"Put this on your bucket list" 
"Take a full day to explore" 
"A MUST DO IN NEW ORLEANS!!!!" 
The reviews are in, and The National WWII Museum has once again been honored by users of TripAdvisor.com—the world's largest travel website—with stellar recognition. For the 2018 TripAdvisor Travelers' Choice Awards, the Museum was ranked the No. 1 attraction in New Orleans, No. 3 museum in the United States, and No. 8 museum in the world. 
The rankings are based on the quantity and quality of consumer ratings over a 12-month period. This is the sixth consecutive year the Museum has ranked the top New Orleans attraction. Read the full lists here. 
"Travelers can learn more about local culture and make trips more memorable by visiting famous museums," said Brooke Ferencsik, senior director of communications for TripAdvisor, in USA Today. "According to TripAdvisor booking data, museum ticket sales last year grew 29% for U.S travelers and globally, bookings increased by 40%. This year's award-winning museums serve as inspiration for travelers wanting to join the trend and discover some of the world's finest collections of art, science, culture and history." 
Since its opening in 2000, more than 6.6 million people have visited the Museum, which ended fiscal year 2018 with record-breaking attendance of 754,465 guests, representing a 10 percent increase from the previous fiscal year. The institution employees 343 full-time jobs and provides $196 million in annual economic impact to the state of Louisiana.
"It is a tremendous honor to be continually ranked as one of the premier museums in the world by TripAdvisor," said Museum President & CEO Stephen J. Watson in BizNewOrleans.com. "Our Board of Trustees, staff and volunteers are passionate about preserving the history and legacy of the WWII generation. We are so proud that those who visit the Museum and New Orleans recognize the importance of our mission to tell the story of the American experience in World War II and share our belief that the lessons learned from the war should never be forgotten."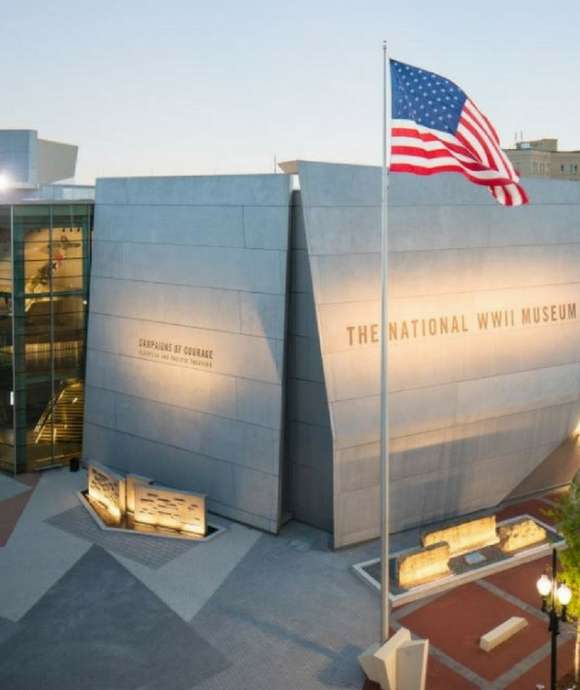 Plan Your Visit
The National WWII Museum tells the story of the American experience in the war that changed the world—why it was fought, how it was won, and what it means today—so that all generations will understand the price of freedom and be inspired by what they learn.
learn more!