On February 1, 2022, the Museum's Jenny Craig Institute for the Study of War and Democracy hosted a webinar with Professor Yoshikuni Igarashi (Department of History, Vanderbilt University) about his scholarship on Japan during the first decade after World War II. 
Not surprisingly, there was a surplus of outstanding questions, so many that we could not get to all of them before the hour-long webinar concluded. Professor Igarashi generously agreed to answer the remaining queries from our online audience. Here is the additional Q&A from the audience and Igarashi from Decade After Defeat: Japan, 1945-1955.
---
Ed P: What is your view of Emperor Hirohito's postwar role in Japanese society?
Igarashi: Unable to change the pattern of his thinking and behavior, Emperor Hirohito continued to express his political opinions through unofficial channels thereby trying to define Japan's future in the postwar period. He seems to have believed that the United States's military presence in Japan was a necessary condition for the security of the imperial institution.
Edward M: How would you compare the reconciliation of Germany with its victim countries… (Poland, France, etc.)… to Japan with its victim countries… (Korea, Philippines, et .)?
Igarashi: This is a very complex issue. Japan's reconciliation with its neighbors has been less than ideal to say the least, and Germany has had its own share of problems. The United States's decision to build up Japan as a bulwark against communism in early postwar years allowed Japan to view colonial settlement as an economic issue (reparations were seen less as Japan's remorse for its past behavior than a form of economic investment in neighboring regions). In Germany, the Holocaust has overshadowed other forms of war crimes—an almost single-minded focus on the former has served to mask the latter—making it extremely difficult to expand the scope of war responsibility discussions.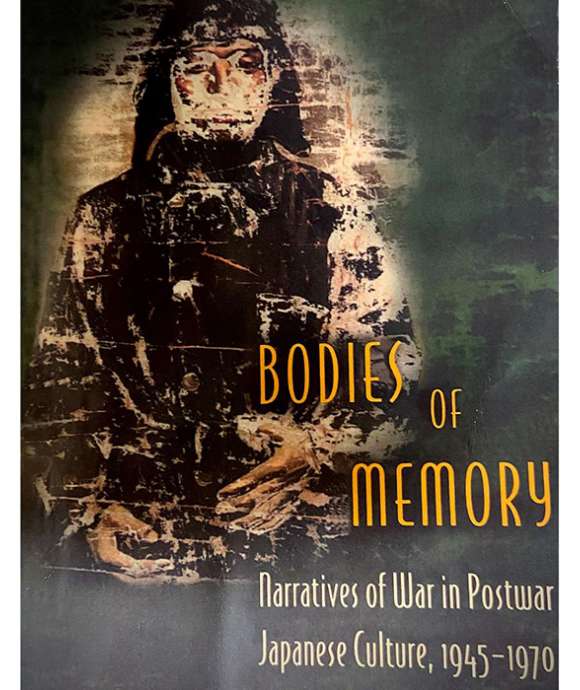 Review of Bodies of Memory: Narratives of War in Postwar Japanese Culture, 1945-1970
Yoshikuni Igarashi examines the impact of World War II and Japan's defeat on postwar Japanese memory.
Learn More
Mike M: Were there resistance groups who used or encouraged violence against occupying forces? I was with the US Navy in Japan in 1965 and was told of such a group who called themselves "Torpedos."
Igarashi: I have come across some anecdotes about some individuals fighting American GIs in Okinawa (with Okinawan Karate), but I am not aware of any organized efforts to undermine the occupation through violent means in mainland Japan.
Anonymous: Thank you for discussing consumer culture! Was there much educational exchange between the United States and Japan during the early Cold War—Japanese students coming to the US to study and vice versa?
Igarashi: Yes. Most famously, the US government invited approximately 1,000 Japanese students to study in graduate programs for a year from 1949 to 1952, using a portion of the GARIOA (Government Appropriation for Relief in Occupied Areas) Funds to cover the cost. (The Japanese government later paid back GARIOA Funds). In 1953, the Fulbright Program replaced the GARIOA program and also began sending Americans to Japanese academic institutions.
Mark D: Did communism ever become a true internal security threat to the post-war Japanese government?
Igarashi: The short answer is no. While the Japanese Communist Party enjoyed relatively wide support in the second half of the 1940s, it never gained the momentum needed to redefine Japan's political system.
Webinar
Decade after Defeat: Japan, 1945-1955
Watch the full program and Q&A with Yoshikuni Igarashi, PhD on the momentous post-war shifts in Japanese politics and society.
Watch

Contributor
Jason Dawsey, PhD, is a Research Historian at the Jenny Craig Institute for the Study of War and Democracy.
Learn More