In September 1945, Macario García returned to Sugar Land, Texas after serving as a sergeant in the US Army during World War II. The month before, President Harry Truman presented García with the Medal of Honor for his actions on November 27, 1944 near Grosshau, Germany. García singlehandedly attacked German machine-gun emplacements that were hindering his company's advance. Although wounded during the attack, García crawled to the machine-gun nests, destroyed them, and captured four German soldiers. Only after his company advanced did García agree to medical treatment. 
He became a hero in his hometown. In fact, the local chapter of the League of United Latin American Citizens (LULAC) organized a party in his honor at the nearby Richmond City Hall. On the way to the celebration García entered the Oasis Café when, as the story goes, the waitress told García that they do not serve Mexicans. García commented that "if he was good enough to fight in the war he was good enough for a cup of coffee." A fight broke out, and the owner and a patron beat García with a baseball bat. Police arrived and arrested García. His case was well publicized, and LULAC and the Comité Patriótico Mexicano (Mexican Patriotic Committee) raised funds for his legal defense. The case was repeatedly postponed, and the charges were finally dropped in 1946.
Garcías's experiences highlight the many ways that Mexican Americans experienced World War II and the immediate post-war period. An estimated 400,000 Mexican Americans served in the US armed forces during the war, and compared to other ethnic and racial groups in the United States, Mexican Americans served in disproportionately high numbers in frontline combat positions. But as the García incident showed, depending on their geographical location, they often experienced discrimination—even when they were awarded the highest honor their country could bestow upon them. 
In the mid-twentieth century, most Mexican Americans lived in the southwestern United States: a multicultural, multiethnic, and multiracial region that stretched from Texas to southern California. Just as state and local governments segregated Black Americans in public spaces (including schools),White city leaders segregated people of Mexican descent in the Southwest. Segregation of Mexican Americans, however, differed greatly from the dejure (legal) segregation that Black Americans faced. Most often, segregation of Mexican Americans depended on class, skin color, and language (de facto segregation). 
This cultural segregation was directly related to the 1848 Treaty of Guadalupe Hidalgo (which ended the Mexican American War). The treaty dictated that people of Mexican descent who lived in the United States were eligible for naturalized citizenship, which at that time was only open to "Whites." Therefore, Mexicans and their descendants were "white by treaty." Their legal whiteness protected them from legal segregation (which was one of the reasons that the military did not segregate Mexican Americans), but it did not save them from de facto segregation.
When the war ended, Mexican Americans were no longer willing to accept second-class citizenship, limited educational and occupational opportunities, or segregation. The nature of fighting a war against fascism led to a different political outlook for Mexican Americans. Because they had fought tyranny abroad, they were unwilling to accept it at home, just as García elucidated. The cohesiveness of military service and Home Front associations honed their previous aptitudes for community involvement and citizenship and inspired Mexican Americans to join civil rights organizations upon their return. The integration of Mexican Americans in the military and Home Front  associations carried into post-war demands for equality.
One of the most influential Mexican American civil rights organizations to flourish in the post-war period was Alianza Hispano-Americana (Alianza). Founded in Tucson, Arizona, in 1894, Alianza became the largest mutualista in the Southwest. Originally it served as a mutual-benefit society that provided life insurance to its members and the Mexican American community. But with US entry into World War II, members turned their focus to highlighting Mexican American contributions to the war effort. Their newsletter, Alianza Alliance, often contained articles highlighting local Mexican Americans joining the service and holding war bond rallies and blood drives. 
In fact, by 1947, Alianza owned over $700,000 in war bonds. Throughout World War II, they capitalized on Mexican American patriotism, on the Home Front and in the military, and used their influence to become leaders within their community. Alianza became one of the most important Mexican American organizations in the Southwest.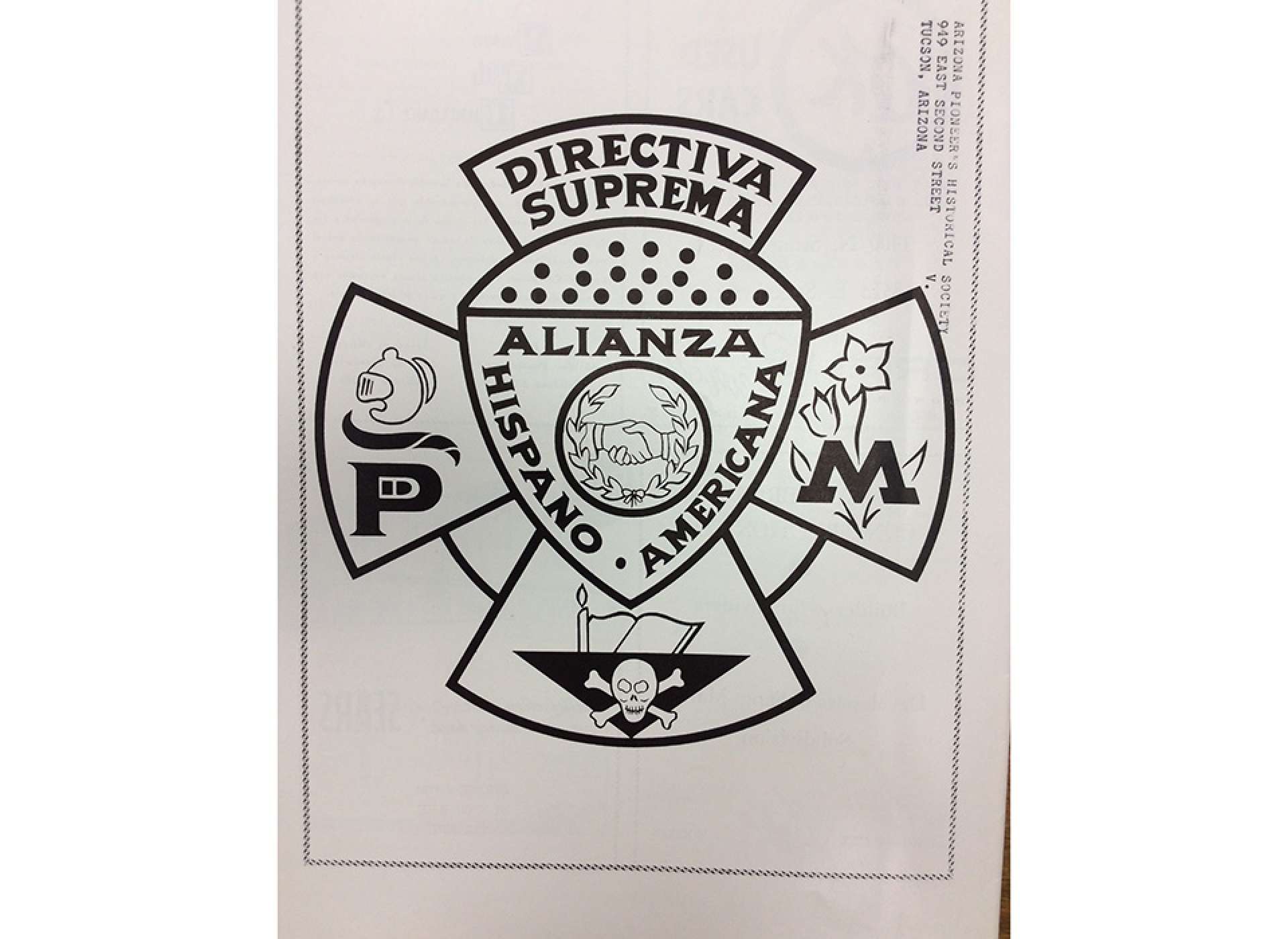 After the war, Alianza members used what they had learned in the war and applied it to post-war civil rights activism. Their membership grew exponentially, with veterans and their families swelling the ranks. By the end of the war, Alianza had approximately 12,000 members with over 370 lodges across the Southwest. With the expanded membership, Alianza began creating specific programs for their members, hoping to improve Mexican Americans' lives and ensure equal rights. 
In 1947, the organization instituted their three-pillar program: Protección, Moralidad, and Instrucción. Under Protección (Protection), Alianza dictated sub-categories including: civil rights, civil activities, and employment. The second pillar, Moralidad (Morality), covered the well-being of people of Mexican descent including: sports, health, juvenile activity, recreation, and citizenship. The third pillar, Instrucción (Instruction), focused on democracy, including programs such as adult education, and scholarships. Alianza used their pillar program and their new membership to challenge segregation in Arizona and eventually throughout the greater Southwest.
During the war, Alianza's leadership had been hesitant to insert themselves into the larger debate over civil rights, as they did not want to be accused of hindering the war effort or creating racial division. But after the war, veterans across the Southwest founded and joined other civil rights organizations to demand the end of segregation and discrimination. LULAC's leaders had been much more conservative in their deeds and actions before and during the war, but came to the forefront of challenging segregation after the war. Then in 1948, Dr. Hector García, a veteran himself, founded the American GI Forum, a Mexican American veteran organization that explicitly challenged segregation in the courts. 
Alianza's three pillar program fit into this emerging Mexican Americans postwar activism. Alianza's leaders, especially Ralph Estrada and Gregorio Garcia (both supreme leaders of the organization at different times), were products of this new activism and looked at Arizona to challenge de facto segregation. Mexican Americans, however, had to prove that schools segregated people of Mexican descent because of the lack of segregation laws relating to Mexican Americans. Alianza's leaders concentrated their attention on Phoenix and northern Arizona, where school and city officials maintained more stringent segregation policies and customs. 
In the 1949 case Gonzáles v. Sheely, Alianza's lawyers filed suit in the US District Court of Arizona, arguing that the segregation of Mexican American children in Tolleson, Arizona, was discriminatory, illegal, and in violation of the US Constitution. In 1951, the US District Court ruled in favor of the plaintiffs, stating that segregating people of Mexican descent went against the Arizona State Constitution. After the Tolleson case, Alianza's leaders continued their campaign to eliminate segregation of children of Mexican descent in Arizona.
Fighting segregation and discrimination was only one part of Alianza's activism. In 1954, Alianza's Tucson lodge founded the Juvenile Alianza for boys and girls 16 old and younger. The group met every Saturday and organizers provided entertainment including performers and musical groups, most often a mariachi band or other Spanish entertainment. After the performance, they showed "wholesome movies" and once a month they held a birthday party for all the children who had birthdays that month. 
Juvenile delinquency was always a concern for conservative members of Alianza, and Juvenile Alianza was a way to engage with the Mexican American youth and keep them off the street. In addition to the Juvenile Alianza, members also sponsored basketball and baseball teams for older boys. These groups and programs represented Alianza's focus on community and respectability. Members were cognizant of the prejudices against Mexican Americans and worked to provide community programs for their members and for the Mexican American community at large. Veterans were an integral part to the success of Alianza and their outreach.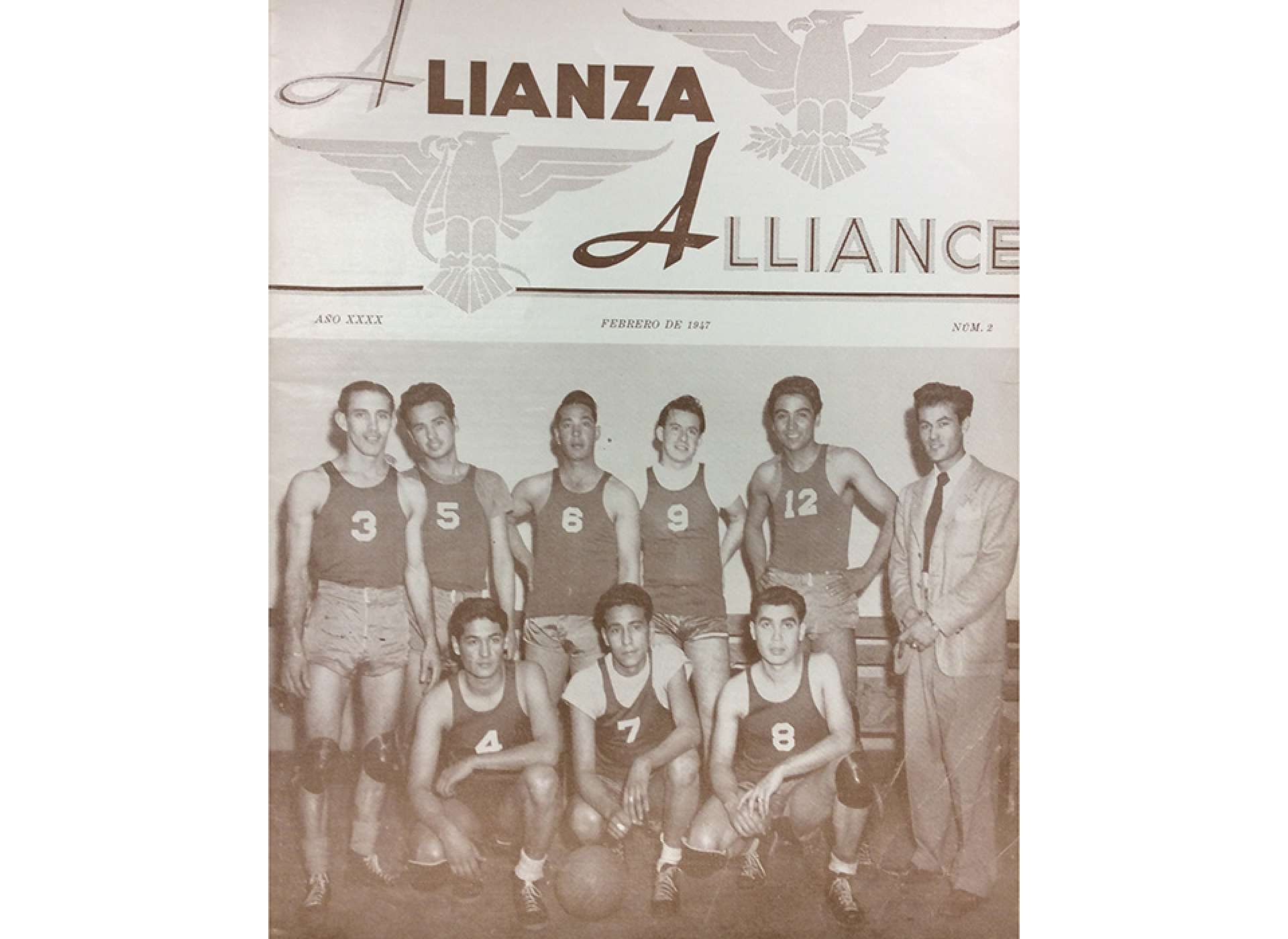 Alianza continued to advocate for equality on behalf of Mexican Americans well into the1950s. Arizona's segregation cases fit into the larger Mexican American activism that took place in the post-war Southwest. With veterans coming home, bolstering membership rolls, and more politically active than ever before, Mexican Americans embarked on their own civil rights movement. Through groups like the American GI Forum, LULAC, and Alianza Hispano-Americana, Mexican American veterans used their involvement in World War II, in the military and on the home front, as justification for equality and full inclusion in US society. 
The organization also continued their community programs, specifically for juveniles, and became a major influence in the expansion of Mexican culture in the United States. Alianza's members and their activism was representative of Mexican Americans' involvement in the larger civil rights movement after World War II. Mexican Americans served honorably for a nation that did not always see them as full citizens or worthy of equal treatment, but post-war America, however, held out the promise of change. Veterans and their families took advantage of their wartime service to ensure that their children had more opportunities than they had.
---
Meet the Author 
Dr. Lora Key received her PhD from the University of Arizona with a focus on twentieth-century history of the American West, Mexican American history, and military history. She is currently working on her manuscript, tentatively titled, "Performing Patriotism: How Mexican American Identity, Culture, and Gender Forged Civil Rights in World War II and Beyond." She currently serves as the Managing Editor of the Journal of Arizona History with the Arizona Historical Society. She also serves as a lecturer at the University of Arizona. Dr. Key is a proud veteran of the US Air Force and comes from a military family, including three uncles who served in World War II. 
---
This article is part of a series commemorating the 75th anniversary of the end of World War II made possible by the Department of Defense.