Julia Child is known more for her recipe for Boeuf Bourguignon than her time in the Office of Strategic Services. The OSS was an agency created to analyze and collect intelligence during World War II. Child did not reveal too much about her time at the OSS. The CIA declassified some information about her service in 1981. Amongst those who delved into Child's history with the agency was Jennet Conant, author of A Covert Affair: Julia Child and Paul Child in the OSS.
Child wanted to be a writer coming out of college. As she put it in an interview with KTEH Public Broadcasting station in 1995, "I was going to be a great woman novelist." But as the war broke out she felt a sense of duty. "Everybody that I knew was in the Army or the Navy or down in Washington, so that's where I went," Child recalls.
Conant in a speech to "Book TV" reveals her impression, after reading the declassified documents, about Child: "Julia was never actually a spy, but she very much hoped to become one when she joined the agency in December 1942." After Child was rejected by the Army and Navy for being "too tall," "she got herself transferred to the offices of legendary Colonel William 'Wild Bill' Donovan, the newly appointed head of the OSS, a mysterious and shadowy new intelligence agency," Conant explains.
Child started off as a file secretary, but was ambitious. She was promoted to executive assistant to Harold Jefferson Coolidge Jr., a zoologist and a descendant of Thomas Jefferson. "She found herself assigned to an experimental research project called the Emergency Sea Rescue Equipment Section," Conant retells. "She was developing a shark repellent that could be rubbed on pilots who had been down at sea."
The recipe of Child's and Coolidge's shark repellent was revealed in a tweet by the CIA in 2015. Copper acetate mixed with some black dye created the shark-repellent "cakes." Meant to release a "dead shark" smell to deter sharks from attacking. Did it actually work? The chief of the Bureau of Aeronautics noted in a memo, "slight repellence was shown."
After helping develop a shark repellent, Child looked for opportunities to travel. In the interview, she said, "I heard that they were planning to send people overseas. I knew that sometime I'd get over to France." Traveling abroad opened up new career opportunities for Child, not to mention meeting her future husband, Paul Child, who was also working for the OSS.
Child's later recipes did the opposite of repelling hungry mouths, thankfully for us. If you're looking for a tastier variation of "shark repellent," I would look no further than Child's recipe for Reine de Saba. Why this chocolate and almond cake? With some stretch of the imagination, you can picture this cake in the same shape and color as shark repellent. It will taste nothing like a dead shark of course, but instead a rich delicious treat better enjoyed on a late evening, preferably near a body of water.
So enjoy this recipe of Reine de Saba: Chocolate and Almond Cake by Julia Child. I went with rum in the ingredients over brewed coffee to feel more nautical.
---
Reine de Saba: Chocolate and Almond Cake
by Julia Child
Cake:
½ cup | 113 grams Unsalted butter
⅔ cup | 134 grams Granulated sugar
⅓ cup | 26 grams Almond meal
¼ tsp | 1.25 grams Almond extract
½ cup | 64 grams Cake flour
3 Egg yolks
4 oz | 114 grams Melted dark chocolate
2 tbsp | 30 grams Rum
Meringue:
3 Egg whites
1 tbsp | 15 grams Granulated sugar
Pinch of salt
Glaze and toppings:
2 oz | 57 grams Dark chocolate
¼ cup | 57 grams Room temperature unsalted butter
Shaved almonds for garnish
Directions:
Preheat the oven to 350°. Butter up a 9" cake pan.
Add egg whites and a pinch of salt to the stand mixer. Whisk on high speed till foamed.
Sprinkle 1 tbsp granulated sugar over egg whites and whisk on high speed till stiff peaks.
Transfer meringue to another bowl and set aside. Rinse the stand mixer bowl.
Add ½ cup unsalted butter and ⅔ cup granulated sugar to the stand mixer. Mix on medium speed till incorporated and fluffy.
Add egg yolks and mix at low speed till light yellow.
Add melted chocolate and rum. Mix to incorporate.
Add almond meal, almond extract, and ⅓ of the meringue. Mix on low speed to incorporate.
Add half the cake flour and use a spatula to mix in. Then add another third of the meringue and gently fold into the batter. Continue by adding the last half of cake flour followed by the last third of meringue. Fold to incorporate.
Pour out the batter into your buttered pan and gently smooth out the top.
Bake for about 20 minutes. The center of the cake should wobble a little indicating some underdoness. Let rest in pan for 10 minutes. Then flip on to cooling rack to completely cool.
Meanwhile, add the 2 oz of dark chocolate to a bowl and microwave in 30-second intervals till melted and smooth.
Stir in the ¼ cup butter.
Pour glaze in passes. Between pours smooth as best as can. Garnish with sliced almonds.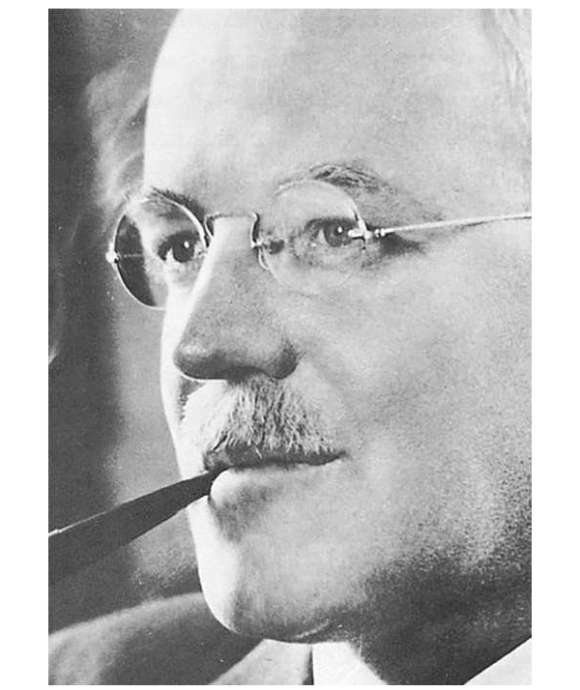 Secret Agents, Secret Armies: The Spy Who Captured an Army
In 1945, The Office of Strategic Services (OSS) Station Chief Allen Dulles in Switzerland negotiated the early surrender of German forces in Italy and Austria days before the final surrender of Germany, saving many lives.
LEARN MORE

Contributor
Bert Hidalgo has a BFA in Motion Pictures and Television from the Academy of Art University in San Francisco. He produces, writes, and edits documentary-style pieces, podcast episodes, and oral history spotlights.
Learn More