Several states celebrate Fred Korematsu Day on January 30. Established in 2011, "Fred Korematsu Day of Civil Liberties & the Constitution" honors the legacy of Fred Korematsu, who resisted to the Japanese American incarceration during World War II. Instead of reporting to authorities in early 1942 for removal outside of the Exclusion Zone established by the government, the 23-year-old welder stayed in Oakland with his Italian American girlfriend and even had plastic surgery on his eyes in an attempt to avoid recognition.
He was arrested in May 1942 and eventually sent to Topaz War Relocation Center in Utah. Working with the American Civil Liberties Union, Korematsu sued the government to challenge the imprisonment without trial of Japanese Americans. They appealed their case all the way to the Supreme Court, which ultimately rejected Korematsu's argument in a 6-to-3 decision that still stands, upholding the government's right to intern its citizens.
In recent decades, Korematsu has become a figure of resistance and standing up for civil liberties (he received the Presidential Medal of Freedom from President Clinton in 1998), but the Supreme Court's 1944 ruling in Korematsu v. United States has never been overruled. To learn more about Korematsu, visit the Fred T. Korematsu Institute for Civil Liberties and Education.
The National WWII Museum hosted a special exhibit in 2014 that highlighted the WWII experiences of Japanese Americans like Korematsu. Learn more about the exhibit, titled From Barbed Wire to Battlefields: Japanese American Experiences in WWII, here. The topic is also explored in the United but Unequal: I An an American gallery of Museum's The Arsenal of Democracy permanent exhibit (see photo below). Read about wartime life for Japanese American high school students here and here -- artifacts from the Museum's collection of high school yearbooks from the war years.  
Top image courtesy of the Fred T. Korematsu Institute for Civil Liberties and Education.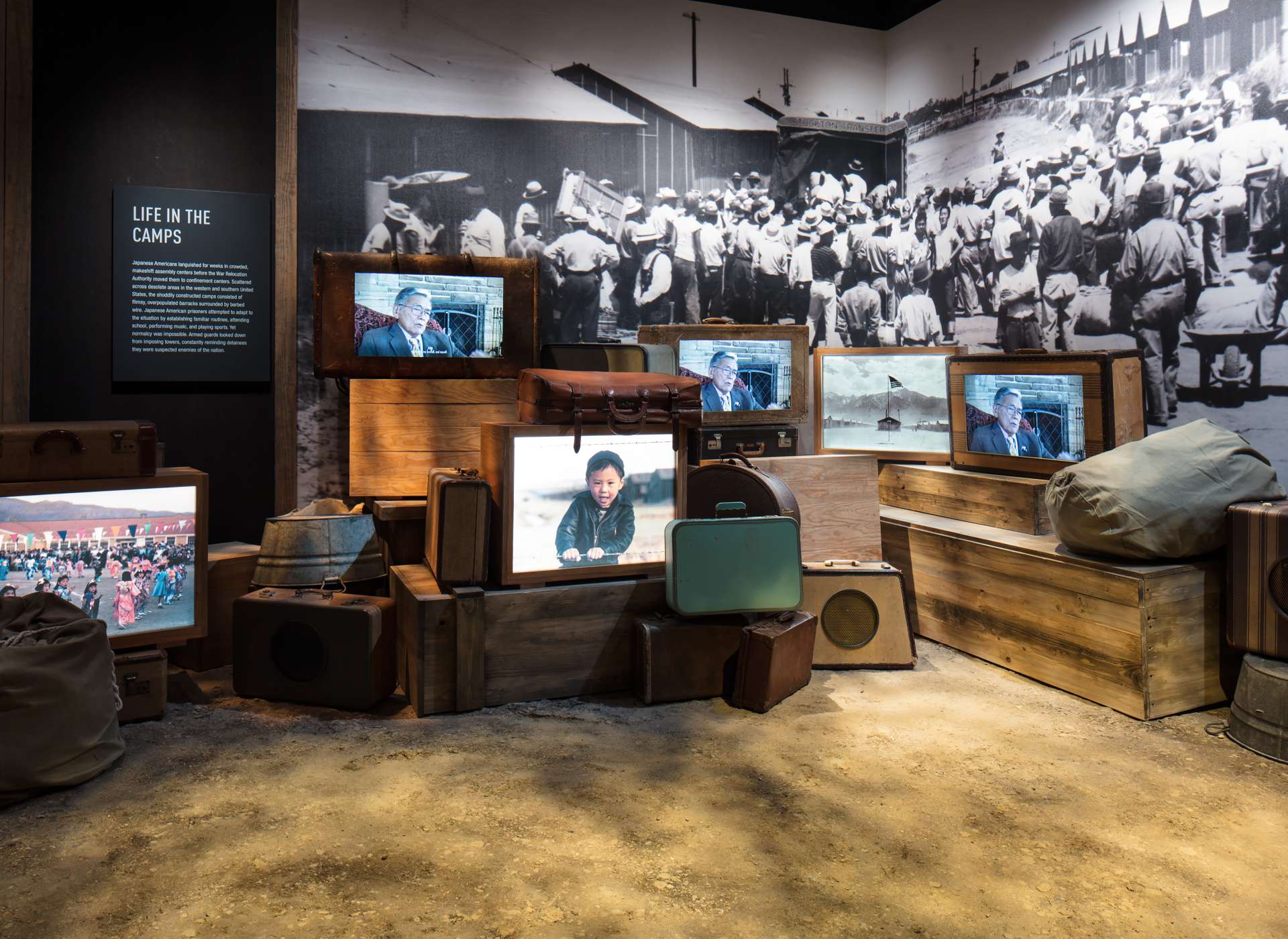 Contributor
Kimberly Guise holds a BA in German and Judaic Studies from the University of Massachusetts Amherst. She also studied at the Universität Freiburg in Germany and holds a masters in Library and Information Science (MLIS) from Louisiana State University. Kim is fluent in German, reads Yiddish, and specializes in the American prisoner-of-war experience in World War II.
Learn More