Auburn, Alabama
Izzy Seidman
Auburn High School, 12th Grade
When confronted with antisemitism in her English class, Izzy chose to take her pain and generate change. She knew she was not the only one who felt marginalized; she wanted to give voice to all the students who needed one. She created the first ever Diversity Council at her school. In the short time since its creation, the Council, through Izzy's leadership, has put Auburn High on the path to become the first No Place for Hate school in Alabama, has brought the ADL in for a teacher training, and has secured a five-year diversity action plan from the district.
Soldotna, Alaska
Katherine Delker
Soldotna High School, 12th Grade
Katie is a Senior at Soldotna High School (SOHI) in the rural town of Soldotna, Alaska. She currently serves as the SOHI Student Body President, National Honor Society Vice President, Site Council Class of 2021 Student Representative, and as a Kenai Peninsula Borough School District Key Communicator. She's organized fundraisers to provide for local families in need and coordinated events to boost student morale amidst COVID-19. Katie frequently volunteers within her church as a Worship Leader and actively seeks out community involvement as a Chamber Student Ambassador and as a musician. Striving to spread positivity and adaptability to her peers, Katie leads with passionate dedication.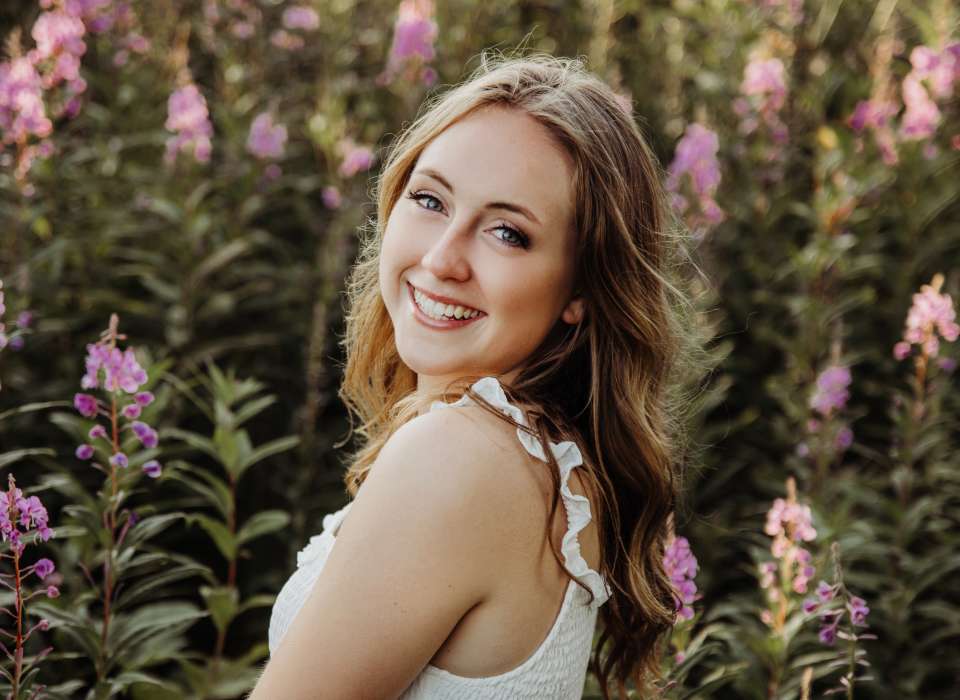 Gilbert, Arizona
Charles Zhang
Hamilton High School, 11th Grade
Charles founded the Wishing Crane Project, an organization that folds origami paper cranes for hospices throughout Arizona. Since visiting the facilities is prohibited, this project has allowed families to communicate with their loved ones during these difficult times by writing messages on the cranes, of which he has created more than 1,500. Last year, as the Hope Chinese School Student Council President, Charles initiated several fundraisers that raised more than $5,000 to purchase PPE for Arizona Navajo Country residents experiencing high numbers of COVID-19 cases. Additionally, he founded his school's STEM Club to generate interest in the STEM field by inviting guest speakers.

Ozark, Arkansas
Gabriella Stokes
Ozark High School, 12th Grade
Gabriella Stokes was born on Yokosuka Naval Base, Japan and lived abroad as a military child before moving to Arkansas. She was chosen as 1 of 30 students in the United States to serve as a Youth as Civics Expert Fellow, Intern, and Team Captain. At Ozark High School, she is Valedictorian, Marching Band Drum Major, and Drama Club President. Along with her community service with Main Street Ozark Master Gardeners Association, she works as a florist in her mother's flower shop. She will be attending the University of Arkansas Honors college this fall.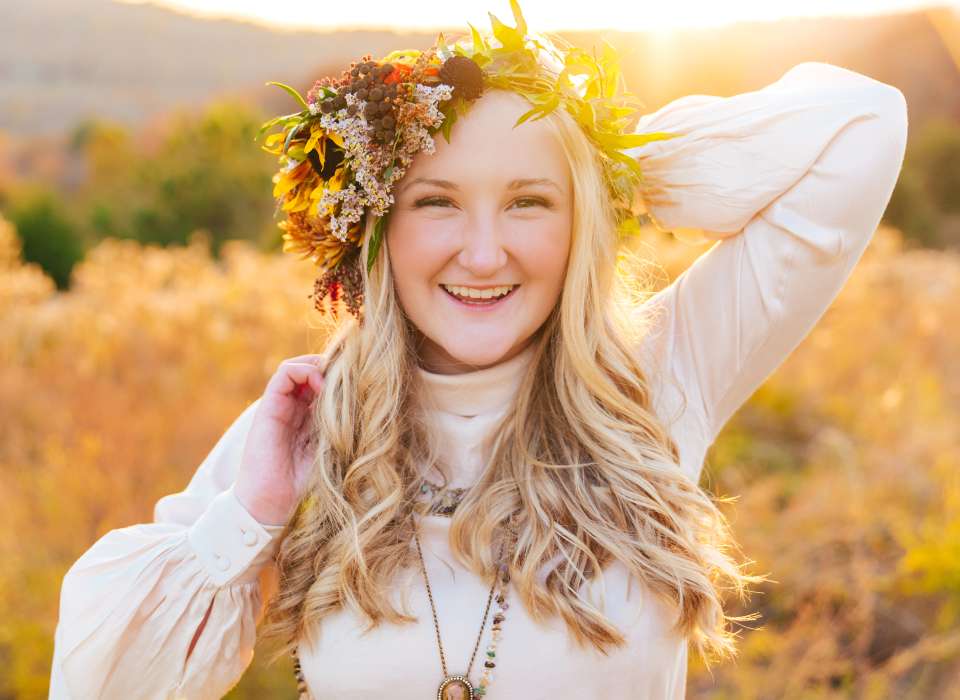 Bakersfield, California
Kimberly Jensen
Centennial High School, 12th Grade
Kimberly is a volunteer intern for the Ghost Army Legacy Project, where she helps preserve the history of the eponymous WWII unit. She is also a nine-year participant of National History Day, and she uses her projects to educate her fellow classmates and community members on her topics. At her school, she serves as the co-president of the Society of Women Engineers Next, Remnant Bible, and Campus Life clubs. She is an active member of her National Honor Society chapter and a volunteer at a local elementary school. She was also named the Daughters of the American Revolution Good Citizen for her school, city, and region.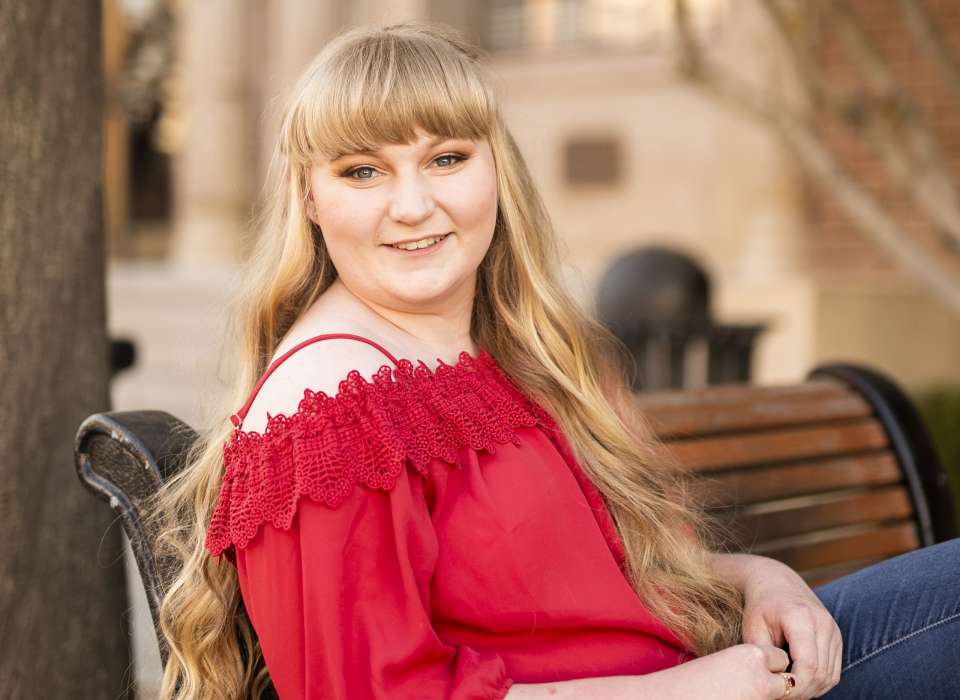 Niwot, Colorado
MacKenzie Demmel
Niwot High School, 12th Grade
MacKenzie Demmel has dedicated herself to her community despite the limitations in the past year with COVID-19. On October 31, 2020, she held a virtual race for the National Brain Tumor Society and raised $4,000, with people participating from around the country. Beyond that, she has led her school's Mwebaza club, where she raised more than $1,000 to sponsor a Ugandan boy's education; she's a member of the environmental club and key club; she has written articles for her local newspaper; and she has welcomed freshmen as a member of Link Crew. Her efforts have greatly benefited the local community.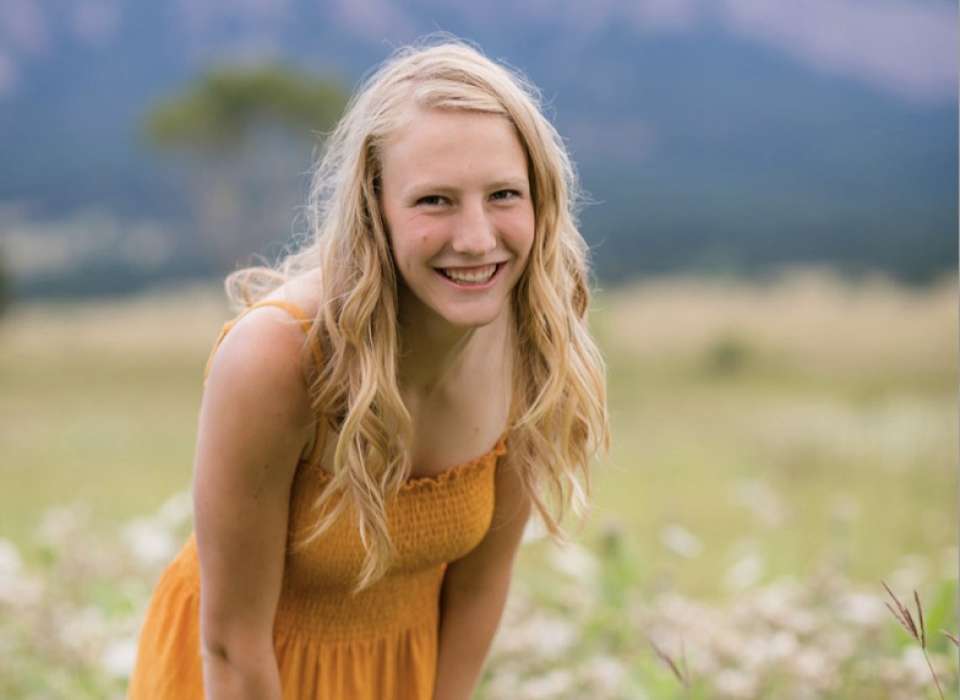 Danbury, Connecticut
Isha Patel
Wooster School, 12th Grade
Isha is the founder of The Green Sleep Project, which she founded in January 2019 with the goal of curbing plastic pollution and educating youth through accessible and hands-on learning about plastic pollution. Through her efforts, she has been able to recruit members around the United States and prevent pollution from thousands of plastic bags. She is also involved in the social impact scene at her school, where she co-leads the Equity and Justice Committee at Wooster School. As a leader she is responsible for social justice education and education incorporation, as well as local social impact partnerships.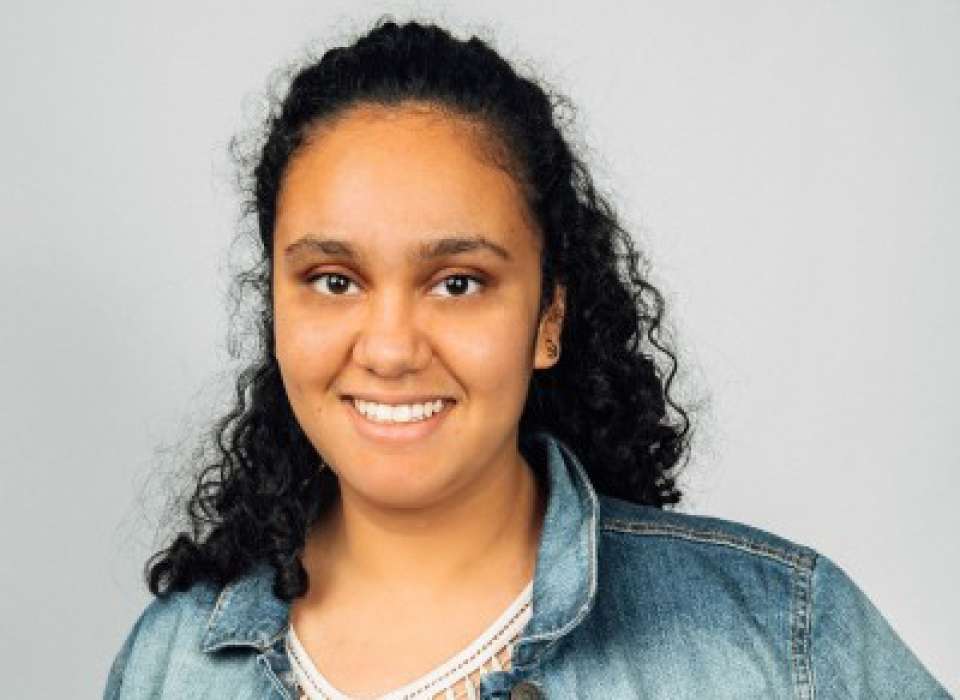 Coral Springs, Florida
Karina Samuel
North Broward Preparatory School, 11th Grade
Karina Samuel is an 11th-grade student at North Broward Preparatory School in Coconut Creek, Florida. Her volunteer contributions include chairing the Florida chapter of Bye Bye Plastic Bags, serving as Vice President of Beyond Resolved (a national debate nonprofit), serving as president of her school's Interact club volunteering chapter, and serving as the President-Elect of her school's French National Honor Society.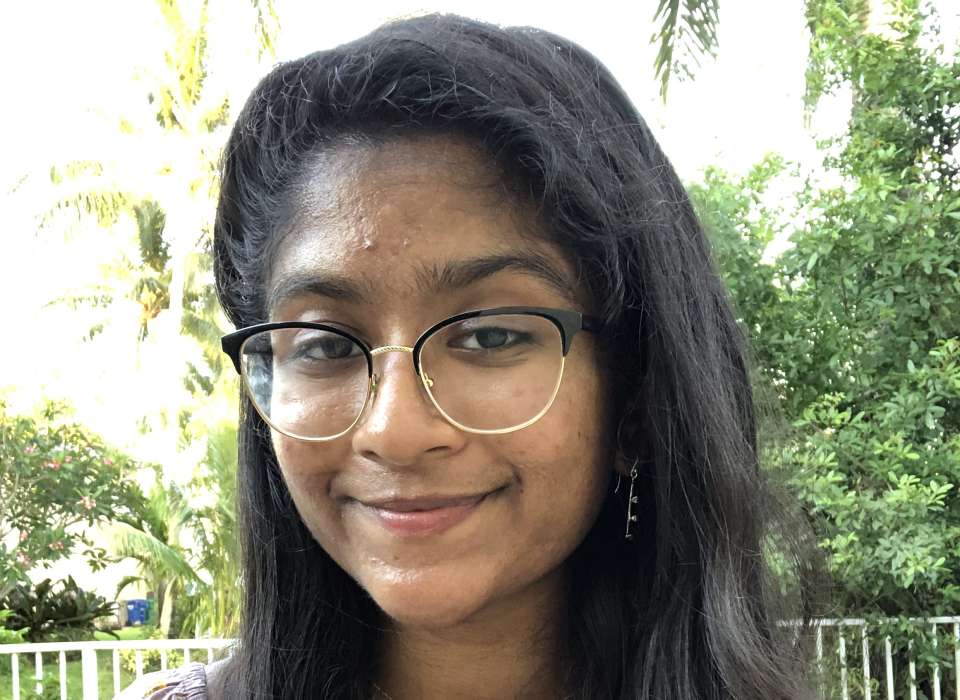 St. Simons Island, Georgia
Isabelle Zantow
Glynn Academy High School, 11th Grade
A highly motivated, energetic student with leadership and problem-solving qualities, Isabelle is organized and dedicated with a positive outlook on life. She began playing cello at the age of nine, and her devotion to learning this instrument so young has resulted in four years as a member of Golden Isles Youth Orchestra. This year, as captain of her school's precision air rifle team, Isabelle led members to the JROTC Nationals and Georgia High School Association Sectionals. She utilizes her leadership skills as an Ambassador in Girl Scouts of Historic Georgia and youth representative on her church council. Isabelle's positivity and enthusiasm help make the world a better place.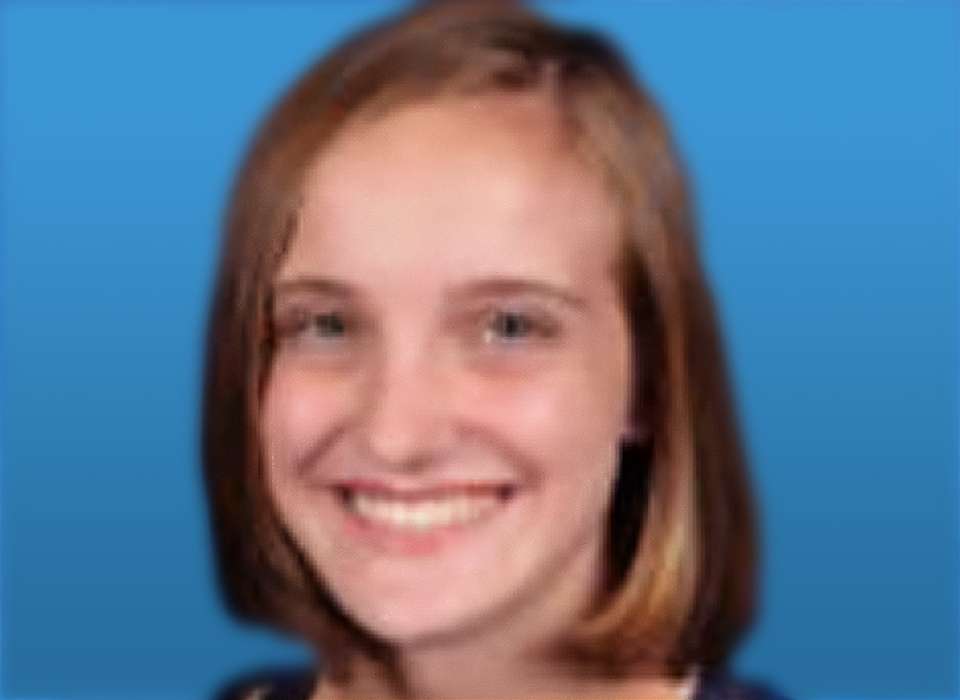 Mililani, Hawaii
Rylee Brooke Kamahele
Homeschooled, 8th Grade
Rylee runs three organizations under The Catalyst's Club (TCC); The Secret Santa Project Hawaii (SSPH), Love is a Verb Foundation (LIAV), and Promise to Our Keiki (PTOK). Her mission is to provide opportunities for youth to be catalysts for change. They do everything from homeless assistance to animal rescue, conservation, and so much more. LIAV focuses on building youth into leaders through partnerships and 12 youth-run programs that allow kids to learn leadership. PTOK cultivates leaders and raises awareness about the impact humans have on Earth through advocacy, civics, and youth documentaries. SSPH helps give Christmas experiences to children in need.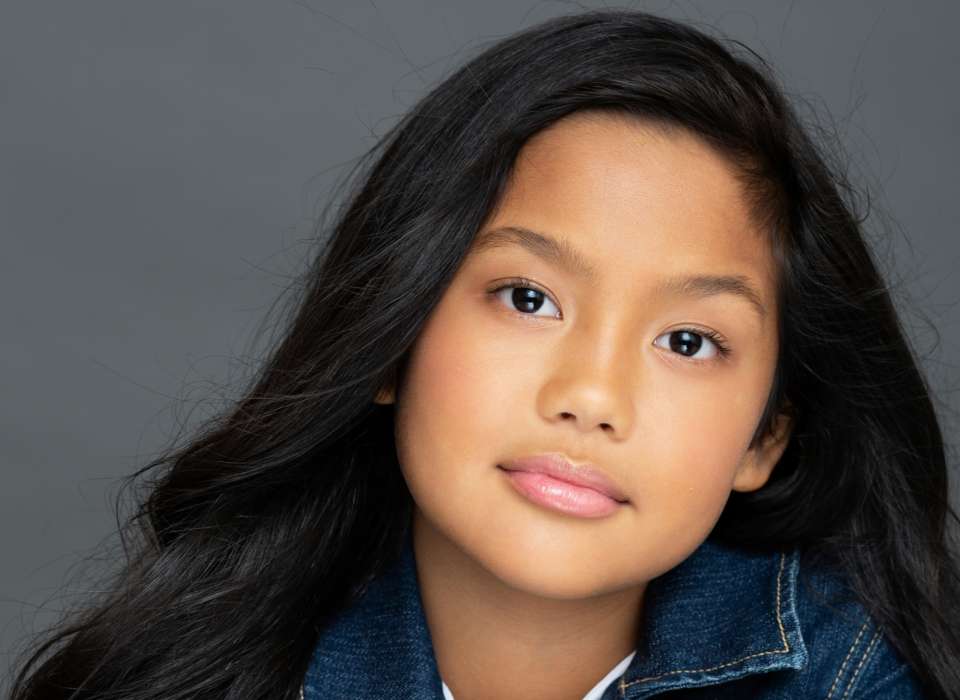 Meridian, Idaho
Elliot Lim
Renaissance High School, 12th Grade
Determined and hardworking, Elliot Yohan Lim is an aspiring military officer and rising senior. He has spent his time in High School contributing to clubs such as NHS, NHD and graduated from LBA. Through the hardships seen this year, Elliot now leads NHS helping communities most affected by the pandemic. Including club initiatives to help incoming Freshmen transition and feel comfortable in a new school learning environment. Furthermore, inspired by Duty, Honor, Country Elliot plans to continue his education at West Point continuing his lifelong commitment to serve and protect the communities he has grown up in. NHS = National Honor Society, NHD = National History Day Club, LBA = Leadership Boise Academy, West Point = United States Military Academy, West Point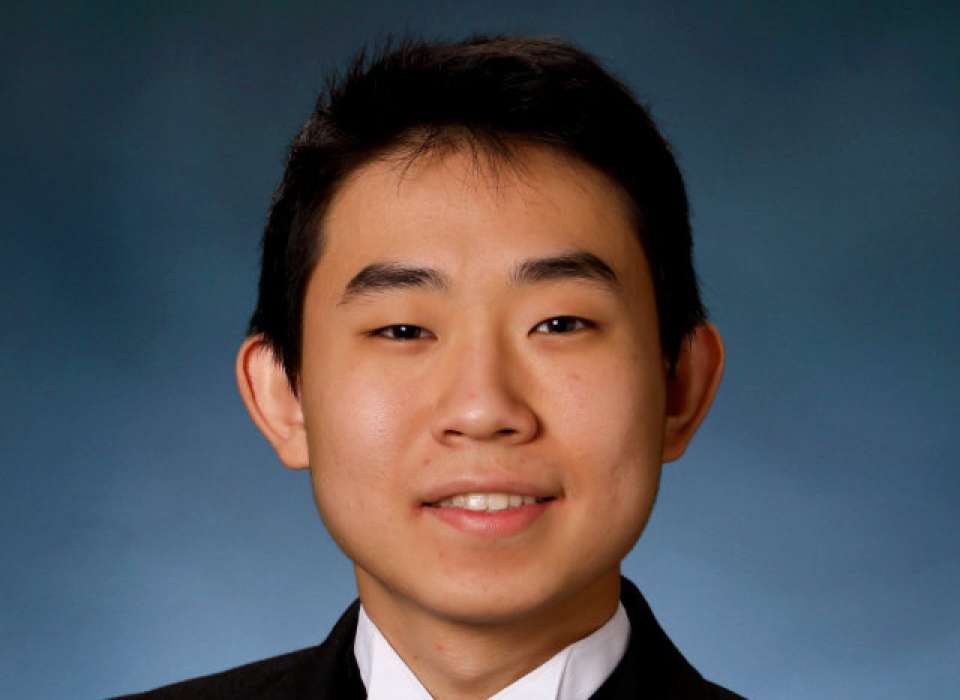 Algonquin, Illinois
Aaron Kirk
Elgin Academy, 12th Grade
Aaron has always been active in his school and local community. From a young age, Aaron co-chaired his town's annual Founders' Days Parade. In 2017 he became chairman of the entire event. At the age of 12, Aaron was honored with a Lifetime Volunteer Award by his hometown's city council. Last year, Aaron organized and chaired a new event, the Elgin International Day of Peace, which promotes peace and inclusion in local communities. This year he was proud to be appointed the leader of all service clubs at his school. Aaron has a heart for volunteerism and bringing people together.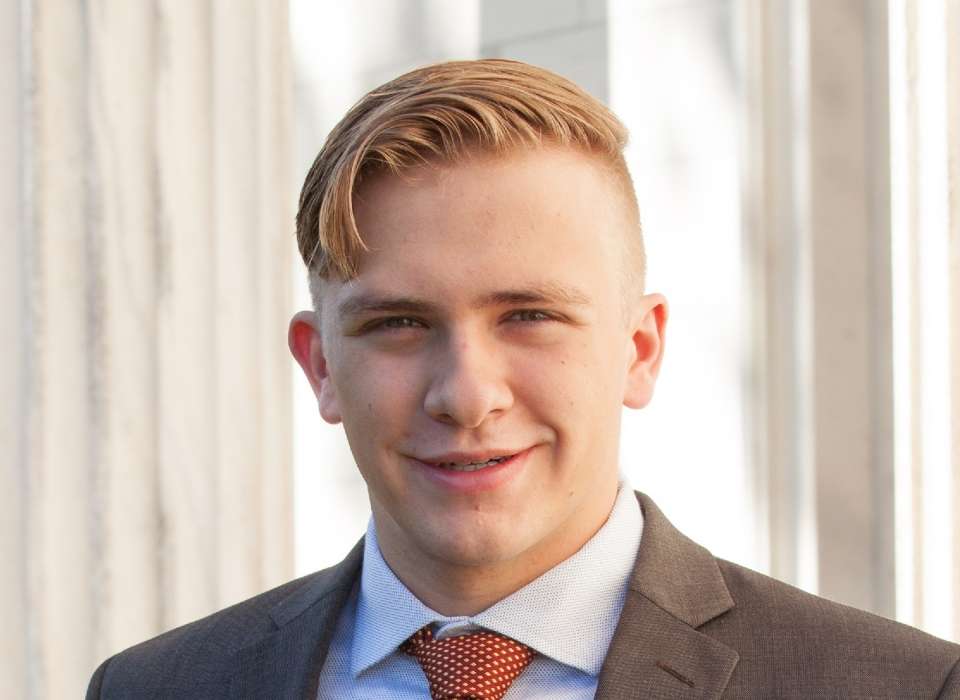 Evansville, Indiana
Brandon Foster
Evansville Day School, 11th Grade
Brandon traveled with Holocaust Survivor Eva Kor to Auschwitz, Poland, and was forever changed by the experience. Eva told Brandon to "be the change you wish to see in the world." After her passing, Brandon continued to spread Eva's message on the evils of genocide. Brandon virtually met with people in New York, sharing his experience. He built a program on youth awareness and Holocaust education, and he interns for CANDLES Holocaust Museum, helping preserve survivor interviews. Brandon is a four-sport athlete, selected First Team, Indiana Academic All State for Cross Country and serves on the student council.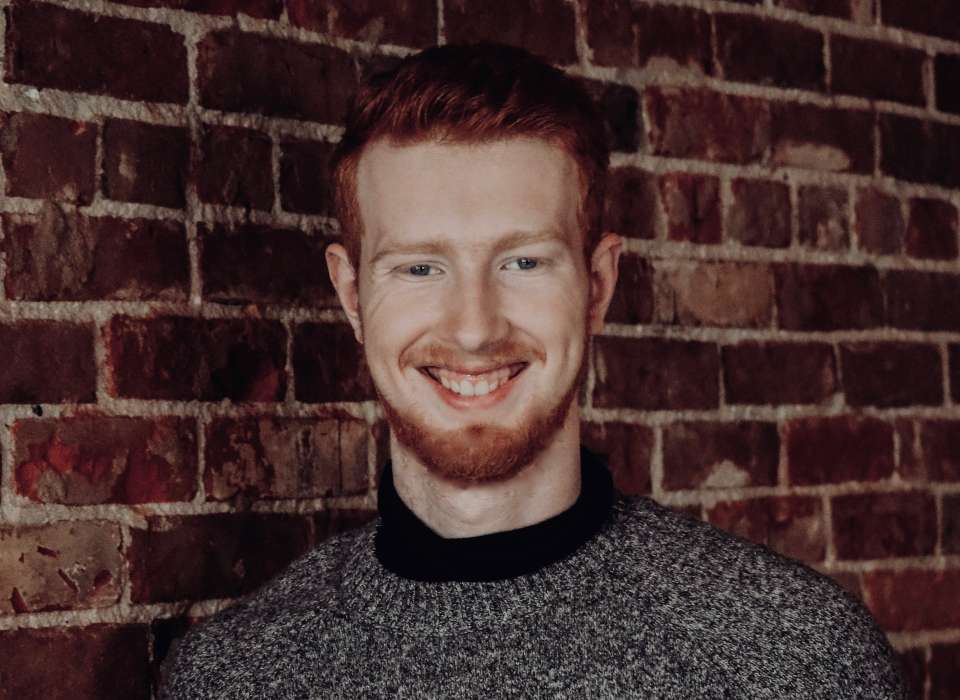 Nashua, Iowa
Lucas Pierce
Nashua-Plainfield High School, 12thGrade
As an accomplished musician and filmmaker, Iowa senior Lucas Pierce has used his considerable instrumental and technological talents to honor the service and sacrifice of our nation's veterans in cooperation with the local VFW by playing Taps at over 50 military funerals, as well as by preserving veteran stories through film. Most recently, he overcame the obstacles posed by restrictions placed on in-person gatherings due to the global pandemic by producing a virtual Veterans Day program that continued his school's annual tradition of honoring local military veterans.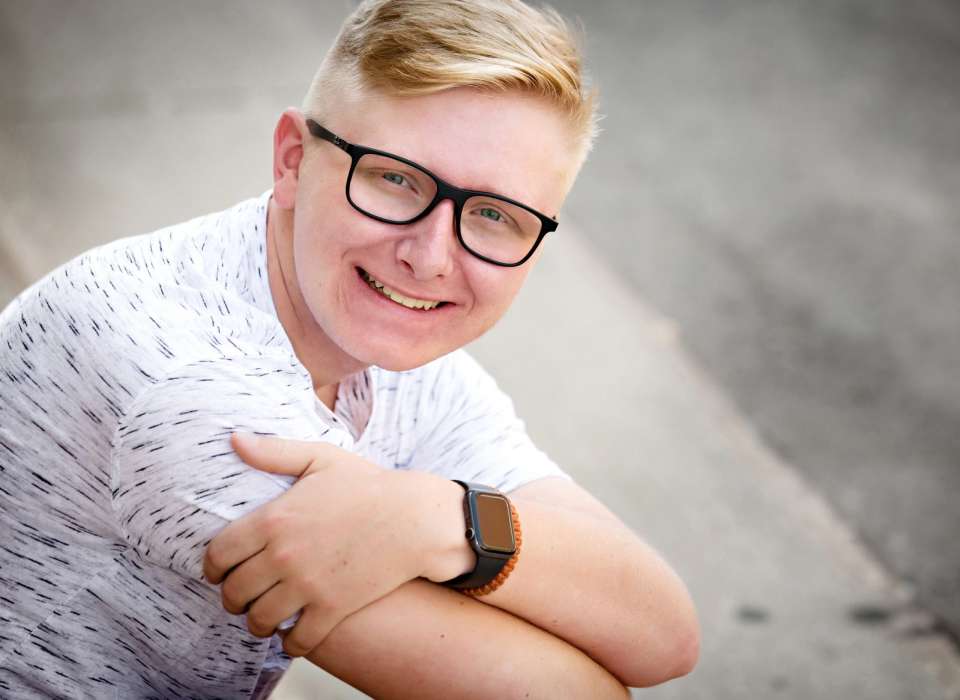 Linwood, Kansas
Marie Brockhoff
Bishop Seabury Academy, 11th Grade
Marie is a quiet leader in her community, serving as a 4H club president and ambassador, co-leader of a middle school diversity book club, and student senate representative. Since 2018, she has collected nearly 950 yards of fabric for Once We Were Refugees, a nonprofit teaching refugees sewing skills. During the pandemic, she has helped create virtual opportunities for youth and sewed nearly 130 masks to donate. She is very engaged in history, volunteering at museums and sharing her 2019 National History Day performance with community groups, keeping local history alive. Marie also participates in theatre, forensics, journalism, ballet, and cattle showing.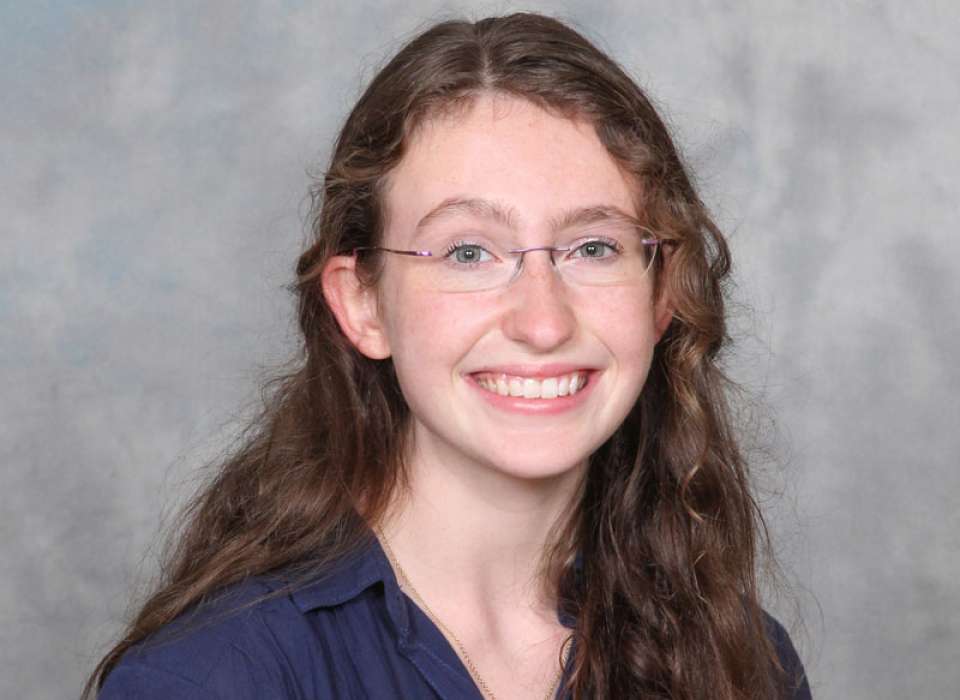 Fort Campbell, Kentucky
Jaeoni Amaker
Fort Campbell, 10th Grade
Jaeoni, son of 1SG Jonathan Amaker, is a sophomore at Fort Campbell High School. He is an active participant in a range of activities at his school, including JROTC, Drill, Color Guard, Rifle Team, Raiders, and Model UN. He has also volunteered countless hours within his local community ,whether it be mentoring youth during Vacation Bible School at Liberty Chapel, creating care packages and holiday cards for deploying / deployed soldiers, distributing goodies to his local Fisher House during the holidays, or having the honor of marching in the military installations-partnered community Veteran's Day Parade.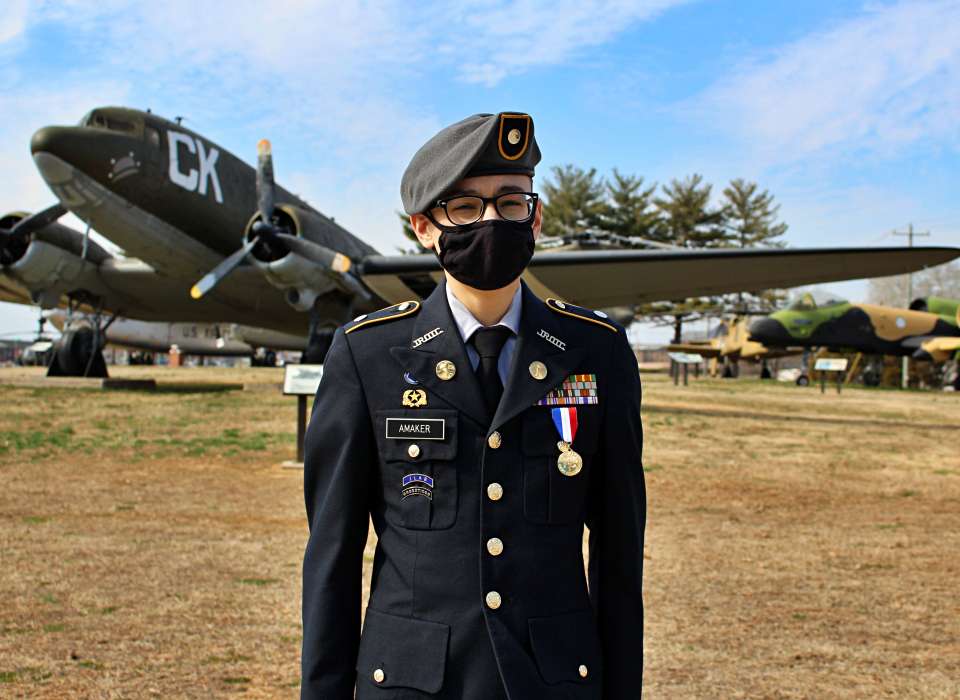 Shreveport, Louisiana
Vivienne Webb
Caddo Parish Magnet High School, 9th Grade
Vivienne Webb is 15 years old, attends Caddo Magnet High in Shreveport, LA, and is in the Talented Arts Program in Visual Arts in school. She is active with Louisiana Developmental Disability Council's Advocacy Network (LaCAN) as a disability's rights advocate, she is the Be Strong representative for her region, and she herself has Autism, Anxiety, & Epilepsy, none of which slow her down. Through testimony at the Louisiana Capital, Vivienne advocated for & obtained $2 million in funding for the lowest-funded Human Service Districts so they could better serve their communities. In spite of her diagnoses, Vivienne always remains focused on bettering the world for everybody in every way that she possibly can.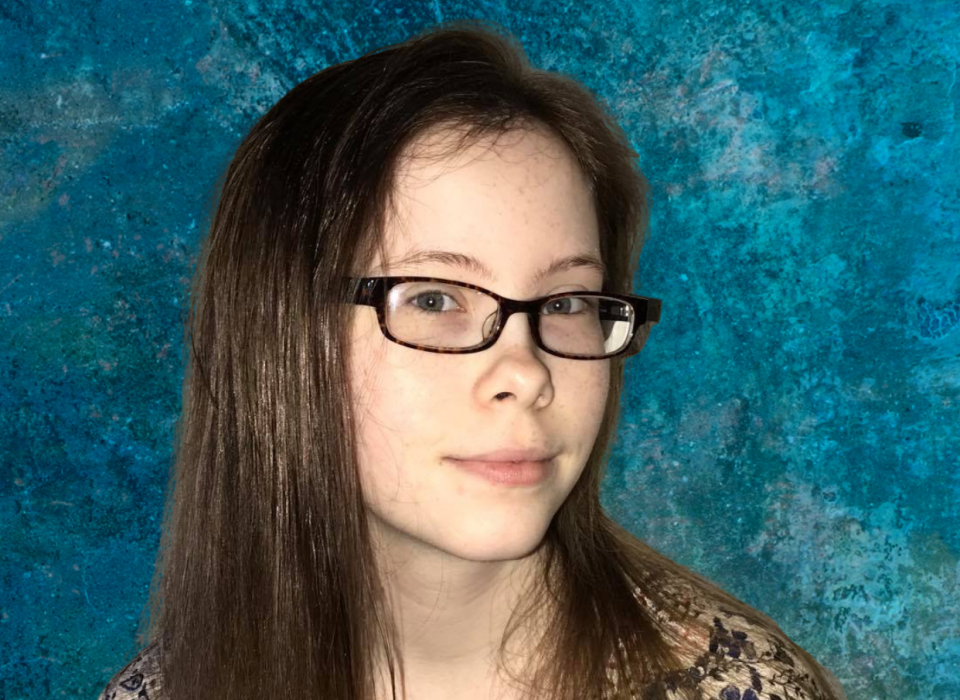 Bangor, Maine
Iann Leigh
Bangor High School, 11th Grade
Iann runs his Boy Scout Troop as the Senior Patrol Leader and has organized and participated in multiple service projects, such as maintaining the property of local residents, building trails, and beautifying city parks. He worked as the manager of a state senate campaign and interned for political campaigns with the Maine Republican Party throughout 2019 and 2020. At school, he is a member of the debate team, where he trains new members, and he serves as Class Council Secretary, where he works to promote and organize fundraisers for the Bangor High School class of 2022.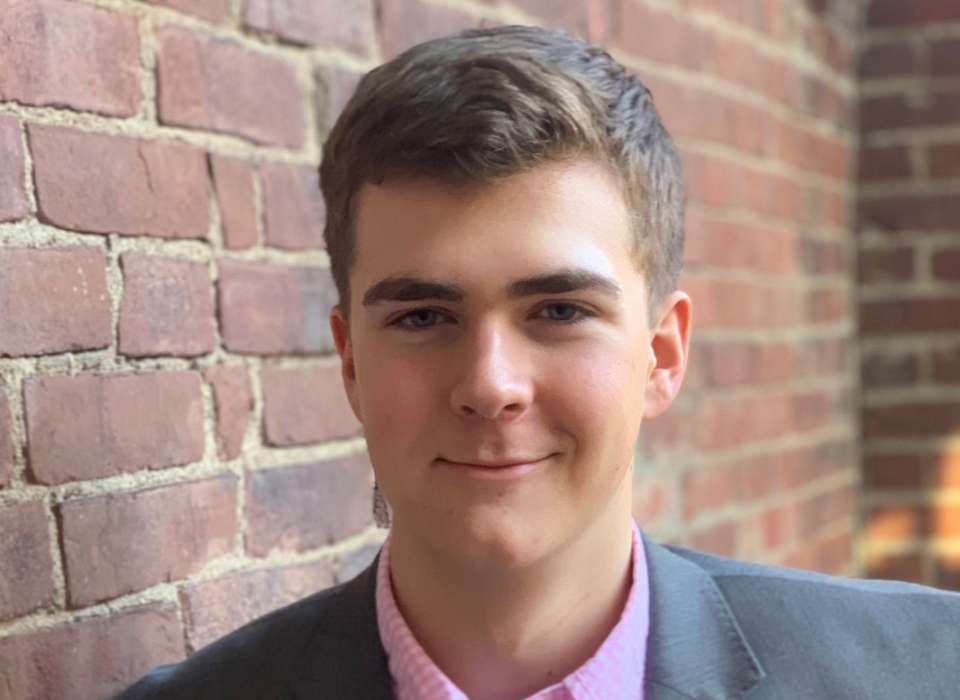 Kensington, Maryland
Shevi Lerner
Charles E. Smith Jewish Day School, 11th Grade
Shevi began volunteering with Lucky Dog Animal Rescue when she was 12 years old. She and her family fostered dogs, and she became a Junior Volunteer Liaison, attending every Sunday adoption event. In 2019 she became an intern. She has gone with Lucky Dog to Florence, South Carolina, in the midst of hurricane Dorian, as well as to Puerto Rico. In 2020, Lucky Dog increased transports, and Shevi attends every one. She accepted the role of Youth Program Co-Team Lead and helps online during the week with data entry, sending updates to Adoption Coordinators, and managing the Lucky Dog voicemail. In 2020, Lucky Dog found forever homes for 3,500 dogs/cats.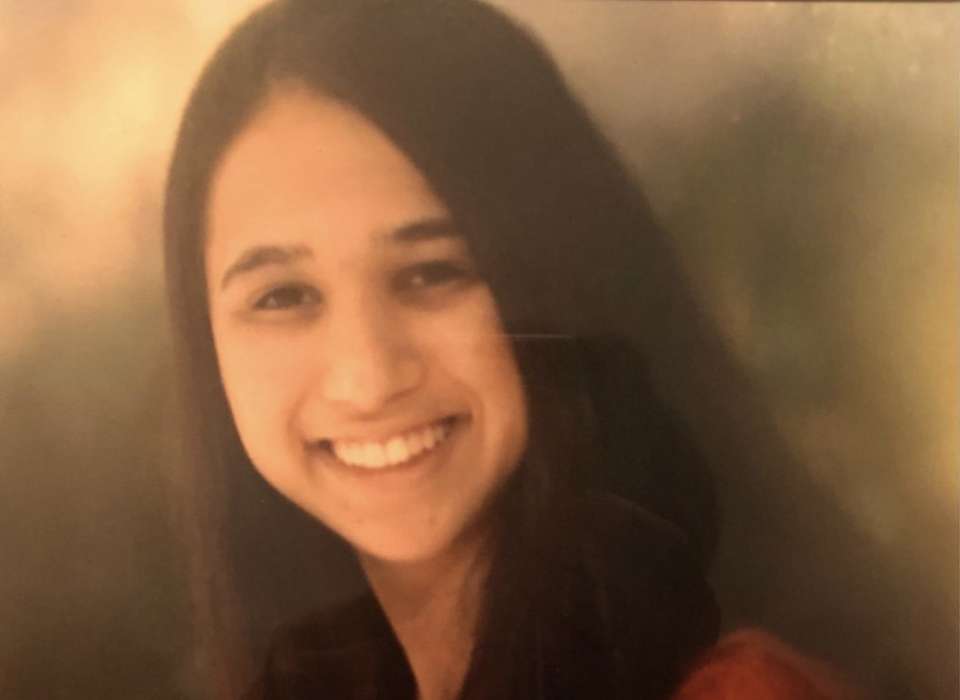 Andover, Massachusetts
Jade Nair
Andover High School, 11th Grade
When the pandemic hit, Jade came up with the idea to teach coding remotely to a group of five girls. After a successful first week, she remembered that Andover Youth Services had been interested in offering summer technology classes. She pitched the idea to go virtual and led two successful spring sessions as proof of concept along with three assistants. In summer, she organized a group of 13 instructors from her school's robotics club to run two 4-week summer sessions, each with four classes: Python, Java, Web Design, and CAD. In total, Jade has reached 63 students and counting.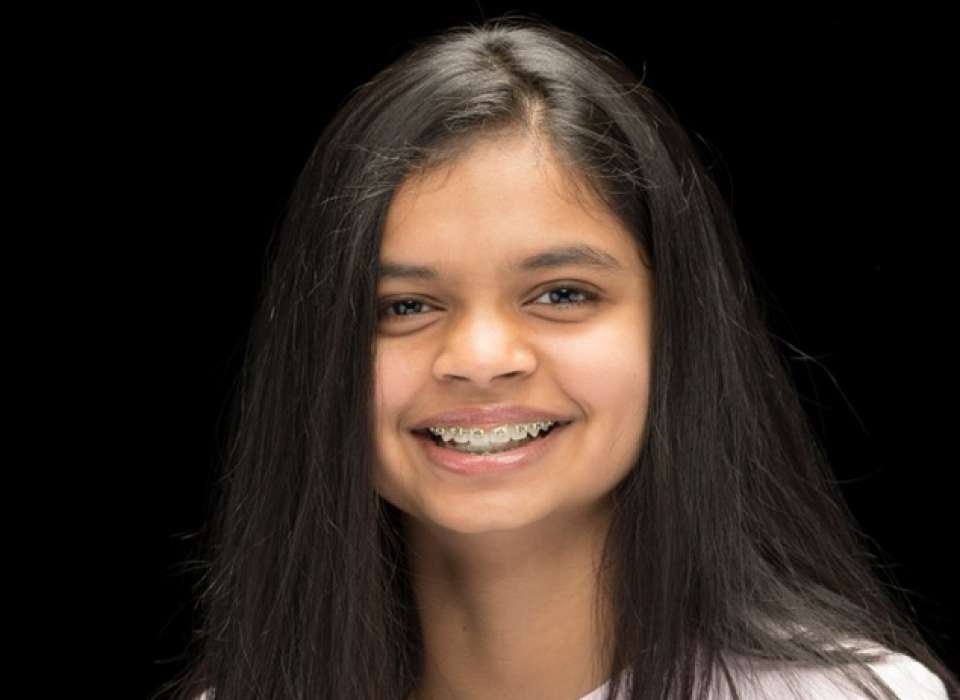 South Rockwood, Michigan
Payton Bucki
Airport Senior High School, 12th Grade
Payton Bucki is a graduating senior from Airport Senior High School in Carleton, MI. Throughout her high school career, Payton has participated in several clubs and organizations, such as National Honor Society, DECA, Mock Trial, Spanish Club, Student Council, Varsity Golf, Varsity Track, and Interact club. Alongside her extracurriculars, Payton regularly volunteers at Puzzle Parents, a support group for families with autistic children. During group meetings, Payton babysits the children, fostering their social development in the process. In her four years of involvement, Payton has organized an annual Christmas present drive and developed free financial literacy resources for the children.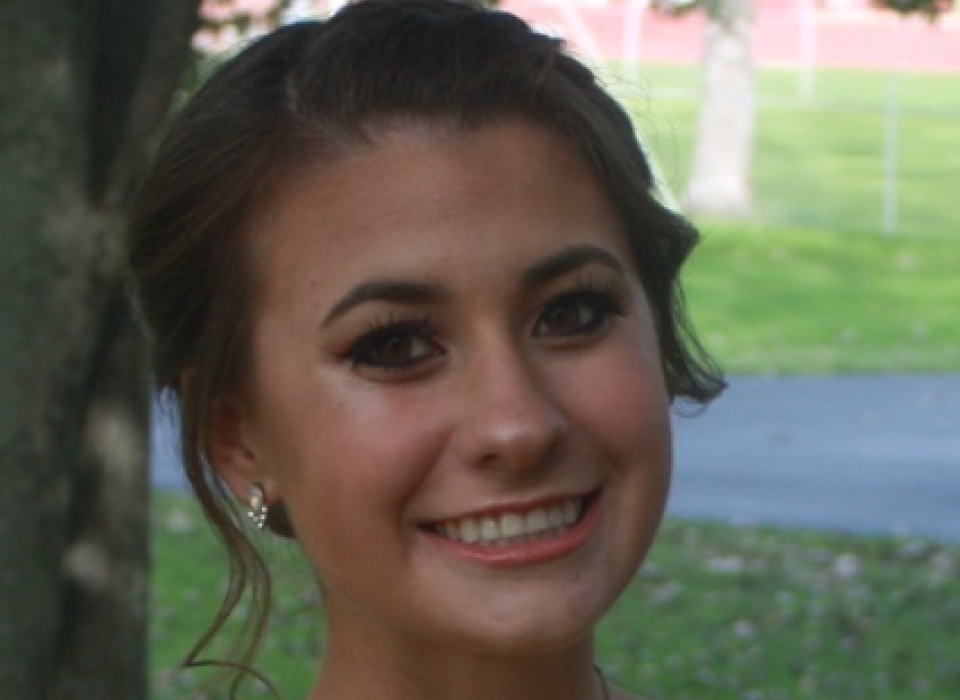 Eden Prairie, Minnesota
Iqra Salad
Eden Prairie High School, 12th Grade
As the President of Eden Prairie's Student Council, Igra helped organize a drive for the community affected by the George Floyd Protests. As a student leader, she helps her school's administration create classes that reflect our diverse student body. She works with Dare2bereal, the Anti-Racist Club at Prairie High School, to promote Anti-Racist rhetoric around campus. She works as the YMCA's Leaders Club intern and used her position to create a collaboration between the YMCA and Dare2BeReal.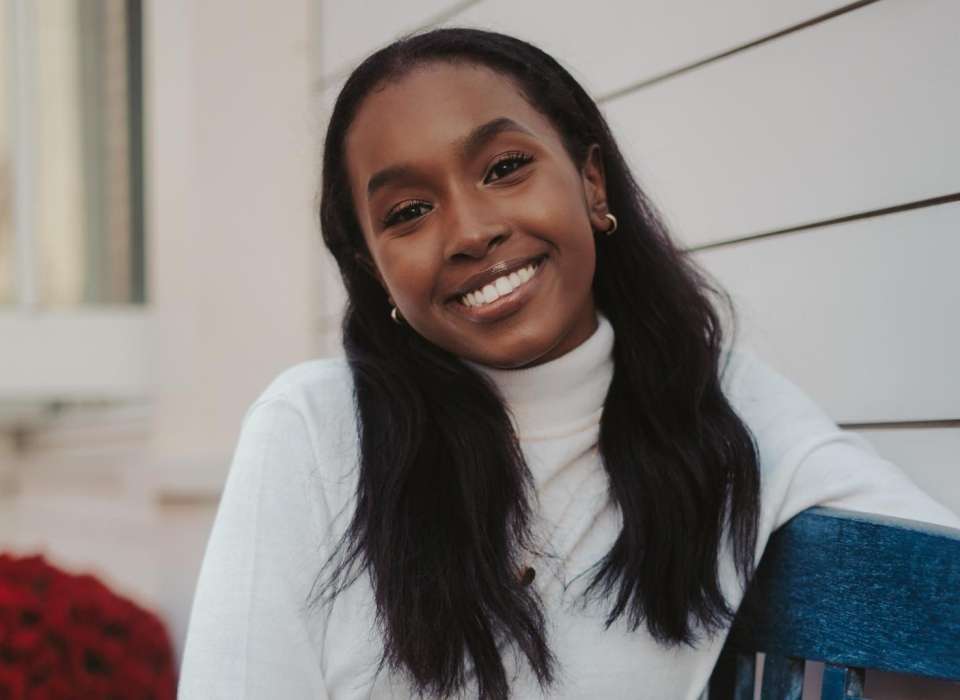 Brookhaven, Mississippi
Allison Covington
Brookhaven Academy, 12th Grade
Allison has made a difference in her community by participating in numerous activities with National Honor Society, Science National Honor Society, Crown Club, and the BA Cougar Basketball Team. She has also participated in numerous mission opportunities with her youth group at church.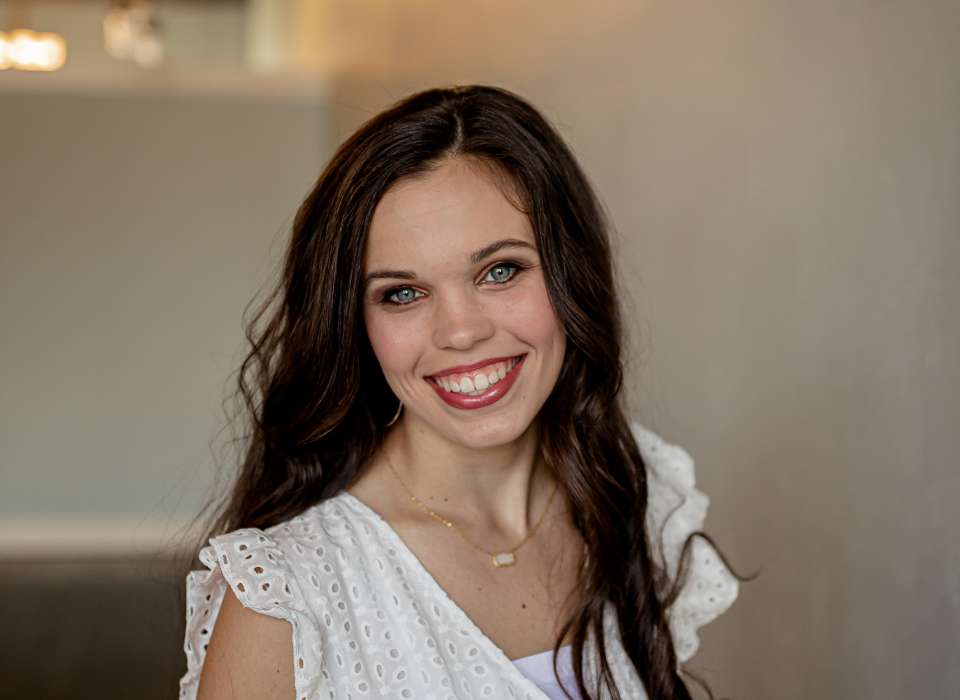 Smithville, Missouri
Rhiannon Maynes
Smithville High School, 12th Grade
Rhiannon has dedicated her time to improving her school community through her involvement in cross country, National English Honor Society, and Student Council, along with playing alto-saxophone in her school's band and jazz band. She has held leadership positions in each of these organizations, including being senior class president. Not only has she worked to improve her school community, she strives to better the Kansas City area by assisting at multiple animal shelters across the metro. She has even fostered more than 50 kittens for local shelters. Additionally, she volunteered at an elementary school in Peru, assisting in the construction of a playground and garden.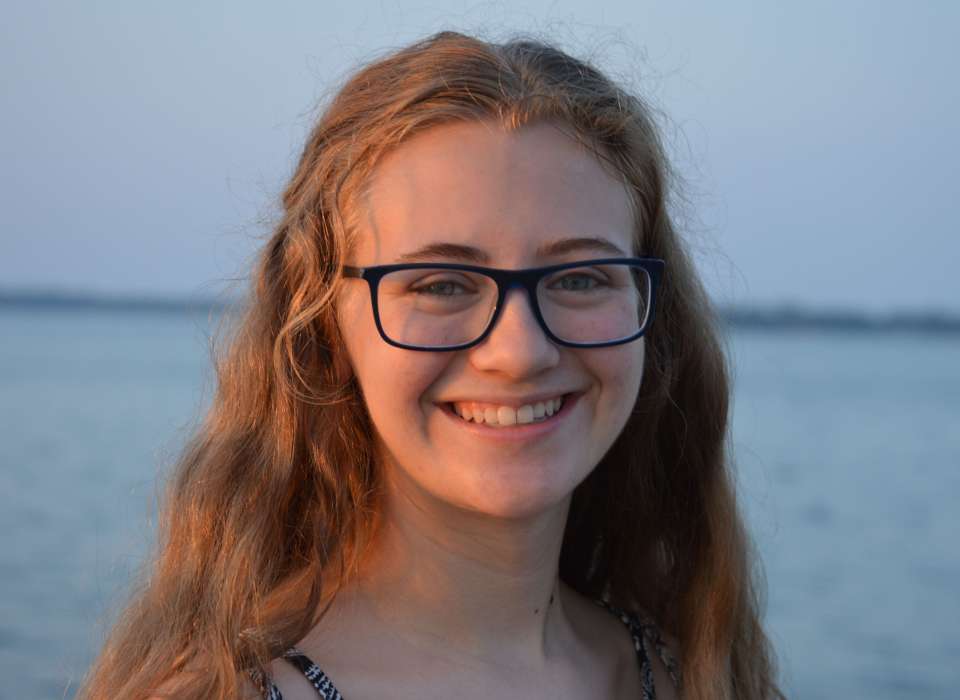 Columbia Falls, Montana
Kaylee King
Columbia Falls High School, 10th Grade
Kaylee King is a member of the Inaugural Class of Female Eagle Scouts of the Boy Scouts of America and a Medal of Merit Recipient. Her project, a Flag Retirement Plaza at the Montana Veterans Home, offers a place for reflection, remembrance, and opportunities to properly care for our Nation's Flag. She participated as a Nation's Delegate for the 2020 Montana Model UN and is President of her School's World Studies Club. She is a member of the School Swim Team, qualifying All-State for her personal events in 2021.  Kaylee is aspiring for a Naval Career, either through the Naval Academy or NROTC Program.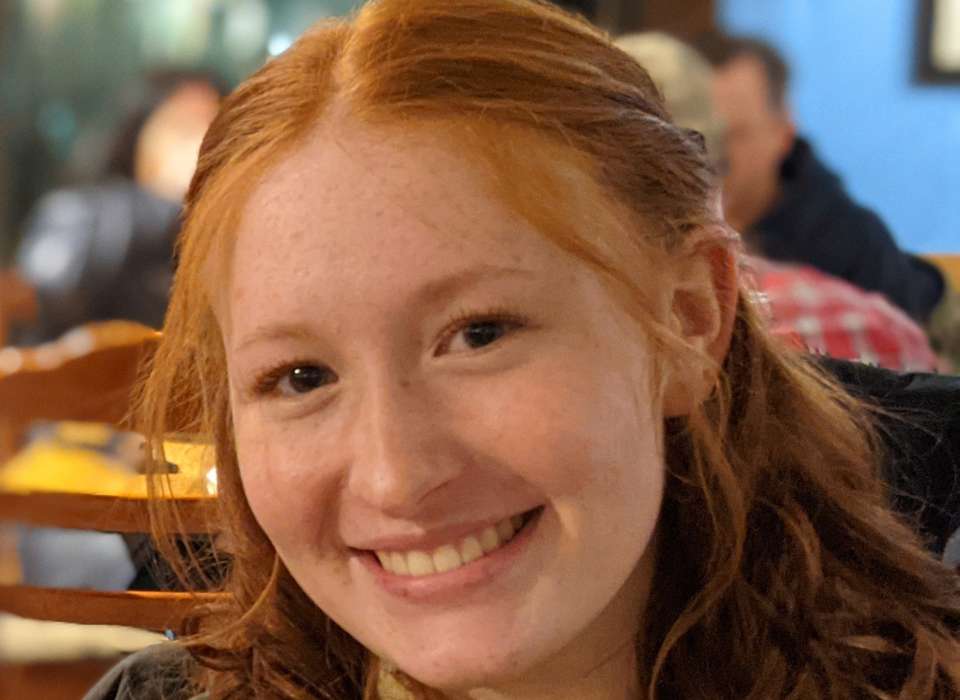 Lincoln, Nebraska
Emma Sophia Langomas
Lincoln North Star High, 12th Grade
Emma was born in New York. Her cultural background is Salvadoran and Dominican, and she is 17 years old. she's been a Nebraskan since 2007, when her family moved to Lincoln. She has a passion for history and educating others on social justice matters, even if it costs her grand debates on Twitter. She loves analyzing music, from the dynamics to the structure of the piece as if she has composed the song herself. She will attend Nebraska Wesleyan University in the fall to pursue her dream of becoming a history teacher.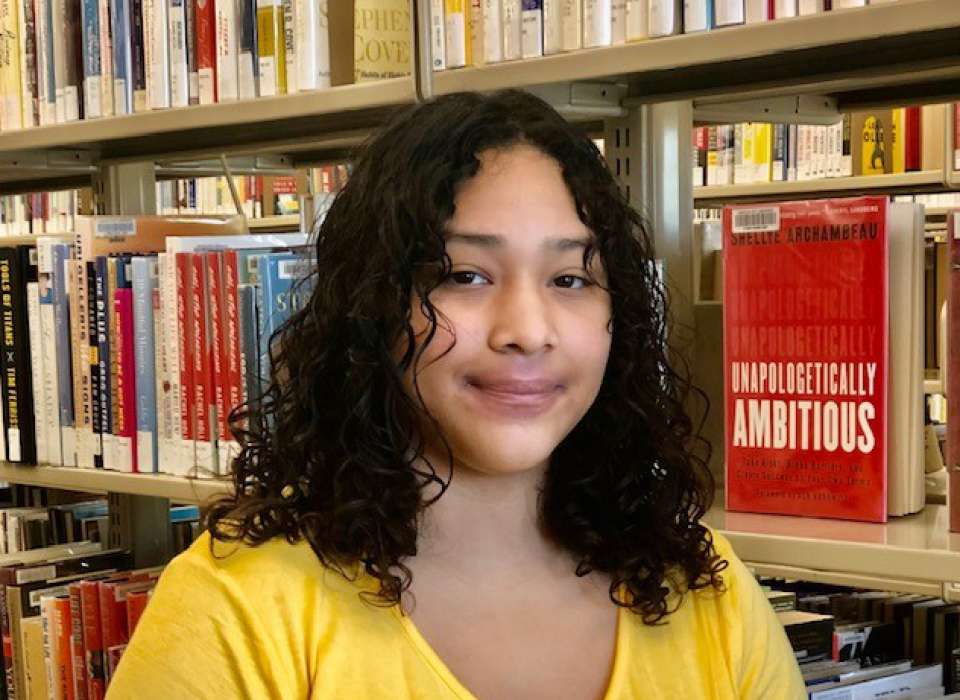 Las Vegas, Nevada
Michelle Madrid
Las Vegas High School, 12th Grade
Michelle has always made it a goal to be involved with ways to help the community and extending that extra hand to touch hearts with music. She participates in singing for children and adults with disabilities at daycares and sings in the worship team at her church, hoping to be an answer to someone's prayer. She also got the honor to perform in the 2021 Presidential Inauguration with her high school Mariachi group, representing her state and the Hispanic music and culture while also being awarded a proclamation. She strives to use music to make a difference in the hearts of her community.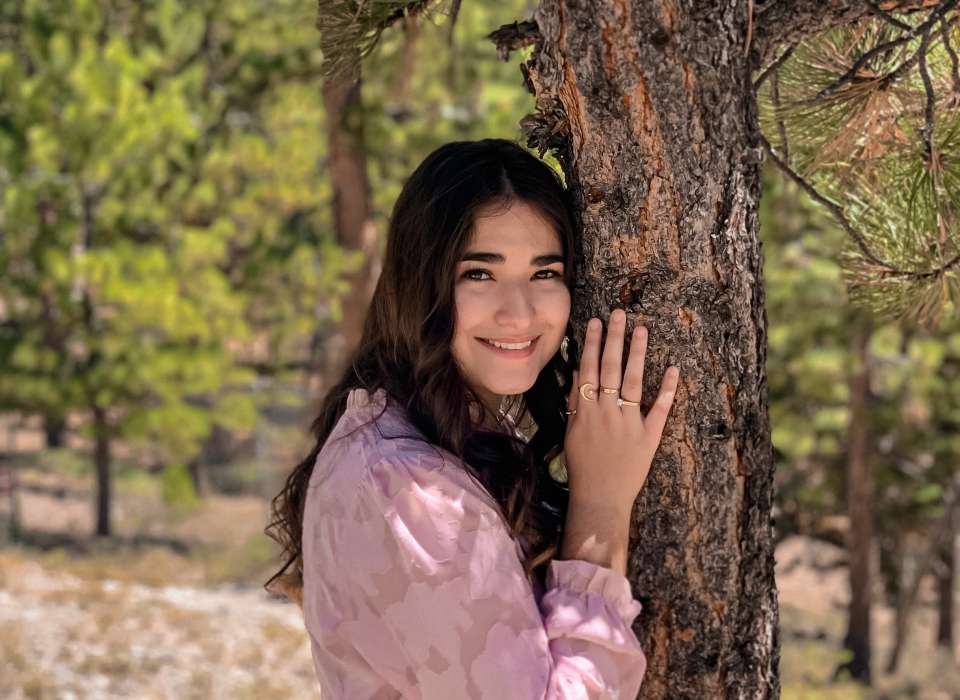 Dunbarton, New Hampshire
Cassie Murphy
Bow High School, 11th Grade
Cassie Murphy makes it her passion to serve others in a variety of ways and to be a force for positive change in her local community. Whether it is painting inside a home for troubled teens, baking cookies for her school's maintenance staff, or working with children and adults in need, Cassie takes the opportunity to encourage and uplift those around her. Cassie's main goal in all that she does is to spread a message that everybody has purpose, and we all, no matter how small, can play a part in spreading love and kindness.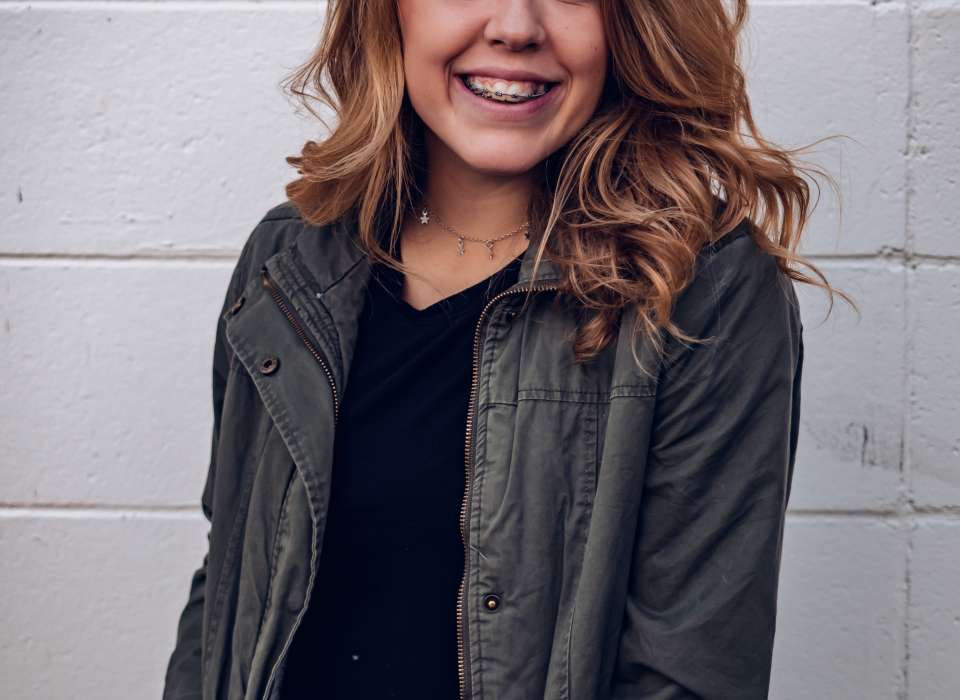 Franklin, New Jersey
Akshat Parthiban
Thomas Edison EnergySmart Charter School, 12th Grade
Akshat is an inspiring leader with extensive philanthropic involvement. He is the founder and president of his school's Speech and Debate Team, where he mentors students to improve their public speaking skills and participates in various National Speech and Debate Association events. Using the power of his voice, Akshat founded Music Shines Bright, a nonprofit organization that mobilized 750+ student musicians in five states to perform 5,200 hours of music therapy to seniors with Alzheimer's. His goal is to improve senior health amidst the battles they fight and bolster student learning through the barriers they face to showcase the American spirit of service.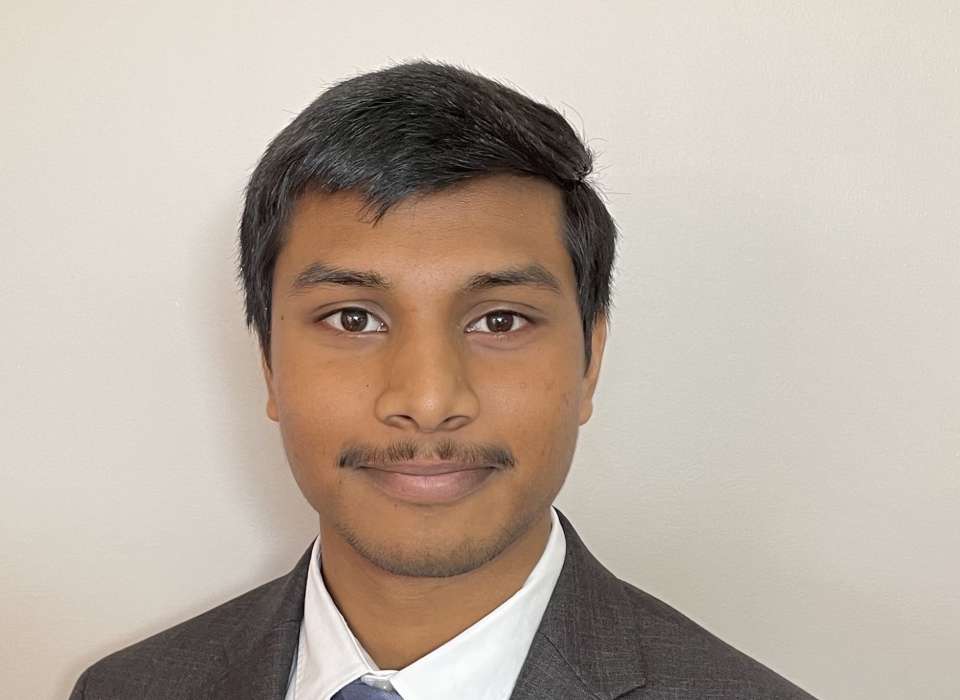 Santa Fe, New Mexico
Maya Archuleta
Pojoaque Valley High School, 12th Grade
A highly motivated and diligent student, Maya Archuleta is a very accredited individual in the halls of Pojoaque Valley High. Maya is an honors student who maintains a 4.0+ grade point average while attending to her responsibility as four-year-running class president. She is also an athlete and participates in various clubs and volunteer work. Through her work she has planned and organized many community and school outreach events from dances to clothing, food, and blood drives. Maya's creativity is revealed in her work, and her dedication is seen in making improvements and lending a helping hand anywhere she can in the community.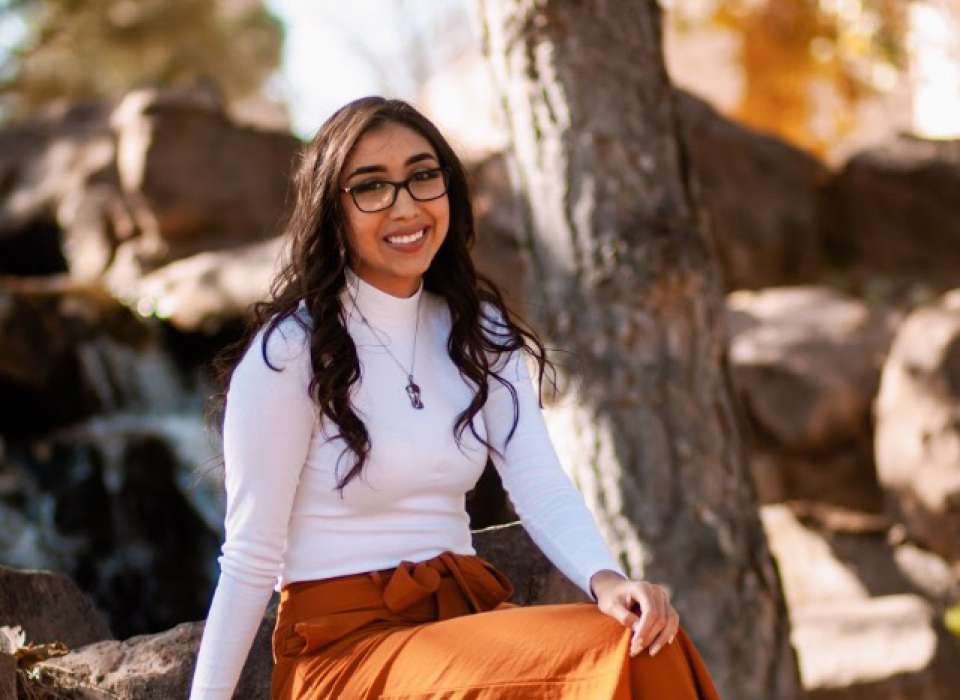 Copiague, New York
Jada Angel
Walter G. O'Connell Copiague High School, 12th Grade
Jada is a cheerleader who also values her community. Her hardworking and bubbly personality has led her to be her high school's Class of 2021 Vice President, Voice to Voice Women's Empowerment Leader, One Mind Club Co-President, and a Girl Scout, alongside membership to other community groups. She has always been eager to have new experiences, so she participated with Junior Achievement of New York's High School Heroes Program and the Copiague District Saturday School Program to teach elementary school children about monetary decisions and the English language. Besides teaching, Jada has participated with #DiversifyOurNarrative, which enforces equality in schools.

Charlotte, North Carolina
Miran Bhima
The North Carolina School of Science and Math, 11th Grade
Miran founded and led the History and Geography Club at his local high school to create a space for students like himself who had interests in competing and learning about History and Geography. Miran also serves as the President and Founder of Strive2Thrive Edu, a 501c3 international nonprofit organization focused on enhancing education and well-being in underserved communities around the world. He has led the organization, comprising of over 530 volunteers, to create educational programs and raise thousands of dollars to fund educational supplies and essential items to help more than 3,0000 people in need in over 30 different countries.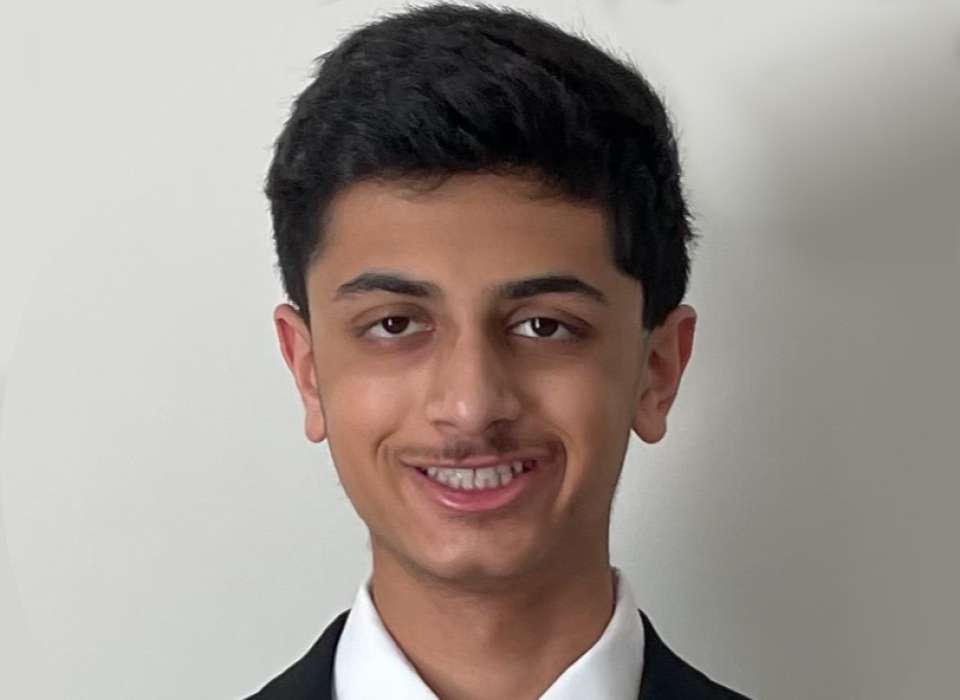 Bismark, North Dakota
Leah Kelsch
Legacy High School, 12th Grade
Leah Kelsch is a senior at Legacy High School in Bismarck, ND. As the Community Service Representative in Student Council, she has organized many volunteer opportunities, including a blood drive and a letter-making campaign for healthcare workers and first responders. She is also involved in Health Occupations Students of America, National Honor Society, and Key Club at school. She works with the Alzheimer's Association and the Parkinson's Support Group to raise awareness and funds for these important causes within the community. She has always had a passion for helping others, which is why she is attending nursing school next year.

Mason, Ohio
Rachel Noschang
Mount Notre Dame High School, 11th Grade
Rachel lives the American Spirit through service and dedication to her community. She is involved in many different service programs and events that help her school and community. As a part of the student service leadership board at her school, she helps run our service programs. Some of her personal highlights have been involvement in the school's annual fundraiser that was revamped into the Venmo to Victory Challenge and the new "Battle of the Bins" collection for local nonprofits. Her favorite program to work with is the Association for Community Health Improvement providing food to hungry children around the world.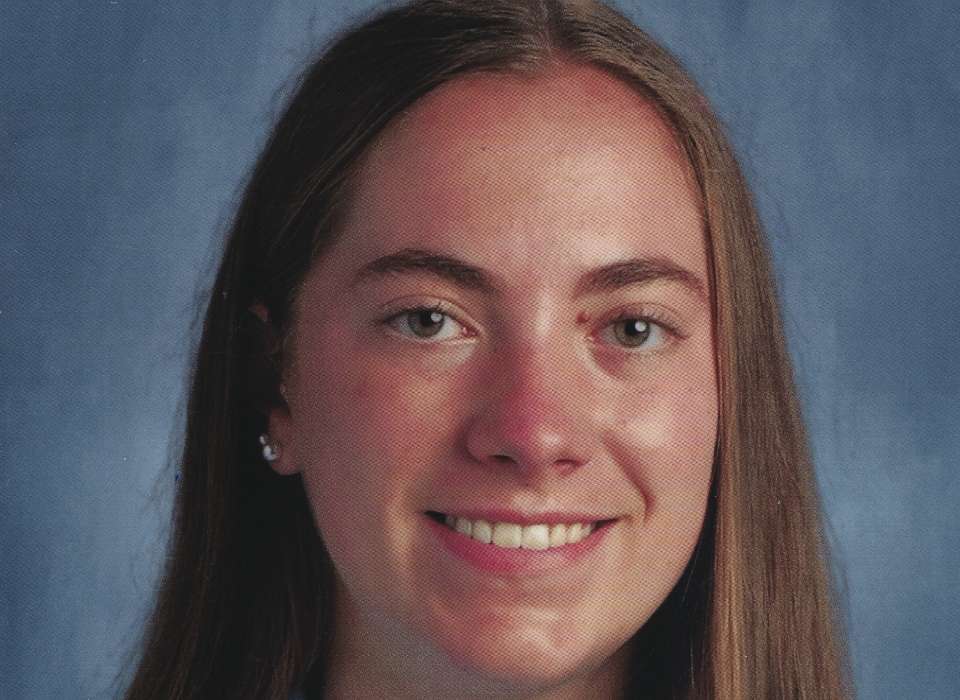 Mechanicsburg, Pennsylvania
Julianne Saffron
Cumberland Valley High School, 12th Grade
Born in Harrisburg, PA, Julianne Saffron is a member of the Class of 2021 at Cumberland Valley High School in Mechanicsburg, PA. Julianne is accomplished in the performing arts, participating in band and performing onstage for 12 years as a member of a dance company. Her passion for history led to a partnership with the Army Heritage and Education Center, where she interviewed her father in order to record his military history. She is a member of the UNICEF club at school. Her volunteerism includes serving as a blood donor. In college, she intends to major in history and minor in music.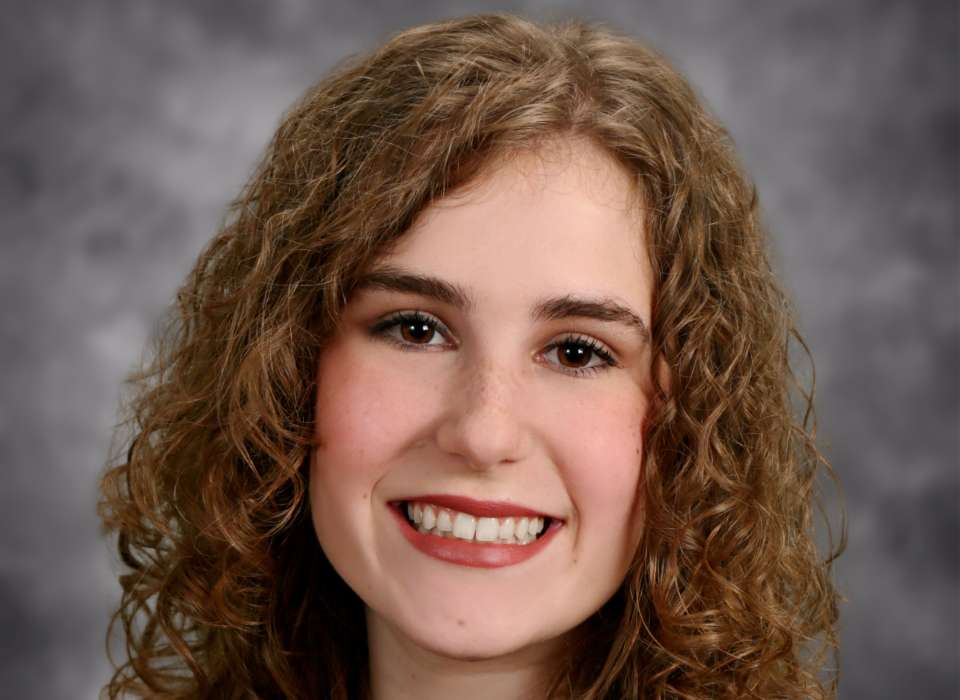 Providence, Rhode Island
Mariama D.B Ndiaye
Nowell Academy, 12th Grade
Mariama was born in Alabama and came to Providence eight months ago and has become a leader in the community. She is an active participant in Rhode Island's efforts to work toward social justice and equity for all and leads this work at Nowell Academy. She is a role model for her peers and strives to lead by example, and she is also a source of support for others in the community. She is fluent in English, French, Wolof, and is learning Spanish and Russian. Her motivation and dedication to her passions are inspiring.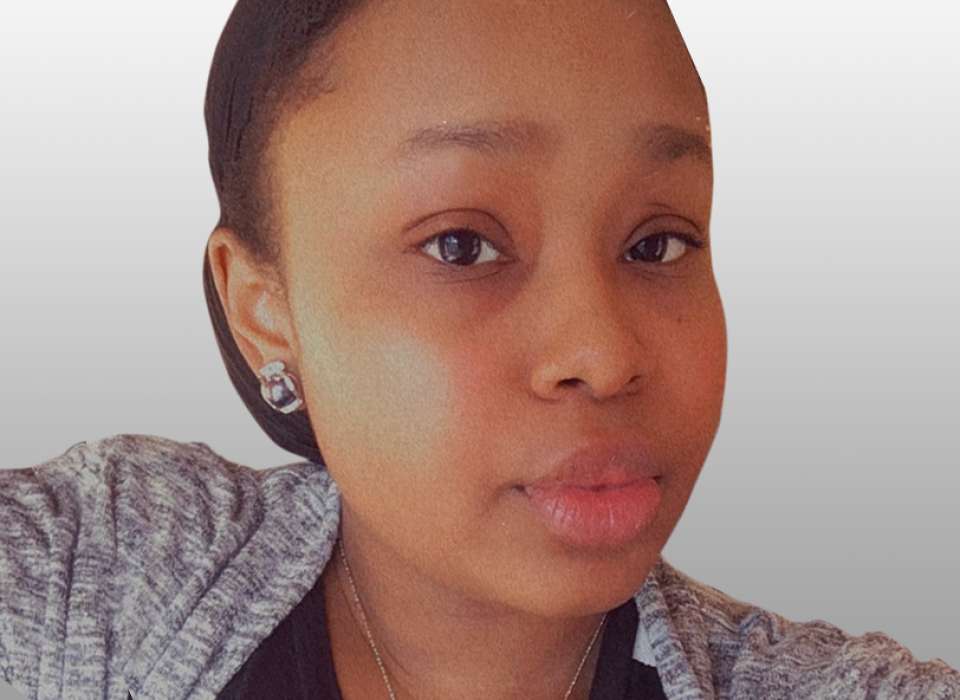 Lynchburg, South Carolina
Derrick Prince
Crestwood High School, 11th Grade
Derrick has been starting Linebacker for the football team since Freshman Year. He is captain of the All- Conference football Team and has won the Coaches Award. He volunteers to read to Youth during Read Across America Week and is CEO of his own clothing brand, B.R.A.V.E Branded. He won 2nd place in the Crestwood High School Entrepreneurship Awards and was selected for the Youth Entrepreneurship South Carolina Business Competition. He organized community-wide COVID-safe workouts between rival schools, participated in food drives for the homeless, and leads neighborhood kids in conditioning and workouts.

Mitchell, South Dakota
Adaya Plastow
Mitchell High School, 12th Grade
Adaya has been involved in Health Occupations Students of America; Future Career and Community Leaders of America (FCCLA), where she competed at Nationals; Kernel Kouncil; basketball; track; cross country; and Fellowship of Christian Athletes. She has spent countless hours volunteering at her church, the Salvation Army, Angle Tree Prison Fellowship, free flu shot clinics, and lifeguarding for the Special Olympics swim team. She has also taken part in many service days in my community and helped clean up trash and litter in order to help keep her town looking nice.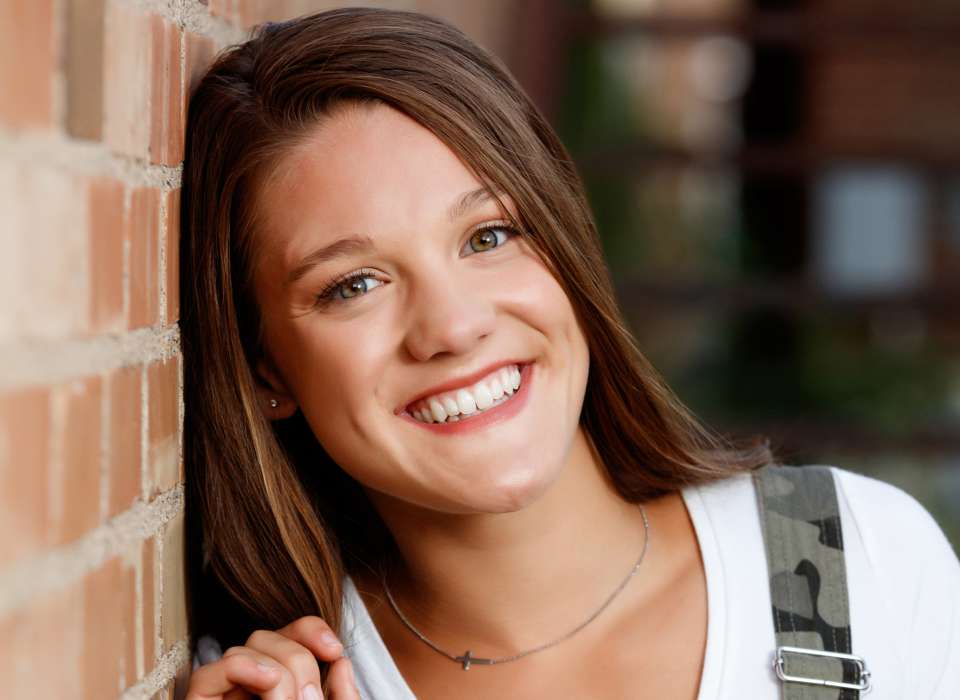 Harriman, Tennessee
Brant Helms
Harriman High School, 12th Grade
Brant volunteers for numerous service projects aimed at helping those in need, such as the Fire Department's Santa route and emceeing the Rotary Club's school band competition, which serves as a food drive, as well as emceeing the band stage at the Hooray for Harriman festival. He has sung solos for the school chorus and performs in the non-profit local theater, which is a new endeavor to bring the arts to the community. When his family recently hosted a foreign exchange student from Italy, he served as a big brother by helping acclimate her to her new country, school, and community.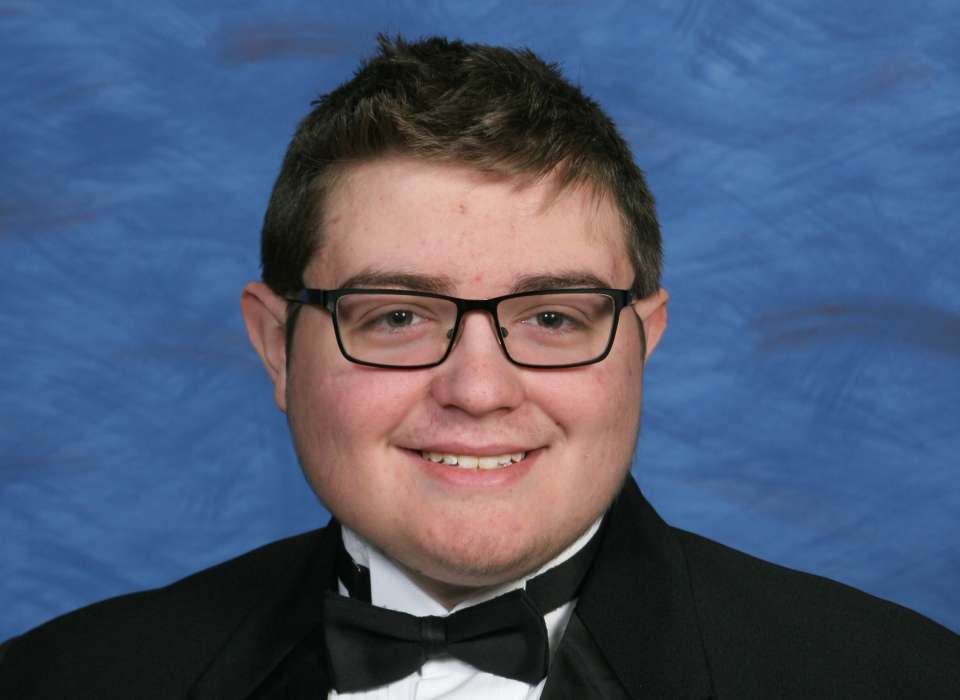 Plano, Texas
Madhalasa Iyer
Liberty High School, 10th Grade
Madhalasa is 15 years old, a sophomore, and a three-time Texas History day winner. Her projects led her to develop a deep affinity and respect toward the world war veterans, historians, and our military members. She is also a two-time Gold Medal winner in the Poetry / Essay contest from the Texas Holocaust and Genocide commission. She received her Presidential Gold Voluntary Service award and the Presidential Environmental Youth Award (PEYA) for her humanitarian work. She is currently writing an historical fiction on the partition and is a Gold Key winner for her piece in the National Scholastic Art and Writing Awards.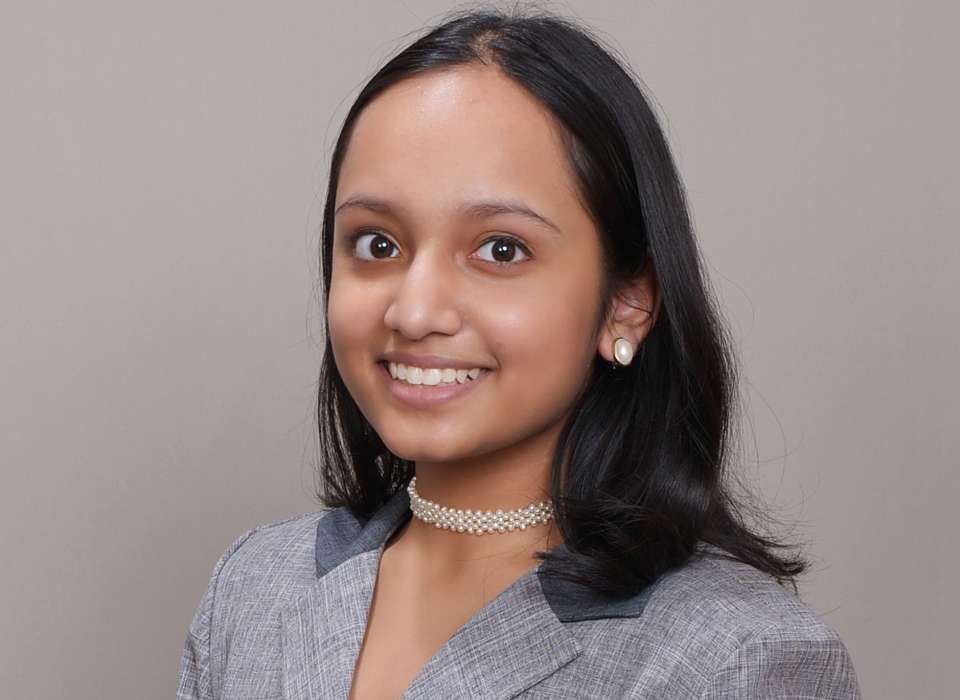 Cedar Hills, Utah
Kate Larson
Mountain Heights Academy, 12th Grade
Although Kate has lived in Utah for most of her life, whenever she can witness the wild beauty of the ocean, a feeling of inspiration washes over her that is unparalleled, giving her a desire to make a difference in the world. To her, the best way to do so is through outreach and education. That is why she is an Educator at the Loveland Living Planet Aquarium; collaborates with Utah's top students to raise awareness about Utah's environmental problems (including decreasing honey bee populations and harmful algal blooms); plans leadership seminars with Hugh O'Brian Youth Leadership Utah; and created the World Conservation Project (worldconservationproject.org).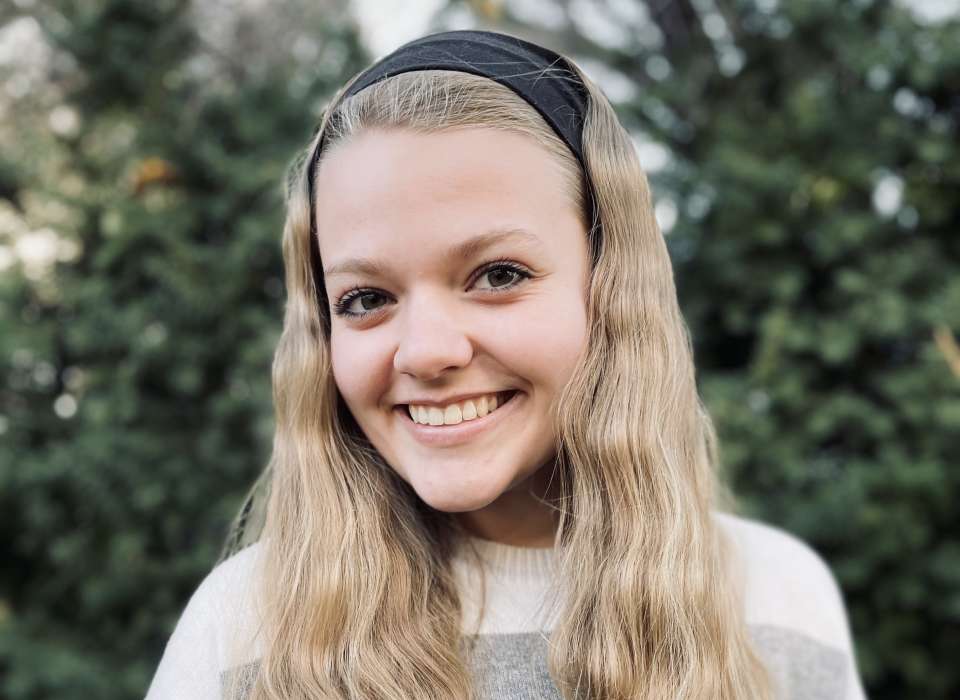 Mechanicsville, Virginia
Sean O'Brien
Hanover High School, 11th Grade
Sean participated in community service through his school's National Honor Society, BETA Club, and Boy Scouts, including collecting food for FeedMore, books for schools, and supplies for animal shelters; clearing debris from scout camp trails; removing tires from the James River; and participating in Wreaths Across America. Sean is serving his fifth year as Bugler in Scouts and has performed Taps at veteran ceremonies, including the commemoration of the Battle of the Bulge at the WWII National Monument. He is honored to accept this award in memory of his great-grandfather Edward Wallace Hughes, who was KIA at the Battle of the Bulge.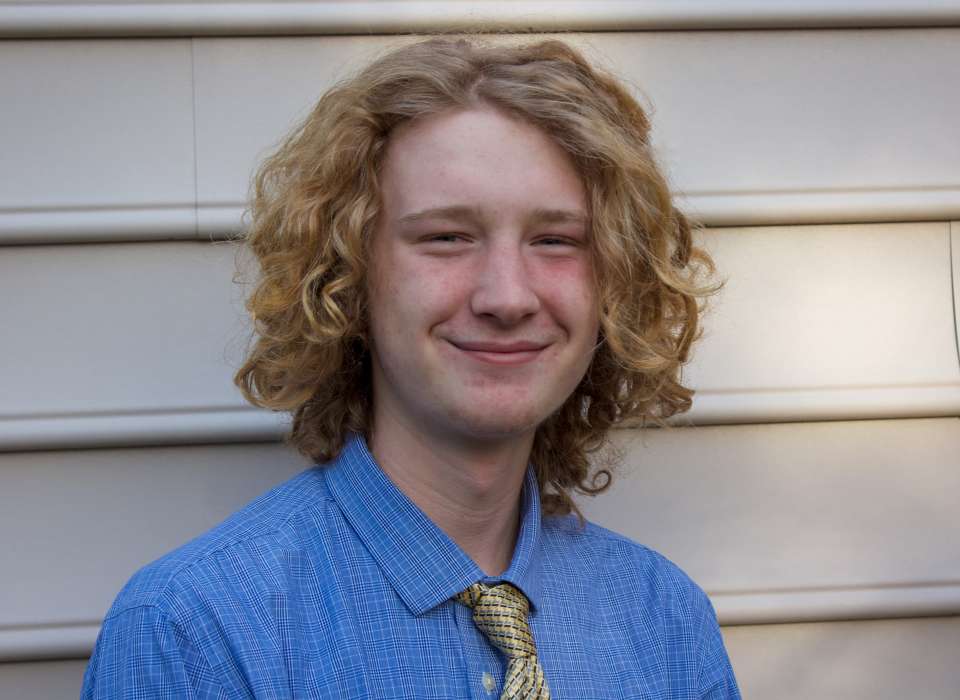 Bellevue, Washington
Isabella Wang
Newport High School, 11th Grade
Isabella Wang is currently a high school student residing in the beautiful Pacific Northwest. In middle school, Isabella was chosen as one of 15 students nationwide to serve on the Microsoft Council for Digital Good. While serving, Isabella grew passionate about amplifying the voices of the voiceless. In 2018, she founded the action team Leaders of Today Northwest, where she focuses on a different sector of society each year and introduces them back into the community. In 2020, she organized a Night Market Opportunities Fair to link youth with local businesses and organizations. She also enjoys drawing and playing badminton.

Washington, DC
Eli Rethy
School Without Walls High School, 10th Grade
Eli and his sister conceived of and co-founded a new way to collect items for those in need by forming "Kids Helping DC." Through this initiative, they have solicited donations from more than 100 individuals for two local non-profits, which provide healthy meals to those who cannot otherwise provide for themselves and personal and medical supplies to homeless / low income women. As needs and others' generosity grew, Kids expanded rapidly. They recruited 20 "neighborhood captains," who collect items in their neighborhoods, maximizing efficiency of the giving process. Kids have already collected over 860 pounds of food and supplies and raised more than $2,500.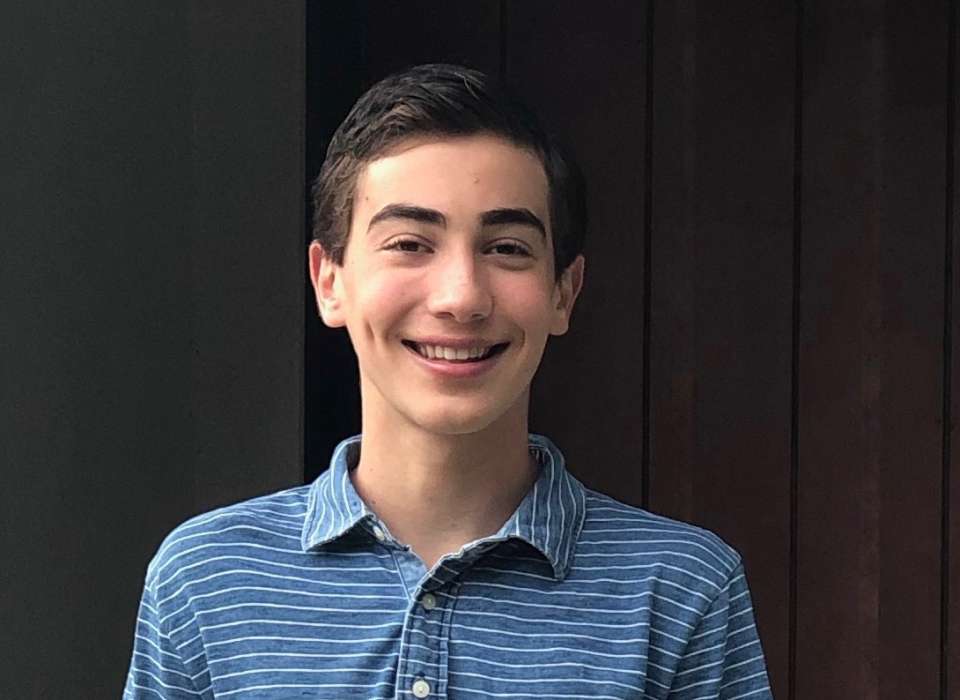 Harpers Ferry, West Virginia
Britt Shoedel
Jefferson High School, 9th Grade
Britt Shoedel is a ninth-grade student from Harpers Ferry, West Virginia. He is active in many programs both inside and outside of school, including the BSA and the JROTC program at his high school. In his troop, he has held many leadership positions and has participated in numerous service projects, including his own Eagle Scout project. As a cadet in the JROTC program this year, Britt served the community by raising money for the local shoe and coat fund. Last year, he served as president of both the student council and the 4H Civil War Investigators.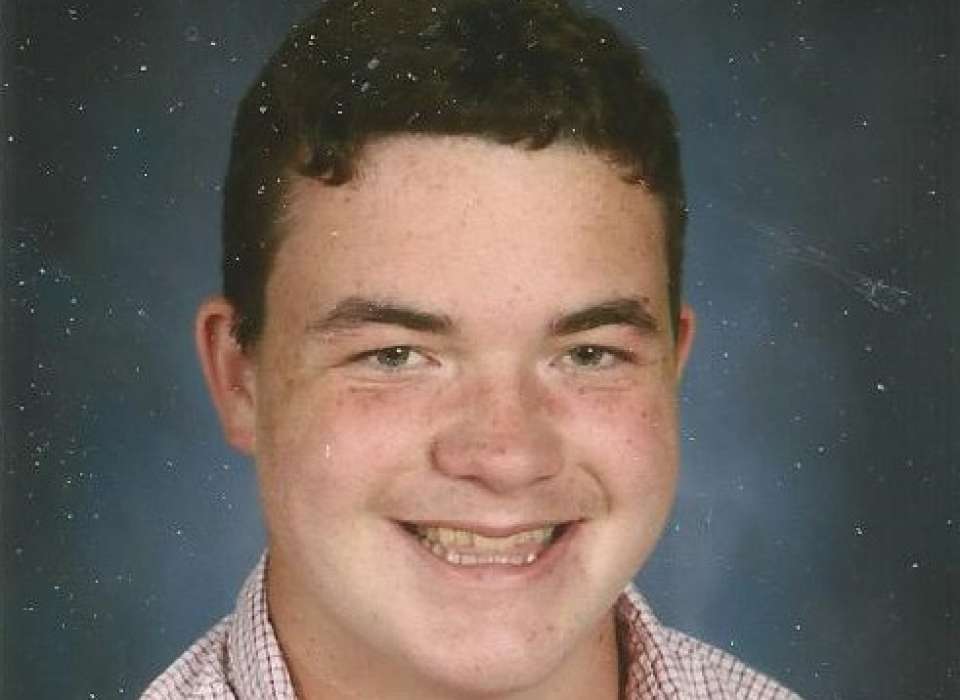 Sand Creek, Wisconsin
Brody Killoren
Chetek-Weyerhaeuser High School, 12th Grade
Brody Killoren is a senior at Chetek-Weyerhaeuser High School. He is involved in Future Business Leaders of America, National Honor Society, SkillsUSA, Student Council, Cross Country, Track and Field, and local school mentor programs. He is currently serving as Student Council Class President and is working to implement new policy at his school. He regularly works with volunteer organizations such as National Honor Society and SkillsUSA. This involves programs such as Meals on Wheels, Red Cross Blood Drives, and Chetek Food Shelf outreach programs.