Before the United States entered World War II, African Americans in New Orleans were fighting their own war at home with Jim Crow segregation laws. Fear consumed African American's everyday life as Jim Crow controlled all aspects of their life. Despite hardships, black New Orleanians kept their spirits alive through their community and music. New Orleans Jazz Pioneers' Jelly Roll Morton, Buddy Bolden, Louis Armstrong, and many others inspired African Americans with hopes and dreams of one day being successful. When the United States entered World War II, African American musicians stepped in as well, joining one million black men and women who served in their country's armed forces. One of the African American musicians was none other than Rock and Roll Hall of Fame and New Orleans Legend, Dave Bartholomew.
David Louis Bartholomew was born on December 24, 1918, in Edgar, Louisiana. Growing up he would cut sugar cane fields with dreams of one day being somebody, and was inspired by the great Louis Armstrong. "The only somebody I knew was that horn. I'm going to try to be something on that horn." Bartholomew first learned to play the tuba from his father, but preferred the trumpet. Once he moved with his parents to New Orleans, he picked up the trumpet from Peter Davis, who had also taught Louis Armstrong. Music surrounded Bartholomew's life, with musicians frequently playing jam sessions at his home. He followed bands on the back of trucks for miles, which eventually introduced him to the music business. One of his first gigs in the music business came when he joined one of the best bands at the time, Fats Pichon and played on a Mississippi riverboat. Bartholomew then went on to work with Jimmy Lunceford Orchestra. When World War II broke out, Bartholomew had a stint with Lunceford before he decided to join the US Army.
Standing at 5'9" and weighing 159 pounds, Bartholomew enlisted in the US Army, which provided him with many opportunities and resources. During World War II, African Americans joined the military service with hopes of the rights of passage to citizenship, opportunities for education and literacy, and to portray the image of manhood. During Bartholomew's WWII service, he was a member of the 196th Army Ground Forces Band, which went overseas to Europe. The Army allowed him to play with many great musicians and teachers, who would correct him if he went out of tune and pushed him to succeed. One of his band members saw the talent Bartholomew had to offer, and encouraged him to learn how to write and arrange music, which helped train him for his leadership roles in his future musical career.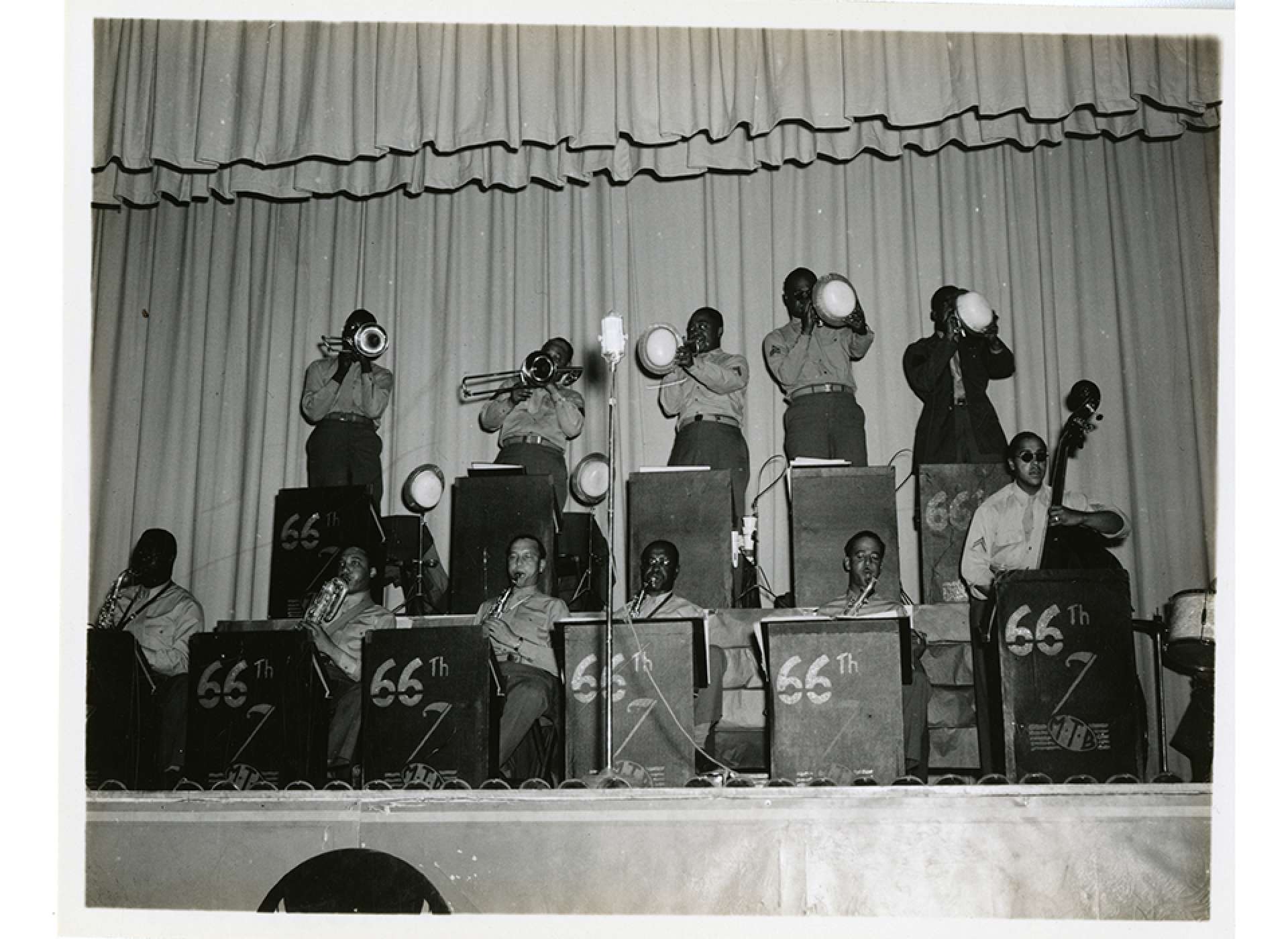 In the service, Bartholomew and many Army Bands played lots of jazz, which helped spread American culture and symbolized freedom and democracy against the Fascist Axis Powers (Nazi Germany viewed jazz as non-Aryan, and outlawed the music genre). The dance bands used jazz and hillbilly music to mobilize, entertain, and to reinforce positive morals throughout the nation. They also played big band music of the era and ceremonial pieces. The bands provided music and support for troops as well as non-musical duties such as guarding posts and supply trains. Entertainment musicians were typically kept out of combat; however, commanders could use band members as replacements if needed. Although Bartholomew played mostly jazz, the army allowed him lots of time to practice "different keys, like d-flat and all that kind of stuff… like body and soul… I made myself available with those keys." The army gave him the chance to explore different sounds, which only enhanced his musical talent. Bartholomew served in the 196th Army Ground Forces Band for three years, and after the war ended, he returned home to New Orleans.
Once Bartholomew returned home, he started his own dance band and played at popular New Orleans clubs like the Dew Drop. The skills he learned in the army influenced his role in the band, where he led and arranged the rhythm and blues music they played. Bartholomew explained, "I made it all sound unison so we'd get a big sound." The band became quite popular, sometimes drawing thousands of people a week, and soon his band made their first recording in 1947 at Cosimo Matassa's New Orleans studio, "She's Got Great Big Eyes." In the early 1950s, Dave's band got their first hit, "Country Boy," but it wasn't until Dave discovered Fats Domino that his fame and fortune blossomed. Together they became a huge success and would inspire the music world for generations to come.
One night at the Hideaway Club in New Orleans, Dave walked in and noticed the whole place rockin' to a man playing "The Jungle Blues." That man was Fats Domino. Fats was a singer and pianist with a New Orleans charm and killer smile. A week later Fats signed with Imperial Records and together, Fats and Bartholomew made their first recording, "The Fat Man." By the mid 1950s, Bartholomew created a crossover of rhythm and blues and pop, and emerged with Fats as a pioneer of rock and roll. In 1955, Bartholomew and Fats wrote and recorded "Ain't That a Shame," which was a major hit and reached the number one spot on the Billboard charts. The combination of Fat's French Creole flavored voice and Bartholomew's horn and arrangement of music brought black and white people together on the dance floor. Together with Cosimo Matassa, they produced hit after hit: "Blueberry Hill," "I'm Walkin'," "Blue Monday," "I'm Walkin' to New Orleans," and more, selling more than 65 million records. Other popular hits from Bartholomew included "I Hear You Knocking" and "My Ding-A-Ling." In 1991, Bartholomew was inducted into the Rock and Roll Hall of Fame for his role in transitioning music to rhythm and blues and rock and roll.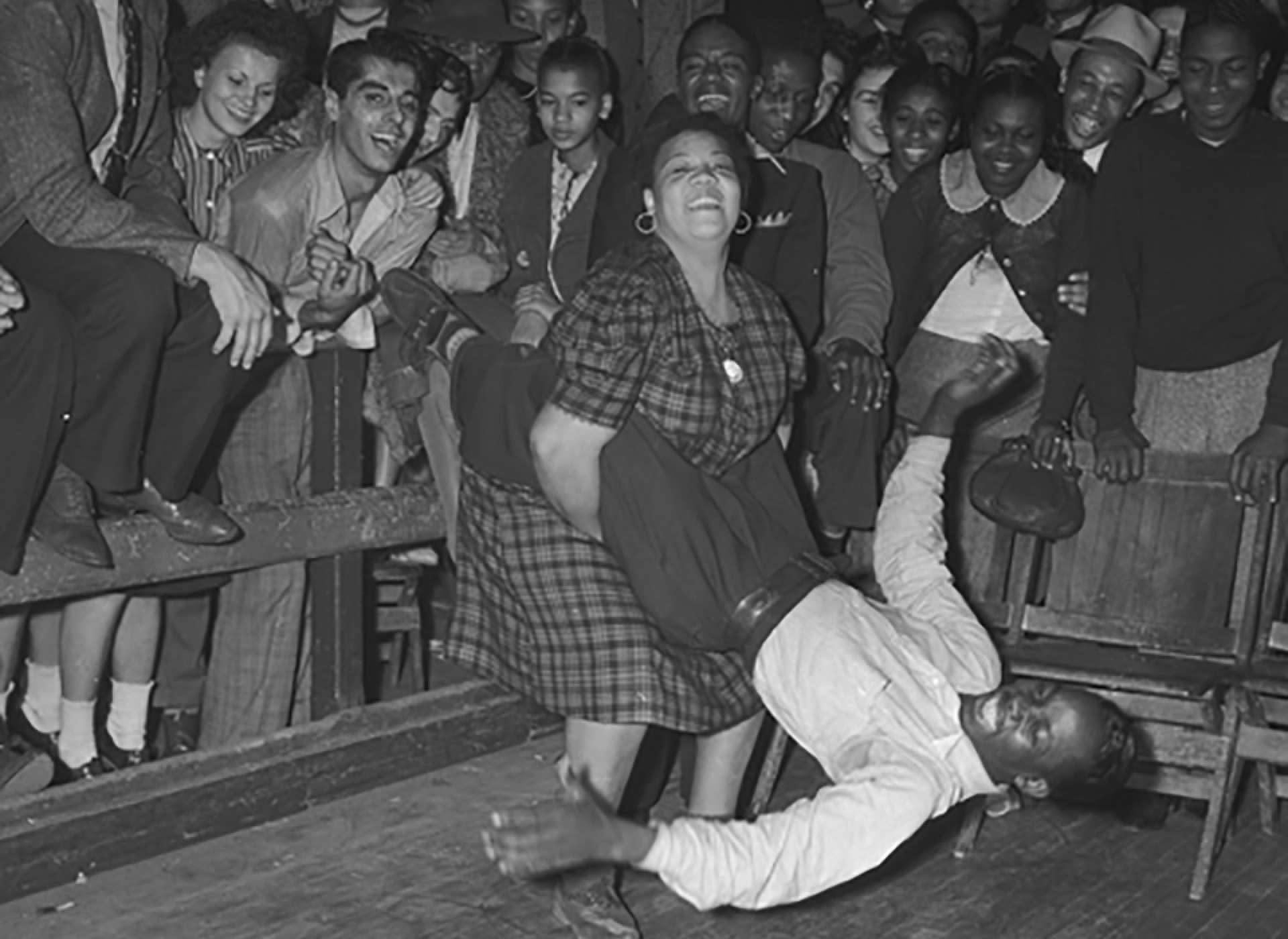 Bartholomew's US Army service gave him the skills and tools that created his success. His leadership role, discipline, and horn in the recording studio gave the productions that tighter rhythmic sound. During recording sessions, he always ran a tight ship with his band members in order to produce the best record possible. Both Fats and Matassa stated "that there would be no Fats Domino, without a Dave Bartholomew." Bartholomew was the mastermind behind the music; he created easy melodies that appealed to a wide audience and arranged music in a way like no other. He learned what music needed for a good foundation from the army and his home. He stated, "New Orleans music started with a good foundation. You can see a band out there on the streets and they're dancing by the beige drum, and the horn is doing the decoration but everybody is shakin'."
Sadly, on June 23, 2019, the Rock and Roll legend, trumpeter, songwriter, arranger and producer died at 100 years old. Although gone, Bartholomew's legacy continues on through his music, his son Don Bartholomew, and the city he called home. A fitting goodbye can be found in Bartholomew's produced song: "No use for you to cry, I'll see you by and by, Cause I'm walking to New Orleans."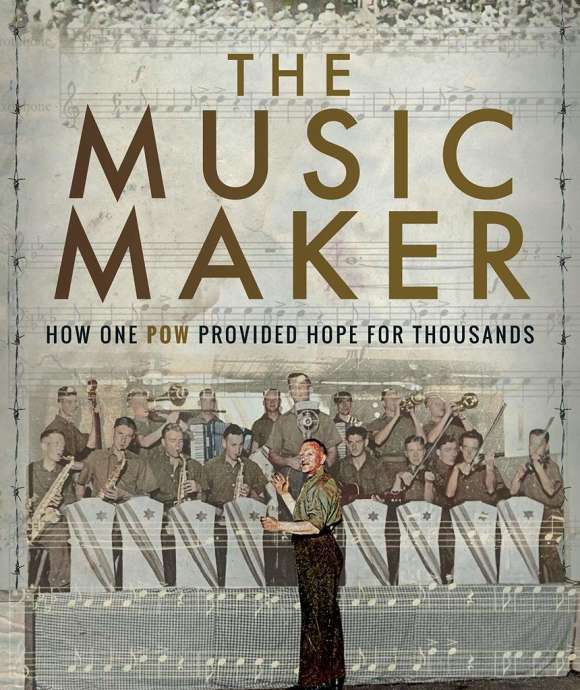 The Music Maker
Support the continuing educational mission of The National WWII Museum by shopping our Museum Store book selection. 
Museum Store
Books

Contributor
Rebecca Poole is a native of Southeast Louisiana. She graduated with her Master's degree in Public History from the University of New Orleans in Spring 2020.
Learn More