Author Sonia Purnell presented her new book A Woman of No Importance: The Untold Story of the American Spy Who Helped Win World War II at The National WWII Museum on October 23, 2019. The book tells the story of Virginia Hall, a Baltimore socialite who talked her way into Special Operations Executive, the spy organization dubbed Winston Churchill's "Ministry of Ungentlemanly Warfare." She became the first Allied woman deployed behind enemy lines and—despite her prosthetic leg—helped to light the flame of the French Resistance, revolutionizing secret warfare as we know it.

A Woman of No Importance is an astounding and inspiring story of heroism, spycraft, resistance, and personal triumph over shocking adversity.

"A woman of no importance, (which was) how she had been treated before the war, ended up being the Gestapo's most-wanted Allied agent," Purnell said. "In 1942, they sent out an order to all units to find and destroy her. 
"Who was this woman and how on earth did she end up in SOE? I can tell you it was by series of extraordinary and unlikely events." 

Watch the presentation, which begins at the 6:30 mark: 
Meet the Author Sonia Purnell from The National WWII Museum on Vimeo.
"A most interesting true story which kept the SRO audience on the edge of their seats and clinging to every word," said one presentation attendee. "One of the very best presentations I've had the honor to attend—chock full of fascinating information, intrigue, bravery. ... Bravo to author Sonia Purnell for her ability to put the listener smack dab in the middle of it all!"
The Orlin Russell Corey Memorial Lecture was presented by The Institute for the Study of War and Democracy in partnership with the Churchill Society of New Orleans.
Visit the calendar page on the Museum's website for a complete roster of upcoming programs and events.
Or sign up for our email newsletter to learn about all of the events happening at The National WWII Museum.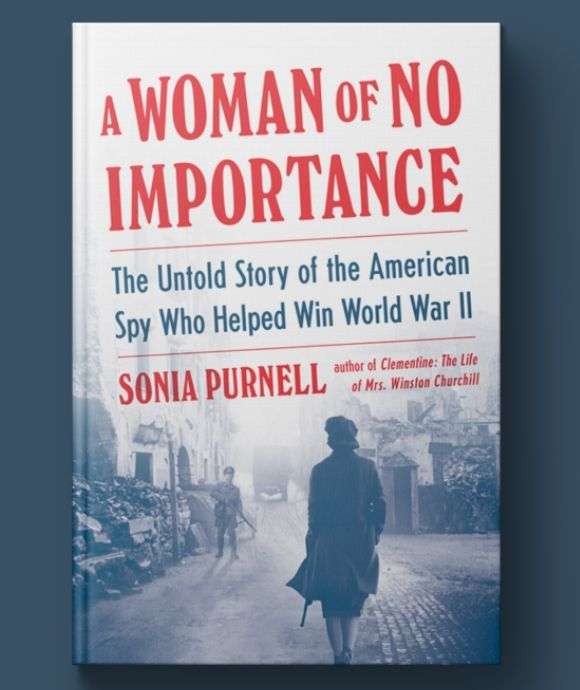 Own a Signed Copy
Shop the Museum Store for Sonia Purnell's "A Woman of No Importance: The Untold Story of the American Spy Who Helped Win World War II"
Purchase today!