Historian/Curator Thomas Lofton remembers Art Jackson, a Medal of Honor winner who recently passed away at age 92: 
Our nation recently lost a great hero of World War II. A veteran of the US Marine Corps during World War II, Arthur J. "Art" Jackson was a true patriot and a hard-charging American to the end. While he would probably not want me to refer to him as a hero, in my eyes he was one of the rare examples of men who meet the true definition of the word. If someone read Art's service information, they would understand that he was a rough and tough US Marine. However, I personally knew him as a humble and quiet man of strong character, who at his core exemplified American patriotism to the very end. 
I have always admired Art and will forever look up to him. Not only for his combat actions on Peleliu, which lead to his receiving the nation's highest award for valor, but also for his heroic actions at Cape Gloucester. It was there that the Marine Corps first learned of Art's character and abilities as a soldier. Facing a well-entrenched enemy at Hill 660, he rescued a fellow Marine who was shot five times by a Japanese machine gun, and carried him to safety. For this action, he received a Letter of Commendation from Major General William Rupertus, commander of his division during the fighting at Cape Gloucester. Remembering that campaign, Art said, "I don't have many pleasant memories of Cape Gloucester." To Art, the weather conditions and disease were enemies just as harsh as the Japanese who occupied the island.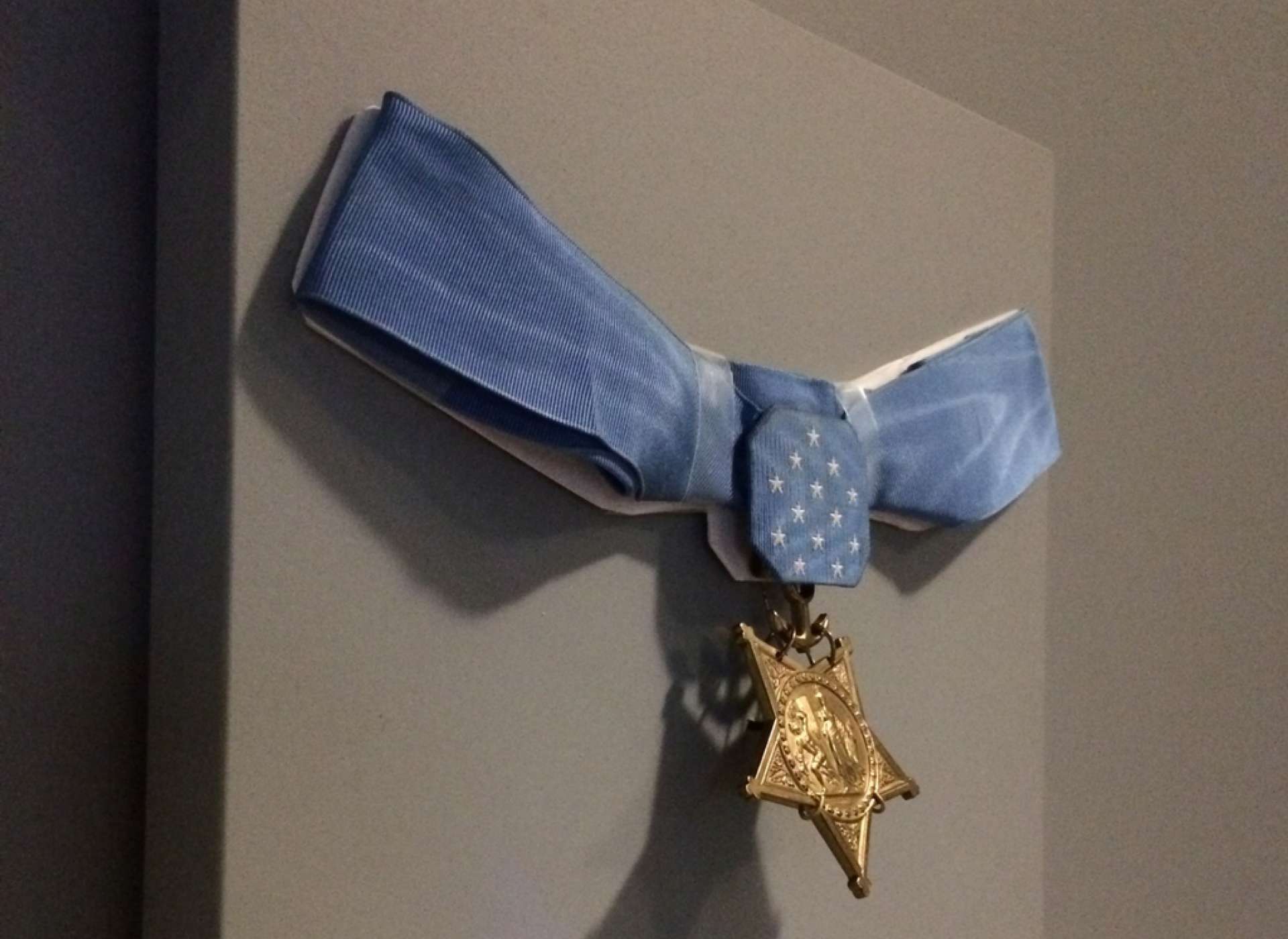 Art's next battle, Peleliu, is the action he is best known for. It was there on September 18, 1944, fighting on a well fortified peninsula of the island that he saved his fellow Marines from being slaughtered by Japanese gunfire. For his actions that day, Art received the Medal of Honor. His citation reads:
For conspicuous gallantry and intrepidity at the risk of his life above and beyond the call of duty while serving with the 3d Battalion, 7th Marines, 1st Marine Division, in action against enemy Japanese forces on the Island of Peleliu in the Palau group, 18 September 1944. Boldly taking the initiative when his platoon's left flank advance was held up by the fire of Japanese troops concealed in strongly fortified positions, Pfc. Jackson unhesitatingly proceeded forward of our lines and, courageously defying the heavy barrages, charged a large pillbox housing approximately 35 enemy soldiers. Pouring his automatic fire into the opening of the fixed installation to trap the occupying troops, he hurled white phosphorus grenades and explosive charges brought up by a fellow marine, demolishing the pillbox and killing all of the enemy. Advancing alone under the continuous fire from other hostile emplacements, he employed similar means to smash 2 smaller positions in the immediate vicinity. Determined to crush the entire pocket of resistance although harassed on all sides by the shattering blasts of Japanese weapons and covered only by small rifle parties, he stormed 1 gun position after another, dealing death and destruction to the savagely fighting enemy in his inexorable drive against the remaining defenses, and succeeded in wiping out a total of 12 pillboxes and 50 Japanese soldiers. Stouthearted and indomitable despite the terrific odds, Pfc. Jackson resolutely maintained control of the platoon's left flank movement throughout his valiant 1-man assault and, by his cool decision and relentless fighting spirit during a critical situation, contributed essentially to the complete annihilation of the enemy in the southern sector of the island. His gallant initiative and heroic conduct in the face of extreme peril reflect the highest credit upon Pfc. Jackson and the U.S. Naval Service.
Art was wounded on Peleliu, but it was not his last campaign. He continued to fight at Okinawa, where he was also wounded. He remained in the Marine Corps after World War II, returned to civilian life, and then entered the US Army Reserve where he remained through the Korean War. In 1959, Art rejoined the Marine Corps and served until he was discharged in 1962. He then rejoined the Army Reserves and served until the mid-1980s. 
Although Art is no longer with us, it is an honor to see his Medal of Honor proudly displayed in the Richard C. Adkerson and Freeport-McMoRan Foundation Road to Tokyo: Pacific Theater Galleries within the Museum's Campaigns of Courage: European and Pacific Theaters pavilion. Not only will his story continue at the Museum with the display of his artifacts, but also through his oral history, which can be viewed both in the Road to Tokyo exhibit and at ww2online.org. Every week, thousands of Americans learn about of the story of Art Jackson and his service to our country during World War II. A strong supporter of The National WWII Museum from its opening day, he will always be a fixture within our exhibits and within our hearts. 
Semper Fi, Art! I will always remember you.
Visit the Museum's Digital Collections to view Art Jackson's oral history.