Samuel Zemurray Stone Senior Historian
Rob Citino, PhD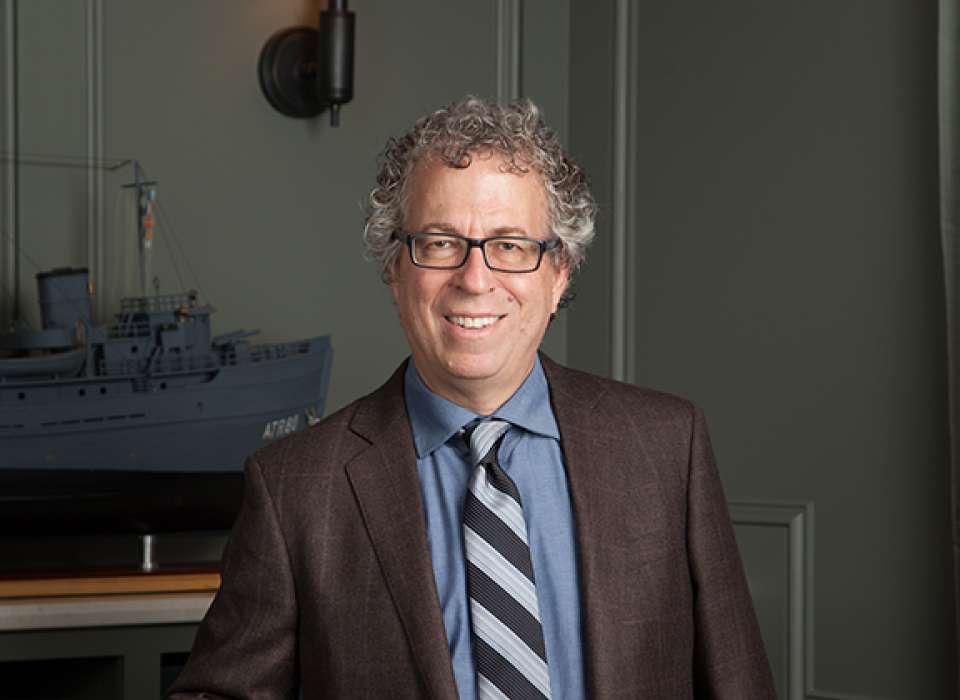 President and CEO Emeritus
Gordon H. "Nick" Mueller, PhD
Gordon H. "Nick Mueller, PhD, former historian and Vice Chancellor at the University of New Orleans, served as Founding President & CEO of The National WWII Museum.
Author of "Everything We Have" D-Day 6 . 6 . 44—the American story of the Normandy landings told through personal accounts, images, and artifacts from the collections of The National WWII Museum.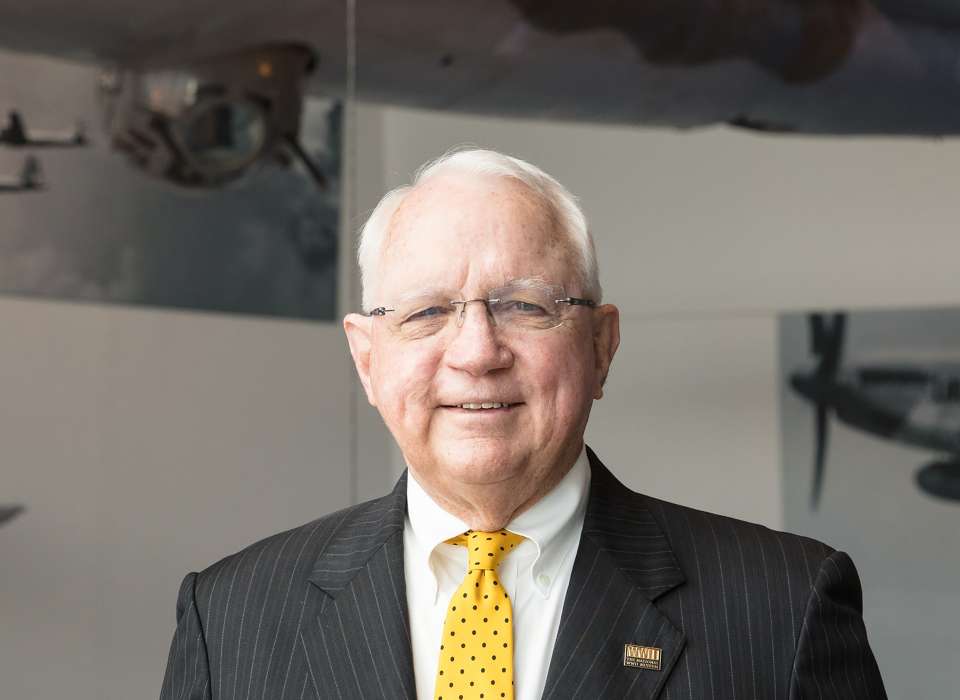 Full Biography
Gordon H. "Nick Mueller, PhD, former historian and Vice Chancellor at the University of New Orleans, served as Founding President & CEO of The National WWII Museum. During a distinguished career at UNO, Mueller made his mark as a popular teacher, Dean, and Vice Chancellor. He played a lead role in creating the Metropolitan College and building new extension and distance learning programs, the university Conference Center, Center Austria and the International Summer School in Innsbruck, Austria, and founded the UNO Research and Technology Park.
But Mueller's most daunting professional challenge arose one afternoon in 1990 over glasses of sherry in the backyard of his close friend and colleague Stephen Ambrose. A renowned military historian, Ambrose proposed that they collaborate in building a D-Day museum at UNO to preserve Ambrose's 600-plus oral histories and create exhibits to tell the stories of the American troops who stormed the beaches of Normandy on June 6, 1944. A New Orleans location for the museum was justified by a powerful wartime connection: Andrew Higgins, Chief Executive of Higgins Industries, built many thousands of landing craft and other boats for the Normandy assault and other Allied invasions, and was called "the man who won the war for us" by none other than Supreme Commander (and later President) Dwight Eisenhower. Since Ambrose and Mueller knew that Congress had no intention of building a museum in Washington, DC to preserve the epic story of America's achievements in World War II, both men embraced the idea of doing so in the Crescent City.
Ambrose believed his notoriety as an historian combined with Mueller's administrative prowess would make it possible to preserve the oral histories and tell the D-Day story in a modest museum on the lakefront, at a cost of roughly $4 million. Neither Ambrose nor Mueller had the faintest notion that this initial concept would one day mushroom into a sprawling museum on six acres in downtown New Orleans. Some 27 years after the birth of the museum-building idea, The National WWII Museum is ranked by TripAdvisor users as No. 2 among American museums and No. 2 among museums worldwide.
Mueller and Ambrose began by creating a nonprofit board of local business leaders. They secured a $4 million grant from Congress and began raising other monies for a Museum that soon escalated in cost to more than $15 million. The historians found the fund-raising difficult and their staff support was limited to a single secretary. They twice ran out of money, as Ambrose was forced to pay the lone employee himself, and within years many board members were giving up. By 1998, the museum project had managed to acquire an abandoned warehouse that once housed a brewery and limited additional state and federal funding, but little else. The project was on life support.
At that desperate moment, Ambrose joined then-UNO Chancellor Gregory O'Brien and James Livingston, a Medal of Honor recipient and Chairman and CEO of the D-Day Museum Board, in persuading Mueller to become the next Chairman and CEO and commit to getting the museum open by June 6, 2000. O'Brien promised Mueller relief from his teaching duties to free up time for work on the museum. He accepted the challenge with a personal commitment to raise $10 million, design the D-Day exhibits, finish the warehouse renovation and open The National D-Day Museum on schedule. Little did Mueller know that the next 19 years of his life would be consumed by the project as he led a revitalized board through the Grand Opening and then guided the Museum's transformation into an institution recognized as one of the world's top museums.
After the Museum's opening in 2000, motivated by national success, publicity, and Congressional urging, Mueller accepted an appointment as Founding President & CEO and worked with Ambrose to begin shaping an expanded vision for the Museum to portray all aspects of the American experience in World War II. Sadly, Ambrose passed away in 2002 just as execution of the Master Plan began. But Mueller pressed forward with a new national Board of Trustees to complete the plan and secure Congressional designation in 2004 as America's official museum for World War II, with an initial estimated construction cost of $225 million and a goal to finish by 2012. 
By 2017, the capital expansion goal increased to $400 million. In the 13 years following the capital campaign's launch, Mueller, his staff, and the Museum Board had to overcome—in addition to the death of Ambrose—a devastating blow to the area economy from Hurricane Katrina and the economic recession of 2008. Still, supported by Trustees and other champions from around the country, Mueller and his team raised more than $300 million. In late 2017 and early 2018, they will take part in groundbreaking events for The Higgins Hotel & Conference Center and the Hall of Democracy, with the Liberation Pavilion in final design. Together these represent the major remaining projects in the Museum's Master Plan, which is slated for completion by 2020. The campus now welcomes nearly 700,000 visitors each year and reaches over 200,000 teachers and students annually through its online education programs and national outreach.
Dr. Mueller's new role as President & CEO Emeritus will afford him time for research and writing a history of the Museum and on other WWII topics. He continues to lead overseas WWII tours and speaks widely on the war experience, the American Spirit, and nonprofit leadership. He will also provide advice and support to the Museum's top executives, working closely with the distinguished Presidential Counselors advisory group, and will assist learning initiatives led by the new Institute for the Study of War and Democracy. 
Mueller's exceptional contributions to the preservation and interpretation of WWII history and his special contributions to public awareness of the D-Day landings in Normandy have resulted in numerous awards, including the French government's Legion of Honor, which in May 2016 was bestowed on him and two national figures who have assisted the Museum since its founding, Tom Hanks and Tom Brokaw. Mueller has also been elected to the board of the National History Center in Washington, DC, the public advocacy subsidiary of the American Historical Association.
Full Biography
Jason Dawsey, PhD, is Research Historian at The Institute for the Study of War and Democracy, where he researches the service records of WWII veterans and writes their biographies for family members. A native of Columbia, Mississippi, Dawsey received his PhD in 2013 from the University of Chicago. He has taught at the University of Southern Mississippi and the University of Tennessee at Knoxville. Beyond his research on World War II, his interests include the history of the European Left, debates about the impact of technology on modern life, and the history of Holocaust consciousness. Dawsey co-edited (with Günter Bischof and Bernhard Fetz) The Life and Work of Günther Anders: Émigré, Iconoclast, Philosopher, Man of Letters and is the author of "After Hiroshima: Günther Anders and the History of Anti-Nuclear Critique," in Understanding the Imaginary War: Culture, Thought, and Nuclear Conflict, 1945-1990.
Research Historian
Dan Olmsted
Dan Olmsted started at the Museum in 2014 and, until his appointment to the Institute, traveled the country recording over 500 oral histories to add to the Museum's Digital Collections.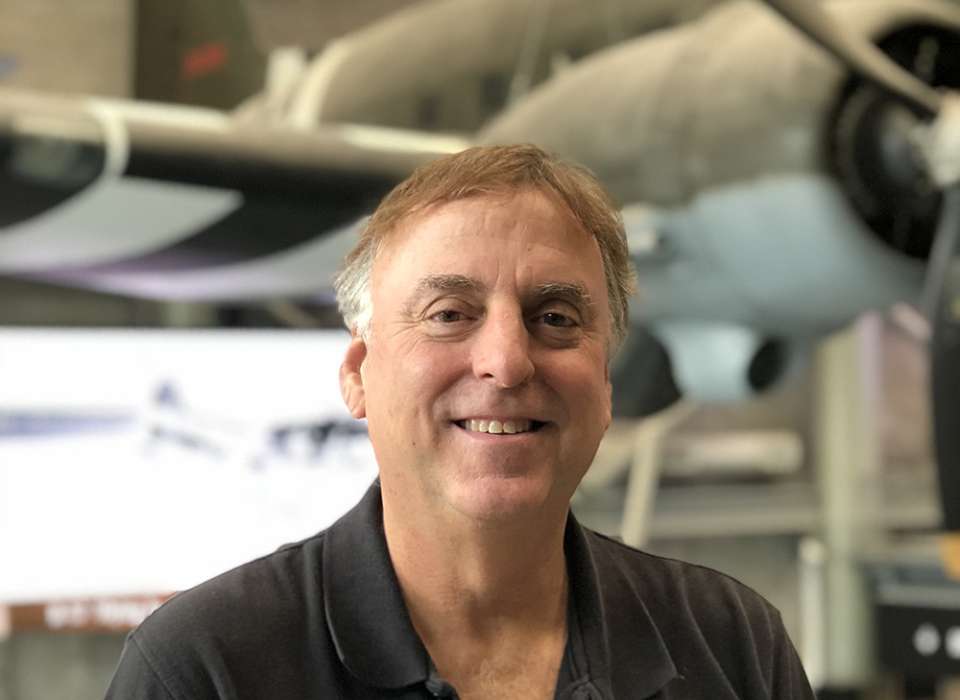 Full Biography
The son of a 20-year Air Force veteran, Dan spent his youth living on Air Force bases in the United States and Europe. This led him to develop a strong interest in history, particularly the Cold War and the Soviet Union. He attended Northwestern State University in Natchitoches, Louisiana, where he earned a bachelor's degree in American History. After working a few years in the corporate world, he returned to history, enrolling in the master's program at Southeastern Louisiana University in Hammond, Louisiana. At Southeastern, he earned a master's degree in European History with an emphasis on the Soviet Union. His master's thesis was titled "The Formative Years of the Bolsheviks 1903-1912."  
He worked at the University of New Orleans for 20 years, first as a Program Coordinator with Metropolitan College and later as Program Director. He was also given an appointment to instruct with the History Department. As an instructor at UNO, he taught courses in Western Civilization and American history.
Dan began working at The National WWII Museum in the spring of 2014. He initially was hired as a Historian/Curator. In this position he traveled throughout the United States, capturing the oral histories of WWII veterans. During his three and half years, he interviewed over 500 veterans.
He is currently a Research Historian with the Institute for the Study of War and Democracy.
Project Manager
Tanja B. Spitzer
Tanja B. Spitzer, a native of Germany who came to New Orleans 10 years ago to study at Tulane University, is an expert on transatlantic history and cultural diplomacy.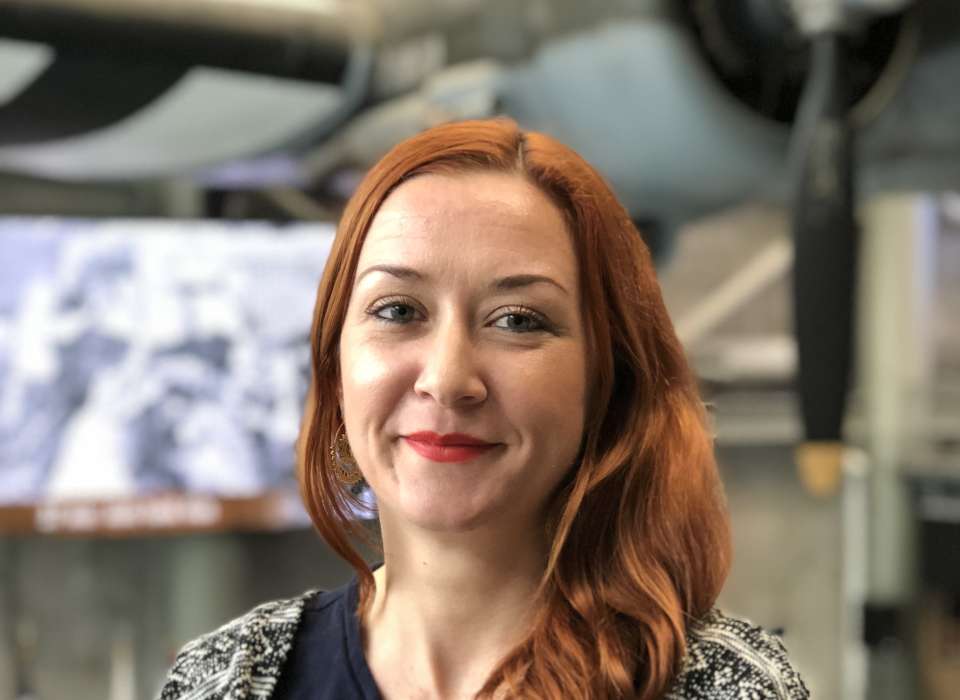 Full Biography
Tanja came to New Orleans from Germany 10 years ago to study at Tulane University. She holds an master's in North American Studies from the John F. Kennedy Institute at the Free University in Berlin, and a master's in Urban Studies from the University of New Orleans. Bauer has researched the impact of the American Forces Radio Network in Germany, and G.I. "deejays," after World War II in bringing music and images of American society and culture to a large German "shadow audience." In addition to examining the role of culture in New Orleans recovery from Katrina flooding, her previous work also includes intercultural exchange programming and cultural diplomacy with AFS, Berlin's Institute for Cultural Diplomacy and UNO's Innsbruck Program. Augmenting specific interests in transatlantic history and culture, she also managed a rock-and-roll radio station in Berlin while obtaining her first master's. Tanja recently joined the Museum to work as Project Coordinator for the Institute.
Director of Conferences & Symposia
Jeremy Collins
Jeremy Collins joined The National WWII Museum in 2001 as an intern, and now oversees the institution's public programming initiatives.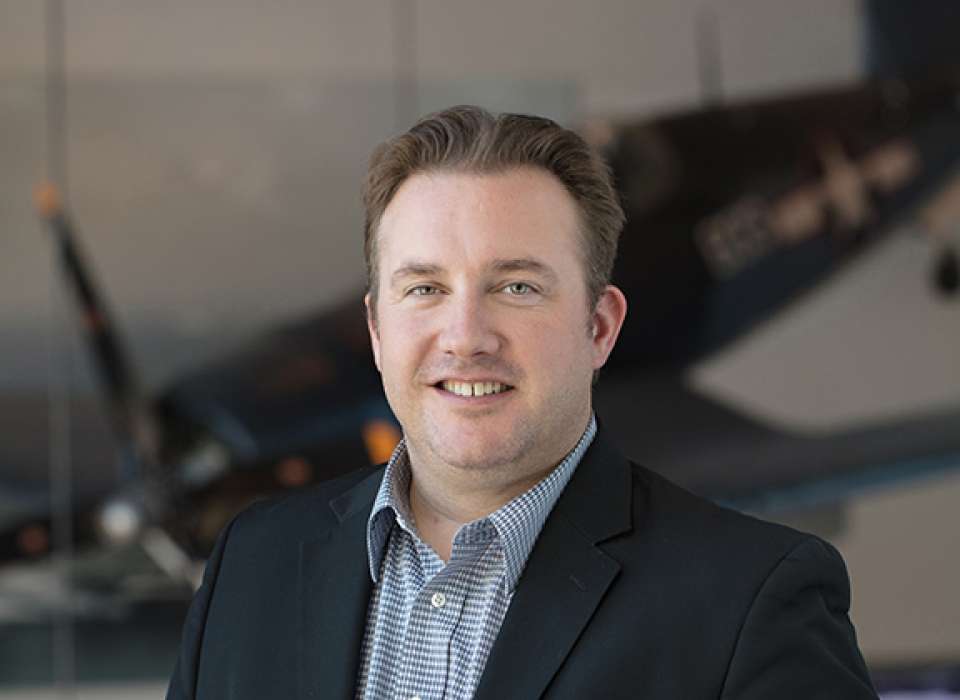 Full Biography
As a student pursuing his history degree at the University of Missouri, Jeremy joined The National WWII Museum in 2001 as an intern with the Collections & Exhibits Department. There, he immersed himself in the artifacts and stories that made up the Museum's collection. He was involved with many of the Museum's special exhibitions and co-curated the special exhibition When Baseball Went to War.  In 2008, he moved to the Travel & Conference Department, and was involved with most aspects of the travel program, including tour design, development, and content. This saw him scout, lead, or manage tours all over the world including the Philippines, the Mediterranean, England, and Northwest Europe. Jeremy also oversees the creation, planning, marketing, and execution of many of the Museum marquee public programs, including book launches, distinguished lectures, symposia, and the Museum's annual International Conference on World War II. As a member of The Institute for the Study of War and Democracy, Jeremy provides public programming of the highest caliber to the Museum's audience, both physical and digital.
President & CEO Emeritus Office Director
Coleman Warner
A member of the Museum's executive staff since 2010, Warner directs the office of President & CEO Emeritus Gordon H. "Nick" Mueller.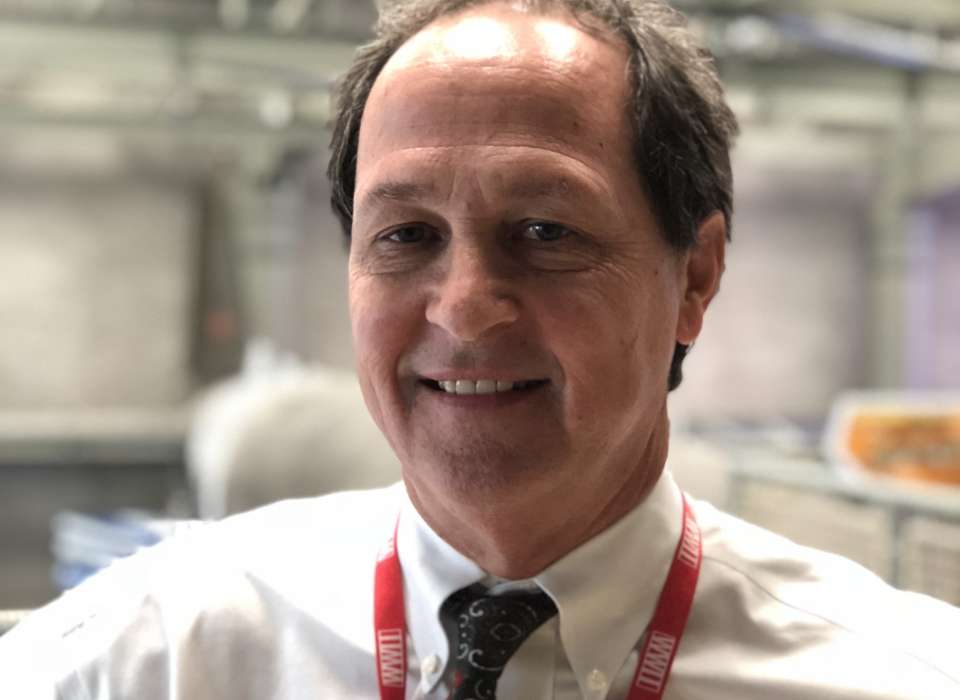 Full Biography
Coleman Warner, a member of the Museum's executive staff since 2010, directs the office of President & CEO Emeritus Gordon H. "Nick" Mueller. The office supports Mueller's continuing research, writing, speaking, and fundraising efforts, and helps to advance the agenda of the Institute. A former journalist, Warner previously served as Special Assistant for Internal and CEO Communications at the Museum. He has helped ensure messaging through various channels is consistent and reflective of strategic goals.
Warner spent more than two decades as a staff writer for The Times-Picayune in New Orleans, covering politics, neighborhoods, historic preservation, and higher education. During his last several years at the newspaper, he assumed City Desk editing responsibilities. He contributed to enterprise projects that delved into issues of race and education reform, served as lead reporter in covering the US Census, and published stories on historical subjects and archives, including WWII veterans and the development of this Museum. Warner served two stints as The Times-Picayune's bureau chief in New Orleans immediately after Hurricane Katrina. 
A native of Meridian, Mississippi, Warner graduated from San Diego State University with a bachelor's degree in journalism and earned a master's degree in history at the University of New Orleans. Before moving to New Orleans he worked for The Clarion-Ledger in Jackson, Mississippi, and as a Denver-based freelance writer. He interned for the Los Angeles Times and has published articles in New Orleans Magazine, Planning Magazine, Louisiana History and in the online journal South Writ Large.
Research Assistant, President and CEO Emeritus Office
Kali Martin
As a Research Assistant at the Museum, Kali Martin has worked on many projects including creating a PT-305 exhibit housed in the vessel's Lakeshore Landing boathouse and writing a guide to conducting research on individual participation in World War II.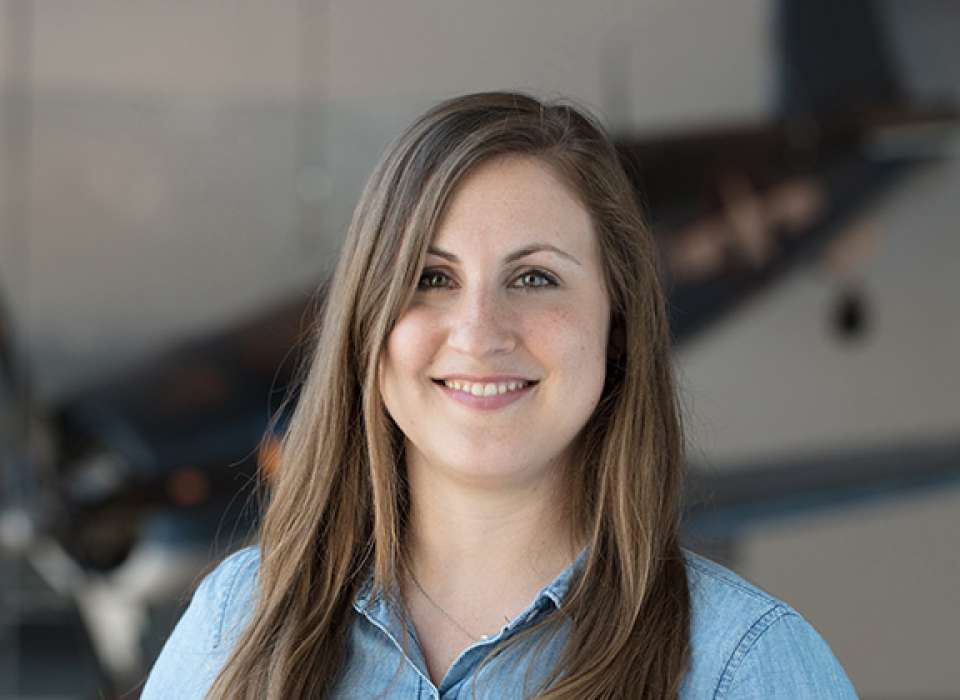 Full Biography
Kali Martin earned a bachelor's degree in international studies and German at the University of Miami and a master's in military and public history at the University of New Orleans. She began volunteering on the PT-305 restoration project as a graduate student and now serves as a Crewmember aboard the vessel. As a Research Assistant at the Museum, Kali has worked to create a PT-305 exhibit housed the vessel's Lakeshore Landing boathouse, written a guide to conducting research on individual participation in World War II, and participated in various projects in the President Emeritus Office and the Institute for the Study of War and Democracy.