Tour Overview
Immerse yourself in the collection of The National WWII Museum by experiencing seven days of thoughtful inquiry, group activities, and character building at Student Leadership Academy in New Orleans. Join other high school and college students from around the country for this extraordinary summer learning opportunity to study WWII history and leadership at one of the world's top-rated museums.
Student Leadership Academy Highlights
Each session is rooted in the Museum's collection utilizing oral histories, public exhibits, first-person live interviews with World War II and Iraqi Freedom veterans
Behind the scenes experience in the Collections Vault
Once in a lifetime ride on PT-305, America's only fully-restored combat veteran World War II Patrol Torpedo boat.
Students will hear from World War II guest scholars and leaders in the Museum field. No other student training in the country has such complete access to scholarly and industry leaders.
Field trips around New Orleans bring the 300+ year history of the city to life and offers an unmatched opportunity to learn from one of the most unique cities in the United States.
Students will construct their own personalized leadership guide throughout the week. Their guide book will become a vital tool for future leadership roles in their school and community.
In coordination with Student Leadership Academy, students have the option to earn college credit through the online course Topics in WWII History, a course that examines common themes and decisions made during World War II. Through readings, artifact investigations at The National WWII Museum, and online discussion forums, students analyze the major elements of World War II with an emphasis on strategic and moral dilemmas.
Students can enroll in an online course through Nicholls State University in Thibodaux, Louisiana, that will be instructed by a history professor and moderated by Museum staff. Assignments will include discussions and papers on assigned readings and a travel portfolio. Assignments will be graded, and students who pass the course will earn three credit hours.
Tour Inclusions 
Male and female chaperones
Pre-tour communication with Museum Education staff member
Pre-tour readings and books
Roundtrip airport transfers (when arriving and departingon scheduled group tour dates)
On-campus accommodations at the all-new Higgins Hotel and Conference Center
Behind-the-scenes access at The National WWII Museum
Exclusive dinner with a WWII historian or author
Entrance fees to all sites, museums, and historic attractions in itinerary 
Video oral history presentations from the Museum collection
Motor coach transportation to off-site field trips
Gratuities to guides, drivers, porters, and servers
Six breakfasts, five lunches, and six dinners (all meals during the program)
Day 1 - Eisenhower's Own Words
Arrival in New Orleans
Students arrive into Louis Armstrong International Airport or are dropped off at the Higgins Hotel and Conference Center on the campus of The National WWII Museum.  This evening, the students are introduced to Eisenhower's five leadership traits - Selfless Dedication, Courage and Conviction, Fortitude, Thorough Homework, Power of Persuasion - during a team building session followed by a group dinner.
Accommodations: Higgins Hotel and Conference Center (D)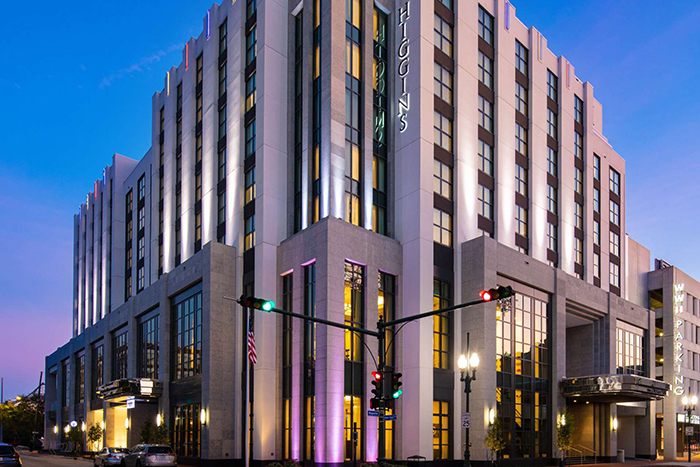 Day 2 - Selfless Dedication
Each instructional day begins with an activity called What Would You Do? that will help frame Eisenhower's five leadership traits within the larger World War II story. Today, students are introduced to five leadership qualities that support the Selfless Dedication trait: Service Leadership, Humility, Commitment, Mission and Purpose, and Those we Lead /Those we Serve.  Students will focus on leaders as servants and team builders. Also, students will have the opportunity to  interact with a local World War II veteran. The closing speaker of the day is the Museum's Vice President of Education. Using his own experience as a Colonel in the United States Army, Col Peter Crean discusses the importance of Selfless Dedication and the five leadership qualities that create the foundation of Selfless Dedication.
Accommodations: Higgins Hotel and Conference Center (B, L, D)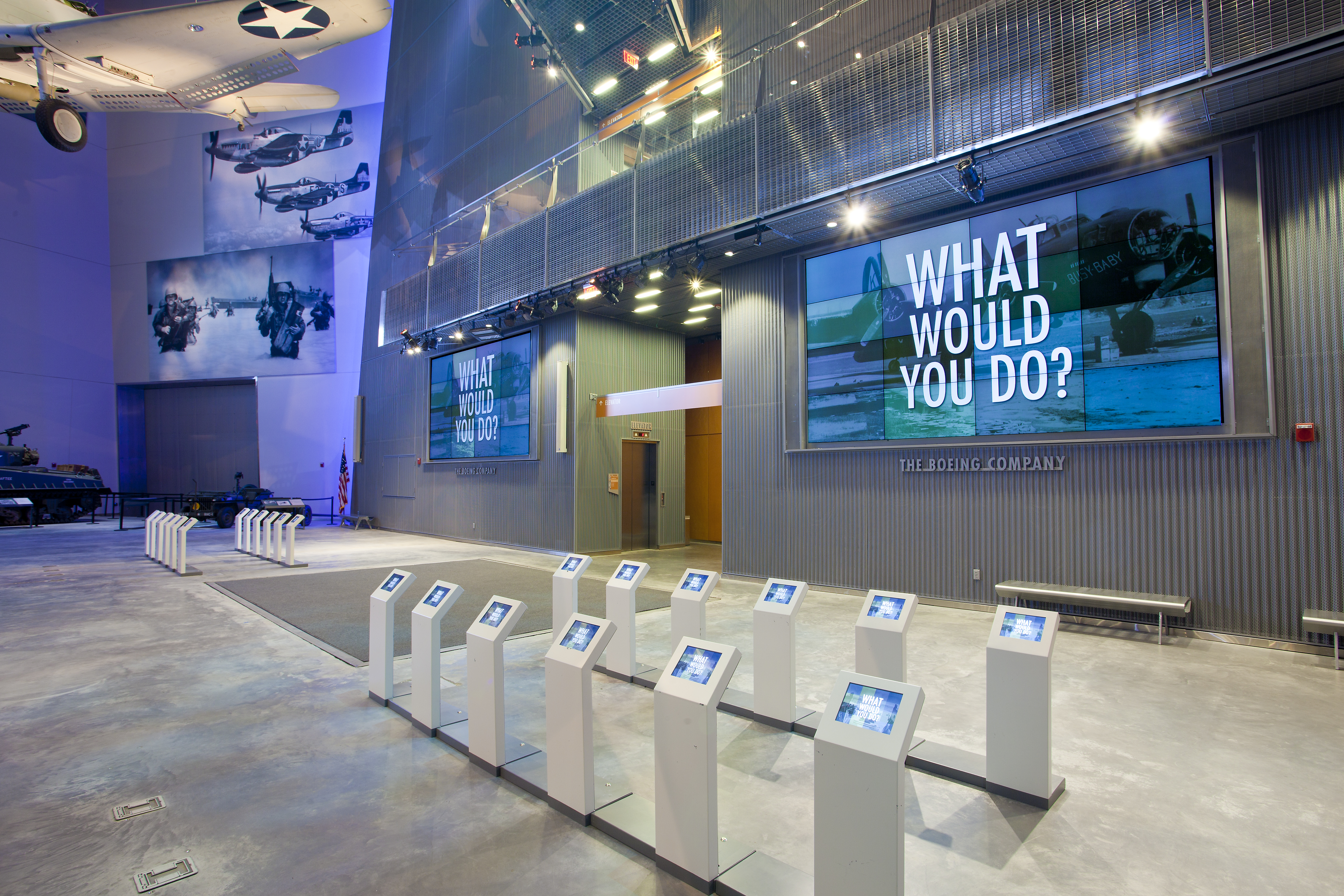 Day 3 - Courage and Conviction
Today, a leading scholar from Nicholls State University will join the group to a visit of the Chalmette Battlefield and National Cemetery and Jackson's Barracks, Headquarters of the Louisiana National Guard. While on the field trip, students explore the traits of Decisiveness, Conquer Fear, Always on the Job, and Live by Example. They will identify those traits during their exploration of the Chalmette Museum and Jackson's Barracks museum. In the National Cemetery students will identify one soldier among the headstones who they wish to learn more about. Student research on a soldier from the past explores the ideas of sacrifice and reinforces concepts of mission and purpose. The closing speaker of the day is Dr. Ed Lengel, Senior Director of Programming, who will sit down with a visiting scholar and explore the traits of Compromise and Management during World War II.
Accommodations: Higgins Hotel and Conference Center (B, L, D)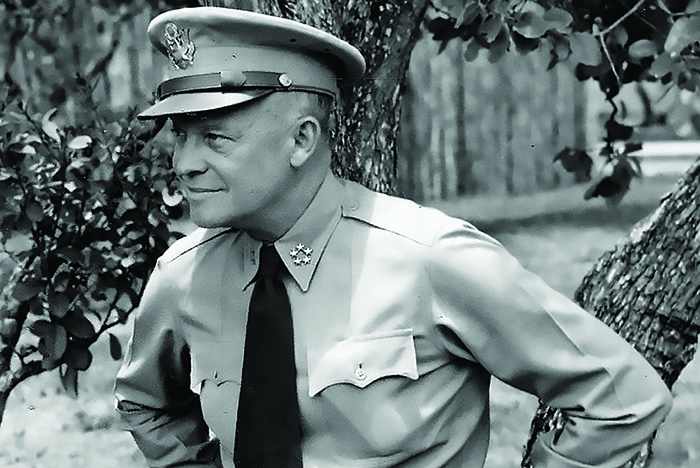 Day 4 - Fortitude of Spirit
Step into the Collections Vault with the curators of The National WWII Museum to view artifacts that are not currently on display to the public. Explore ethics and values during a presentation from guest speakers and learn more about Japanese American internment during the war.  Learn more on trust by playing a custom game developed specifically for the Student Leadership Academy. This evening, Associate Vice President Gemma Birnbaum will join students for dinner and speak about teamwork, building a team, and how Together, Everyone Achieves More.
Accommodations: Higgins Hotel and Conference Center (B, L, D)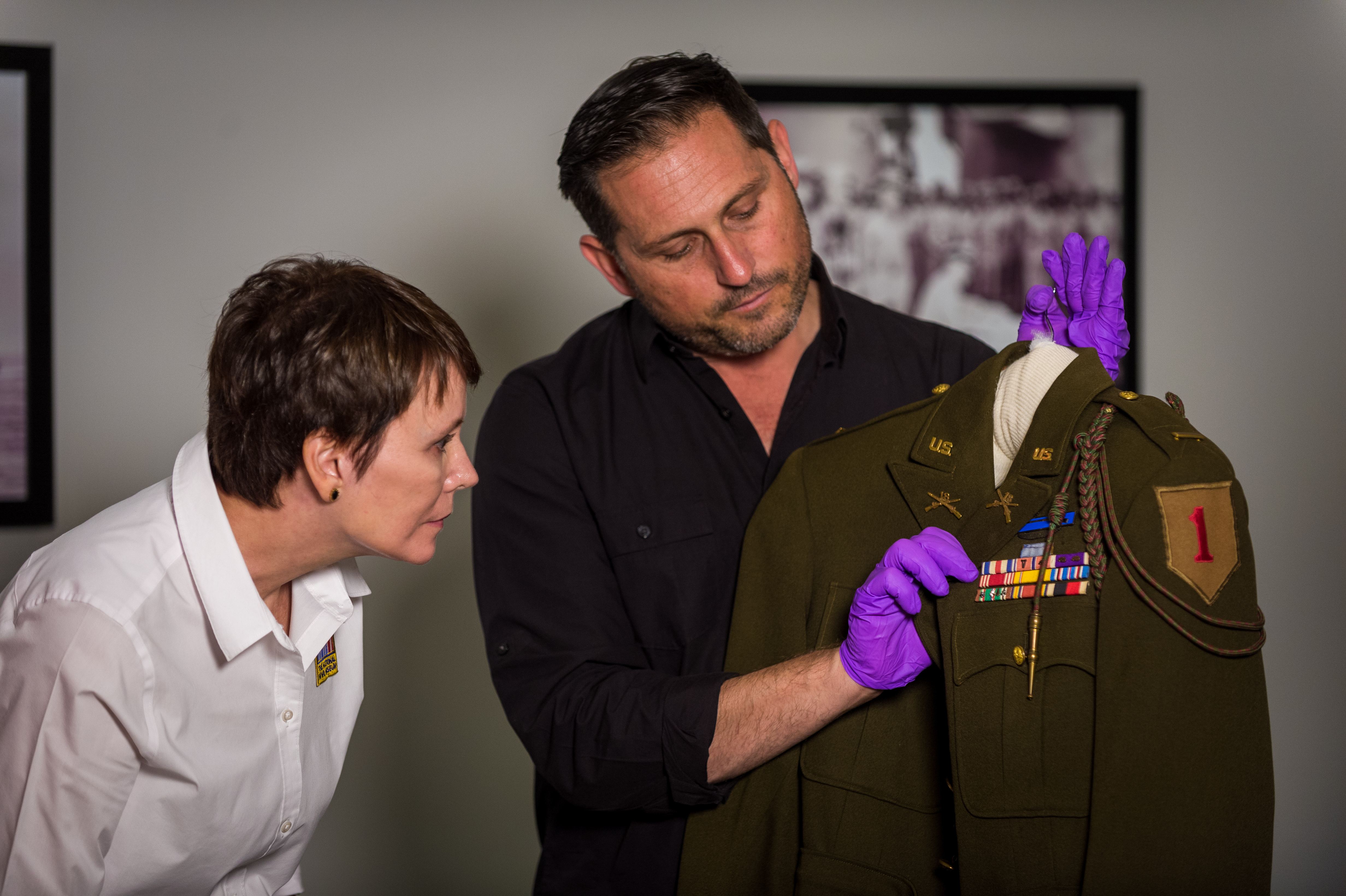 Day 5 - Thorough Homework
This morning,students are immersed in the Road to Berlin exhibit, and explore the Normandy D-Day exhibits. After lunch, students will meet veterans of Iraqi Freedom and discuss how situational leadership is applied in real-life/modern war experiences. The scholar from Nicholls State University rejoins the group to present on effective communication. The day ends with the students presenting their research on the soldier they selected from the Chalmette National Battlefield.
Accommodations: Higgins Hotel and Conference Center (B, L, D)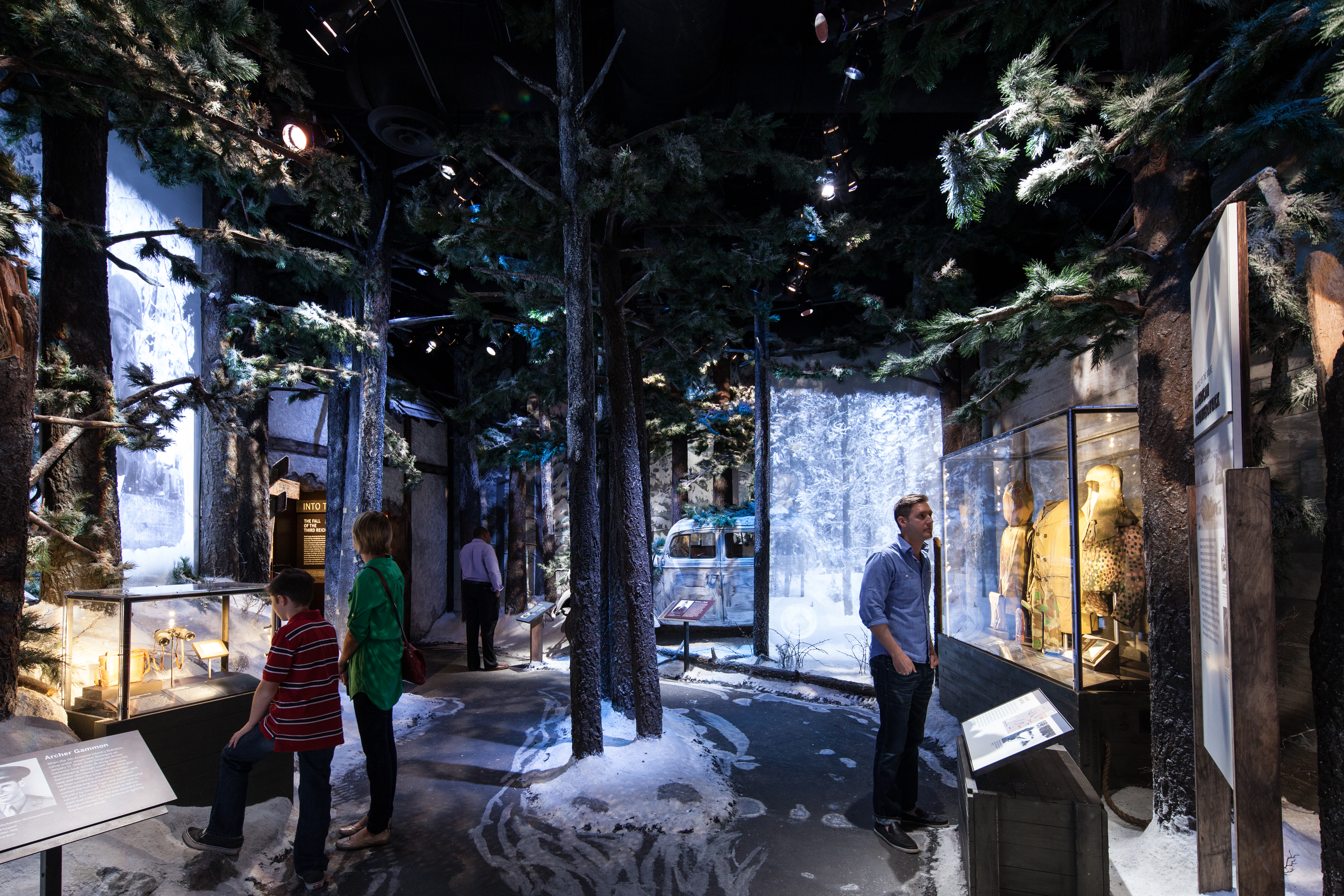 Day 6 - Power of Persuasion
The morning activities are center around translating core values into action.  After lunch, students embark on a tour of the French Quarter, New Orleans's oldest and most vibrant neighborhood.
Accommodations: Higgins Hotel and Conference Center (B, L, D)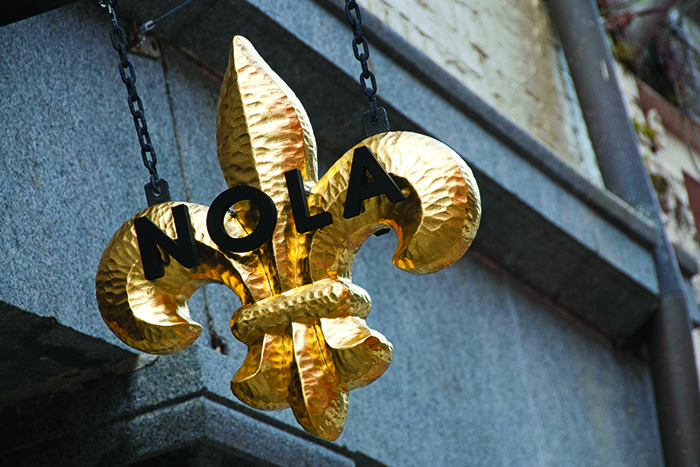 Day 7 - PT-305 & Departure
Students begin the day on Lake Pontchartrain aboard PT-305, the world's only fully restored, combat-veteran PT boat. After a historic ride, the group transfers to the airport for afternoon flights home.

Experience History
Not only will students have the unique opportunity to study WWII history at one of the world's top-rated museums, they will also venture out to historic sites in the community—including the Chalmette National Battlefield and the French Quarter—and meet some of the men and women who experienced WWII firsthand.

Objectives & Academic Benefits
Explore the strategies and decisions that led to Allied victory in Europe and the Pacific
Identify and make connections to leadership traits integral to Allied victory in World War II that are relevant to college and career paths
Learn and develop leadership skills
Develop research skills through both primary and secondary source research
Write clear and concise content for a specific audience of peers and museum professionals
Improve presentation and debate skills by presenting to both their peers and museum professionals
Identify the major theaters of World War II (Europe, Pacific, Home Front)
Learn through the personal stories of those who were there
PT-305
Embark on the ride of a lifetime aboard PT-305, the world's only fully restored, combat veteran patrol torpedo boat. Housed at Lakeshore Landing on Lake Pontchartrain, one of the Navy's fastest and most maneuverable boats takes students on a memorable excursion on the lake.
Built in New Orleans by Higgins Industries, the patrol-torpedo (PT) boat PT-305 was a critical asset for the US Navy during World War II, serving in European waters from 1944 to the end of the war. Heavily armed, equipped with advanced technology, uniquely maneuverable, often ingeniously modified, and reliant on cooperation and teamwork, PT boats were a perfect naval expression of the American spirit at war. With small crews within collaborative 12-ship squadrons, they were also the home to a colorful collection of Navy sailors and a dramatic backdrop for moving personal stories of war, including the trials of cramped quarters, the terrifying thrill of combat, and humorous tales of shore-leave escapades.
Following her wartime service, PT-305 served as a New York tour boat, a fishing charter, and an oyster boat, undergoing modifications along the way: new, less-costly engines; several new paint jobs; and a dramatic reduction in length. When she was acquired by The National WWII Museum, PT-305 was in dry dock in Galveston, Texas, and in serious disrepair. In April 2007, accompanied by Museum curators, PT-305 found her way back to New Orleans, where The National WWII Museum became her home on land until she was restored to her former glory and re-started her life on Lake Pontchartrain in March 2017.

Jackson Barracks
The headquarters of the Louisiana National Guard, Jackson Barracks was authorized by President Andrew Jackson in 1832. Known originally as New Orleans Barracks, its location downriver from the city of New Orleans and its proximity to the forts protecting the city was strategic. Jackson's memories of the War of 1812—and the Battle of New Orleans, in particular—led to the realization that many of the country's coastal cities lacked adequate protection from an attack by sea.
In 1848, Jackson Barracks was receiving wounded soldiers from the Mexican-American War, and a federal hospital was added onsite in 1849. During the Civil War, Confederate forces controlled the barracks for less than one year after Louisiana's secession in 1861. After the war, the site was officially named Jackson Barracks.
Jackson Barracks served as a staging ground and port of embarkation during World War I and World War II. Between the wars, the barracks was granted to the Louisiana National Guard. It was brought under federal control again during World War II, before reverting back to state control after the war.
In 2005, Jackson Barracks was nearly destroyed by up to 20 feet of water released by the levee breeches during Hurricane Katrina. The Jackson Barracks Military Museum's collection suffered, but the archivists and curators have worked diligently to restore documents, photographs, and artifacts central to Louisiana's military history.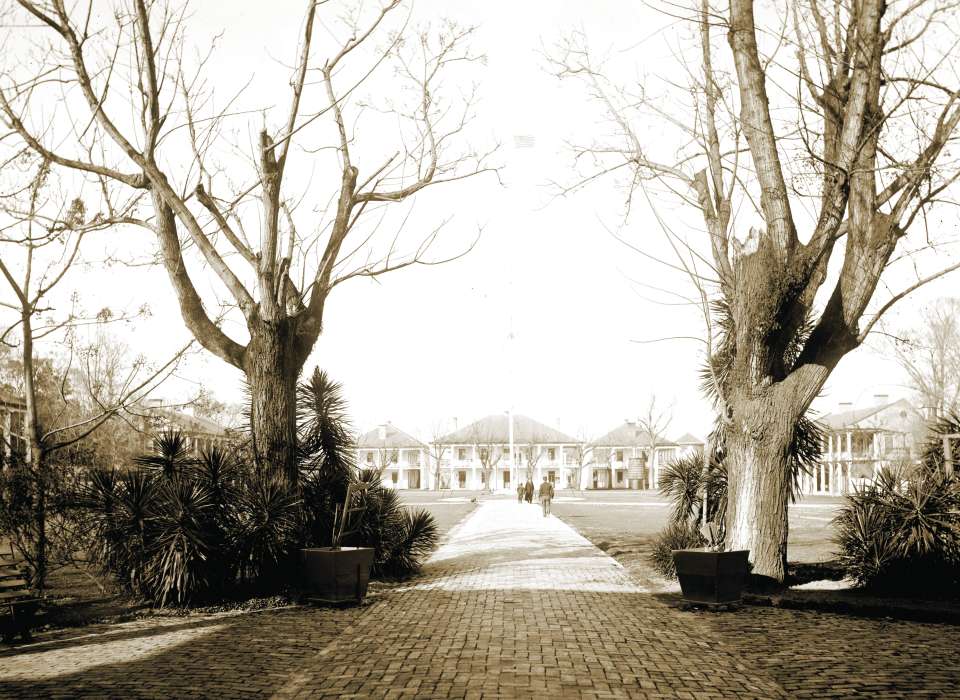 Student Programs Specialist
Adam Foreman
Adam Foreman serves The National WWII Museum as the Student Programs Specialist, utilizing over 10 years of museum educational experience. Adam received his master's degree in public history from the University of Louisiana at Lafayette and participated in the Public History Institute at Yale University. He has worked with The National Trust for Historic Preservation and The Abraham Lincoln National Heritage Area, and served as Director of Melrose Plantation. Adam started working at the Museum in 2015, first managing public programs, and he now coordinates the National History Day contests in Louisiana, leads both Normandy Academy and Student Leadership Academy, and manages Get in the Scrap!, the Museum's national service learning project.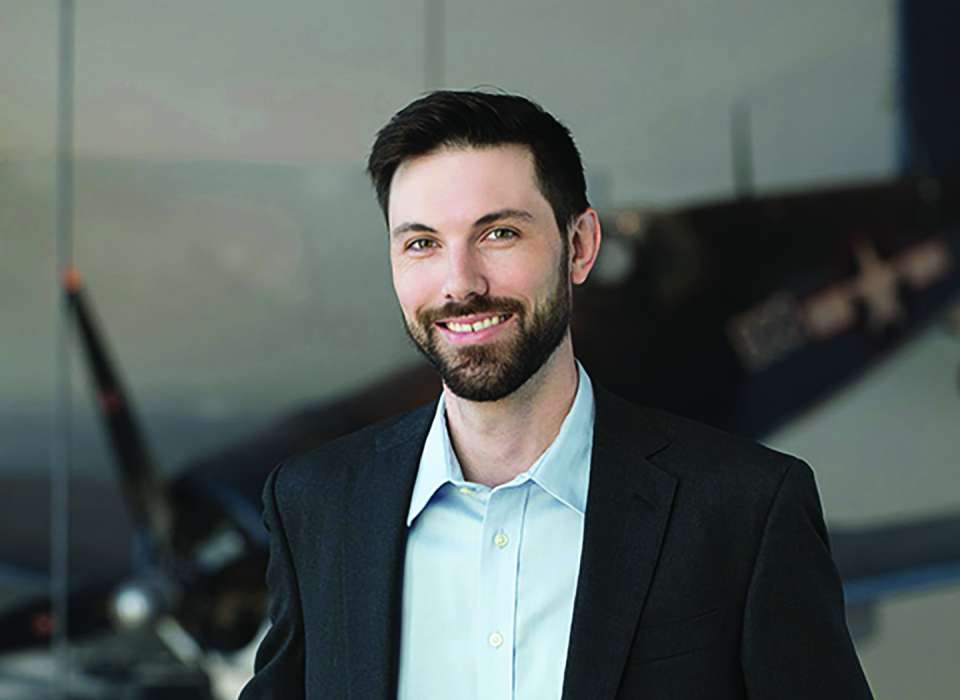 Student Leadership Academy: $975* ($790* without accommodations)