Throughout the years, the Museum has put together numerous travel programs across the world. One of our more popular programs follows the path of the men of the 506th Parachute Infantry Regiment, 2nd Battalion's Easy Company. The exploits of these men were first brought to light in Stephen Ambrose's book Band of Brothers, and later by the HBO miniseries of the same name. The tour starts in the United Kingdom and traces the company's path across Europe before ending in Austria at the famed Eagle's Nest. 
I've been fortunate to join this tour numerous times with the Museum, but it never loses its impact on me or, more importantly, the guests. It is one thing to read about Omaha Beach in Normandy or the Waal River crossing in Holland, but to actually stand there and see what those men were up against is incredibly powerful. It amazes me anyone got off that beach or crossed that river.
Tour guests come for many different reasons. Some had relatives or friends in the war, some are WWII enthusiasts, and others are there because it seems like a first-class tour to see a good portion of Europe. No matter the reason, it is impossible to go to all these places and not be profoundly impacted. The annoyance of being out of milk for your coffee or having a day full of meetings seems petty when you see what these men and women faced on a daily basis fighting across Europe. 
However, you don't realize the full cost of Allied victory in Europe until you see the cemeteries. Row after row of white crosses and Stars of David, perfectly aligned in eternal formation, are powerful reminders to what it took to rid the world of Nazi tyranny. For many people, myself included, the cemeteries put the entire trip into perspective—and how important it is to never forget the sacrifices made over 70 years ago to ensure our freedoms today. 
To anyone who even has a passing interest in Easy Company or World War II, take this tour. See these places firsthand, and never forget what happened there.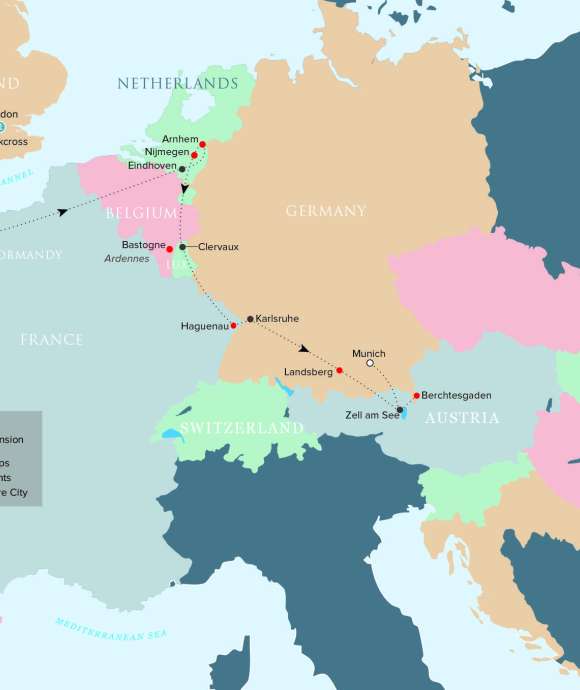 Easy Company: England to the Eagle's Nest
Join staff from America's official WWII museum and notable historians for the real-life epic journey across Europe. This exclusive travel opportunity includes tour stops and special guests featured nowhere else. Book early and save!
Find Out More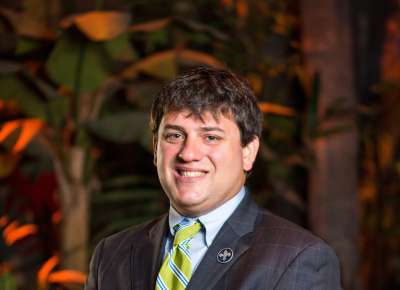 Contributor
A New Orleans native, James Linn first became involved with the institution then known as The National D-Day Museum in 2001 as an eighth-grade volunteer on weekends and during the summer. Linn joined The National WWII Museum staff in 2014 and served as a Curator until 2020.
Learn More