We realize you can't come to visit us at the moment, so we're bringing The National WWII Museum experience to you in a way we've never done before.
Over the past two weeks, we've heard from many of you--teachers, students, parents, visitors, veterans, families of WWII veterans, history buffs--and we realize that even though our campus is closed, our work is more important than ever.
Our team of curators manages the Museum's collection and galleries, which are filled with the inspiring stories of courage, service, and community togetherness that we're all looking for as we face the current COVID-19 crisis. Our WWII Media and Education Center is staffed with distance learning experts and educators who are ready to assist teachers and students adjust to their new online learning environment and provide helpful resources like curriculum guides, hands-on activities, and electronic field trips. Additionally, our scholars in the Institute for the Study of War and Democracy have the historical insights to put today's challenges into perspective and help us understand how our country came together to face difficult circumstances during World War II. Fortunately, the Museum is also close friends with many leading WWII historians, scholars, and authors who have agreed to join us from time to time to share their expertise with our online audiences.
Expanding our digital reach to engage broader audiences across the country, many of whom are unable to visit the Museum under normal circumstances, has long been one of our goals and is a key component of our plans for the Museum's future. But given the current impacts of the coronavirus pandemic and the importance of sharing our mission during this crisis, we have accelerated our efforts and look forward to bringing you a new and expanded digital Museum experience, starting on Monday.
Here's what you can expect:
Daily oral history video spotlights from our collection of over 10,000 personal accounts
Weekly video compilations featuring the best of the Museum's past lectures and conference sessions
Daily Facebook live events including engaging insights from the Museum's Curators about our world-class collections and exhibits on Mondays and Tuesdays, historical perspectives from the Institute for the Study of War and Democracy on Wednesdays, and K-12 student and teacher programming with the WWII Media and Education Center on Thursdays and Fridays
Articles and videos reflecting on the 75th anniversary of the end of World War II, including regular features on WWII Medal of Honor recipients and a new Liberators video series exploring the experience of American soldiers who liberated concentration camps
Distance learning resources for teachers posted daily on the Museum's K-12 Facebook Group
Regular showcase of artifacts, photography, and other items from the Museum's collection
Facebook live Meet the Author events
World War II in popular culture features including WWII-inspired musical playlists, baking recipes from 1940s rationing cookbooks, and WWII reading lists
Coming Soon: Stay tuned for more details on next month's launch of the Museum's Virtual Book Club, our new "To the Best of My Ability" podcast series on President Harry Truman starting May 8, and other new initiatives
We also want you to be able to easily navigate our new offerings so you can read and watch the content of most interest to you. So starting on Monday, you'll receive a daily email update outlining all of our latest online content plus details on our live webinar of the day—all in one spot.
We hope you and your family are staying well during this global health crisis, and we look forward to welcoming you back to our campus in New Orleans as soon as it is safe to do so. But in the meantime, we look forward to engaging with you online in the months ahead as we remember the everyday men and women who did their part to help secure victory in World War II — and reflect upon how we can honor their legacy as we get through America's current crisis together.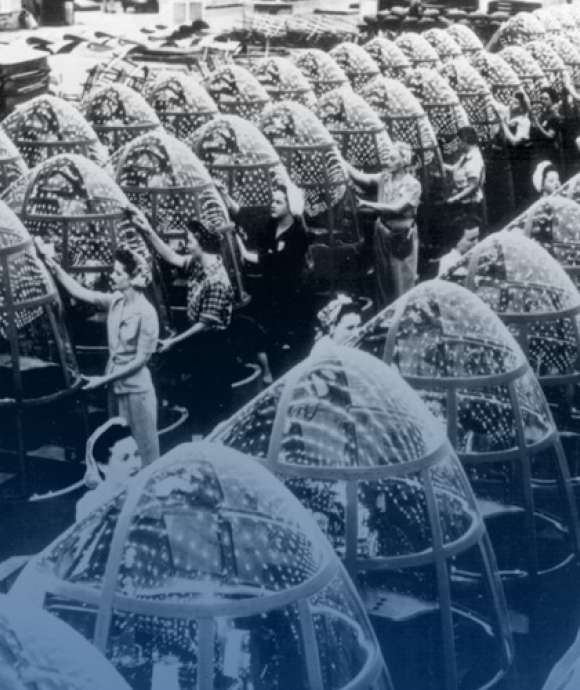 Sign Up for Our Newsletter
Join our email list to receive regular updates on programs, events and exhibits at The National WWII Museum.
Sign Up