The Battle of Kasserine Pass was the first time the US Army faced a mechanized, combined-arms German assault, notes Museum Senior Historian Robert Citino in Museum materials previewing the February 24 Symposium, for which Citino will serve as leadoff speaker.
"Most analysts then and since have described the battle as a near-disaster for the untried Americans, pitting an ill-prepared army against a well-oiled war machine," he continues. "And in truth, Kasserine revealed grave weaknesses of command, control, and training within the young US Army.
"Nevertheless, Kasserine Pass was also a learning opportunity, an inculcator of lessons learned, and a showcase of the Army's ability to implement new policies and procedures and to replace unfit commanders with better ones, all aspects of the battle that are often overlooked." 
The 75th Anniversary of the Battle of Kasserine Pass: Learning the Hard Lessons of War Symposium will examine the prelude to the battle itself, take a look at the key lessons learned there, and conclude with a roundtable discussion featuring all of the day's speakers.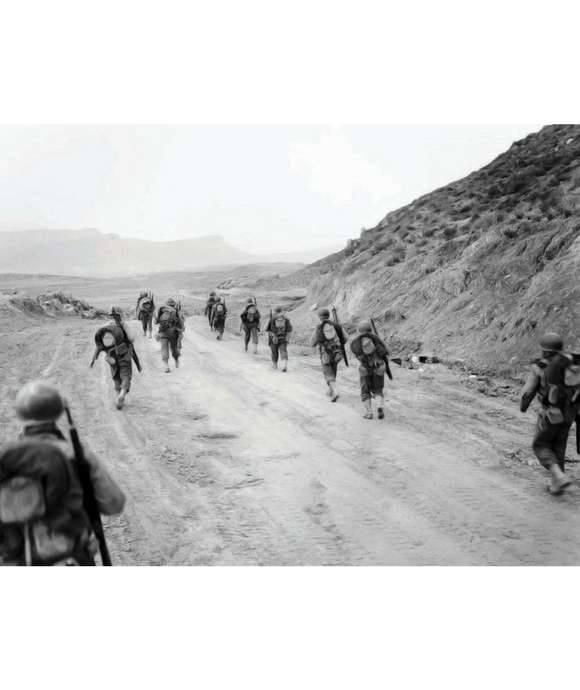 Kasserine Pass Symposium
The 75th Anniversary of The Battle of Kasserine Pass Symposium, taking place February 24 at the Museum, will look at the key lessons of the battle and explain ways in which the setback in Tunisia produced a hardened US Army that would march on to victory.
LEARN MORE
Symposium attendees have multiple assets at their disposal to prepare for the conversation:
Two essays by Keith Huxen, PhD, Senior Director of Research and History in the Museum's Institute for the Study of War and Democracy, revisit the US Invasion of North Africa and the Kasserine Pass battle itself.
"While Kasserine Pass was not an American victory, it did hold deep significance for the future," writes Huxen in the second essay (which like the first was originally published in V-Mail, the Museum's quarterly newsletter for Members. "The Americans seriously contemplated where their efforts had failed and boldly initiated changes to improve their battlefield performance. Emphasis on air superiority, proper cover in the desert landscape, and positioning of units so that they could effectively work together and cover each other in a unified manner was stressed."
Shop the Museum Store for books by Symposium speakers Rob Citino, Colonel Steven T. Barry, Phd, Leo Barron, and Christopher M. Rein, PhD. 
Visit the Desert War -- North Africa gallery of the Road to Berlin exhibit on our campus.  
Below are two videos that also set the stage for the Symposium. One is an excerpt from Dominic Martello's Museum oral history. The other is an archived presentation by author Rick Atkinson from the 2012 International Conference on World War II. 
Watch Martello's complete oral history here. Other assets addressing the Battle of Kasserine Pass in the Museum's Digital Collections include oral histories by John "Jack" Vessey, Monty Biotnott, Harley Reynolds, and Edward LaPorta.