One of the most striking features visitors experience as they enter The National WWII Museum is a two-story animated world map that tracks the major events of World War II from 1937 to 1945. Standing 49 feet high and 28 feet wide above Louisiana Memorial Pavilion, the map sets the stage for the Museum's narrative journey by offering a dynamic overview of Axis expansion and then Allied triumph. 
Just beneath that memorable display, leadership for the Museum and Pan-American Life Insurance Group gathered on May 15, 2018, to celebrate Pan-American's $1 million donation to sponsor the map as well as provide generous support of the Museum's Virtual Field Trip "Los Veteranos: Latinos in World War II."
More than 6,000 students across the country have already participated in the Virtual Field Trip, an interactive distance-learning program exploring the WWII experiences of Latino servicemembers and Home Front workers, as well as their postwar fight for equality in the United States. Pan-American's gift will help provide free program access to students across the nation during National Hispanic Heritage Month (September 15 to October 15), and will fund closed-captioning for those whose first language is Spanish as well as those who are hearing impaired.
Speakers at the dedication included José S. Suquet, Pan-American Life's Chairman of the Board, President & CEO; Gemma Birnbaum, Director of the Museum's WWII Media and Education Center; and Stephen J. Watson, President & CEO of The National WWII Museum. A reception preceded the dedication, a dinner followed. 
"This $1 million gift will help us expand our educational outreach and share the important story of World War II with millions of visitors for years to come," said Watson before he and Suquet cut a ceremonial ribbon to conclude the dedication. "We're proud to have Pan-American Life Insurance support our work to tell the many diverse stories of the American experience in World War II."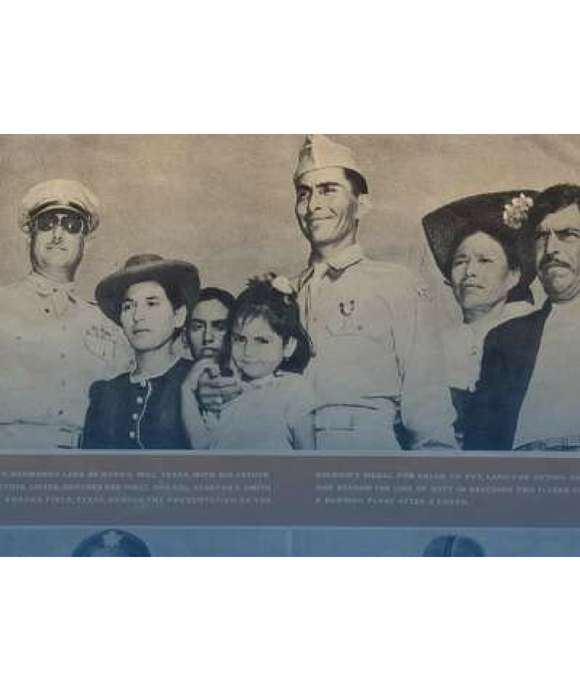 Virtual Field Trips
The National WWII Museum offers interactive, fast-paced Virtual Field Trips that are videoconferenced live into classrooms across the country.
Learn more!