Meredith Hindley, author of Destination Casablanca:  Exile, Espionage, and the Battle for North Africa in World War II, introduced a 75th anniversary screening of the 1942 Warner Bros. classic Casablanca in Solomon Victory Theater on January 10, 2018. Her post-screening presentation and audience Q&A was streamed via FacebookLIVE. 
In her introductory remarks, Hindley said the film (shot in Burbank, California) was completed in the summer of 1942 and was due for release in the spring of 1943, but presented Warner Bros. with "a marketing problem," she said. "Most Americans didn't know where Casablanca was." 
But then came Operation Torch. 
"All of a sudden, Casablanca was in newspapers and radio reports," Hindley said. "Warner Bros. could not believe their luck." 
A rush public premiere was organized for November 1942, and the film was screened in the White House for President Franklin Delano Roosevelt on New Year's Eve. Nine days later, FDR would depart for the Casablanca Conference – which eventually generated more headlines. 
As Americans across the country visited theaters in January 1943 to see the new Humphrey Bogart film, events of World War II ensured that the Warner Bros. marketing problem was solved. "They knew where Casablanca was," Hindley said. 
Watch the below video for Hindley's post-screening exploration of the factual accuracy of Casablanca as compared with the reality of life in Casablanca during the war. 
Shop for a signed copy of Hindley's book at the Museum Store.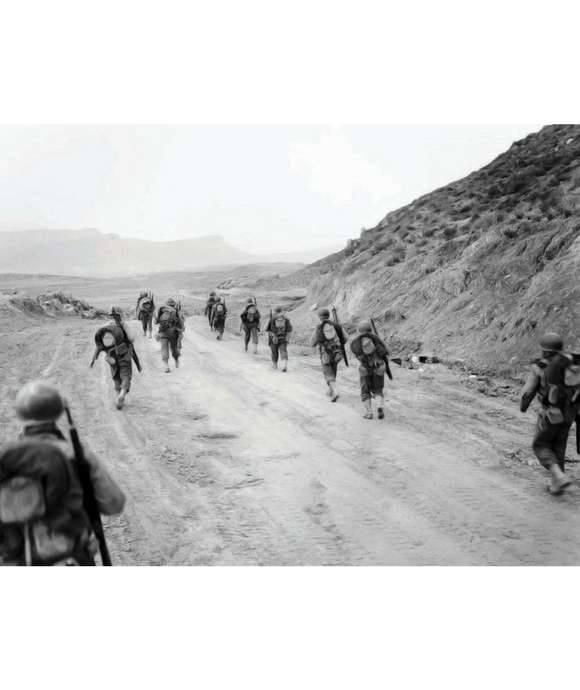 Kasserine Pass Symposium
The 75th Anniversary of The Battle of Kasserine Pass Symposium, taking place February 24 at the Museum, will look at the key lessons of the battle and explain ways in which the setback in Tunisia produced a hardened US Army that would march on to victory.
Learn more!