The Museum held its fourth annual Bob & Dolores Hope Summer Theater Camp on July 10-21, 2017. A mix of history and stagecraft, the program highlighted Bob Hope's decades of service to America's armed forces as an entertainer while offering participants the opportunity to practice their own acting skills. 
During the first week, 16 middle school-aged campers explored the Museum's exhibits to learn about the wartime sacrifices Americans made, both on distant battlefields and on the Home Front. They were also the first members of the public to try out the new Bob Hope entry in the Museum's Dog Tag Experience. Experts from the Museum's Collections and Curatorial departments brought in artifacts and historic documents illustrating the important role celebrities played during the war—entertaining the troops and boosting morale. BB's Stage Door Canteen served as camp headquarters for the week, but it was more than just a place to meet—campers learned that the Stage Door Canteen helped keep spirits high among American troops with all kinds of shows at their locations across the globe.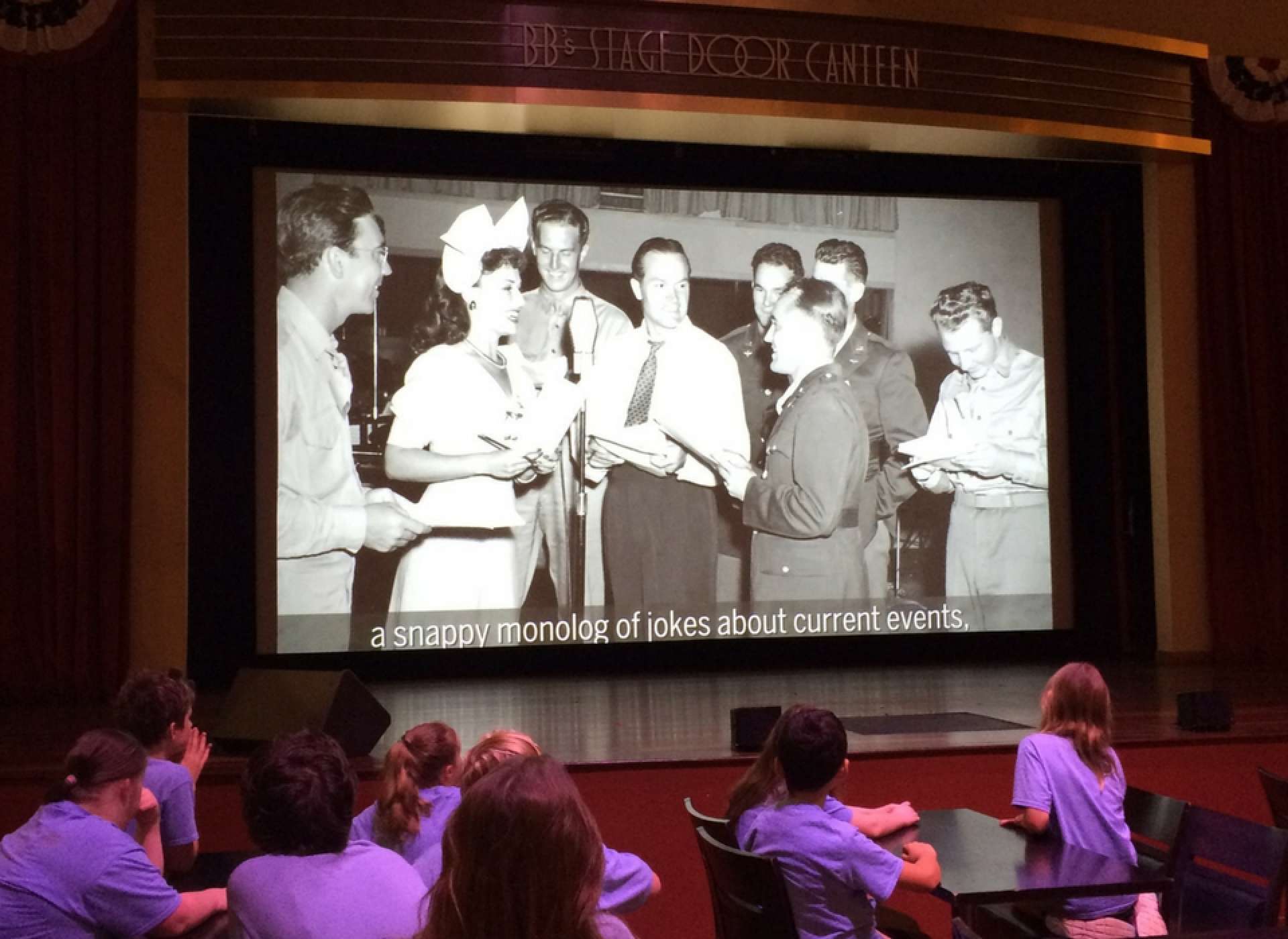 The group shifted into high gear in Week 2, as campers spent the bulk of each day learning choreography, songs, lines, and staging for their big finale, a performance of Bob Hope and the Road to GI Joe featuring some of the most popular hits connected to Hope's career. On Friday, July 21, the group gave an outstanding performance in BB's Stage Door Canteen before a packed audience of family, friends, Museum staff, and visitors. The highlight came after the show, when campers stood outside BB's Stage Door Canteen to greet their fans with photographs, autographs, and hugs.
Hope and entertainers like him had a critical part to play in achieving victory during World War II. Even in the war's darkest moments, Hope gave levity and laughter to American troops, raising their spirits and reminding them of a happier world worth fighting for. The National WWII Museum is proud to honor the memory of Hope and his wartime contributions with this camp, through the generous support of the Bob & Dolores Hope Foundation.