Hours of Operation


NOTICE: Following the dedication of Founders Plaza, a grand new entryway to the Museum, Andrew Higgins Drive between Camp Street and Magazine Street has reopened to vehicles. Paid parking is available in the Museum's new parking structure on Magazine Street.

Museum Exhibits & Museum Store
Open daily 9:00 a.m. – 5:00 p.m.
Beyond All Boundaries at The Solomon Victory Theater
A 4D experience narrated by Tom Hanks
Sunday–Thursday: 10:00 a.m. – 4:00 p.m.
Friday–Saturday: 10:00 a.m. – 5:00 p.m.
Showtimes on the hour

Final Mission: USS Tang Experience
An interactive look at the final voyage of the most successful submarine in World War II
Sunday–Thursday: 9:35 a.m. – 4:35 p.m.
Friday–Saturday: 9:35 a.m. – 5:35 p.m.
Showtimes at 15, 35, and 55 after the hour

The American Sector Restaurant + Bar
Open daily
Lunch: 11:00 a.m. – 4:00 p.m. daily; Happy Hour: 4:00 p.m. – 7:00 p.m. daily; Dinner Sunday–Wednesday: 4:00 p.m. – 8:00 p.m.; Dinner Thursday–Saturday: 4:00 p.m. – 9:00 p.m.

The Soda Shop
Open daily
7:00 a.m. – 5:00 p.m.

BB's Stage Door Canteen hours are based on the performance schedule.
All venues are closed Mardi Gras Day, Thanksgiving Day, Christmas Eve, and Christmas Day.
The Museum is fully accessible to all visitors. A limited number of wheelchairs are provided for use in the Museum at no charge.
View a campus map of The National WWII Museum before your visit!
Find more things to do in New Orleans.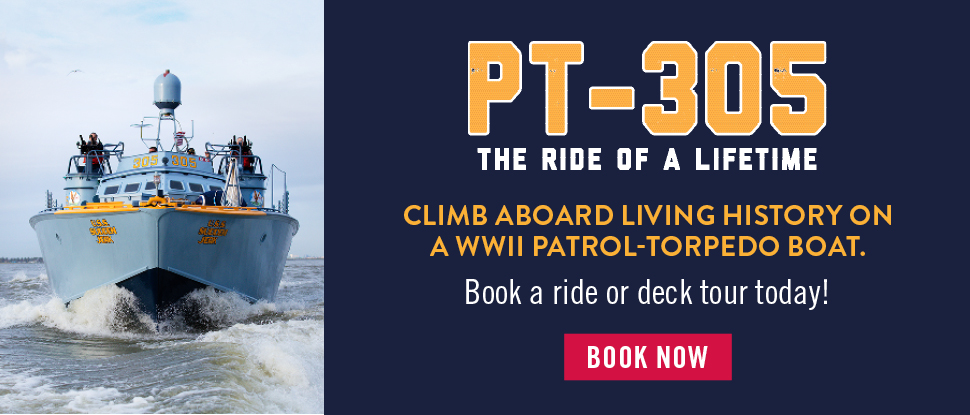 *Sales tax will be added to all ticket purchases at checkout.