NEWS:

The National WWII Museum Voted TripAdvisor® Travelers' Choice® Attraction
TripAdvisor®, the world's largest travel site, has announced the winners of its Travelers' Choice Awards based on feedback from millions of TripAdvisor travelers. The National WWII Museum, currently ranked #1 of 150 New Orleans attractions on the site, was named #4 museum in the United States and #11 museum worldwide — up three spots from our rankings in both categories in the 2013 poll!
Plan your visit to the Museum today.
Follow us on Twitter @wwiitoday for regular updates on 70th anniversaries in America's WWII story featuring images, oral histories and artifacts from the Museum's collection.
Visit our calendar for information on upcoming programs and events at the Museum or sign up for our email list to receive regular updates.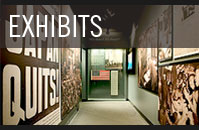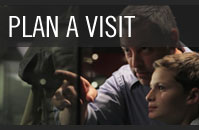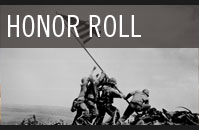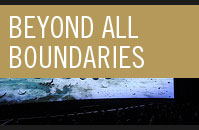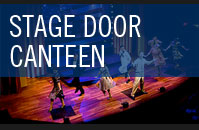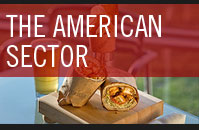 FEATURED EVENTS: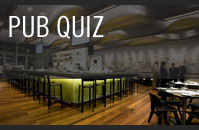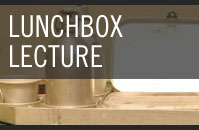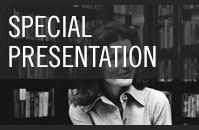 Pub Quiz
Wednesday, October 29, 2014
6:00 pm – 8:00 pm
Test your knowledge of an array of topics, including World War II, at the Museum's Pub Quiz. Play one round, or all six.
The American Sector restaurant's Happy Hour specials will be extended to players, who can also order off the restaurant menu.


Lunchbox Lecture
Wednesday, November 5, 2014
12:00 pm – 1:00 pm
Joey Balfour presents "The Sinking of the USS Panay."
Pre-order your lunch and pick it in The Soda Shop before the next lecture. Call 528-1944 x 210 for the daily soup and sandwich special and to place your order!

Special Presentation
Wednesday, November 6, 2014
5:00 pm – 8:00 pm
Tina Santi Flaherty presents "What Jackie Taught Us"
Tina Flaherty, author of What Jackie Taught Us: Lessons from the Remarkable Life of Jacqueline Kennedy Onassis, offers insights from the life of this beloved icon about how to live with poise, grace, and zest. Moderated by Angela Hill.
RSVP now.

MUSEUM BLOG:

The Museum's PT-305 restoration project recently received a valuable piece of the boat's history this past September when the boat's original flags were returned to the vessel. The flags were donated by Mitch Cirlot, the son of one of the original crew members on PT-305, Joseph Cirlot. Mitch's dad, Joseph, was the longest serving sailor […] Read More

  October 22nd, 1943—Nazis Invade North America! Nobody ever saw that headline, but in a way it was true. 71 years ago Nazi troops landed in North America. Northern Hemisphere weather generally moves from west to east. This gave the Allies an advantage in the war. In the absence of the satellites and ground radar […] Read More

Home Front Friday is a regular series that highlights the can do spirit on the Home Front during World War II and illustrates how that spirit is still alive today! Halloween has evolved over the decades.  During World War II, sugar was rationed, so treats were different than one might find in their pumpkin today.  […] Read More

FEATURED ARTIFACT: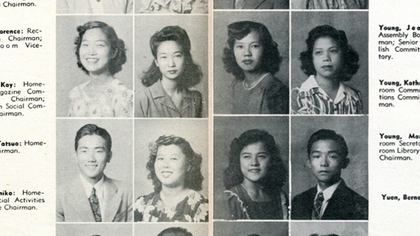 High School Yearbooks from WWII
"Every day many men in the flower of their manhood die in battle." So begins the introduction to ten pages of memorials to former students and alumni in President William McKinley High School's Class of 1944 yearbook. Yearbooks from the WWII era offer a perspective on a world in upheaval that is both rich and uniquely personal. Of special note is alumnus Shigeo 'Joe' Takata, the first Japanese American to die fighting in WWII. Sgt. Takata, a member of the 100th Infantry Battalion, was killed in action on 29 September 1943 in the Salerno to Cassino Campaign.
View the yearbook in the Museum's online collection, See You Next Year: High School Yearbooks from WWII, to find out more.

FOCUS ON: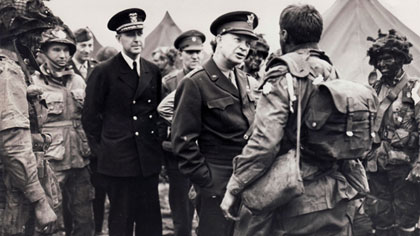 D-Day Timeline
For over two and a half years the Allies planned and gathered their military strength to hurl into the decisive amphibious invasion of northern France and strike a mortal blow against the empire of Nazi Germany. In anticipation, Adolf Hitler stockpiled reserves across French coastlines into the Atlantic Wall defenses, determined to drive the Allied forces back into the sea. There will be no second chance for the Allies: the fate of their cause hangs upon this decisive day.
Here are pieces of the story of D-Day, told through the words and eyes of those who were there.