NEWS:

Campaigns of Courage: European and Pacific Theaters Now Open!
From faltering first battles in North Africa to the bloody struggle at Germany's doorstep, the immersive galleries in Road to Berlin recreate actual battle settings and villages—complete with crumbling walls, bomb-torn rooftops, icy pathways, and a chillingly realistic soundscape. The result is a richly layered, multimedia journey that recreates the citizen soldier's experience with striking immediacy and impact: Visitors walking in the shadow of Normandy's brutally dense hedgerows can imagine the challenges that followed D-Day; attending a mission briefing with the Bomber Boys brings visitors inside America's all-important Air War strategy; seeing personal artifacts—cigarette boxes, photographs—scattered over real Normandy sand offers a touching perspective on the human cost of the war.
Expansive in its scope, exhaustive in its detail, and captivating in its innovative design, Campaigns of Courage invites exploration and connection like never before, bringing the lessons of history to life for today's generations—and generations to come.
Learn more about Campaigns of Courage: European and Pacific Theaters.
Visit our calendar for information on upcoming programs and events at The National WWII Museum in New Orleans or sign up for our email list to receive regular updates.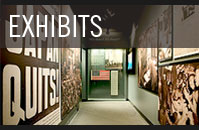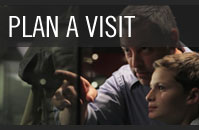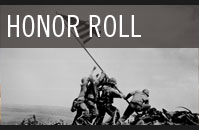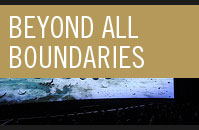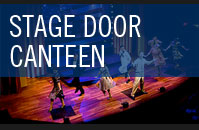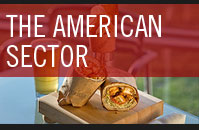 FEATURED EVENTS: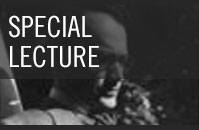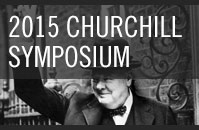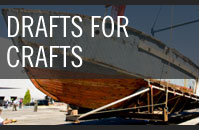 Special Lecture: Neill Lochery presents "Varian Fry and the American Rescue Committee"
Thursday, March 12, 2015
5:00 pm – 8:00 pm
Join us for a special lecture as Dr. Neill Lochery examines Jewish rescue workers groups, specifically the American Rescue Committee led by Varian Fry. RSVP now.

The 2015 Winston S. Churchill Symposium
Saturday, March 14, 2015
7:00 am – 5:30 pm
A collaborative effort between The National WWII Museum and the Churchill Society of New Orleans, this program brings members of both organizations together to learn about and celebrate this giant of a man. Learn more.

Drafts for Crafts
Friday, March 20, 2015
7:00 pm – 10:30 pm
Join The National WWII Museum's Young Benefactors for the 2nd annual Drafts for Crafts! Enjoy an open bar, delicious food, and exciting live entertainment. Proceeds will benefit the restoration of the Higgins boat PT-305. Learn more.

MUSEUM BLOG:

B-24 Liberator and Norden Bombsight The United States produced three heavy bombers in WWII, one of which was the B-24 Liberator. The B-24 has the distinction of being the most produced US combat aircraft of all time – more than 18,000 by the end of the war. The Liberator was a powerful symbol of US […] Read More

For the month of March, Women's History Month, the blog series, Worker Wednesday, devoted to war production employee publications, in particular those of Higgins Industries, the Eureka and Higgins Worker, will focus on women workers. Higgins Industries employed over 20,000 in plants across the New Orleans area. Among these employees were thousands of women. Higgins […] Read More

In early 1945 the Manhattan Project had made great progress, but its promise to provide bombs by August of the same year was very optimistic. In simplest terms, an atomic bomb works by creating an uncontrolled nuclear reaction in radioactive materials like 238Ur or 239Pu. The project, at great effort and expense, was producing sufficient […] Read More

FEATURED ARTIFACT: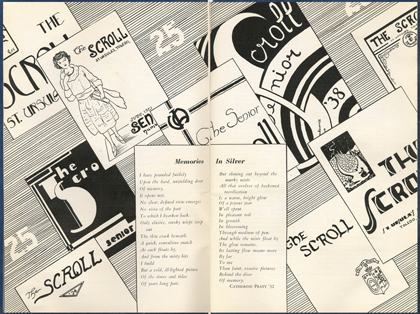 St. Ursula Academy Yearbook
Founded in 1854, St. Ursula Academy is an all-girls Catholic preparatory school, the first of its kind in Toledo, OH. During the war years, the school experienced many of their students joining the military, several serving on the Home Front in Navy Communications, the Women's Army Corps, and in the Bureau of Aeronautics. Others, such as almumnus Eileen Mohr, were stationed overseas in the Coast Guard. In addition to helping the war effort, social issues were on the minds of these young women. In an editorial titled "Slaves of Fashion", Suzanne Straub from the Class of '45 wrote, "The feminine world lives on, shackled by such dangerous methods of beautifying, all for fashion." In addition to critiquing American beauty standards,the student points out rituals from other countries, calling practices like foot-binding in China "uncivilized". The Scroll is also full of Catholic imagery; faith was a critical part of the St. Ursula education. In what other ways does this yearbook differ from some of the public school yearbooks? Are there traits that can be seen in schools today?
View the yearbook in the Museum's online collection, See You Next Year: High School Yearbooks from WWII, to find out more.

FOCUS ON: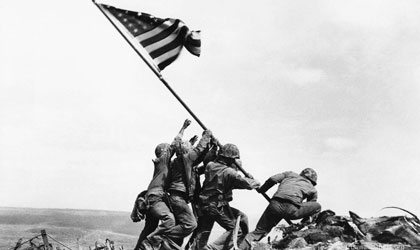 The Battle for Iwo Jima
The famous flag-raising atop Mt. Suribachi took place on February 23, 1945, five days after the battle began. Associated Press photographer Joe Rosenthal took the iconic photograph of five marines and one Navy corpsman: Cpl. Harlon Block, Navy Pharmacist's Mate John Bradley, Cpl. Rene Gagnon, PFC Franklin Sousley, Sgt. Michael Strank, and Cpl. Ira Hayes. Three of these men—Strank, Sousley, and Block—were killed before the battle for Iwo Jima was over. Rosenthal's photograph, which was quickly wired around the world and reproduced in newspapers across the United States, later served as a model for the Marine Memorial at Arlington National Cemetery, and remains one of the war's most enduring images.
Learn more about the Battle for Iwo Jima.