NEWS:

Help Make 2014 a Success!
Take a moment to click below and listen to Director of Collections and Exhibits Tom Czekanski give more insight into our next pavilion, Campaigns of Courage: European and Pacific Theaters, and its role in making our completed Museum one of the best in the world. As we approach end of year, we come upon a critical point in our progress. It is imperative that we finish 2013 strong and build momentum to carry us into 2014. Please help us raise $20,000 by December 31st to not only help us complete the Museum, but to also maintain our world class exhibits and continue public programming during our expansion. Give a year-end gift today!
Follow us on Twitter @wwiitoday for regular updates on 70th anniversaries in America's WWII story featuring images, oral histories and artifacts from the Museum's collection.
Visit our calendar for information on upcoming programs and events at the Museum or sign up for our email list to receive regular updates.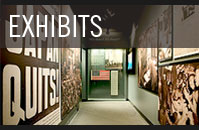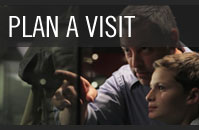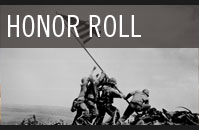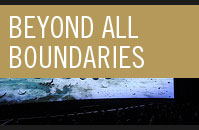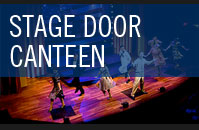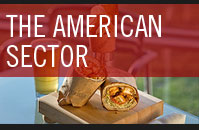 FEATURED EVENTS: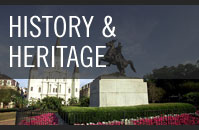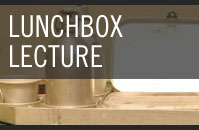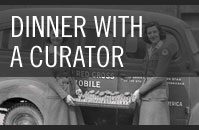 New Orleans History & Heritage
Experience all the best The National WWII Museum has to offer, along with the history and culture of New Orleans. Book 30 or more days prior to departure and save $50! Low-season pricing now also available on select dates.

Lunchbox Lecture
Wednesday, December 18, 2013
12:00 pm – 1:00 pm
Annie Tête presents "Toy Manufacturers During the War." Pre-order your lunch and pick it in The Soda Shop before the next lecture. Call 528-1944 x 210 for the daily soup and sandwich special and to place your order!

Dinner with a Curator
Dinner with a Curator is a seasonal series where Museum staff and guests will discuss a featured topic related to World War II while enjoying a delicious three-course dinner. All dinners catered by Chef John Besh at the Museum's American Sector restaurant. Space is limited and reservations are required.

MUSEUM BLOG:

The December 1943 issue of the Higgins Industries newsletter, The Eureka News Bulletin, included this warning, perhaps a reference to the excesses of the holiday season. Gift of Edward R. Williams Sr., 0000.048 Post by Curator Kimberly Guise. Read More

A mislabeled dinosaur bone damaged during WWII has been identified using CT scanning and 3D printing. Encased in plaster by a paleontologist at the Museum of Natural History in Berlin over 100 years ago the fossilized vertebrae belonged to Plateosaurus, a long-necked plant-eating dinosaur that could reach over 10 meters in length. The fossil originated […] Read More

On Friday, the Museum hosted a webinar for students and teachers across the country to commemorate the 72nd anniversary of Pearl Harbor. Through exploring maps and artifacts, students learned about the global factors that lead to the attack, the Japanese surprise strategy, and how the US mobilized to fight and produce war materials in the […] Read More

FEATURED VIDEO:

Artifact Spotlight: PT-305
The National WWII Museum is in the midst of a multi-year project to restore a historic PT boat built by Higgins Industries in New Orleans, Louisiana. PT-305 served in the Mediterranean Theater of Operations and is currently housed in the Museum's John E. Kushner Restoration Pavilion, where visitors can see first-hand the techniques used to repair and restore this and other war-era boats, vehicles, weapons and artifacts which play an important role in telling the stories of WWII. Find out more about PT-305 and our restoration project.

FOCUS ON: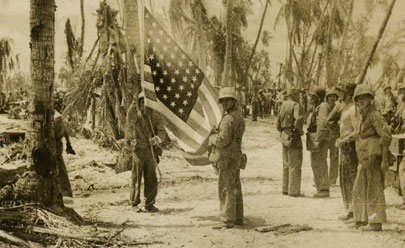 Focus On: Invasion of Tarawa
The second American offensive in the Pacific after Guadalcanal was the invasion of Tarawa Atoll, which began on November 20, 1943. Norman Hatch, combat cameraman for the US Marine Corps, was there and recorded much of it on film. View Hatch's combat footage and learn more about the invasion and its heavy losses.