NEWS:

The National WWII Museum Voted TripAdvisor® Travelers' Choice® Attraction
TripAdvisor, the world's largest travel site, announced the winners of its Travelers' Choice Attractions awards based on feedback from millions of TripAdvisor travelers. The National WWII Museum, currently ranked #1 of 150 New Orleans attractions, was named a Travelers' Choice Attraction for 2013. The National WWII Museum was named the #7 museum in the United States and #14 worldwide for 2013.
Plan your visit to the Museum today.
Follow us on Twitter @wwiitoday for regular updates on 70th anniversaries in America's WWII story featuring images, oral histories and artifacts from the Museum's collection.
Visit our calendar for information on upcoming programs and events at the Museum or sign up for our email list to receive regular updates.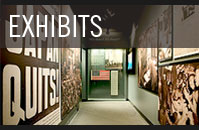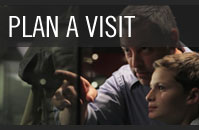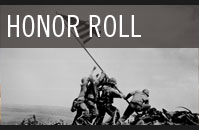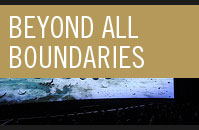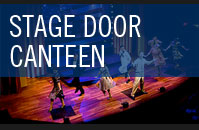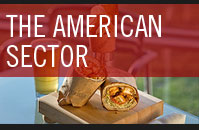 FEATURED EVENTS: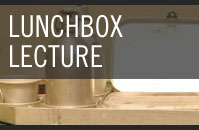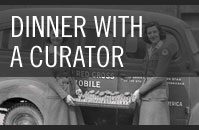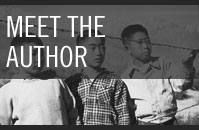 Lunchbox Lecture
Wednesday, April 30, 2014
12:00 pm – 1:00 pm
Stan Chiocchio presents "B-17's over Germany in 1914." Pre-order your lunch and pick it in The Soda Shop before the next lecture. Call 528-1944 x 210 for the daily soup and sandwich special and to place your order!

Dinner with a Curator
Dinner with a Curator is a seasonal series where Museum staff and guests will discuss a featured topic related to World War II while enjoying a delicious three-course dinner. All dinners catered by Chef John Besh at the Museum's American Sector restaurant. Space is limited and reservations are required.

Meet the Author and Book Signing
Tuesday, May 13, 2014
5:00 pm – 8:00 pm
Colors of Confinement showcases 65 stunning images from this extremely rare collection of color photographs, presented along with three interpretive essays by leading scholars and a reflective, personal essay by a former Heart Mountain internee. RSVP online now.

MUSEUM BLOG:

All images from the Collection of The National WWII Museum Italy in April 1944 was anything but pastoral. The Battle for Anzio was in full swing and would continue for another month, resulting in 7,000 Allied casualties and 36,000 wounded. Easter masses celebrated in the cathedrals in Italy and in the field were a brief […] Read More

To commemorate Asian-Pacific American Heritage Month in May, the Museum will be hosting a free student webinar in relation to our latest special exhibit: From Barbed Wire to Battlefields: Japanese American Experiences in WWII. During the program, students will learn about the forced incarceration of Japanese and Japanese Americans in remote camps for the duration […] Read More

On this day 70 years ago, Paramount Pictures, in conjunction with the First Motion Picture Unit, released The Memphis Belle:  A Story of a Flying Fortress.  Directed by legendary Hollywood perfectionist William Wyler while the director was serving in the United States Army Air Forces and shot in striking 16mm technicolor, The Memphis Belle for […] Read More

FEATURED ARTIFACTS: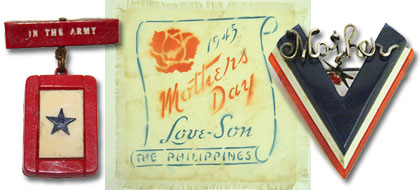 Mother's Day in WWII
As World War II began and mothers were separated from their husbands, sons and daughters, many mothers began to wear jewelry and pins as a way to demonstrate their patriotism and sacrifice. These items were sometimes commercial pieces while others were handmade items sent from overseas. View some of the pins and jewelry that mothers around the country began to wear in honor of their loved ones overseas.

FOCUS ON: BEHIND THE LINES TOURS

The Best Way to See the Museum
Explore our extensive collection of artifacts not on view to the general public in the vault, climb inside a Sherman Tank and have lunch with a Museum curator in our private dining rooms. This exclusive, one-day adventure has a limited capacity of 11 guests. Advance booking is highly recommended.
Behind the Lines also includes a docent-led tour of the Museum galleries and the Kushner Restoration Pavilion, the exclusive 4D film Beyond All Boundaries, the Final Mission: USS Tang Submarine Experience and Train Car Experience plus the breathtaking US Freedom Pavilion: The Boeing Center. Complete your day with dinner and a show in the Museum's Stage Door Canteen, a lively 1940s-inspired entertainment venue.
Learn more about Behind the Lines Tours.