NEWS:

NOTICE: Following the dedication of Founders Plaza, a grand new entryway to the Museum, Andrew Higgins Drive between Camp Street and Magazine Street has reopened to vehicles. Paid parking is available in the Museum's new parking structure on Magazine Street.

Two New Exciting Additions to the Museum Campus
January 26 brought two dazzling additions to our campus—Founders Plaza, a grand new entryway to The National WWII Museum, opened to the public amid fanfare, and State of Deception: The Power of Nazi Propaganda, the Museum's latest special exhibition, welcomed the first visitors of its six-month run.
The Plaza is a striking public space unifying the Museum's growing campus, serving as a showcase for WWII artifacts, memorials, and artwork, and as a gathering place for visitors to rest, reflect, and feel inspired by the great American stories featured there.
State of Deception, meanwhile, is a powerful exhibition exploring how the Nazi propaganda machine used biased information to sway public opinion during World War II. The exhibition examines the definition of propaganda, how it operates, why it works, and why it is important to protect ourselves from its dangers. State of Deception asks visitors to actively question and engage with the messages they see, and to learn from this extreme example that democracies, while appearing strong, are fragile without the responsibility and action of their people.

This exhibition was underwritten in part by grants from Katharine M. and Leo S. Ullman and The Blanche and Irving Laurie Foundation, with additional support from the Lester Robbins and Sheila Johnson Robbins Traveling and Special Exhibitions Fund established in 1990, and Dr. and Mrs. Sol Center. Local exhibition support provided by Goldring Family Foundation & The Woldenberg Foundation.

Presenting support provided by an anonymous donor.

Public programming for State of Deception courtesy of the Bleznick Family Foundation.
Plan your visit
Visit our calendar for information on upcoming programs and events at The National WWII Museum in New Orleans or sign up for our email list to receive regular updates.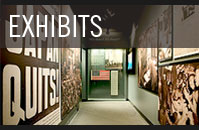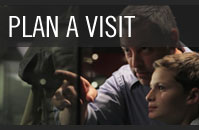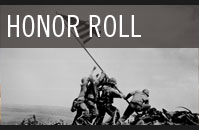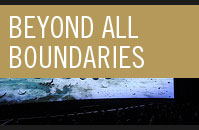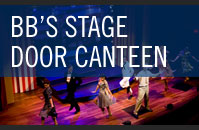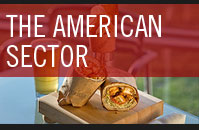 FEATURED EVENTS: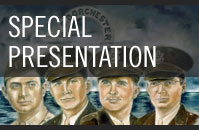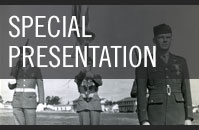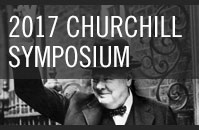 MUSEUM BLOG:

Lester Tenney, a survivor of the Bataan Death March whose harrowing oral-history account of his ordeal as a WWII prisoner of war is an unforgettable component of The National WWII Museum's Digital Collections, died Friday, February 24, in Carlsbad, California. He was 96. Tenney's postwar life was dedicated to education—both as a university business professor […]
The post Bataan Death March Survivor Lester Tenney Dies at Age 96 appeared first on The National WWII Museum Blog.
Read More

Each month the Museum will feature a standout classroom participating in Get in the Scrap! Get in the Scrap! is a national service learning project about recycling and energy conservation, inspired by the scrapping efforts of students during World War II.  Each featured class does stellar work to make a difference in their school, home, […]
The post February Classroom of the Month— Get in the Scrap! appeared first on The National WWII Museum Blog.
Read More


FEATURED PROGRAM: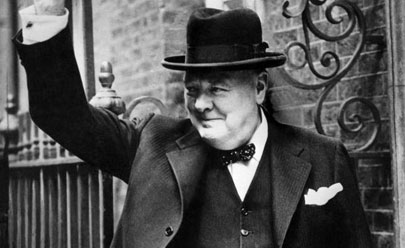 2017 Winston Churchill Symposium
Saturday, March 18
BB's Stage Door Canteen

A partnered program between The National WWII Museum and The Churchill Society of New Orleans

On March 18, The National WWII Museum hosts the 2017 Churchill Symposium, in partnership with the Churchill Society of New Orleans. This history symposium will bring scholars from across the globe to the Museum for a day of enriching lectures and insights, all focused on one of the most important figures in modern history—Winston Churchill.

As a special treat, guests can purchase an add-on ticket for an exclusive limited-seating dinner with the speakers. A delightful three-course meal prepared by chefs at The American Sector Restaurant + Bar will be paired with Symposium speakers at each table.

Don't delay—if our past Symposiums are any indication, these tickets will go quickly. Book yours today before it's too late!

FOCUS ON: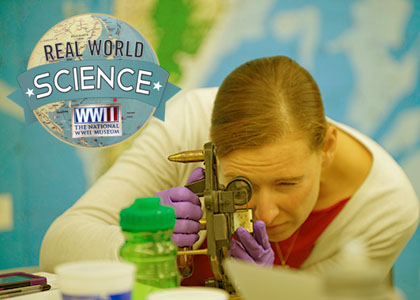 Be a Part of the Real World Science Cohort
The National WWII Museum is excited to announce a weeklong professional development opportunity to take place in the summer of 2017 for middle school science teachers. Twenty-eight teachers from across the country will come to New Orleans to experience hands-on how necessity, knowledge, perseverance, and skill lead to inventions, innovation, and careers in STEM (Science, Technology, Engineering, and Mathematics), just like in World War II. This seminar is supported by a grant from the Northrop Grumman Foundation. Teachers will receive free room and board in New Orleans, a travel stipend, and all seminar materials free of charge.
Apply today!