FOCUS ON: AFRICAN AMERICANS IN WWII: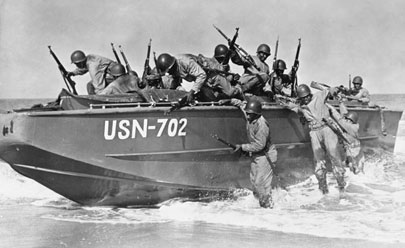 African Americans served bravely and with distinction in every theater of World War II, while simultaneously struggling for their own civil rights. Although the US Armed Forces were officially segregated until 1948, World War II laid the foundation for post-war integration of the military. In 1941, fewer than 4,000 African Americans were serving in the military. By 1945, more than 1.2 million African Americans would be serving in uniform on the Home Front, in Europe and in the Pacific.

Oral Histories from the Museum Collection:
Vernon Baker, Medal of Honor Recipient
The Tuskegee Experience
Charles McGee, Tuskegee Airman

Images from the National Archives:

Educational Materials: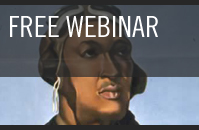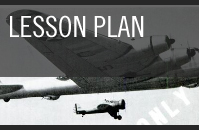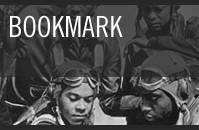 Double Victory: African Americans in WWII
Wednesday, February 20, 2013
The Double Victory symbolizes one over fascism abroad and one over inequality at home. Learn about Pearl Harbor hero Dorie Miller and more. Grades 7–12.

Creative Voices: African American Poetry in WWII
Using pens as their weapons, these writers expressed the patriotism and frustration that often echoed the mindset of the larger African American community. Grades 7–12.

Commemorative Bookmark
To honor Black History Month, The National WWII Museum is offering a bookmark you can download, print and distribute! They are a fun, easy way to learn World War II history.

More: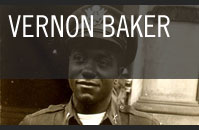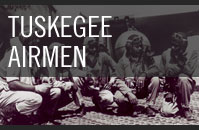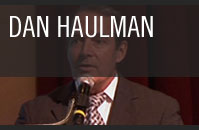 Focus On: Vernon Baker
Learn more about this Medal of Honor recipient and read the details of his valorous action in combat that earned Lt. Baker this recognition.

Focus On: The Tuskegee Airmen
View archival photos from the collections of the Museum and the Air Force Historical Research Agency, view video and learn more about these groundbreaking pilots.

Lecture: Meet the Author
Author Dan Haulman talks about his book The Tuskegee Airmen: An Illustrated History, 1939 – 1949. Watch the lecture in its entirety.