FEATURED ARTIFACTS: ASIAN PACIFIC AMERICANS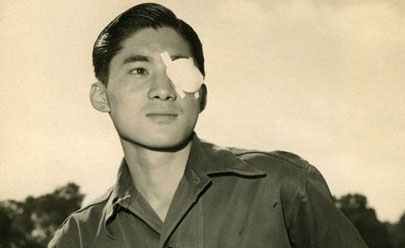 In 1992, the US Congress designated May as Asian Pacific American Heritage Month to honor Asian Americans and Pacific Islanders for their contributions to the United States. The involvement of Japanese Americans in WWII was often critical to the war effort. Many Japanese Americans served while their families were being held in internment camps due to Executive Order 9066. Kiyotaka Uchimura was one of these soldiers.
Find out more about donating artifacts to the Museum.

Images: