NEWS:

NOTE: The US Freedom Pavilion: The Boeing Center will be closed all day on Wednesday, October 1, 2014. It will re-open and resume normal business hours on Thursday, October 2, 2014.

The National WWII Museum Voted TripAdvisor® Travelers' Choice® Attraction
TripAdvisor®, the world's largest travel site, has announced the winners of its Travelers' Choice Awards based on feedback from millions of TripAdvisor travelers. The National WWII Museum, currently ranked #1 of 150 New Orleans attractions on the site, was named #4 museum in the United States and #11 museum worldwide — up three spots from our rankings in both categories in the 2013 poll!
Plan your visit to the Museum today.
Follow us on Twitter @wwiitoday for regular updates on 70th anniversaries in America's WWII story featuring images, oral histories and artifacts from the Museum's collection.
Visit our calendar for information on upcoming programs and events at the Museum or sign up for our email list to receive regular updates.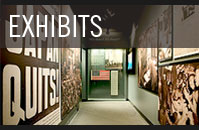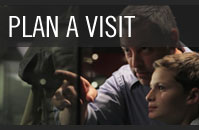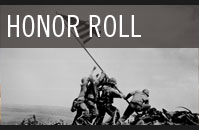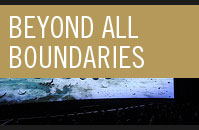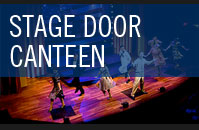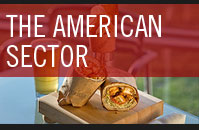 FEATURED EVENTS: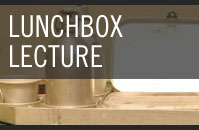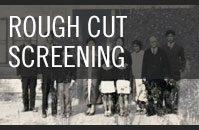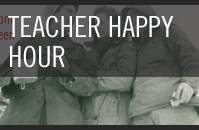 Lunchbox Lecture
Wednesday, October 1, 2014
12:00 pm – 1:00 pm
John McGuckin presents "The 70th Anniversary of the War Patrols and Loss of the USS Tang." Pre-order your lunch and pick it in The Soda Shop before the next lecture. Call 528-1944 x 210 for the daily soup and sandwich special and to place your order!

Rough Cut Screening
Thursday, October 9, 2014
6:00 pm – 8:00 pm
Told from the perspective of 29-year-old filmmaker Matthew Hashiguchi, Good Luck Soup is a personal documentary that reveals the post-internment camp lives of Japanese Americans in the American Midwest. For more information call 504-528-1944 x 229.
RSVP now.

Teacher Appreciation Happy Hour
Wednesday, October 15, 2014
4:00 pm – 6:00 pm
Local teachers are invited to join Museum staff for Teacher Appreciation Happy Hour. Learn about our educational offerings, receive free classroom resources, and get a behind-the-scenes glimpse at our upcoming Road to Berlin galleries!
Advanced registration is strongly recommended.


MUSEUM BLOG:

Home Front Friday is a regular series that highlights the can do spirit on the Home Front during World War II and illustrates how that spirit is still alive today! During World War II anything that could be reused was reused. The popular slogan was "Use It Up, Wear It Out, Make It Do or […] Read More

As we continue our journey through the Battle of the Bulge gallery inside the Road to Berlin, we stop next at the Surprise Attack exhibit. This exhibit focuses on the initial response of the Allied Forces from the surprise German attack during the winter of 1944-45 through oral history stations, artifacts, and content panels. From there, […] Read More

Have you noticed that your gin and tonic glows in the dark? Ever wondered why tonic water has that wonderfully bitter taste? Have you thought about how developing dyes led to medical advances? Curious what this has to do with World War II? Read on. In 1940 one of the last remnants of the formerly […] Read More

FEATURED ARTIFACT: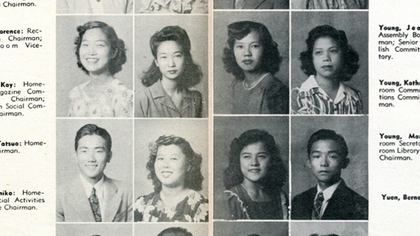 High School Yearbooks from WWII
"Every day many men in the flower of their manhood die in battle." So begins the introduction to ten pages of memorials to former students and alumni in President William McKinley High School's Class of 1944 yearbook. Yearbooks from the WWII era offer a perspective on a world in upheaval that is both rich and uniquely personal. Of special note is alumnus Shigeo 'Joe' Takata, the first Japanese American to die fighting in WWII. Sgt. Takata, a member of the 100th Infantry Battalion, was killed in action on 29 September 1943 in the Salerno to Cassino Campaign.
View the yearbook in the Museum's online collection, See You Next Year: High School Yearbooks from WWII, to find out more.

FOCUS ON: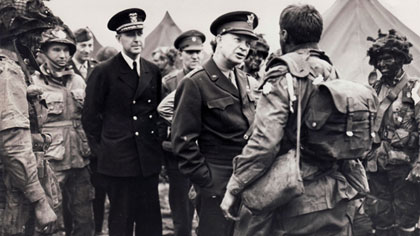 D-Day Timeline
For over two and a half years the Allies planned and gathered their military strength to hurl into the decisive amphibious invasion of northern France and strike a mortal blow against the empire of Nazi Germany. In anticipation, Adolf Hitler stockpiled reserves across French coastlines into the Atlantic Wall defenses, determined to drive the Allied forces back into the sea. There will be no second chance for the Allies: the fate of their cause hangs upon this decisive day.
Here are pieces of the story of D-Day, told through the words and eyes of those who were there.