NEWS:

Fighting for the Right to Fight: African American Experiences in WWII
Special Exhibit on View
July 4, 2015 – May 30, 2016
Presented in New Orleans by The Coca-Cola Foundation
| | | | |
| --- | --- | --- | --- |
| Official Program Sponsor | | Media Partners | |
In the years leading up to World War II, racial segregation and discrimination were part of daily life for many in the United States. For most African Americans, even the most basic rights and services were fragmented or denied altogether. To be black was to know the limits of freedom—excluded from the very opportunity, equality, and justice on which the country was founded.
Yet, once World War II began, thousands of African Americans rushed to enlist, intent on serving the nation that treated them as second-class citizens. They were determined to fight to preserve the freedom that they themselves had been denied. This is their story.
Visit the exhibit microsite to learn more.
Plan your visit to the Museum today.
Visit our calendar for information on upcoming programs and events at The National WWII Museum in New Orleans or sign up for our email list to receive regular updates.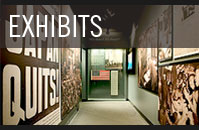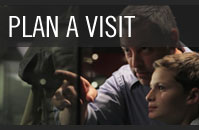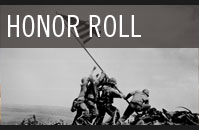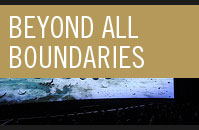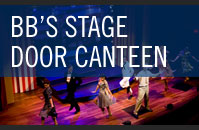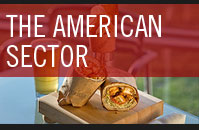 FEATURED EVENTS: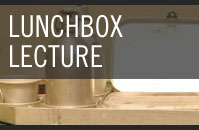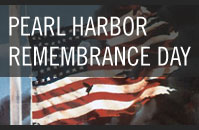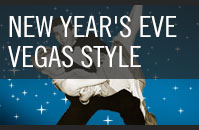 Lunchbox Lecture
Wednesday, December 2, 2015
12:00 p.m.–1:00 p.m.
Rick Jacobs presents "Naval Battles of the Pacific"
Learn how the Pacific War saw the US Navy rise to unprecedented power as it marched across the Pacific toward Japan. Learn more.

Pearl Harbor Remembrance Day
Monday, December 7, 2015
9:00 a.m.–5:00 p.m.
Seventy-four years ago, a surprise attack on Pearl Harbor launched the United States into World War II. Join the Museum as we commemorate this important anniversary. Learn more.

New Year's Eve Vegas Style
Thursday, December 31, 2015
9:00 p.m.–1:00 a.m.
Dance to the music of Louis Prima and Frank Sinatra featuring Lena Prima, Clint Johnson, and our own Victory Swing Orchestra! Learn more and purchase tickets.

MUSEUM BLOG:



In this guest blog post, middle school teacher Tamara Bunnell, a  participant in The National WWII Museum and Gilder-Lehrman Institute of American History's Story of World War II summer teacher seminar, discusses how one Museum artifact led her to uncover the WWII history of Japanese Americans from her community. In September of 1941, a young […]
The post WWII Yearbooks Lead to Path of Discovery appeared first on The National WWII Museum Blog.
Read More

FEATURED PROGRAM: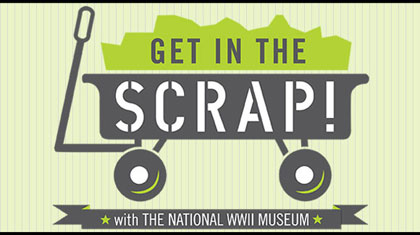 Get in the Scrap!
A Service Learning Project for Grades 4-8
Inspired by the scrapping efforts of students during World War II, Get in the Scrap! is a national service learning project for students all about recycling and energy conservation. Your students have the power to affect positive change on the environment, much like students 70 years ago played a positive role on the Home Front in securing victory in World War II.

Sign up your class, complete fun activities, share your progress with the Museum, and win great prizes for your students!

Teachers, sign up today at getinthescrap.org!

FOCUS ON: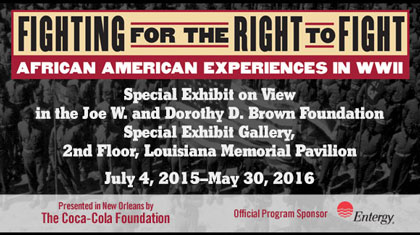 Fighting for the Right to Fight: African American Experiences in WWII
Our newest exhibition, Fighting for the Right to Fight: African American Experiences in WWII is a poignant retelling of the stories of the thousands of African Americans who rushed to enlist at the start of the war, intent on serving the country that treated them as second-class citizens. Open since July 4, the special exhibit discusses how hopes of equality inspired many to enlist, the discouraging reality of the segregated non-combat roles given to black recruits, and the continuing fight for "Double Victory" that laid the groundwork for the Civil Rights Movement.
View the microsite to learn more.