NEWS:

The National WWII Museum Voted TripAdvisor® Travelers' Choice® Attraction
TripAdvisor, the world's largest travel site, announced the winners of its Travelers' Choice Attractions awards based on feedback from millions of TripAdvisor travelers. The National WWII Museum, currently ranked #1 of 150 New Orleans attractions, was named a Travelers' Choice Attraction for 2013. The National WWII Museum was named the #7 museum in the United States and #14 worldwide for 2013.
Plan your visit to the Museum today.
Follow us on Twitter @wwiitoday for regular updates on 70th anniversaries in America's WWII story featuring images, oral histories and artifacts from the Museum's collection.
Visit our calendar for information on upcoming programs and events at the Museum or sign up for our email list to receive regular updates.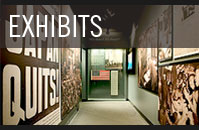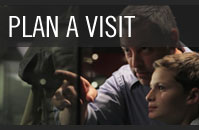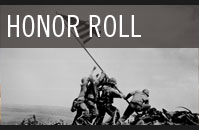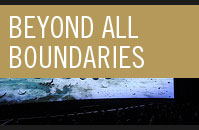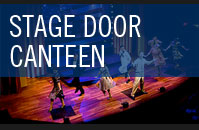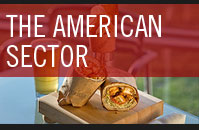 FEATURED EVENTS: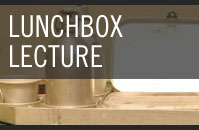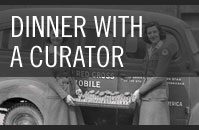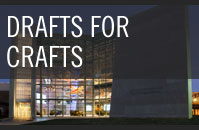 Lunchbox Lecture
Wednesday, March 19, 2014
12:00 pm – 1:00 pm
Seth Paridon presents "The 70th Anniversary of the Eighth Air Force Raid on Berlin." Pre-order your lunch and pick it in The Soda Shop before the next lecture. Call 528-1944 x 210 for the daily soup and sandwich special and to place your order!

Dinner with a Curator
Dinner with a Curator is a seasonal series where Museum staff and guests will discuss a featured topic related to World War II while enjoying a delicious three-course dinner. All dinners catered by Chef John Besh at the Museum's American Sector restaurant. Space is limited and reservations are required.

Drafts for Crafts
Friday, March 21, 2014
7:00 pm – 10:00 pm
Drafts for Crafts is an exciting new fundraising event benefiting the works of Operation Restoration, a committee of young professionals whose mission is to support the restoration and preservation of priceless WWII artifacts. Entertainment by Flow Tribe.
Purchase Tickets.

MUSEUM BLOG:

Today marks the birthday of Vannevar Bush, nicknamed "the General of Physics" by Time magazine in 1944. Best known for his role as the first director of the Office of Scientific Research and Development (OSRD), Bush oversaw wartime scientific efforts including the development of radar and the Manhattan Project. Vannevar Bush provided the direction and […] Read More

On Tuesday, April 8, we will be discussing Snow Falling on Cedars at the Museum for our Book Club selection for April.  Start reading this award-winning novel and join us at 6 pm in our Stage Door Canteen that evening. Discuss with fellow readers the story the Los Angeles Times called "Haunting…. A whodunit complete […] Read More

From Rosie the Riveters and patriotic housewives to women serving in the armed forces, women were an indispensable part of the war effort during WWII. Learn more about the diverse roles that American women played during the war years with some of our educational resources at The National WWII Museum. The Digital Collections of The […] Read More

FEATURED VIDEO:

Oral History: Charles E. McGee
Colonel Charles McGee first entered combat during World War II as a fighter pilot in the famed 332nd Fighter Group. McGee flew P-47's and P-51's in bomber escort missions with the 15th Air Force in Italy. He later served as a combat pilot in Korea and Vietnam. For a more in-depth look into Charles McGee's war experience, explore our new Digital Collections website.

FOCUS ON: STUDENT TRAVEL

Learn WWII history firsthand — from the Home Front in New Orleans to the D-Day beaches of Normandy
The National WWII Museum's student travel programs allow high school and college students to earn college credit while exploring the leadership lessons and real-life decision-making scenarios of World War II.
Education and exposing younger audiences to the accomplishments of the WWII generation is the Museum's primary focus. With more than 200,000 square feet of venue and exhibit space packed with fascinating artifacts, immersive experiences and authentic cultural entertainment, The National WWII Museum is a leader in redefining the museum experience, by harnessing technology for history, learning and understanding.
Learn more about our Student Tours.