NEWS:

Campaigns of Courage: European and Pacific Theaters Now Open!
From faltering first battles in North Africa to the bloody struggle at Germany's doorstep, the immersive galleries in Road to Berlin recreate actual battle settings and villages—complete with crumbling walls, bomb-torn rooftops, icy pathways, and a chillingly realistic soundscape. The result is a richly layered, multimedia journey that recreates the citizen soldier's experience with striking immediacy and impact: Visitors walking in the shadow of Normandy's brutally dense hedgerows can imagine the challenges that followed D-Day; attending a mission briefing with the Bomber Boys brings visitors inside America's all-important Air War strategy; seeing personal artifacts—cigarette boxes, photographs—scattered over real Normandy sand offers a touching perspective on the human cost of the war.
Expansive in its scope, exhaustive in its detail, and captivating in its innovative design, Campaigns of Courage invites exploration and connection like never before, bringing the lessons of history to life for today's generations—and generations to come.
Learn more about Campaigns of Courage: European and Pacific Theaters.
Visit our calendar for information on upcoming programs and events at the Museum or sign up for our email list to receive regular updates.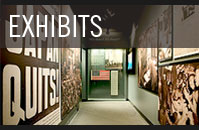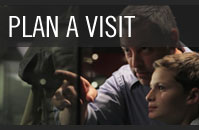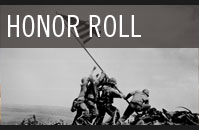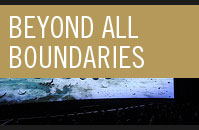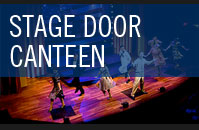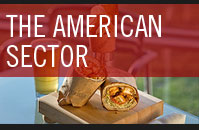 FEATURED EVENTS: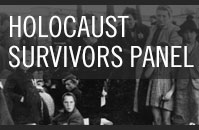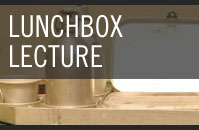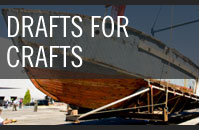 Holocaust Survivors Panel—"Year of Remembrance" Program Series
Tuesday, January 27, 2015
5:00 pm – 8:00 pm
Join us for an emotional and insightful evening as we hear from Holocaust survivors who will share their stories of fear, suffering, and liberation. RSVP now.

Lunchbox Lecture
Wednesday, February 4, 2015
12:00 pm – 1:00 pm
Gemma Birnbaum presents "Fighting Hitler and Jim Crow: The Black Labor Movement During WWII"
Pre-order your lunch and pick it up in The Soda Shop. Call 528-1944 x 210 for the daily soup and sandwich special and place your order!

Drafts for Crafts
Friday, March 20, 2015
7:00 pm – 10:30 pm
Join The National WWII Museum's Young Benefactors for the 2nd annual Drafts for Crafts! Enjoy an open bar, delicious food, and exciting live entertainment. Proceeds will benefit the restoration of the Higgins boat PT-305. Learn more.

MUSEUM BLOG:

Yesterday was the 75th anniversary of the 5th Washington Conference on Theoretical Physics. This meeting on the 26th of January 1939 may seem an obscure point in history. Fifty-one physicists from around the world gathered at George Washington University, which co-sponsored these conferences with the Carnegie Institute. A statement published in Science on the 24th […] Read More

Seventy years ago today, on 26 January 1945, Audie Murphy risked his life and went above and beyond the call of duty on a battlefield near Holtzwhir in northeastern France. He killed or wounded fifty German soldiers and held his position for hours, refusing to cede ground to the enemy. The citation for the Medal of […] Read More

The 455-foot long Victory ship (VC2) was an enhancement of the design of the Liberty ship, complete with modifications enabling a higher speed.  The first Victory ship, the SS United Victory, was launched on February 28, 1944. Liberty ships tended to be named after prominent individuals, with any group who raised two million dollars able to suggest […] Read More

FEATURED ARTIFACT: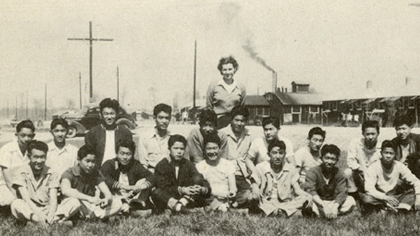 Rohwer Center High School Yearbook
At first glance, the pages of the 1944 Résumé yearbook make Rohwer Center High School seem like any other high school on the Home Front, rich with student life, activities, victory gardens and dances. In reality, however, the experience of Rohwer Center students couldn't have been more different. The school, located at the Rohwer War Relocation Center in McGehee, Arkansas, was created to educate the children of Japanese American descent who were forced from their homes and required to live behind barbed wire for the duration of WWII. Guard towers and barbed wire were everyday features of the lives of these Americans. The majority of those incarcerated at Rohwer came from California, from both rural and heavily populated urban areas like Los Angeles. Most were not used to the climate; inmates were subjected to heavy rains, extreme heat and humidity in the summertime, and poisonous snakes.
View the yearbook in the Museum's online collection, See You Next Year: High School Yearbooks from WWII, to find out more.

FOCUS ON: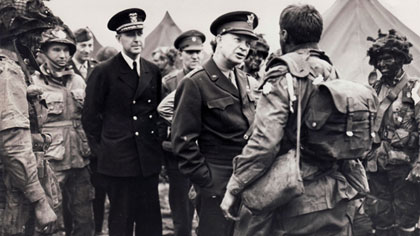 D-Day Timeline
For over two and a half years the Allies planned and gathered their military strength to hurl into the decisive amphibious invasion of northern France and strike a mortal blow against the empire of Nazi Germany. In anticipation, Adolf Hitler stockpiled reserves across French coastlines into the Atlantic Wall defenses, determined to drive the Allied forces back into the sea. There will be no second chance for the Allies: the fate of their cause hangs upon this decisive day.
Here are pieces of the story of D-Day, told through the words and eyes of those who were there.