MAKE YOUR OWN WWII PUPPET: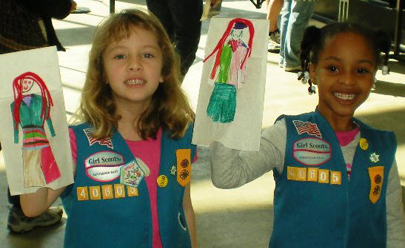 Make Your Own Puppet!
While women weren't fighting overseas with the men, they played a very important role on the homefront during World War II. They were part of the Army as a WAC (Women's Army Corps), part of the Navy as WAVES (Women Accepted for Volunteer Emergency Service), and they worked in factories to help build planes and other war materials (you may have heard the term Rosie the Riveter). Here's how you can make your own WAC, WAVE, or Rosie the Riveter puppet.

How to Make Your Puppet
Education staffer Liz demonstrates how to make a puppet.
What You'll Need:
One of the puppet templates, which you can view and print below
Glue stick
A variety of colored pencils, crayons or markers
Paper lunch bag
Safe scissors
Optional: Yarn for the puppet's hair (you can also draw the hair on your puppet if you don't have yarn)
Optional: Googly eyes (you can also draw the eyes on your puppet)
Directions:
Decide if you want to make a WASP, WAC, WAVE, or Rosie the Riveter, and click on the image below to download a printable puppet. Print it out!
Color in the pieces on your puppet and cut them out
Glue the pieces of your puppet onto the side of the brown lunch bag with the flap. Make sure to glue the head onto the flap and the body underneath the flap
Add eyes and hair and color your puppet

Puppet Templates
Click on an image to download the template you'll need to make your puppet!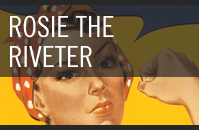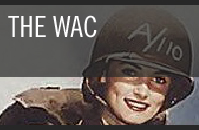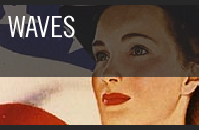 | | | | | |
| --- | --- | --- | --- | --- |
| Between 1940 and 1945, the percentage of women in the U.S. workforce increased from 27% to nearly 37%. "Rosie the Riveter" was the star of a government campaign aimed at recruiting female workers for the munitions industry | | Originally called the Women's Auxiliary Army Corps, the WAC was established in May 1942 and allowed women to serve in the United States Army in clerical and other non-combat positions. WACs were the first women to serve in the army in a non-nursing capacity. | | The WAVES (Women Accepted for Voluntary Emergency Service) were a military unit, established on July 30, 1942, as the U.S. Navy's corps of female members. During WWII some 100,000 WAVES served in a wide variety of capacities. |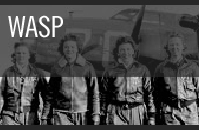 | | | | | |
| --- | --- | --- | --- | --- |
| One of the lesser-known roles women played in the war effort was provided by the Women's Airforce Service Pilots, or WASPs. These women became the first women to fly American military aircraft, ferrying planes for a number of missions. | | | | |