VICTORY GARDEN FIELD TRIP: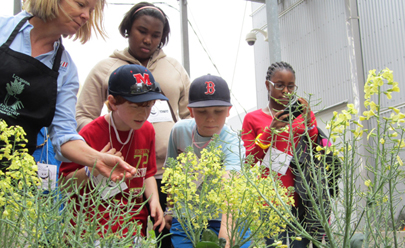 NEW: Victory Garden Field Trip for Grades 2-5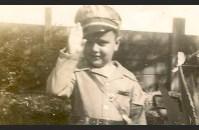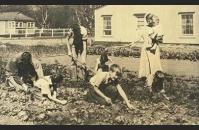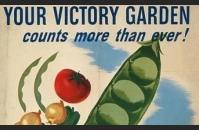 Get Digging!
Get your hands dirty in the Museum's newest hands-on field trip! Students will dig into the history of Victory Gardens in our student resource center, explore the Museum's Home Front exhibits, and plant their very own seeds in the Museum's on-site Victory Garden.
Young students begin their field trip in our Student Resource Center where they learn about the importance of teamwork during the war by piecing together and interpreting colorful propaganda poster puzzles. To introduce the subject of gardening, students race through the classroom to recreate the often misunderstood path of food from farm to family table. Before leaving the classroom, students watch the classic 1943 Barney the Bear's Victory Garden film, which encouraged children to help the war effort by planting their own gardens. After a brief visit to the Museum's Home Front exhibit, students trek out to our on-site Victory Garden where they learn all about seed crop and seed selection, composting, watering, weeding, and harvesting. As a special treat, each students gets to plant a seed in our special Student Garden and gets to fill their own Victory Garden seed packets to take home for planting. Combining history, civics, biology, and earth science, it';s a great hands-on field trip and a great introduction to the Museum.

In the Garden
Planting a garden can be easy, but it takes teamwork. Students will experience first hand how communities worked together during the war for a common cause--Victory! Spend time planting, tasting, smelling, and learning about how important Victory Gardens were for the war effort on the home front. Be prepared to get dirty and have fun!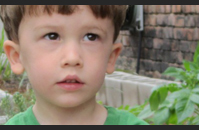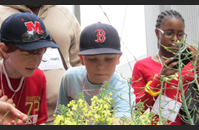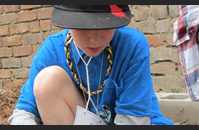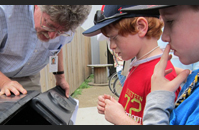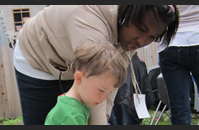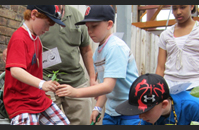 Schedule your Victory Garden Field Trip
The National WWII Museum recommends that elementary school teachers schedule this Victory Garden field trip for all their students in the beginning of the school year or new semester, aligning with some of the best gardening times in New Orleans, to teach students about planting in a fun and interactive way.
Schedule your Victory Garden field trip today!