FREQUENTLY ASKED QUESTIONS: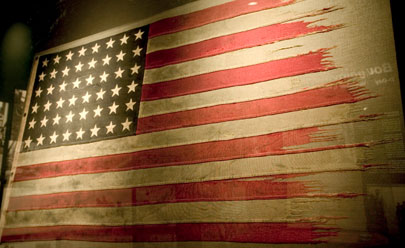 What does the "D" in D-Day mean?
The answer, like many answers in the field of history, is not so simple. Disagreements between military historians and etymologists about the meaning of D-Day abound. Here are just two explanations:
In Stephen Ambrose's D-Day, June 6, 1944: The Climactic Battle of World War II, he writes, "Time magazine reported on June 12 [1944] that "as far as the U.S. Army can determine, the first use of D for Day, H for Hour was in Field Order No. 8, of the First Army, A.E.F., issued on Sept. 20, 1918, which read, 'The First Army will attack at H-Hour on D-Day with the object of forcing the evacuation of the St. Mihiel salient.'" (p. 491)
In other words, the D in D-Day merely stands for Day. This coded designation was used for the day of any important invasion or military operation. For military planners (and later historians), the days before and after a D-Day were indicated using plus and minus signs: D-4 meant four days before a D-Day, while D+7 meant seven days after a D-Day.
Download a printable fact sheet about D-Day

Why is the Museum located in New Orleans?
New Orleans is home to the LCVP, or Higgins boat, the landing craft that brought U.S. soldiers to shore in every major amphibious assault of World War II. Andrew Jackson Higgins and the 30,000 Louisiana workers of Higgins Industries designed, built and tested 20,000 Higgins boats in southeastern Louisiana during the war. Dwight Eisenhower once claimed that Higgins was "the man who won the war for us."
Download a printable fact sheet about Higgins Industries

How is Dr. Stephen Ambrose connected to the Museum?
The late Dr. Stephen Ambrose was the founder of The National WWII Museum. He spent decades researching and writing about the war, Eisenhower and D-Day. As he collected more than 2,000 oral histories from D-Day veterans, he realized that the United States had no museum to honor these men and women and the people on the Home Front who made our victory in World War possible. Ambrose was also the founder of the Eisenhower Center for American Studies at The University of New Orleans.
Find out more about the founder of The National WWII Museum

Do you have a database listing all D-Day Veterans?
No, but we do have some helpful tips on finding information about veterans.

How many World War II veterans are alive today?
According to statistics released by the Veteran's Administration, our World War II vets are dying at a rate of just over 600 a day. This means there are approximately only 1.2 million veterans remaining of the 16 million who served our nation in World War II.
This urgency guides the Museum in everything we do. Collecting the oral history of a veteran, donating an artifact, creating a Personal Page or contributing to the Museum are only a few of the ways you can help us to preserve the legacy of the Greatest Generation.
View more statistics and download full report.

I have something from the war in my attic. Do you want it for the Museum?
Find out more about artifact donation.

Are the "Higgins Boats" in the Museum from World War II?
Less than 10 original LCVPs or "Higgins Boats" are known to exist today. The Museum's LCVP was built by volunteers, many of whom were Higgins employees, from the original plans and contains some original parts like the ramp and the engine.
Our LCP(L) is an original Higgins built craft. It was restored to original condition by our volunteers, many of whom also helped build the LCVP.

Is the Museum part of the federal government?
No, The National WWII Museum is a private non-profit institution. We have received federal, state and private funds for initial construction and the ongoing Road to Victory Expansion.

Where is a good place to stay/eat near the Museum?
Bienville House
320 Decatur Street
New Orleans, LA 70112
504-529-2345
Country Inn and Suites
315 Magazine Street
New Orleans, LA 70130
504-324-5400
Dauphine Orleans Hotel
415 Dauphine Street
New Orleans, LA 70112
504-586-1800
Doubletree Hotel
300 Canal Street
New Orleans, LA 70130
504-581-1300
Embassy Suites Hotel
315 Julia Street
New Orleans, LA 70130
504-525-1993
Hampton Inn & Suites New Orleans Convention Center
1201 Convention Center Blvd
New Orleans, LA 70130
504-566-9990
Hilton Riverside
Two Poydras Street
New Orleans, LA 70140
504-561-0500
Hilton New Orleans St. Charles
333 St. Charles Avenue
New Orleans, LA 70130
504-524-8890
Holiday Inn Chateau LeMoyne
301 Rue Dauphine
New Orleans, LA 70112
504-581-1303
Holiday Inn French Quarter
124 Royal Street
New Orleans, LA 70130
504-529-7211
Holiday Inn Metairie New Orleans Airport
2261 North Causeway Blvd.
Metairie, LA 70001
504-373-5946
Hotel Monteleone
214 Royal Street
New Orleans, LA 70130-2201
504-523-3341
Loews New Orleans Hotel
300 Poydras Street
New Orleans, LA 70130
504-595-3300
New Orleans Marriott
555 Canal Street
New Orleans, LA 70130
504-581-1000
New Orleans Marriott Metairie at Lakeway
3838 N. Causeway Boulevard
Metairie, LA 70002
504-836-5253
Omni Royal Crescent Hotel
535 Gravier Street
New Orleans, LA 70130
504-527-0006
Staybridge Suites New Orleans
501 Tchoupitoulas Street
New Orleans, LA 70130
504-571-1818
800-858-1319
The Whitney Wyndham Hotel
610 Poydras Street
New Orleans, LA 70130
504-581-4222
Windsor Court
300 Gravier St.
New Orleans, LA 70130
504-523-6000
Wyndham New Orleans Riverfront Hotel
701 Convention Center Blvd
New Orleans, LA 70130
504-524-8200
Dining:
Chef John Besh's American Sector on the Museum campus offers a nostalgic menu updated with contemporary culinary inspirations. From soups, snacks and sandwiches to sensational entreés, "Sweet Tooth" desserts, and soda fountain favorites, Chef Besh's creativity will delight diners of all ages. The American Sector is open Sunday through Thursday from 11:00 am – 9:00 pm and Friday & Saturday from 11:00 am – 11:00 pm. Visit our newest dining addition, the Soda Shop daily from 7:00 am – 5:30 pm for a quick bite or a scoop of our house-made ice cream!

I want to tour Normandy. What should I go see?
With 375 miles of beaches, cliffs, farming villages and ports, Normandy is a contrasting milieu of ancient fortresses and castles, ruined monasteries and rolling farmland replete with memories of World War II and scarred with evidence of the Allied D-Day invasion of June 6, 1944. While there are many faces of Normandy, this fact sheet provides suggestions for those travelers wishing to visit D-Day-related sites.
Also, please look into our Victory in Europe Tours or find out more about other World War II travel packages.
Recommended Travel Books:
The Visitor's Guide to Normandy Landing Beaches by Holt, Tonie and Valmai
AAA Essential Normandy: All You Need to Know by Nia Williams
Insight Compact Guide: Normandy by Manfred Braunger
A Traveler's Guide to D-Day and the Battle for Normandy by Carl Shilleto and Mike Tolhurst

Don't see your question here? Search our website for more information.