VOLUNTEER SPOTLIGHT: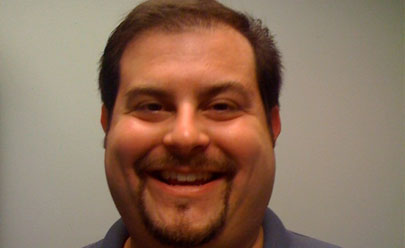 Meet Eric Allison:
Eric Allison came to be a volunteer here in an unusual manner. He was talking with his friend and mentor Rabbi Uri Topolsky of Congregation Beth Israel in New Orleans about finding some meaningful ways to fill up his free time. They discussed Eric's interest in World War II history and Rabbi Topolsky pointed out to him that he was lucky to have The National WWII Museum in his city and that he should volunteer there. It would also be a way to memorialize his relative Shep Zitler who was a Polish Jew that survived fighting in the Polish Army against the Germans, being in a POW camp, and being used as slave labor for the Nazis.
So far Eric has been working at the Information Desk and at the Museum's 4D movie Beyond All Boundaries and he looks forward to taking part in docent training soon. He recently agreed to contribute to the Museum's blog about his experience as a volunteer. One of his favorite activities at the Museum is meeting all of the different WW II veterans that are here.