THE VICTORY BELLES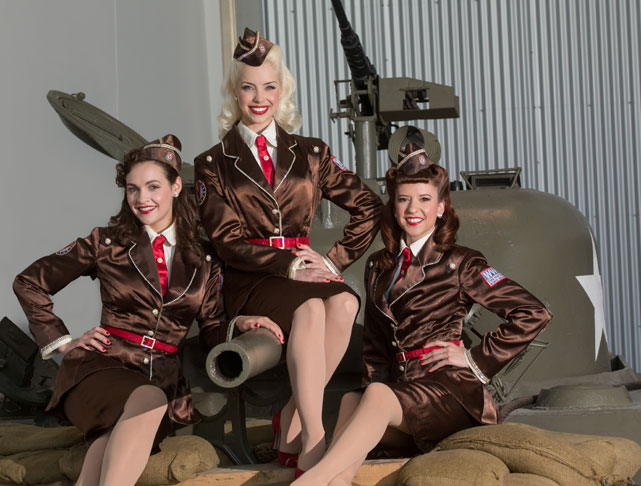 The National WWII Museum's charming vocal trio, the Victory Belles, will take you on a nostalgic journey through World War II-era musical classics. Enjoy a trip down memory lane with their spirited performances of such hits as Boogie Woogie Bugle Boy, Don't Sit Under the Apple Tree, Chattanooga Choo Choo and I'll Be Seeing You, all sung in rich, three-part harmony.
The Victory Belles perform often at the Museum's Stage Door Canteen and at the Museum and are also available to entertain at events around the country. Treat your guests to an evening of timeless 1940s treasures and help The National WWII Museum keep America's magical musical history alive!
For information on booking the Victory Belles for your special event, please call Victoria Reed at 528-1944 x 267, or email victoria.reed@nationalww2museum.org.

Like the Victory Belles on Facebook!