Exciting Field Trips in New Orleans


A visit to The National WWII Museum is an exciting, educational experience for students and teachers alike. We offer several ways to experience the Museum and look forward to helping you plan your visit. Please read through the following information carefully and then contact our Sales Office with any questions, or when you are ready to schedule your field trip in New Orleans' #1 attraction.
The Education Department at The National WWII Museum is here to help you explore the history and lessons of WWII with your students right here in New Orleans, Louisiana. Field trips at the Museum utilize an object-based learning experience, educational technology, and world-class exhibits. The Museum uses its rich collection of artifacts, archives and oral histories to take history beyond the pages of textbooks and into the hands of curious students.
To book a field trip, please call 504-528-1944 x 222 or email group.sales@nationalww2museum.org.
Teachers who have booked a field trip, please download Field Trip Logistics and Expectations to prepare for your visit.

FIELD TRIPS:

The Museum includes exhibits covering America's entry into the war, the Home Front, the European Theater of Operations including D-Day, the Pacific Theater of Operations, and the Louisiana Pavilion, featuring WWII airplanes, boats, vehicles and weapons. Beyond All Boundaries, our 4-D film produced and narrated by Tom Hanks shown exclusively in our Solomon Victory Theater, is a spellbinding immersive journey through the war that changed the world. The US Freedom Pavilion: The Boeing Center tells the story of our nation's unprecedented industrial capability during the war years and explores what it was like to participate in World War II on land, at sea or in the air. Final Mission: The USS Tang Submarine Experience is an interactive submarine experience based on the last war patrol of the USS Tang in the Pacific Theater. Visitors man the positions and perform the battle actions of actual crewmembers as the sub engages the Japanese Imperial Naval Forces.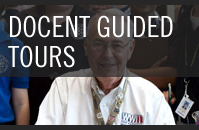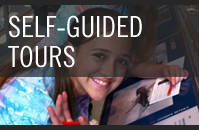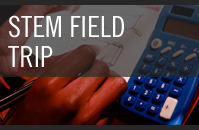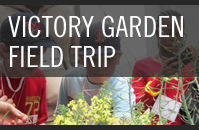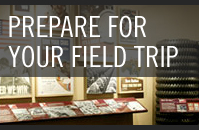 Docent-Guided Tours:
Trained volunteers will foster your students' interactive exploration of the Museum's exhibits. The students will discover Museum resources (artifacts, posters, oral histories, etc.) that illuminate the history and lessons of WWII. Students are issued WWII "ration books" in which to record interesting facts and jot down important vocabulary. There are a limited number of docent-led tours available each day. The maximum number of individuals (both students and chaperones) on any one docent led tour is 60 - to allow smooth, timely movement through our Exhibits. Please inquire about availability as you schedule your field trip. You may select either the European tour or the Pacific tour. Both tours include a tour of the Home Front exhibits.

Self-Guided Tours
If your group is larger than 60 or if you do not want a guided tour, students may explore the Museum on their own (along with adult chaperones), including the new US Freedom Pavilion: The Boeing Center. Class sizes may be limited even for self-guided tours. To help your students explore the Museum in a thoughtful,thorough way, download a student activity worksheet and answer key for exploring the chronological WWII exhibits in the Louisiana Memorial Pavilion.
If you will be visiting the US Freedom Pavilion: The Boeing Center, have your students read these fact sheets about our airplanes and submarine experience before their visit:
Airplanes in the US Freedom Pavilion: The Boeing Center
Final Mission: The USS Tang Submarine Experience
Upon arrival at the US Freedom Pavilion: The Boeing Center, your students may obtain a printed "Flight Log" scavenger hunt from the volunteer greeter near the entrance. You may view a copy here.

STEM Field Trip for Math and Science Students
The National WWII Museum offers an on-site STEM field trip for middle school and high school students. Focused on problem solving, collaboration and critical thinking, students explore the scientific and technological innovations that helped with the war. Consisting of both a Museum tour and an engineering design activity in our classroom, students are actively engaged in hands-on learning throughout the experience. Real-world science and math are just a bus ride away!
Available for grades 7 – 12
Size limit—30 students
Length—2.5 hours
Separate middle school and high school programs available
View photos and get more details on the STEM Field Trip itinerary!
Download a STEM Field Trip informational flyer!

Victory Garden Field Trip for Elementary Students
Young students begin their field trip in our Student Resource Center where they learn about the importance of teamwork during the war by piecing together and interpreting colorful propaganda poster puzzles. To introduce the subject of gardening, students race through the classroom to recreate the often-misunderstood path of food from farm to family table. Before leaving the classroom, students watch the classic 1943 Barney the Bear's Victory Garden film, which encouraged children to help the war effort by planting their own gardens. After a brief visit to the Museum's Home Front exhibit, students trek out to our on-site Victory Garden where they learn all about seed crop and seed selection, composting, watering, weeding, and harvesting. As a special treat, each students gets to plant a seed in our special Student Garden and gets to fill their own Victory Garden seed packets to take home for planting. Combining history, civics, biology, and earth science, it's a great hands-on field trip in New Orleans and a great introduction to the Museum.
Available for grades 2-5
Size limit—30 students
Length—90 minutes
Monday and Tuesday only
View photos and get more details on the Victory Garden Field Trip itinerary!
Download a Victory Garden Field Trip informational flyer!

PREPARING FOR YOUR FIELD TRIP:

Teachers: Whether you requested a docent-led tour or a self-guided tour, pre- and post-visit activities will help your students gain the most from a field trip to The National WWII Museum.
We encourage self-guided tours (only) to use our student activity worksheet, which should not be given out to students taking docent-led tours.

Orientation Film
We highly recommend you show the eight-minute film The Road to War before your visit. It provides an overview of the years immediately prior to World War II. Self-guided tours (only) can see this film at the Museum. Docent-led tours will not have time.

Hours of Operation:
Seven days a week, 9:00 am – 5:00 pm. Closed Mardi Gras Day, Thanksgiving Day, Christmas Eve and Christmas Day.

Accessibility:
The National WWII Museum is fully accessible to people with disabilities. Please contact the Museum if you have students or adults with special needs.