Exciting Field Trips in New Orleans


The National WWII Museum is an exciting, educational experience for students and teachers alike. There are several ways to navigate the Museum and we will be happy to assist you in planning your visit. Please read the following information and then contact our Sales Office 504-528-1944 x 222 or toll free 1-877-813-3329 x 222; or email group.sales@nationalww2museum.org.
The Education Department at The National WWII Museum helps you explore the history and lessons of World War II. Museum field trips incorporate object-based learning, educational technology, and world-class exhibits. The Museum's rich collection of artifacts, archives, and oral histories take history beyond the textbook and into the hands of curious students.
Please download our Field Trip Logistics and Expectations to prepare for your visit.

FIELD TRIPS:

The Museum Campus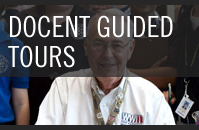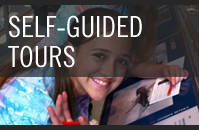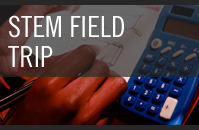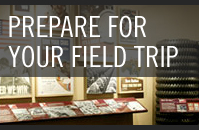 Docent-Guided Tour
Trained volunteers foster your students' interactive exploration of the US Freedom Pavilion: The Boeing Center. The US Freedom Pavilion docent tour includes a Who, What, and Where group activity. Students choose a veteran's story, a WWII airplane, and a battle to explore. Group discussions highlight the larger picture of the war. Students are issued workbooks to record their discoveries.
There are a limited number of docent-led tours available each day. The maximum number of students and chaperones on any one docent-led tour is 60 to allow smooth, timely movement through our exhibits. Please inquire about availability as you schedule your field trip.
Available for grades 5 – 12
Size limit—60 (students and designated chaperones)
Length—1 hour
Offered with advanced reservation at 9:00 a.m., 11:00 a.m., 1:00 p.m. or 3:00 p.m.
Availability based on volunteer docents

Self-Guided Tour
If your group is larger than 60 or if you do not want a guided tour, students may explore the Museum on their own (accompanied by adult chaperones). The following Student Recon Mission help your students navigate the Campaigns of Courage Pavilion in a thoughtful manner.
Campaigns of Courage Student Recon Mission
Instructions:
This Student Recon Mission is for the Road to Berlin gallery (First floor); and the Road to Tokyo gallery (Second floor). You will find answers by moving through the entire building.

Print copies double-sided on 8.5x11 paper and bring with you to the Museum.

STEM Field Trip
The Museum offers STEM field trips specially designed for middle and high school science and math students. Focused on hands-on problem solving, collaboration and critical thinking, students explore the scientific and technological innovations that helped win the war. Conducted in the US Freedom Pavilion: The Boeing Center, the visit includes an engineering design challenge. Real-world science and math are just a bus ride away.
Available for grades 6 – 12
Size limit—30 students and 3 chaperones
Length—2 hours
Offered weekdays with advanced reservation at 9:30 am.
Aligned to Common Core and Next Generation Science Standards

Preparing for Your Field Trip
Teachers: Whether you requested a docent-led tour or a self-guided tour, pre- and post-visit activities will help your students gain the most from a field trip to The National WWII Museum. The museum offers youth group lunch options for groups of 10 or more. Please click link to view our lunch offerings: Youth Group Lunch Menus.

Orientation Film:
We highly recommend you show the eight-minute film The Road to War to your students before their visit. It provides an overview of the years immediately prior to World War II. Download the student activity sheet for this film.

Hours of Operation:
Seven days a week, 9:00 a.m. – 5:00 p.m. Closed Mardi Gras Day, Thanksgiving Day, Christmas Eve, and Christmas Day.

Accessibility:
The National WWII Museum is fully accessible to people with disabilities. Please contact the Museum if you have students or adults with special needs.