SPECIAL EXHIBITS: GRIDIRON GLORY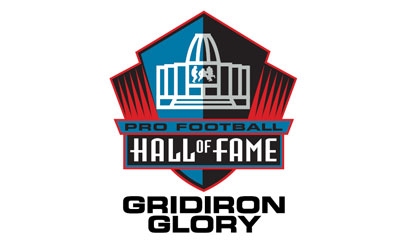 January 26 – May 5, 2013
On view in the Louisiana Memorial Pavilion
Organized by the Pro Football Hall of Fame
Gridiron Glory: The Best of the Pro Football Hall of Fame presents a panoramic view of the story of professional football — from its humble beginnings in the late 19th century to the cultural phenomenon it is today — and brings together an extraordinary collection of artifacts, while creating an unforgettable interactive experience. The Hall of Fame has partnered with NFL Films in creating the audio and video for this exhibit.
The exhibition — a cornerstone event in the multi-year celebration of the Hall of Fame's 50th anniversary — is the most extensive and comprehensive exhibition featuring America's most popular sport ever to tour.
In addition to WWII-related NFL artifacts, this exhibition of Gridiron Glory will also include historic items related to the New Orleans Saints.
Find out more on the Museum Blog.

Images: