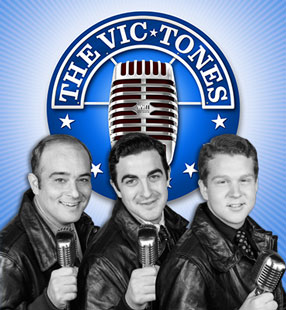 The Vic-Tones
Wednesdays, January 18 – June 28

The Vic-Tones, a dynamic male vocal trio with their own distinctive sound, are the newest addition to The National WWII Museum's entertainment roster! These talented singers celebrate the music of the 1940s. Swing, big band, jazz, Latin, and country music dominated and defined this decade, and the Vic-Tones bring it all to life in BB's Stage Door Canteen. You'll swoon and swing to the harmonic vocal stylings of ageless classics like Chattanooga Choo Choo, Way Down Yonder in New Orleans, Pistol Packin' Mama, The Way You Look Tonight, and I'll Be Seeing You, among many others.
Purchase tickets
View matinee menu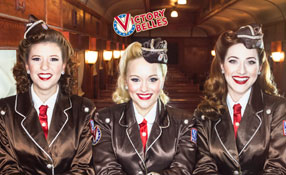 The Victory Belles
April 30, May 19, June 12, July 15, and September 15

The Victory Belles are a delightful vocal trio performing the music of the 1940s, serenading audiences at The National WWII Museum and across the globe. The music of the 1940s brought hope and joy to our GIs and those on the Home Front alike—and the Victory Belles keep that tradition alive in rich, three-part harmony. Their repertoire includes all the treasured gems of the WWII era plus patriotic classics including a musical salute to each branch of the US armed forces.
Purchase tickets
View matinee menu
View brunch menu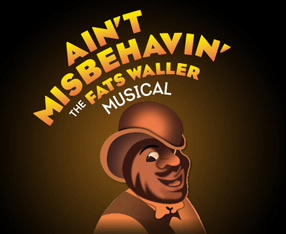 Ain't Misbehavin'
May 5 – June 25

The Harlem Renaissance of the 1920s and 1930s comes to life in the three-time Tony Award-winning musical revue Ain't Misbehavin'. Join five performers on a journey through the timeless music of Thomas "Fats" Waller. You'll be jumpin' and jivin' with memorable songs such as Honeysuckle Rose, Ain't Misbehavin', Black and Blue, This Joint is Jumpin', and I've Got a Feeling I'm Falling. One of the most popular, well-crafted revues of all time, Ain't Misbehavin' is a sassy, sultry musical celebration of legendary jazz great Fats Waller.
Purchase tickets
View brunch menu
View dinner menu
The story of how Bob Hope gave levity and laughter to troops during one of the most brutal conflicts in human history is a crucial component of the history of the war—and a demonstration of how humanity can shine through in the darkest of times. The National WWII Museum is proud to have BB's Stage Door Canteen performances supported by the Bob & Dolores Hope Foundation. If you are a veteran of any war, you may be eligible for free show-only tickets to BB's Stage Door Canteen performances. Please call our box office at 504-528-1943 for more information.