The Guns at Last Light by Rick Atkinson
Pulitzer Prize winner and best-selling author Rick Atkinson (An Army At Dawn, The Day of Battle) recently sat down with Museum President and CEO, Dr. Nick Mueller, to discuss the final book in his epic "Liberation Trilogy," The Guns at Last Light. From that conversation, we are able to offer an exclusive sneak peek video series delving into various topics covered in the book.
Video 7: Rick Atkinson Discusses The National Redoubt
In our 7th and final installment, the author discusses Eisenhower's strategy change in regards to taking Berlin and the "fiction" of the National Redoubt.

Previous Installments: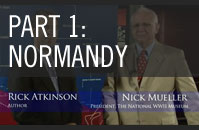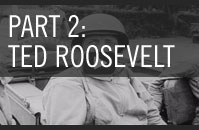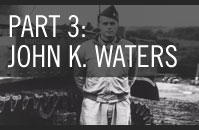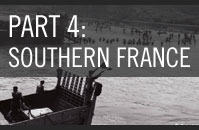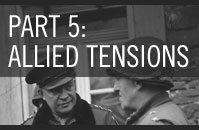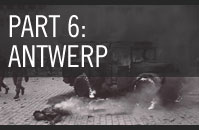 BOOK RELEASE EVENT — MAY 8, 2013
5:00 pm Reception | 6:00 pm Presentation | 6:45 pm Audience Q&A | 7:20 pm Book Signing
The National WWII Museum is honored to host the official release event for The Guns at Last Light on May 8, 2013. This event is free and open to the public. Registration is required so RSVP now to ensure your spot.
RSVP TO THE EVENT NOW

RSVP TO THE EVENT