PUBLIC PROGRAMMING:


The National WWII Museum hosts a number of ongoing and special events open to the public throughout the year. From learning workshops for the whole family to lectures (both scholarly and more general) to film screenings, the Museum offers a variety of programming that helps to deepen the understanding of the American experience in World War II.

FEATURED PROGRAMMING: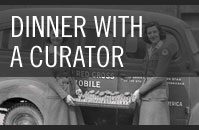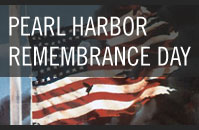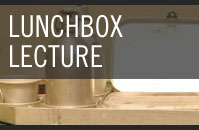 Dinner with a Curator
Dinner with a Curator is a seasonal series where Museum staff and guests will discuss a featured topic related to World War II while enjoying a delicious three-course dinner. All dinners catered by Chef John Besh at the Museum's American Sector restaurant. Space is limited and reservations are required.

Pearl Harbor Remembrance Day at the Museum
Saturday, December 7, 2013
10:00 am – 2:00 pm
On December 7, 2013, we'll commemorate the 72nd anniversary of the attack on Pearl Harbor and the start of America's involvement in WWII. We hope that you are able to be with us.

Lunchbox Lecture
Wednesday, December 18, 2013
12:00 pm – 1:00 pm
Annie Tête presents "Toy Manufacturers During the War." Pre-order your lunch and pick it in The Soda Shop before the next lecture. Call 528-1944 x 210 for the daily soup and sandwich special and to place your order!

Check the calendar for specific dates and times and for additional events. All programs are free to the public unless otherwise indicated.