WEBINARS: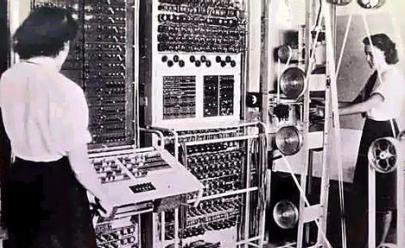 The Education Department offers professional development webinars throughout the year that focus on a variety of WWII topics. These webinars are generally offered free of charge. To access them, all you need is a computer with internet access and speakers. Below is a list of upcoming webinars.
Each webinar will be open twenty minutes prior to its start time. Click on the web address to go directly to the webinar site. Once you sign in, you will be able to test you connection speed and your sound level.

Upcoming Webinar:The 70th Anniversary of the Japanese Attack on Pearl Harbor
A FREE Electronic Field Trip for Students and Teachers from The National WWII Museum
In the war that changed the world it was the day that changed the war—a "Day of Infamy."
That day brought the United States into WWII, adding the strength and determination of the American people to the Allied arsenal as it struggled to defeat the Axis. Through this special, live Electronic Field Trip, students will explore Japanese and American motivations and actions through maps, primary sources, and a trip through the Museum's Pearl Harbor exhibit. Students will also encounter stories of survivors and pay tribute to the lives that were lost. Students will be able to submit questions during the presentation and teachers will receive classroom materials—including a pre and post-test—to supplement the information presented. Appropriate for students in grades 5-12.

When Is It?
We're offering the same program at two times to accommodate schools in all time zones.
Date: December 7th, 2011
Times: 9:00AM - 10:00 AM CST and 2:00PM - 3:00PM CST
Length: Approximately 60 minutes

What You Need
All you need to participate in the webinar is an internet connection. For your whole class to participate, you'll also need an LCD projector or interactive whiteboard and external speakers.

Registration
To register, please fill out the form below. For more information or if you have any questions, email virtualclassroom@nationalww2museum.org