STAR TEACHER LYNNE O'HARA: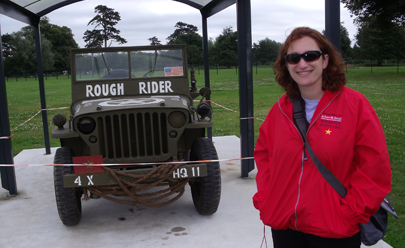 About Lynne:
This semester, we're spotlighting Lynne O'Hara from Central Bucks High School - West in Doylestown, PA.
Lynne O'Hara is a National Board Certified Social Studies teacher from Doylestown, Pennsylvania. She has a BA in History from the Pennsylvania State University and an MA in History from Villanova University. She was Pennsylvania's 2003 James Madison Memorial Senior Fellow and has participated in several National Endowment for the Humanities Seminars and Institutes and Gilder Lehrman Summer Seminars. She was selected as a 2011 Teacher Scholar for the Albert H. Small Normandy: Sacrifice for Freedom Student and Teacher Seminar, and was a nominee for the VFW Teacher of the Year Award in 2012. At Central Bucks -West she coordinates the school's National History Day Program and serves as a class advisor, coordinating student activities.
We asked Lynne a few questions about her teaching philosophy and effective ways to teach World War II to her students.

Q&A with Lynne
What World War II primary source has proven the most effective in your classroom?
I use the Individual Deceased Personnel File of one ordinary U. S. Soldier who died at Utah Beach on June 15, 1944. It tells the story of the death of Technician Fourth Class Willard U. Begel of Lehighton, Pennsylvania. I focus an entire lesson on telling the story of World War II from the eyes of this most ordinary of soldiers. It is a poignant reminder that wars are fought by ordinary men and women who deal with extraordinary circumstances. (These are available through contacting the U.S. Army via the form included on this page. It can take 6-8 weeks to arrive.)
What lessons of World War II do you feel are most relevant to students today?
The most relevant lesson of World War II is the idea of sacrifice - putting your personal needs and desires on hold for a period of time in order to assist in the greater good. So many World War II veterans have met have said simply, "that was my job and I was proud to do it." These true American heroes are very quick to point out that they did what needed to be done and do not deserve special recognition for their service.
If you could recommend one book on World War II to other teachers and students what would it be?
I would recommend Alex Kershaw's The Bedford Boys, about a group of young men from Virginia who end up in the first wave at Omaha Beach. It is touching and engaging and you identify with these young men and desperately hope for them. It does a wonderful job of telling the stories of D-Day from the eyes of those who were there.

Classroom Ideas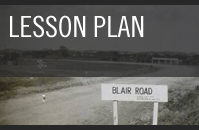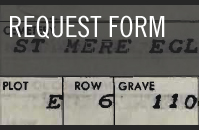 | | | | | |
| --- | --- | --- | --- | --- |
| Using sources like an Individual Deceased Personnel File, Ms. O'Hara's students explore WWII through the eyes of a soldier | | Request an Individual Deceased Personnel File to use in your own WWII lesson | | |