STEM FIELD TRIP FOR SCIENCE & MATH STUDENTS:


World War II: Awesome Stories, Awesome Science
From radar and penicillin, to rockets and jet engines, to a new understanding of the power of the atom, WWII was a time of incredible scientific and technological innovation. Through a cross-curricular approach, math and science is presented within the historical context giving students opportunities to explore the actual applications of fundamental STEM concepts and their consequences in the real world.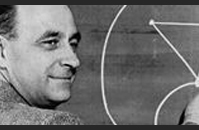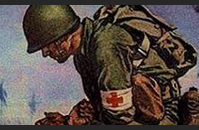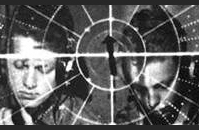 The Tour
Officially titled, "You Gotta Be Smart to Win a War," the field trip is for 30 students. In two groups they tour the US Freedom Pavilion: The Boeing Center, using its artifacts and displays to see how STEM practitioners solve problems. Students will see how form and function are aligned in design, and how science principles inform engineering decisions. Making calculations and applying information, they will compare the technologies of today to those of the past to see how teamwork, knowledge, creativity, and persistence are all necessary ingredients in solutions.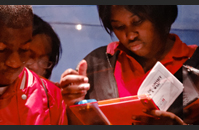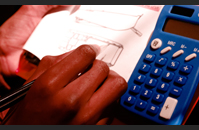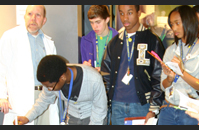 Back In Your Classroom
Use The National WWII Museum STEM lessons and activities to enrich your classroom and extend the experience. We share lessons on everything from electronics to weather, with students building things as diverse as circuits and assembly lines.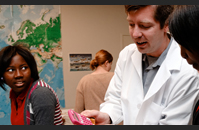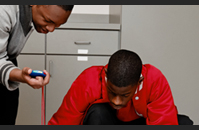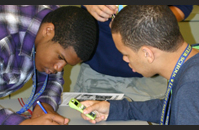 Schedule Your STEM Field Trip
Trips are available mornings from September through May. This trip can introduce students to the methods of science, or provide them with opportunities to apply their skills in a real-world context.
To schedule your trip, or for more information call Group Sales at (504) 528-1944 x 222 or email group.sales@nationalww2museum.org
This field trip addresses the following Louisiana GLE's:
Grade 6 GLE's Addressed by STEM Field Trip
Grade 7 GLE's Addressed by STEM Field Trip
Grade 8 GLE's Addressed by STEM Field Trip
High School GLE's Addressed by STEM Field Trip

What the Students are Saying
"Instead of just listening, we got to get our hands on it!"
Gerald, 8th grade
"You could have warned us it would break at 100 twists!"
Sarah, 11th grade
"Awesome Applesauce!" (we think that's good)
LaShon, 10th grade
"You tricked us! We didn't realize we were doing science!"
Tamika, 7th grade