VIRTUAL FIELD TRIPS:


Virtual Field Trips
The National WWII Museum offers the following interactive, fast-paced "Virtual Field Trips" that are videoconferenced LIVE into classrooms across the country. Guided by a museum educator, students analyze maps, photographs, artifacts, posters, speeches, and songs as they explore the chronologies, strategies, motivations, and outcomes behind these fascinating chapters of WWII history.
All videoconferences last one class period and include pre- and post-program curriculum materials.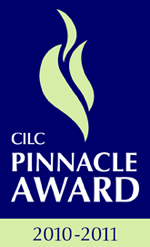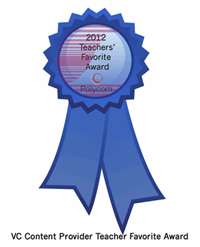 Program Descriptions:

Who can participate?
You must be able to videoconference through IP (Internet Protocol) and have the ability to print out and photocopy documents from the Museum's website. All programs include pre- and post-program curriculum materials.
But what if my school does not have videoconferencing equipment?
No problem! Videoconferencing equipment is not required to experience a Virtual Field Trip. The Museum can present any of the programs above via webinar software. All you need is a computer with internet access, a projector or interactive white board and external speakers. Contact the Virtual Classroom Coordinator for further details.

Program Length:
Approximately one hour (but if you have more time, we can do more).
Cost:
$100 per videoconference. Volume discounts available.
Number of Students:
These programs are designed to be experienced by one class of students at a time. That way each student has more opportunity to participate. Larger groups can be accommodated.

What Teachers Are Saying:
"My students really enjoyed the D-Day videoconference. Their favorite part was helping Eisenhower decide where and when to attack. My favorite part was how easy it was to arrange and the curriculum material that came with it. Next year I'll add the Iwo Jima program to my schedule."
"The African American program fit perfectly with our Black History Month curriculum. The kids really enjoyed the oral histories--and the songs!"
"We loved the Sci-Tech in WWII virtual field trip. You really grabbed the students' attention when you showed them the connections between WWII and today. I teach American History, but this program would be perfect for a science class, too."

How to Book
To schedule a Virtual Field Trip, register here. The Virtual Classroom Coordinator will contact you to confirm your date and time.

Professional Development Programs
The Education Department offers professional development sessions via videoconferencing or webinar software throughout the year on any of the WWII topics above. These sessions are booked per teacher request.
Cost: $200