RESEARCH STARTERS: THE AMERICAN HOME FRONT: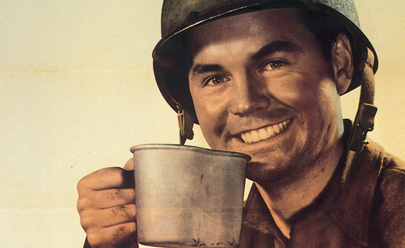 Life on the Home Front
The Home Front is the name given to the activities of the civilians when their nation is at war. Life on the Front during WWII was a significant part of the war effort for all Americans and had a major impact on the outcome of the war. Millions of new jobs were created to support the military; as a result there was a large scale migration to industrial centers. A rationing system was started in the United States to help conserve the limited number of resources—particularly food, rubber, and steel.
Families were encouraged to recycle needed materials like waste fats (for explosives) and scrap metal. Increased industrial activity meant millions of women were needed in factories for the first time. African Americans also gained opportunities to find good paying war work. Movies, radio programs (there was no TV yet), songs, and even comic books often had WWII themes during WWII. Posters encouraged Americans to support the war effort by buying war bonds, rationing, growing their own food in Victory gardens, enlisting in the military, and not spreading rumors about the war. The mood of the country was captured well with the slogan, "We're All in This Together!"

Secondary Sources
Americans Remember the Homefront: An Oral Narrative of the World War II Years in America by Roy Hoopes
World War II: On the Homefront by Katharine Emsden
"When is Daddy Coming Home?": An American Family During WWII by Richard Carlton Haney

Primary Source Gallery: