SUPPORT FOR TEACHERS AND STUDENTS: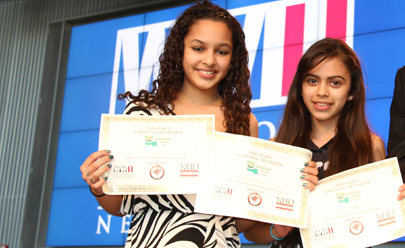 The National WWII Museum is committed to developing an appreciation of history among all students. We support all students who are developing World War II-themed projects. We also connect Louisiana students who are working on any topic with resources and experts for their projects.
As a student or teacher, some of the helpful items you can access from the Museum include:
History Day Rule Books
Explanations of the Annual Theme
History Day Guides to Researching and Creating Topics
Primary, Secondary, and Reference Sources
Preliminary Feedback on Projects
Connections to Other Historic Institutions and Libraries
Informational Webinars on History Day
Classroom Visits by the History Day Coordinator
Interviews with World War II Experts
We cannot guarantee that we can fulfill every interview request. We ask that all interview requests be preceded by a reading of at least two secondary sources. Please email a sample of questions you'd like answered in advance so that we can locate the appropriate staff member and find a convenient time for the interview.

To access these resources, email historyday@nationalww2museum.org or call (504) 528-1944 x 304