CAPITAL EXPANSION:


The National WWII Museum's capital campaign, The Road to Victory: A Vision for Future Generations, will tell the entire story of the American Experience in World War II. When completed in 2017, this $320 million expansion project will quadruple the size of the original Museum, adding state-of-the-art programs and exhibit space, libraries and archives, and collections and conservation space. An endowment campaign will provide long-term funding for educational programs, research and collection of oral histories, and future exhibitions.

The first major achievement on The Road to Victory came in 2006 when the E. J. Ourso Discovery Hall was completed, creating new educational facilities and spaces. In November 2009 we celebrated the grand opening of the Solomon Victory Theater, Stage Door Canteen entertainment venue and the American Sector restaurant. In June 2011 we opened the John E. Kushner Restoration Pavilion, which allows visitors a behind-the-scenes look at volunteers and staff restoring World War II artifacts, such as boats and vehicles. Next, the Museum will construct three new exhibit pavilions. Together, these interactive spaces will portray all campaigns of the war on land, sea and air, honor each branch of the U.S. military services, and tell the powerful story of life after the war.

We invite you to join us on The Road to Victory.

Upcoming Exhibit Pavilions: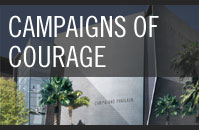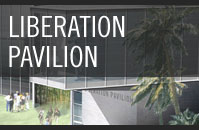 Renderings: