INTERNSHIP OPPORTUNITIES: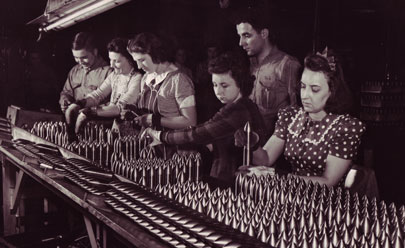 Currently, the Museum offers a limited number of unpaid internships each semester to qualified college juniors, seniors and graduate students. Internships are not available in all departments every semester. Don't see an internship in your desired department below? Submit your information for future opportunities.
If you are interested in fulfilling service hours with the Museum outside of an internship, read more about volunteering at the Museum.
Have questions? Learn more about the Museum's internship program and its guidelines.
NO PHONE CALLS OR WALK-INS PLEASE.

Want to work at the Museum? Check out employment opportunities.

AVAILABLE INTERNSHIPS
CURATORIAL INTERN
The curatorial department seeks a graduate intern for an eight-week (maximum) internship at 20 hours per week (preferably). The intern will assist the director of curatorial services in developing projects related to collections moves and management. The qualified intern will:
Have done coursework in collections management, archival management, history, or related fields.

Be punctual and maintain a committed schedule.

Have strong attention to detail.

Have ability to follow directions.

Be proficient in Excel and Microsoft Office Suite.

Have an interest in learning about long-term preservation of museum and archival collections.
This internship will be a great experience for future curators, archivists, and library and information science professionals.

EDUCATION INTERN
Under the supervision of the Education Department, the Education intern is responsible for helping design, improve and execute several key programs the Museum's Education Department offers. Such responsibilities include helping prepare our statewide National History Day contest or helping to get our visitors interested in urban gardening through our Victory Garden. The department runs a variety of programs and interns are vital to their success. Staff will place the intern with the program best suited to skills and needs and the intern will leave the position with knowledge of public programming, interactive history and student involvement that will carry over to a variety of interests and careers. The ideal candidate will be able to work on projects independently, have excellent research, writing and communication skills and be able to handle and scan historical documents, or the desire to learn.