EMPLOYMENT: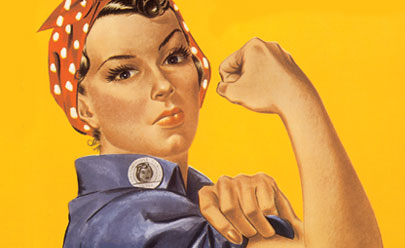 Thank you for your interest in employment opportunities at The National WWII Museum. The National WWII Museum is an EQUAL OPPORTUNITY EMPLOYER and seeks diversity in its workforce. The National WWII Museum is dedicated to a policy of non-discrimination in employment on any basis including age, sex, race, religion, national origin, sexual orientation, or disability. Consistent with the Americans with Disabilities Act, applicants may request accommodations needed to participate in the application process.
NO PHONE CALLS OR WALK-INS PLEASE.

Want to become an intern at the Museum? Learn more about Internship Opportunities.

AVAILABLE POSITIONS
SENIOR DIRECTOR OF EDUCATIONAL TRAVEL AND PROGRAM DEVELOPMENT
This position is responsible for the overall management and growth of the Museum's wide array of signature educational programs. These include study abroad and residential educational programs at the Museum's campus in New Orleans for high school and college students, WWII history battlefield tours for adult audiences, the International Conference on WWII, endowed lectures and symposia and leadership seminars.
A strong emphasis of this position will be growing the high school or college travel related offerings. As a result, the Senior Director must have a strong track record in successful program development and extensive experience in forming partnerships with universities and other educational institutions and travel related organizations.
The ideal candidate will be a self-starter with experience in the marketing and sales of educational and adult programs with a long track record of success. The position is currently supported by a team of four full-time staff and reports to the Associate Vice President of Sales and Program Development.
Interested candidates should apply online or mail resumes to 945 Magazine St., New Orleans, LA 70130.

WEB DEVELOPER
Working under the supervision of the Museum Technologist, the Web Developer will bring user interfaces to life using appropriate technologies including standards-based HTML/CSS, JS, jQuery, PHP, Flash, ActionScript and Mobile application development platforms including Android and iOS. This position will also create and update text, images, audio and video file components as part of the Museum's online presence as well as in-Museum physical computing installations.
Skill set should include HTML, CSS, JS, jQuery, SASS and other relevant frameworks, PHP, XML, LAMP, with heavy Drupal experience. Experience with Collection Management Software such as KE eMU preferred. Experience with Scrum / Agile / Lean development methods preferred. A Bachelor's degree in Computer Science, Fine Arts, Design, Photography, Math, or related field and/or 3 years of hands-on experience is required.
Interested candidates should apply online or mail resumes to 945 Magazine St., New Orleans, LA 70130.

MUSEUM TECHNOLOGIST
Under the leadership of the Director of Communications and the AVP of Marketing & Communications, the Museum Technologist will develop sophisticated, leading-edge interactive technology and execute the Museum's Interactive Strategy to support educational mission, reach revenue goals, and grow constituent engagement. This position will be responsible for leading the Museum's interactive platforms, including the construction and updating of Museum websites, development of mobile applications, implementation and extension of the end-user interface platform for the Museum's digital collections, as well as development of in-Museum physical computing interactives.
The ideal candidate will be a maker. This job is 50% creative, 50% technical. The person who holds it must be able to imagine breakthrough ideas and bring them to life with a tiny agile team. Skill set should include HTML, PHP, XML, JavaScript, LAMP, with heavy Drupal experience. Experience with Collection Management Software such as KE eMU preferred. Experience with Scrum / Agile / Lean development methods preferred. A Bachelor's degree in Computer Science, Fine Arts, Design, Photography, Math or related field and/or 5 years of hands-on experience is required.
Interested candidates should apply online or mail resumes to 945 Magazine St., New Orleans, LA 70130.

SECURITY OFFICER (PART-TIME)
The Security Officer is responsible for ensuring the safety and security of all guests, staff and Museum properties in accordance with the policies and procedures of the Museum.
The ideal candidate will have experience in law enforcement, security or military service. In addition, the ability to work a flexible schedule which includes weekends and holidays and the ability to perform the physical demands of the position are required.
Interested candidates should apply online or mail resumes to 945 Magazine St., New Orleans, LA 70130.

THE AMERICAN SECTOR RESTAURANT (multiple positions open)
Chef John Besh is now hiring for The American Sector Restaurant. On the spot interviews are conducted on Mondays from 2:00 pm – 4:00 pm in the American Sector restaurant for all front-of-house positions. We are accepting applications for all positions including:
Line Cooks
Prep Cooks
Stewards/Dishwashers
Restaurant Server
Busser
Food Runner