EUROPEAN/MEDITERRANEAN BRIEFING ROOM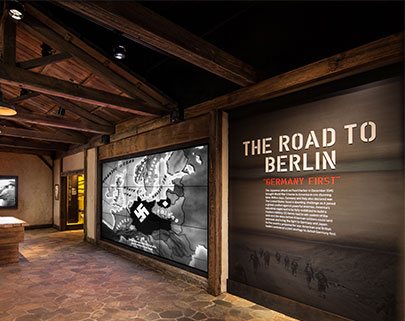 Set in an abandoned room in North Africa. The Briefing Room recreates the immense pressures faced by Allied strategists and cover the events and status of the war as of November 1942, including the strategic choices that the Allied war effort faced in early 1942 and the landings in North Africa later that year. Learn the rationale behind the decision to go to "Germany first," and be introduced to the issues faced in deciding to invade North Africa before Europe.
Made possible through a gift from Mr. and Mrs. H. Mortimer "Tim" Favrot, Jr.