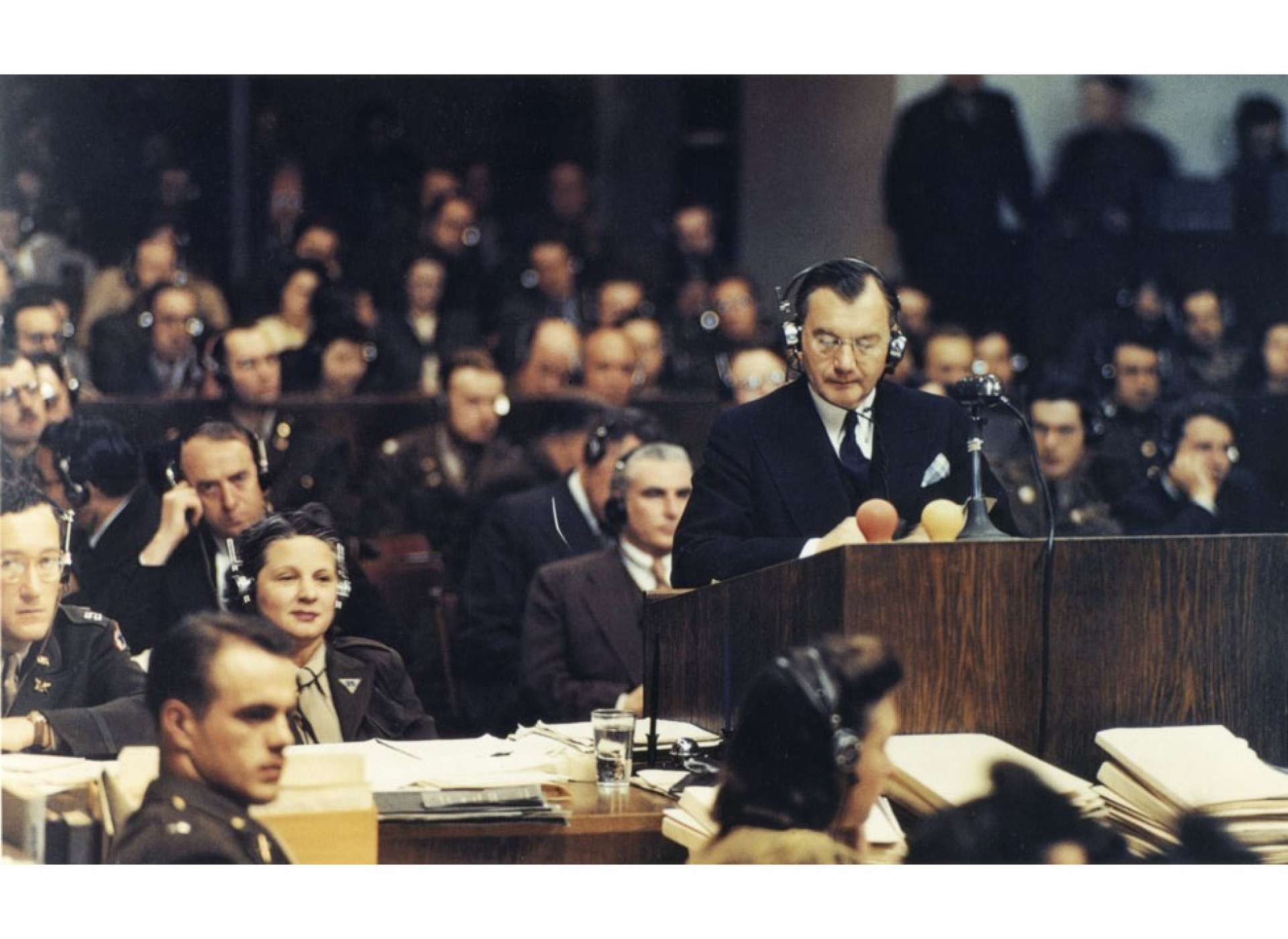 2019 Student Essay Contest

On Sunday, November 21, 1945, American Supreme Court Justice Robert H. Jackson delivered a speech to open one of the most important cases of the 20th century: the trial of defeated Nazi leaders at Nuremberg.  The trial was the first of its kind and Jackson described the momentous occasion in his opening speech, stating:  
"The privilege of opening the first trial in history for crimes against the peace of the world imposes a grave responsibility. The wrongs which we seek to condemn and punish have been so calculated, so malignant, and so devastating, that civilization cannot tolerate their being ignored, because it cannot survive their being repeated. . . . We must never forget that the record on which we judge these defendants today is the record on which history will judge us tomorrow. . . ."
Sitting before Jackson were Nazi leaders responsible for some of the most heinous crimes of World War II: waging aggressive war, the destruction of whole cities, the executions of civilians and prisoners of war, the millions of deaths in the Holocaust, and more. However, even when faced with the overwhelming evidence against the defeated Nazi defendants, Judge Jackson and his fellow prosecutors sought for justice to be done.
For its 2019 student essay contest, The National WWII Museum is asking middle school (grades 5–8) and high school students (grades 9–12) to consider Judge Jackson's quote and to explain what you feel the "grave responsibility" of justice means and why it is important for today and for how "history will judge us tomorrow."
Please consider the above quote from Judge Jackson from your point of view as a young person coming of age in the twenty-first century. Why, in even the face of horrific events and actions, is seeking justice so vital? Do individuals, leaders, or whole nations have obligations to uphold justice? Alternately, are all guilty individuals, leaders, or whole nations subject to certain universal laws and restrictions? Is justice for certain crimes and actions even actually possible?  
Use events from American and WWII history as your starting point, but don't stop in the past. Use specific examples from your own experiences and/or current events to support your ideas, beliefs, and convictions on what you feel is the meaning of justice. This is NOT a research paper, and the best essays will NOT be summaries of the past 75 years of American history or international legal precedents. Your essay will be judged foremost for its originality, clarity of expression, and adherence to contest theme, as well as its historical accuracy, grammar, spelling, and punctuation. Museum staff will read and evaluate all entries and select the winning essays.