Introducing a Museum Exclusive Educational Travel Opportunity at the Ryder Cup in Rome and Historic WWII Sites in France.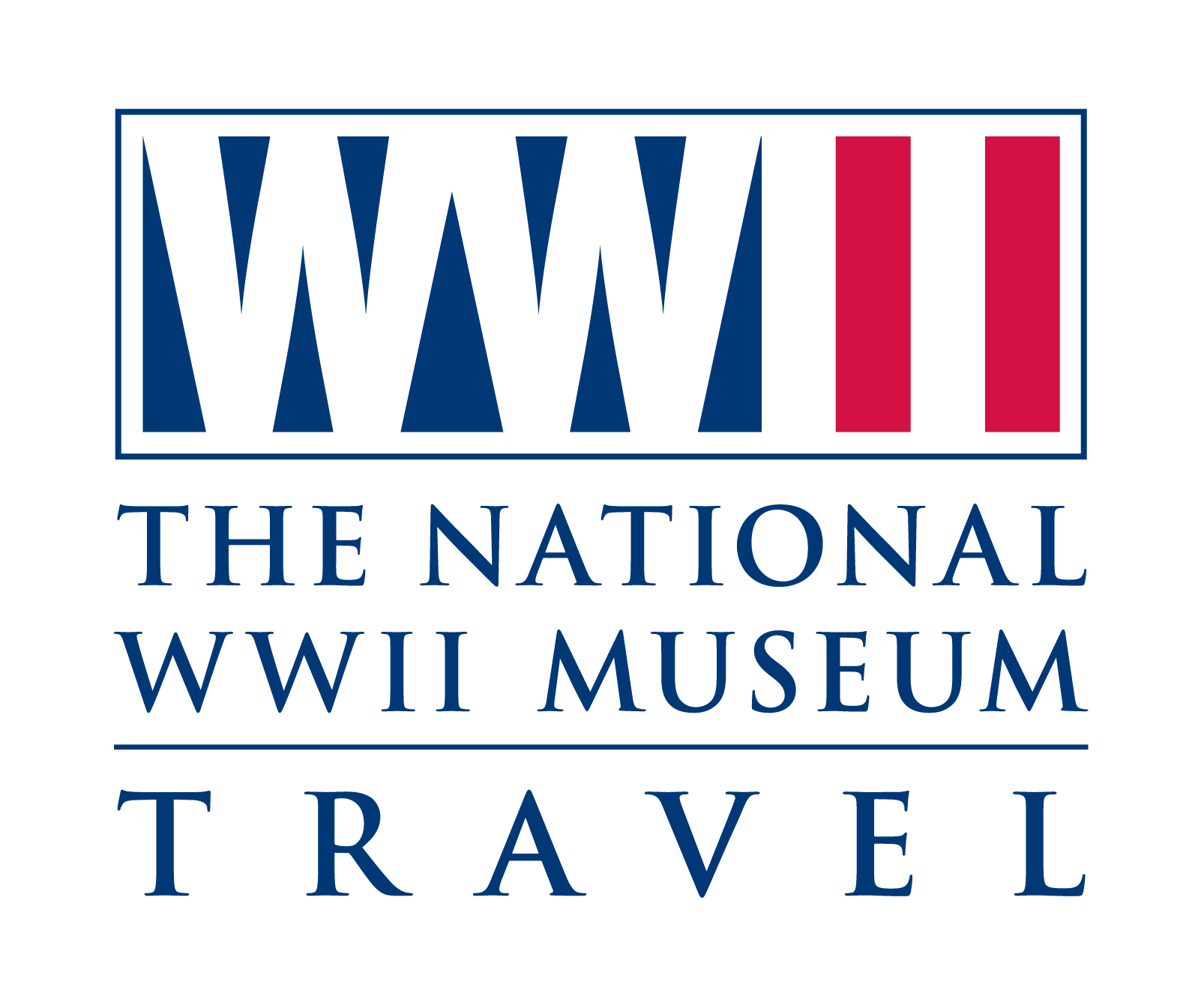 In the darkest years of World War II, people still looked to hobbies, games, and sports for entertainment and a healthy distraction from the grim reality of worldwide conflict. Golf proved to be one of those integral pastimes enjoyed by civilians, soldiers, officers, and world leaders during the war. Golfers such as Henry Cotton organized charity events to benefit the Red Cross. Others like Lloyd Mangrum saw combat service. Dwight D. Eisenhower himself became an advocate for the game after the war, ultimately being inducted into the World Golf Hall of Fame. Of course, we can't forget Bob Hope's USO Shows with his trademark golf club.
Ryder Cup in Rome to D-Day features top talent in golf pro Lanny Wadkins and expert historian John McManus, PhD.  Also joining the tour is President & CEO of The National WWII Museum, Stephen J. Watson.
Tour Overview
This new unique tour pairs golf with our high-level educational travel experience for what is sure to be a once-in-a-lifetime experience featuring three days at the Ryder Cup in Rome, meeting top golfers, touring with leading WWII historians, and learning from the most knowledgeable guides.
Quick Links
---

Additional Tour Dates
---
Call 1-877-813-3329 x 257 to inquire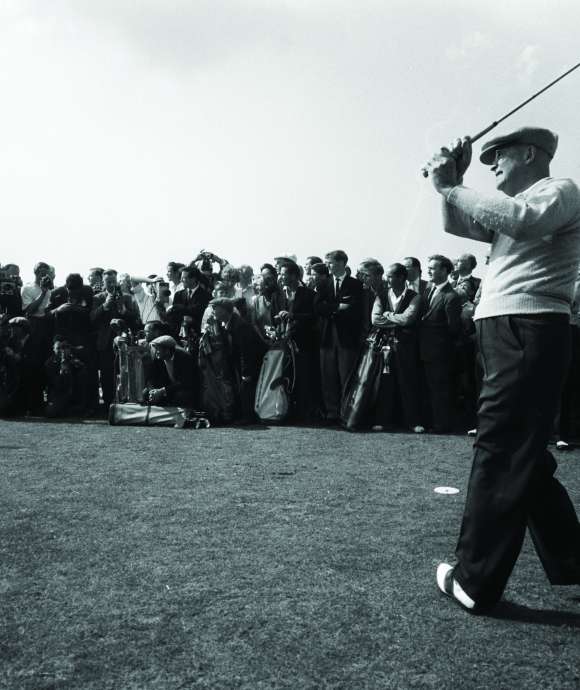 Book your trip with us!
Pay a deposit to ensure your spot. Save $2,000 per couple when booking early!
Book Your Trip
Tour Inclusions
Travel in the company of World Golf Hall of Fame Member Lanny Wadkins, featured historian, author, and D-Day expert John McManus, PhD, and President and CEO of The National WWII Museum, Stephen J. Watson
Nine-night journey with five-star accommodations in Rome, Italy, and Bayeux, France
Nine breakfasts, three lunches, five dinners, two receptions
Full-time logistical tour manager, local battlefield guides and guest speakers
Private charter flight from Rome to Caen
Private, first-class, air-conditioned motor coach transportation
VIP access to WWII sites & cultural attractions
Three-day admission to 2023 Ryder Cup in Rome
Video oral history presentations from the Museum collection
Personal listening devices on all included excursions
Included gratuities for guides, drivers, porters, and servers
Beer, wine, and soft drinks with included lunches and dinners
Informative map book including useful battlefield maps and archival images to be throughout your journey
Personalized luggage tags and customized name badge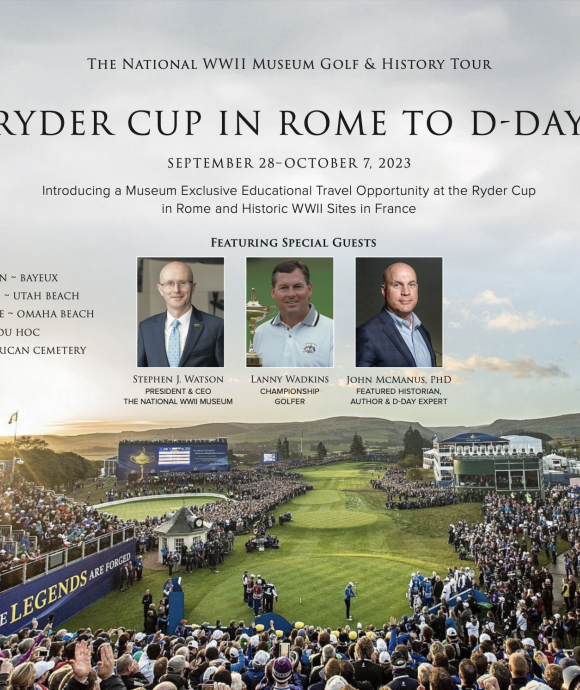 Download the Brochure
Download the official Ryder Cup in Rome to D-Day brochure for a full listing of inclusions, accommodations, and other useful information.
Download Brochure
Thursday, September 28, 2023:
Individual arrivals into Rome Fiumicino Airport (FCO). Transfer to the Grand Hotel Plaza Rome.
Enjoy a Welcome Reception and Dinner with Lanny Wadkins and the rest of the group.

Accommodations:Grand Hotel Plaza Rome (R, D)
Friday / September 29, 2023
After breakfast at the hotel, head out to Day 1 of the Ryder Cup at Marco Simone Golf & Country Club. Enjoy Garden Access. Positioned between the Ryder Cup Fan Village and the 9th fairway, The Garden offers a great place to take a moment to relax between rounds. The Garden includes a Grounds Pass and access to two indoor spaces with private facilities surrounded by a shaded garden area, providing
a perfect base for the day. This evening, dinner and discussion of day's matches with Lanny Wadkins will excite and prepare for day two.

Accommodations: Grand Hotel Plaza Rome (B, D)
Saturday / September 30, 2023*
Enjoy breakfast at the hotel before heading to Marco Simone Golf & Country Club for Day 2 of the Ryder Cup, with Garden Access. A lively discussion this evening with the group is a prelude to the third and final day of matches.
*Alternately, tour the Anzio Beachhead Museum, the Caves of Aprilia, and the Sicily-Rome
American Cemetery to gain a more comprehensive appreciation of one of the most vicious campaigns of
World War II.

Accommodations: Grand Hotel Plaza Rome (B, D)
Sunday / October 1, 2023
Return to Marco Simone Golf & Country Club for Day 3 of the Ryder Cup, with Garden Access. Relax this evening, enjoy dinner on your own and prepare for travel to France.

Accommodations: Grand Hotel Plaza Rome (B)
Monday / October 2, 2023
After breakfast in Rome, board a privately chartered flight to Caen, France, then transfer by luxury motorcoach to Bayeux. Bayeux is a medieval city full of fascinating history and natural beauty. It is perhaps most famously known for being the site of the Bayeux Tapestry, a 230-foot-long embroidered cloth which tells the story of the 1066 Norman conquest of England. Enjoy lunch on your own,then visit the Tapestry Museum, and then marvel at the Gothic architecture of the 12th-century Bayeux Cathedral from the crypt to the spires on a guided tour. Check-in to Château d'Audrieu , then enjoy dinner on your own.

Accommodations: Château d'Audrieu (B)
Tuesday / October 3, 2023
Today's tour of Normandy begins where the first shots of the invasion were fired by British glider troops at the crucial Pegasus Bridge. Guests learn about Major John Howard and his men of the "Ox and Bucks" and how they were able to secure and hold the bridge. The drives along the British and Canadian sectors (Gold, Juno and Sword Beaches) become the backdrop for the stories of landings that took place to the east of the American assaults. In Arromanches, an exploration of the remains of a "Mulberry harbor" offers insight into this great feat of engineering and ingenuity. Following free time for lunch and exploration in the village, a trip up the commanding bluff culminates with a viewing of Cinema Circulare 360 and a visit to the German gun battery at Longues-sur-Mer. This evening, featured historian John McManus joins the group for dinner and a presentation on the next day's touring.

Accommodations: Château d'Audrieu (B, D)
 
Wednesday / October 4, 2023
Travel along rural lanes, past hedgerows, and over causeways to La Fière, where the 82nd Airborne fought off four days of attacks from German troops trying to retake this strategic bridge. During today's drive both the battlefield guide and the Museum's exclusive oral history collection offer personal stories from the men who fought on the frontlines. On arrival in Sainte-Mère-Église, the famous crossroads town where American paratroopers landed during the predawn hours of D-Day, tour the Musée Airborne and visit the church made famous in the film The Longest Day. After lunch with the group in Sainte-Mère-Église, continue this afternoon to Brécourt Manor, where Dick Winters and some of his men from "Easy Company" launched the assault on German guns portrayed in the book and miniseries Band of Brothers. The day's touring concludes with a visit to the Utah Beach Museum, which includes the story of the
exemplary leadership of General Teddy Roosevelt, Jr., during the landings. Relax this evening back at the chateau.

Accommodations: Château d'Audrieu (B, L)
Thursday / October 5, 2023
Tours along Omaha Beach begin after breakfast with visits to St. Laurent-sur-Mer and Vierville-sur-Mer, providing an up-close view of the intricate German defense system and giving a sense of the overwhelming odds the American soldiers faced on that first day. Stories of individual acts of heroism that helped the Americans win the day at "Bloody Omaha" bring to life the challenges faced and conquered by the Allies. The group enjoys a picnic lunch en route to Pointe-du-Hoc, where the story of the 2nd Ranger Battalion scaling the cliffs to neutralize this heavily fortified German position is told. The last full day in Normandy culminates with Colleville-sur-Mer and the Normandy American Cemetery, with an opportunity to pay respects to the 9,387 Americans buried in the ground they helped liberate. The day concludes with a special "Farewell to Normandy" dinner.

Accommodations: Château d'Audrieu (B, L, R, D)
Friday / October 6, 2023
After breakfast, the group departs Normandy and begins the trip back to Paris. Focusing on the concluding battles of the Normandy Campaign, the first stop is in Falaise, which lends its name to the Falaise Pocket, where the Allies began a move to encircle the Germans. Traveling south from the city, traverse the infamous Corridor of Death, where the awful scenes of the routed Germany army were on display for several months as dead bodies and wreckage covered the landscape. Memorial de Montormel on Hill 262, where the Poles held off a desperate German counterattack commemorates the closing of the pocket and offers an incredible view across the landscape, and the perfect vantage point for recounting these final battles. Upon arrival at the Sheraton Paris Charles de Gaulle Airport, the remainder of the evening is at your leisure.

Accommodations: Sheraton Paris Charles de Gaulle Airport (B, L)
Saturday / October 7, 2023
This morning, bid farewell to France and return to Charles de Gaulle Airport at leisure for individual journeys home.
(B)
PRESIDENT & CEO, THE NATIONAL WWII MUSEUM
STEPHEN J. WATSON
Stephen Watson, the grandson of a British WWII fighter pilot and a veteran New Orleans marketing executive, is a longstanding member of the Museum's leadership team, playing a major role in strategic decisions as well as daily administration.
Born and raised in Scotland, Watson attended the University of Aberdeen in Scotland, where he began studying for a joint degree in Management and Economics. He relocated to Louisiana in 1994 as a result of a cross country scholarship and earned his MBA and BS from Nicholls State University. Having held previous positions of Development Director and Membership Manager at 89.9 WWNO, the NPR affiliate radio station for New Orleans and Southeast Louisiana, Stephen served in multiple positions at the Museum before becoming President and CEO in January of 2014.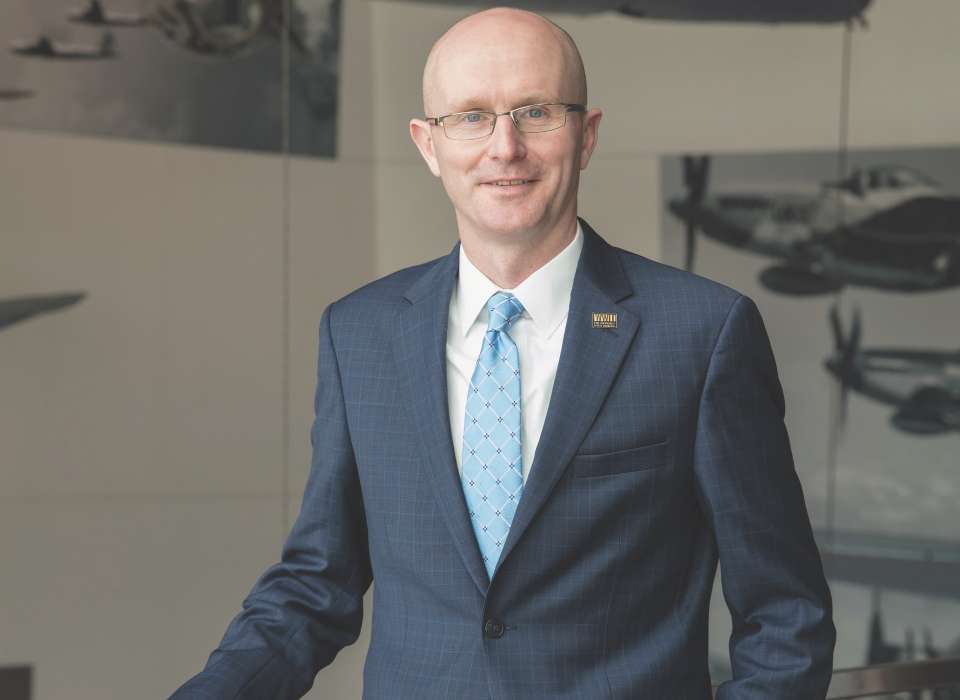 CHAMPIONSHIP GOLFER
LANNY WADKINS
Lanny Wadkins has had the kind of career that history is made of. He joined the PGA Tour in 1972 and immediately made his presence felt by being named Rookie of the Year. An aggressive player and creative shot-maker, he has won at least two tournaments in the same season seven times in his career and a total of 33 tournaments worldwide. In 1985, Lanny won three tour events and was honored as the PGA Player of the Year.
Lanny competed eight times as a player in the Ryder Cup and was the Captain of the American team in 1995. He won 21.5 points during his Ryder Cup career, one of the very best records on either side in the history of the competition. Lanny was inducted into the World Golf Hall of Fame in 2009. He was born in Richmond, Virginia, and currently resides with his wife, Peni, in Dallas, Texas.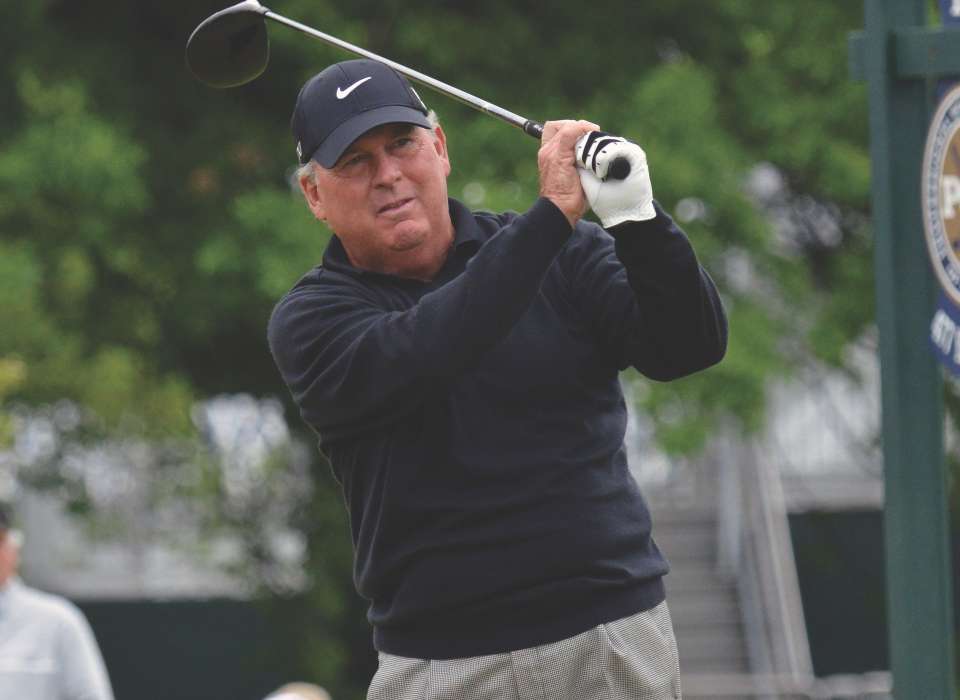 FEATURED HISTORIAN, AUTHOR, AND D-DAY EXPERT
JOHN C. MCMANUS, PHD
John C. McManus, PhD, is Curators' Distinguished Professor of US military history at the Missouri University of Science and Technology (Missouri S&T). As one of the nation's leading military historians, and the author of 14 well-received books on the topic, he is in frequent demand as a speaker and expert commentator. In addition to dozens of local and national radio programs, he has appeared on CNN.com, Fox News, C-Span, the Military Channel, the Discovery Channel, the National Geographic Channel, Netflix, the Smithsonian Network, the History Channel, and PBS, among others. He also served as historical advisor for the best-selling book and documentary Salinger, the latter of which appeared nationwide in theaters and on PBS's American Masters series. His current project is a major three-volume history of the US Army in the Pacific/Asia theater during World War II.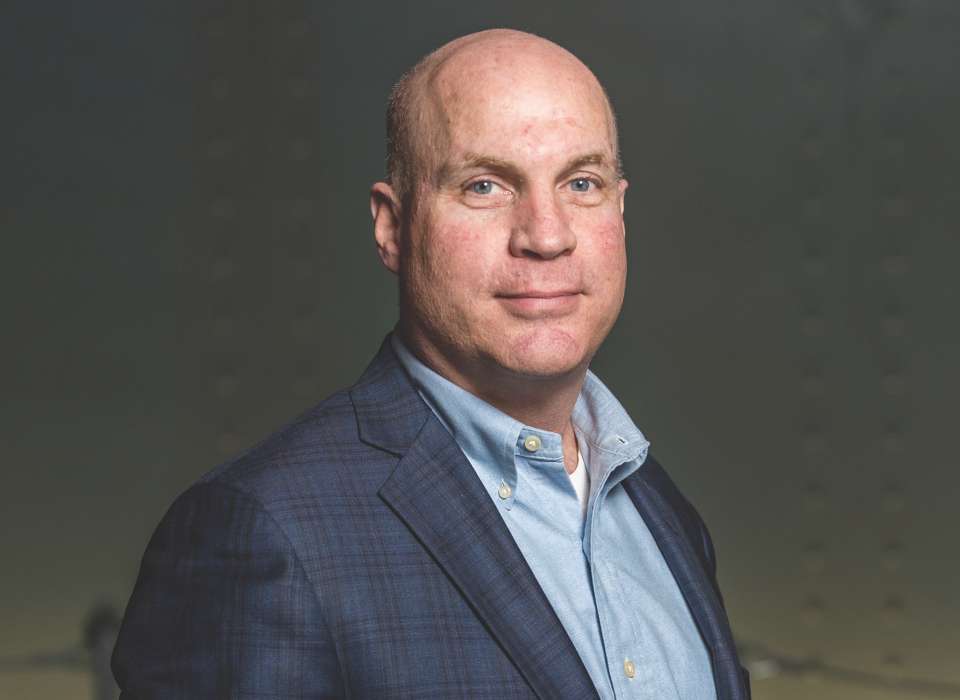 Grand Hotel Plaza Rome
Grand Hotel Plaza Rome is set in the city center close to high-end shops, is a 7-minute walk from a metro station and a 10-minute walk from the landmark Trevi Fountain. The elegant, ornate rooms have high ceilings, antique furniture and original paintings. All feature Wi-Fi, flat-screen TVs and minibars, along with Carrara marble bathrooms. Amenities include 2 restaurants, a bar with an old-world vibe and a champagne bar. There are also 2 panoramic terraces.
Château D'Audrieu
Château D'Audrieu, a 5-star hotel situated between Caen and Bayeux in Calvados, is ideally located in the heart of Normandy's countryside. During World War II, the German army set up their headquarters here. On June 8, 1944, 24 members of the 3rd Canadian Infantry Division and two British soldiers were killed in the orchards, forests, and clearings around the château. This 18th century residence is listed as a Historical Monument, and joined the prestigious Relais et Châteaux Association in 1977. Twenty-nine elegant rooms with garden views feature satellite TV, Wi-Fi access, and minibars. Suites offer original Louis XV and XVI furniture, or art deco styling. Le Séran restaurant serves high-end cuisine. The property also includes a bar, period-style lounges, and a charming breakfast room.