American Spirit Awards
The American Spirit Awards is an awards gala celebrating individuals and organizations whose work reflects the values and spirit of those who served our country during the World War II years. We honor those who inspire others through their own acts of courage, sacrifice, initiative and generosity—particularly in the areas of leadership, service to country or community and education. 
Thursday, June 11, 2020 – American Spirit Awards Patron Reception
7:00 p.m. – 9:00 p.m.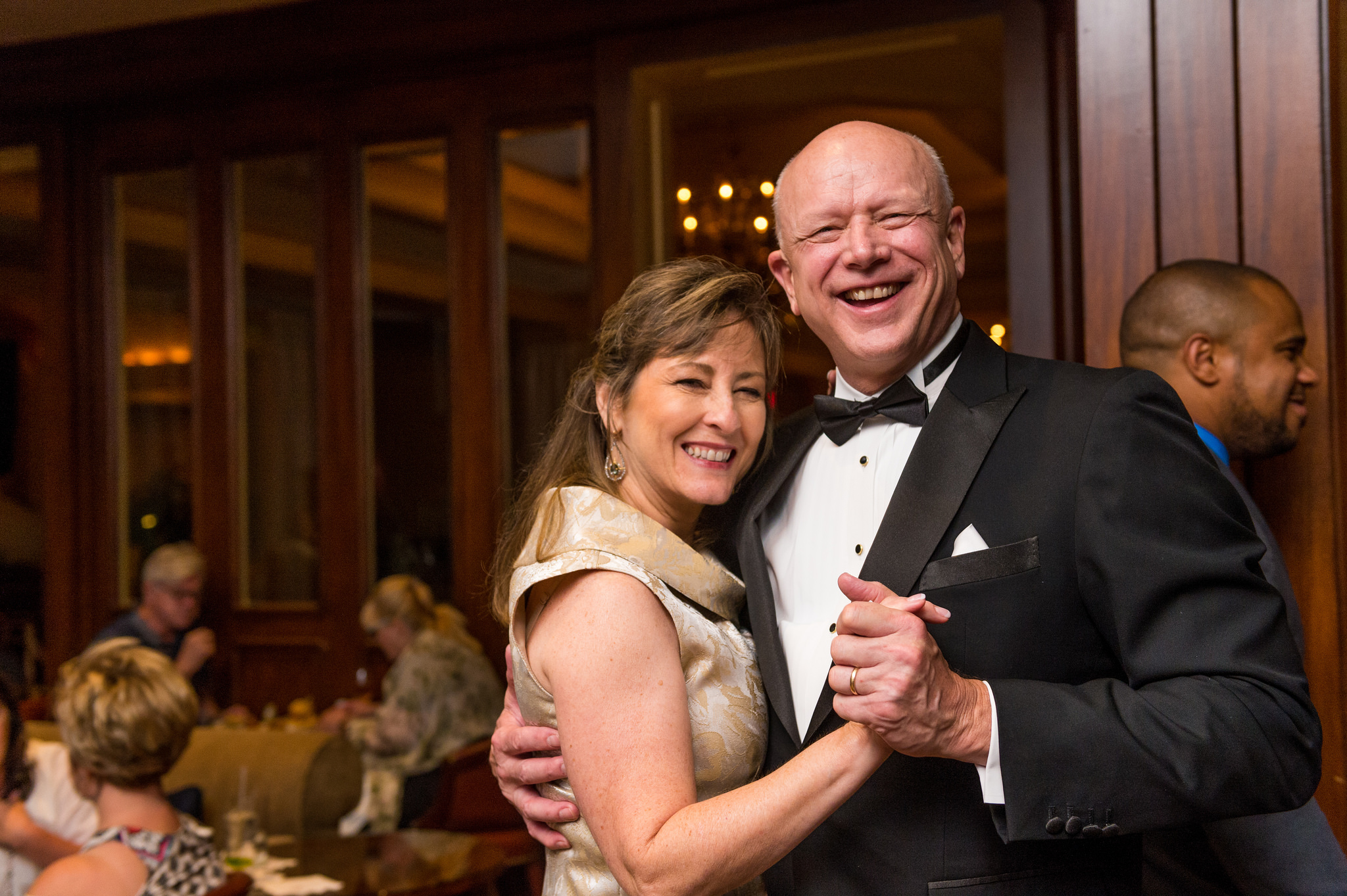 VIP guests from across the country are invited to experience a taste of New Orleans at the American Spirit Awards Patron reception. The champagne and Sazeracs will flow as we join the Museum's Board of Trustees to toast the 2020 American Spirit and Silver Service Medallion recipients while enjoying traditional New Orleans jazz.
Friday, June 12, 2020 – American Spirit Awards Luncheon and Leadership Forum
US Freedom Pavilion: The Boeing Center
10:30 a.m. - 1:30 p.m.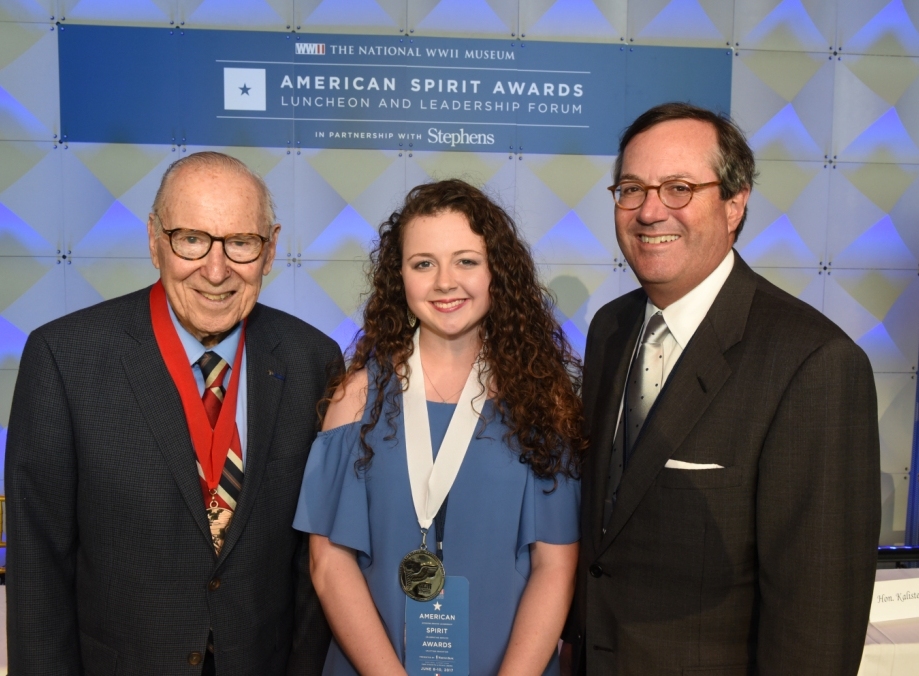 Leading through example is a hallmark of the Museum's honorees and at the American Spirit Awards Luncheon and Leadership Forum each will share their wealth of experience with the 51 student leaders representing every state in the Union, as well as the District of Columbia.
The Luncheon begins with the Leadership Forum where the 2020 Medallion recipients tell their stories of courage and fortitude and, through a question and answer period with our student honorees, offer motivating advice to the young leaders of the future. 
Friday, June 12, 2020 – American Spirit Awards Gala
US Freedom Pavilion: The Boeing Center
6:00 p.m. - 9:30 p.m.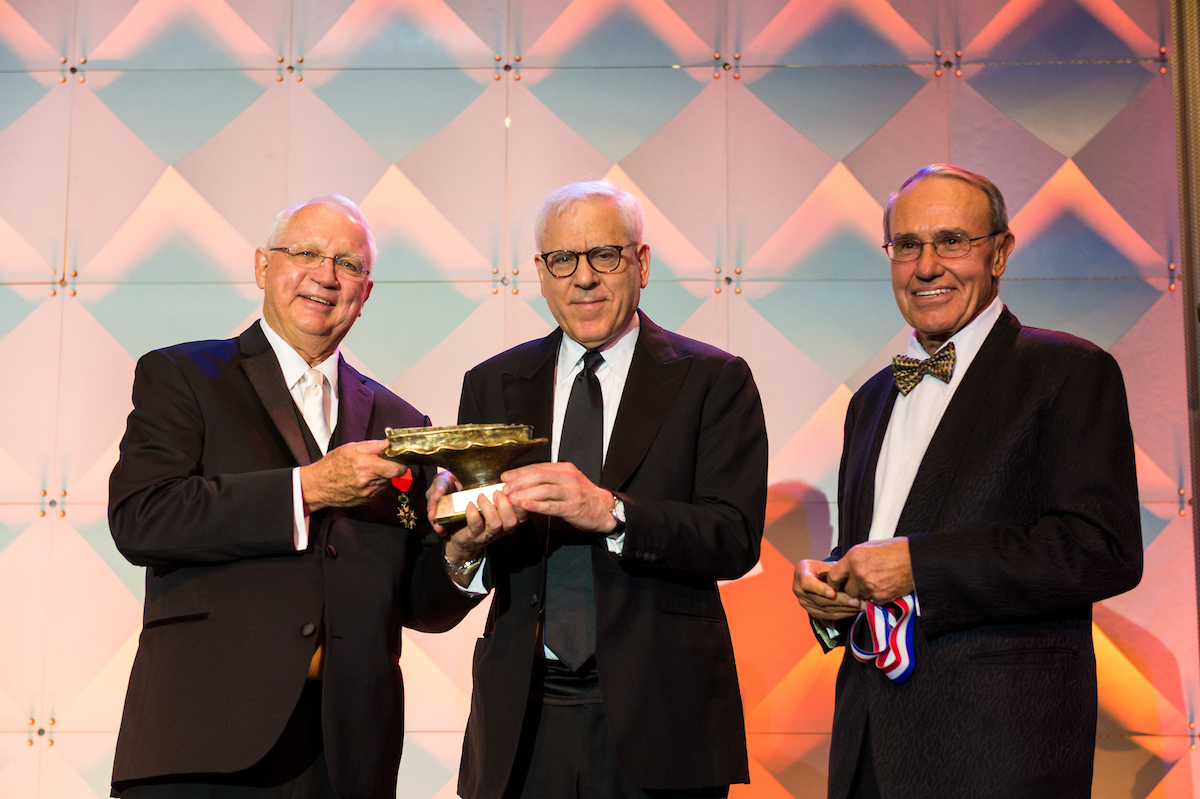 The high point of the weekend will be the presentation of the American Spirit Award at an elegant black-tie gala in the Museum's US Freedom Pavilion: The Boeing Center. 
Guests will follow the red carpet from the beautiful Founders Plaza on Andrew Higgins Drive leading to a cocktail reception in the Solomon Victory Theater complex and BB's Stage Door Canteen before being escorted into the gala for a night of inspiration and star-studded entertainment.
Following a savory three-course meal, the Museum will present its highest honor to deserving Americans who inspire greatness in all of us.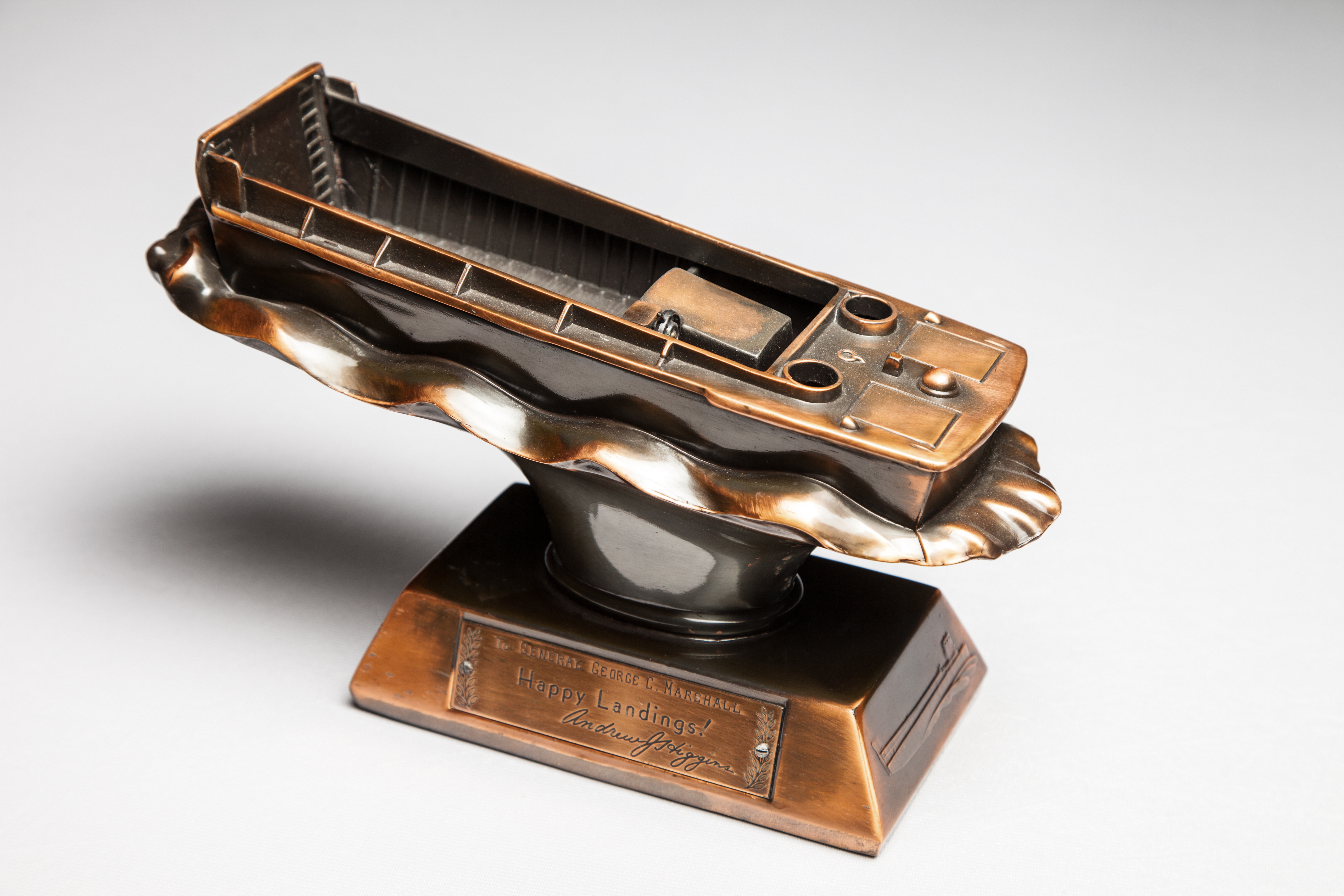 The American Spirit Award recognizes an individual who best exemplifies the outstanding qualities of the American spirit, including teamwork, optimism, courage, and sacrifice, and who inspires the exploration and expression of these values through their own life and work. The award recognizes those who demonstrate through word and deed an extraordinary dedication to the enduring principles that strengthen America's freedom and democracy. The award also recognizes those who make unselfish contributions to their community, state, or nation; those who lead by example; and those who exhibit the highest standards of integrity, discipline, and initiative.
2019 American Spirit Award Recipients
Vice President Richard B. Cheney
Across four decades of public life, Dick Cheney has served at the highest levels of government during some of the most critical days in modern American history.
In the post-Watergate administration of Gerald Ford, the president turned to Cheney, then 34 years old, to lead the White House staff in the work of restoring the nation's confidence and waging the president's 1976 campaign.
After leaving the White House, Cheney returned to his home state of Wyoming, where he was elected in 1978 as the state's sole member of the House of Representatives. Re-elected to office five times, Cheney served in several leadership positions and was chosen by his colleagues as the minority whip, the number two position in the House Republican leadership. 
In 1989, he was nominated by President George Bush to serve as Secretary of Defense. Confirmed unanimously by the US Senate, Cheney served at the Pentagon for four years. Through most of the 1990s, Cheney worked in the private sector as chief executive officer of the Halliburton Company in Dallas, Texas. 
In 2000, George W. Bush asked Cheney to become his running mate. President Bush and Vice President Cheney were inaugurated for the first of two terms on January 20, 2001. Best known for his involvement in national security matters following the terrorist attacks of September 11, 2001, Cheney has been recognized by many as the most powerful and consequential vice president in American history. 
Cheney and his wife, Lynne V. Cheney, live in Wyoming and have two daughters and seven grandchildren.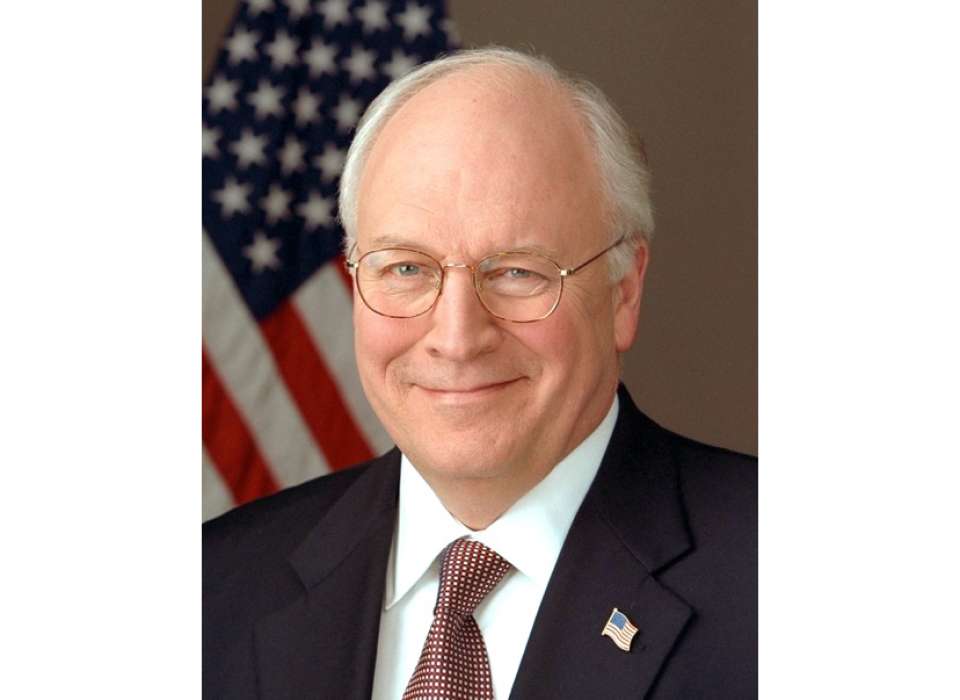 Senator Joseph I. Lieberman
Joseph I. Lieberman was for 24 years a member of the US Senate from Connecticut. 
At the end of his service in January 2013, he was chairman of the Homeland Security and Governmental Affairs Committee, and a senior member of the Armed Services Committee. Through both committee positions, he became a leader in protecting the security of the American people, supporting American international leadership, and advocating for America's Veterans.
Lieberman is known as a national leader who works across party lines to get things done and who speaks his conscience regardless of the political consequences. Before his election to the Senate in 1988, he served 10 years in the Connecticut State Senate and six years as Connecticut's Attorney General. 
In 2000, he was the Democratic candidate for vice president of the United States. Now senior counsel at the law firm of Kasowitz, Benson, Torres LLP in New York, Lieberman also serves on the board of several nonprofit organizations including the McCain Institute. He is married to Hadassah Freilich Lieberman. Together they have four children and 11 grandchildren.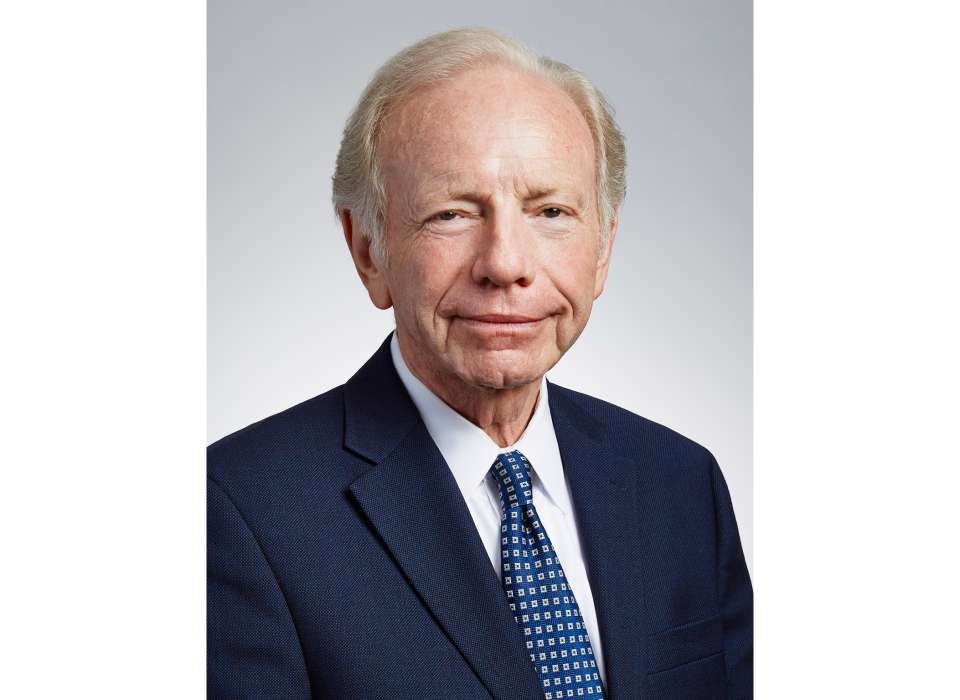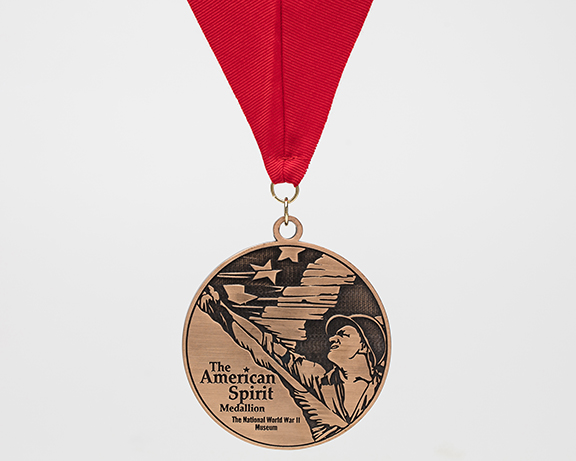 Since its beginning as The National D-Day Museum, the Museum has bestowed this award upon individuals who demonstrate extraordinary dedication to the principles that strengthen America's freedom and democracy. Through their work and philanthropy, American Spirit Medallion recipients exemplify the highest standards of integrity, discipline, and initiative while making unselfish contributions to their community, state, or nation.
2019 American Spirit Medallion Recipients
The Honorable Everett Alvarez Jr.
A native of Salinas, California, Everett Alvarez Jr. enlisted in the US Navy after receiving an electrical engineering degree from the University of Santa Clara. His military decorations include the Silver Star, two Legions of Merit, two Bronze Stars, the Distinguished Flying Cross, and two Purple Hearts. He was the first American aviator downed over North Vietnam and was held as a prisoner of war from August 1964 to February 1973. His two books, Chained Eagle and Code of Conduct, describe his experiences in captivity and rebuilding his life after Vietnam, which includes obtaining a law degree after his 1980 retirement from the Navy. Alvarez has served as a senior administrator for the Peace Corps and Department of Veterans Affairs, and founded two Virginia-based consulting services—Conwal Inc. (1987) and Alvarez & Associates (2004). He has served on numerous boards of directors and councils. Among the structures and institutions named for him are a post office, a city park, and a high school.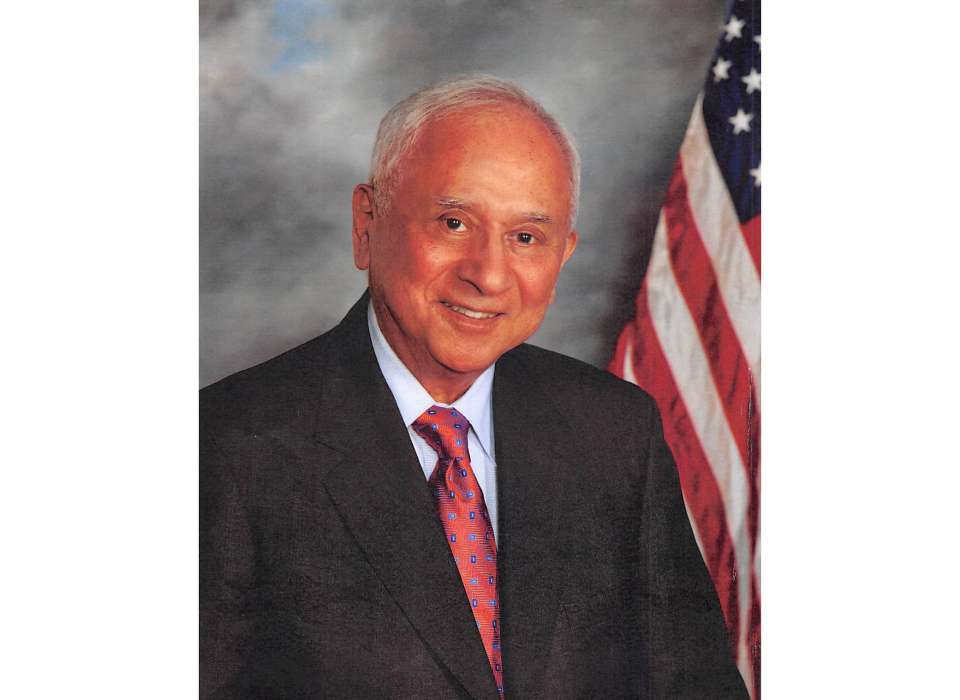 Gayle Benson
Gayle Benson provides leadership for the New Orleans Saints and New Orleans Pelicans as owner, succeeding her husband, Tom Benson, who passed away on March 15, 2018, after serving as the owner of the Saints since 1985 and the Pelicans franchise since 2012. A New Orleans native, Benson is an accomplished business professional and philanthropist with strong ties to the local community who is dedicated to contributing to the growth and enhancement of the Gulf South region.
After marrying in 2004, the Bensons worked together to build championship-level NBA and NFL organizations housed in state-of-the-art facilities at the Ochsner Sports Performance Center, Mercedes-Benz Superdome, and Smoothie King Center, while making a positive impact in the community away from the basketball court and football field.
Community investment and giving back have been hallmarks of the Bensons' ownership of the Pelicans and Saints, a tradition that continues under Mrs. Benson's stewardship as she enriches the New Orleans community through multiple initiatives, including philanthropic work in the health-and-wellness, education, and arts sectors. Additionally, as dedicated corporate citizens, the Saints and Pelicans annually put millions of dollars back into the community through financial support, in-kind donations, and charitable appearances.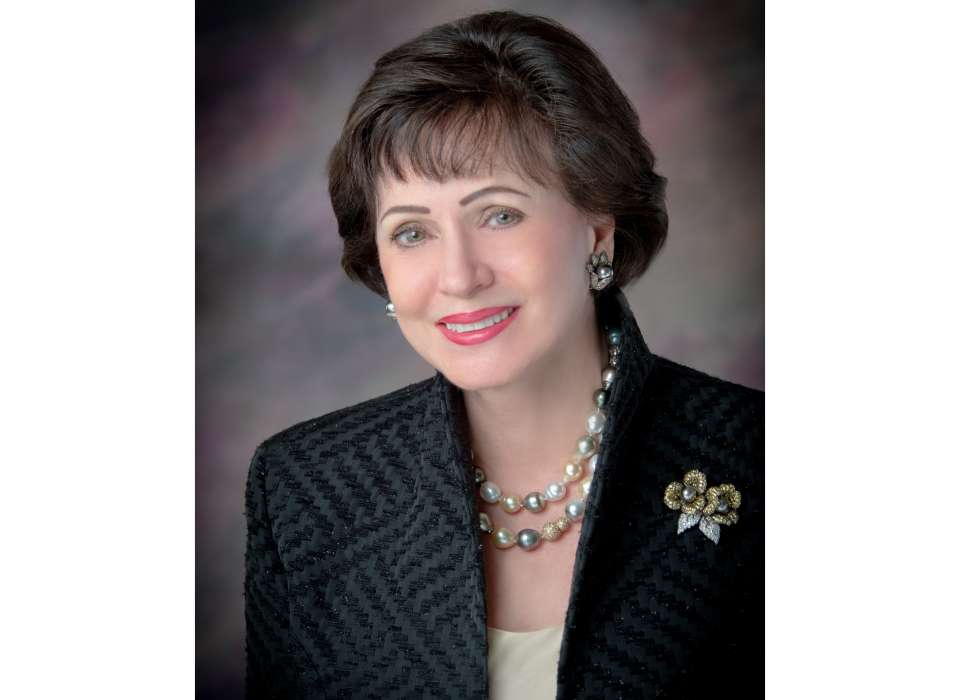 Peggy Noonan
Peggy Noonan is a Pulitzer Prize-winning columnist for The Wall Street Journal, where her weekly column, Declarations, has run since 2000. She is also the author of nine books on American politics, history, and culture, including the best sellers What I Saw at the Revolution and When Character Was King. She is one of 10 historians and writers who contributed essays on the American presidency for the book Character Above All. Noonan was a special assistant and speechwriter for President Ronald Reagan, and worked with him on the stirring speech he delivered in Normandy on the 40th anniversary of D-Day ("These are the boys of Pointe du Hoc …"). In 2010 she was given the Award for Media Excellence by the living recipients of the Congressional Medal of Honor. She has been a fellow at Harvard University's Institute of Politics, and has taught at Yale University. Before entering the Reagan White House, Noonan was a producer and writer at CBS News in New York, and an adjunct professor of Journalism at New York University. She was born in Brooklyn, New York, and grew up there, in Massapequa Park, Long Island, and in Rutherford, New Jersey. She is a graduate of Fairleigh Dickinson University in Rutherford.  She lives in New York City.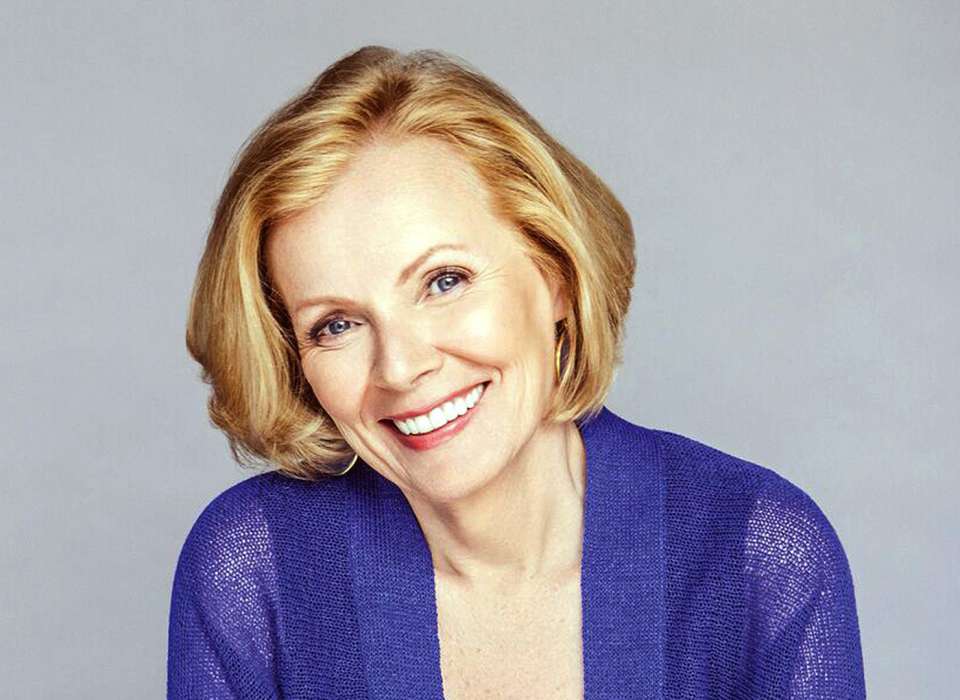 Gerhard L. Weinberg, PhD
Gerhard L. Weinberg, PhD, is an internationally recognized authority on Nazi Germany and the origins and course of World War II. He is Professor Emeritus of History at the University of North Carolina at Chapel Hill and author or editor of numerous books and articles on 20th-century European and world history. He is the 2009 Pritzker Military Museum & Library Literature Award for Lifetime Achievement in Military Writing, and he currently sits on the Museum's Presidential Counselors advisory board.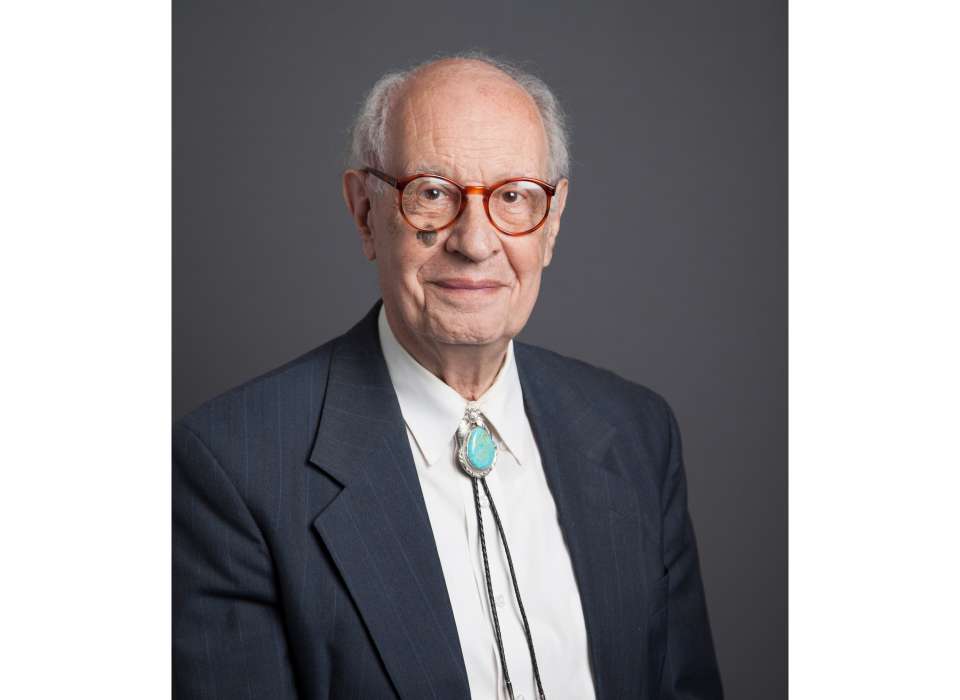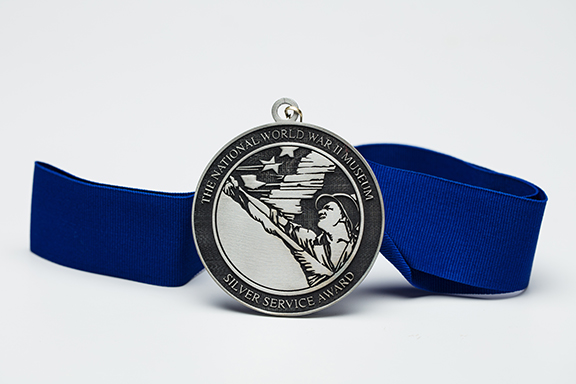 The president of The National WWII Museum awards the Silver Service Medallion to veterans and those with a direct connection to World War II who have served our country with distinction and continue to lead by example.
2019 Silver Service Medallion Recipients
Marthe Cohn
Marthe Cohn, age 98, became a member of the intelligence service of the French First Army during World War II and was able to retrieve inside information about Nazi troop movements by slipping behind enemy lines. Before Cohn became a spy, she was a devoutly religious 19-year-old French Jewish girl living just across the German border. Her family sheltered Jews fleeing the Nazis, including Jewish children sent away by their terrified parents. 
Her life took an extraordinary turn when the Nazis invaded France in 1939. After graduating from nursing school she joined the French Resistance and—because of her perfect German accent and Aryan appearance—was recruited to be a spy. Carrying forged identification papers, she infiltrated German territory in the guise of a German nurse desperately searching for a fictional fiancé (her real-life fiancé had been executed by the Nazis).
Throughout the following year, she mingled freely with Nazi troops, on many occasions caring for injured Nazi soldiers to maintain her cover. She gathered invaluable information on troop positions which she secretly relayed to Allied commanders. Her intelligence gathering was instrumental in allowing the Allies to break through the Siegfried Line and enter German territory in 1945, leading to the end of the war. At age 80, Cohn was awarded France's highest military honor—the French Legion of Honor—for her work to help defeat the Nazi empire.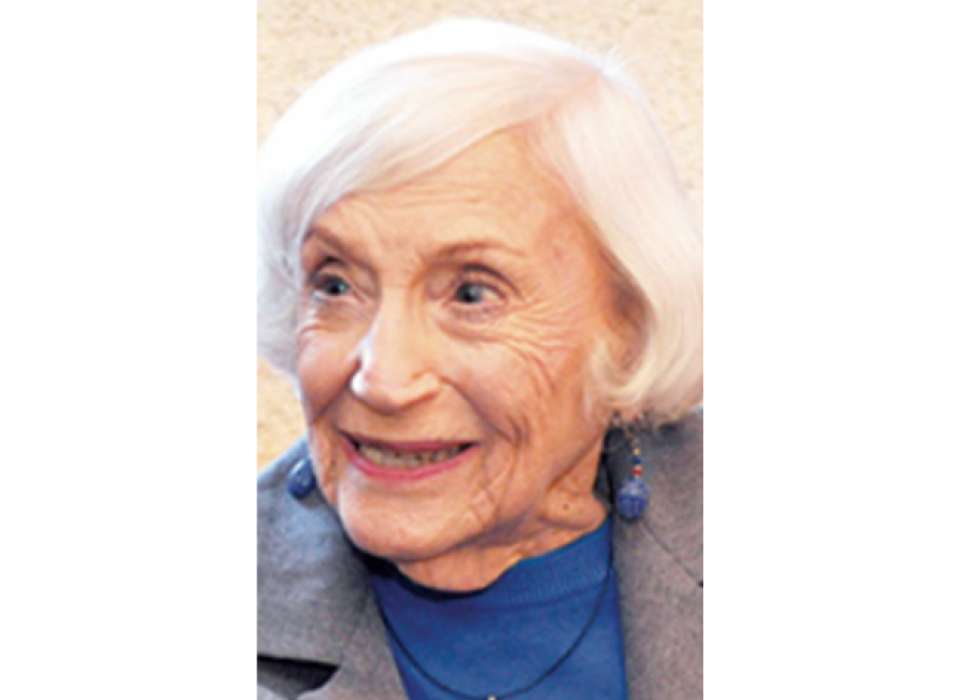 Colonel Charles E. McGee, USAF (Ret.)
Charles E. McGee received his silver wings as a single-engine pilot in the US Army Air Corps and was commissioned second lieutenant on June 30, 1943. He graduated from Tuskegee Army Air Field in Class 43-F. 
McGee remained on active duty for 30 years. He became a command pilot and accumulated over 6,300 total hours. He flew fighter aircraft combat tours in three major military conflicts—136 missions with the 302nd Fighter Squadron in Italy during World War II, 100 missions with the 67th Fighter Bomber Squadron in the Korean War, and 173 missions while commanding the 16th Tactical Reconnaissance Squadron in the Vietnam War. 
He has been decorated with many awards including the Legion of Merit with Oak Leaf Cluster, Distinguished Flying Cross with two Oak Leaf Clusters, Bronze Star, Air Medal with 25 Oak Leaf Clusters, Army and Air Force Commendation Medals, Presidential Unit Citation, Korean Presidential Unit Citation, several campaign and service ribbons, and the Hellenic Republic WWII Commemorative Medal.
McGee earned a bachelor's degree in Business Administration and worked in real estate and management activities before retiring as manager of the Charles B. Wheeler Downtown Airport in Kansas City, Missouri. 
With his late wife, Frances E. Nelson of Champaign, Illinois, McGee raised three children, and now resides in Bethesda, Maryland. He is a grandfather of 10, great-grandfather of 14, and great-great-grandfather of one.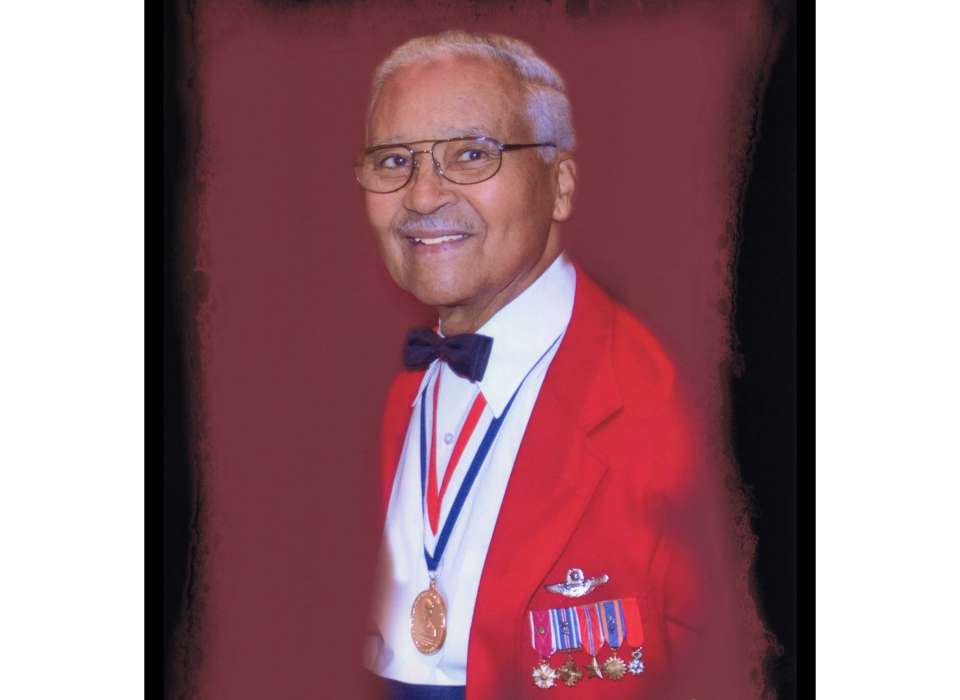 Colonel Gail S. Halvorsen, USAF (Ret.)
Colonel Gail S. Halvorsen was born on October 10, 1920, in Salt Lake City. He began his aviation career in 1941 when he obtained his private pilot's license through a scholarship in the Civilian Pilot Training Program, and his military career in 1943 as an aviation cadet in the US Army Air Forces. He received his wings in June 1944, from the Royal Air Force British Flying Training School in Miami, Oklahoma. He first served as a C-47 and C-54 transport pilot in the South Atlantic theater of operations in Natal, Brazil. He returned to the United States in 1945 and flew the C-54 and C-74 aircraft overseas from Brookley Field in Alabama. In 1947, he completed the Army Air Forces School of Applied Tactics at Tyndall Air Force Base in Florida.
In July 1948, Halvorsen volunteered for the recently initiated Operation Vittles, more commonly known as the Berlin Airlift, for which he flew C-54 aircraft delivering essential food, coal, and other supplies to Soviet-blockaded Berlin. Halvorsen became affectionately known as "Candy Bomber," "Chocolate Pilot," "Raisin Bomber," and "Uncle Wiggly Wings" after he started dropping small, candy-laden parachutes to the children of Berlin. This act of kindness blossomed into a unique activity within the "Big Lift" and was called Operation Little Vittles. He was awarded the Cheney Award for his efforts during the Berlin Airlift. 
Halvorsen remained with the Air Force for 31 years, retiring in August 1974 with more than 8,000 flying hours. One of his postings was commander of the 7350th Air Base Group in Berlin—a return to where he first became "Candy Bomber."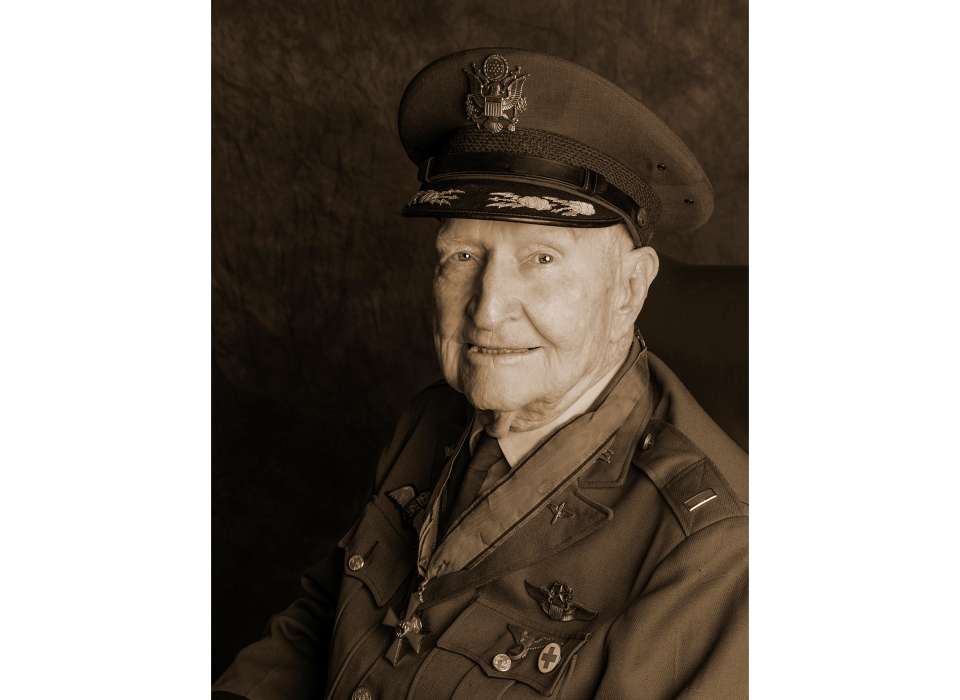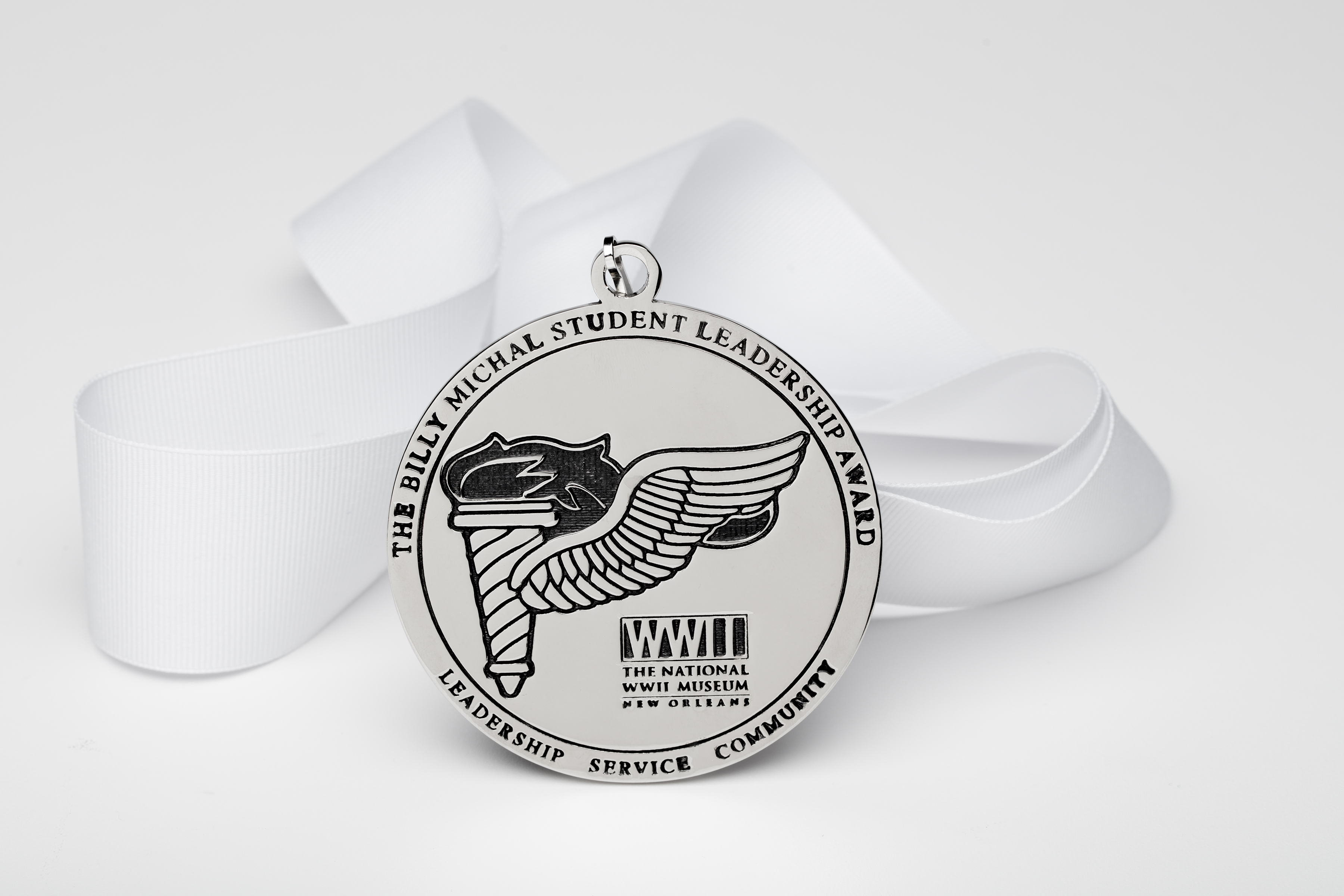 The Billy Michal Student Leadership Award, given annually to one student from each state and the District of Columbia who demonstrates the American Spirit in his or her community. The values of leadership, teamwork, tolerance, creativity and perseverance can and should be learned and lived by all Americans regardless of age. When six-year-old Billy Michal from Zimmerman, Louisiana, helped his one-room school win a statewide scrap paper collection contest during World War II, he understood that every citizen—no matter how small—could contribute to our victory in the war. His example, and the actions of millions of other students on the Home Front, reminds us that service to country and community helps create active, engaged citizens. Through this award, the Museum promotes these values to students nationwide and honors those who exemplify them.
Nominees should have a strong record of volunteerism, school and/or community activism, or implementing creative solutions to recognized problems. Selected awardees will be flown (along with a chaperone) to New Orleans to participate in the Museum's American Spirit Awards celebration, June 11 - 12, 2020. Once there, they will:
Tour The National WWII Museum, including behind-the-scenes explorations of the Museum's exhibits and collections
Meet, befriend and share ideas with their co-awardees from across the country
Meet with American Spirit Award recipients for a Q&A session
Take a tour of the historic French Quarter
Be featured on the Museum's American Spirit Award website
Attend a special banquet where they will receive their awards
Applications are currently open now until January 31, 2020. Awardees will be notified by February 14, 2020, and will be asked to sign and return a letter of commitment, information forms, and media release by February 28, 2020.
2019 Billy Michal Student Leadership Award Recipients
Alabama - Vivian Stabler
Alaska - Riley Ruth Cravens
Arizona - Grant William Trepanier
Arkansas - Sojas Sameer Wagle
California - Jessica Ann Jensen
Colorado - Chyanne Ferguson
Connecticut - Alexandra Chitwood
Delaware - Molly Erdman
Florida - Benjamin Mack-Jackson
Georgia - Brooklyn Joyce Reese
Hawaii - Kaiya Eiko Sasaki
Idaho - Cindy Thao Do
Illinois - Karen Maritza Marca Capa
Indiana - Gabrielle Marie Vincent
Iowa - Rorrie T. Menke
Kansas - Lyle Griggs
Kentucky - Rosemary Patricia Carruthers
Louisiana - Olivia Grace Cuthbert
Maine - Halle E Cole
Maryland - Daniel Joseph Oscar Farley
Massachusetts - Eran Zelixon
Michigan - MacKenzie Bucki
Minnesota - Annalise Marie Schaaf
Mississippi - Jihem Rashad Nash
Missouri - Autumn Elizabeth Shelton
Montana - Vicente Raymond Gallardo
Nebraska - Anthony Nguyen
Nevada - Salomee Levy
New Hampshire - Evelyn Maria Hatem
New Jersey - Christopher Charles Maximos
New York - Julia Elena Wozniak
NM - Zachary J. Chadwick
North Carolina - Rebecca Carmela Wicklin
North Dakota - Sydney Marie Dollinger
Ohio - Kaitrin Weber
Oklahoma - Bradleigh Baker
Oregon - Tyler Dylan Brackin
Pennsylvania - Faith Elayne Swarner
Rhode Island - Tyelee Cooley
South Carolina - Tayvon Givens
South Dakota - Abraham Wieland
Tennessee - Zyan Wynn
Texas - Stephen Prislovsky
Utah - Anabelle Margaret Ballard
Vermont - Nathan Carrier
Virginia - Sadie Marie Winter Flagg
Washington - Bobby Ming Aiyer
Washington DC - Ellis Garel
West Virginia - Emily Ann Rinick
Wisconsin - Braiya Lee Nolan
Wyoming - Brylee Allred
EXCLUSIVE RECOGNITION BENEFITS
American Spirit Awards Sponsors and Patrons are recognized on all printed materials, including event invitation, event program, event web page, the 2018 Annual Donor Wall and Annual Report.
SPONSORSHIP OPPORTUNITIES
PATRON OPPORTUNITIES
$1,500 Individual Patron Ticket
Includes admittance to: 
The American Spirit Awards Patron Reception (Thursday, June 11, 2020)
The American Spirit Awards Luncheon and Leadership Forum (Friday, June 12, 2020)
The American Spirit Awards Gala (Friday, June 12, 2020)
---
$1000 Member Patron Ticket
ACTIVE MEMBERSHIP REQUIRED
Includes admittance to: 
The American Spirit Awards Patron Reception (Thursday, June 11, 2020)
The American Spirit Awards Luncheon and Leadership Forum (Friday, June 12, 2020)
The American Spirit Awards Gala (Friday, June 12, 2020)
---
$750 Individual Gala Ticket
Includes admittance to The American Spirit Awards Gala (Friday, June 12, 2020)
---
DONOR OPPORTUNITY
I am unable to attend, but wish to make a contribution on behalf of the American Spirit Awards education fund.
Proceeds from the American Spirit Awards will support educational programming at The National WWII Museum—including the ongoing development of classroom materials and professional-development opportunities for teachers in schools across the country, as well as online experiences that bring the Museum and its resources to students around the world.
For more information, contact our Fundraising Events staff at 504-528-1944 x 334 or email Ellen.Buckley@nationalww2museum.org.
American Spirit Awards Presenting Sponsor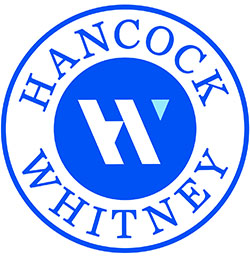 Supporting Sponsor
Todd Ricketts and Sylvie Légère
Travel Partner
American Airlines 
Official Hotel of American Spirit Awards
Windsor Court Hotel
Luncheon and Leadership Forum Sponsor
Stephens
Event Production Sponsor
Solomon Group
Media Sponsor
The New Orleans Advocate
Silver Service Medallion Sponsor
Mr. Robert V. Siebel 
Patron Party Sponsor
Acadian Ambulance Service
Friend of Awardee Sponsor
Kathy and Joe Sanderson in Honor of Gayle Benson
Bill and Susan Oberndorf in Honor of Senator Joseph I. Lieberman
Supporter Sponsor
Madlyn and Paul Hilliard
Benefactors
AT&T
Jim and Carmen Courter
Friends
AIRBUS
Joy and Boysie Bollinger
A. James and Alice B. Clark Foundation
Cudd Foundation
Adrea D. Heebe
Latter & Blum, Inc.
Liskow & Lewis
Lupo Family Charitable Fund
Dr. and Mrs. Neil J. Maki
Archie and Olivia Manning
The Marcus Foundation
Freeport-McMoRan
Jane and Ron Olson
Peggy and Carl Sewell
Frank and Paulette Stewart
Veteran Supporter
Sue and Rusty Burnett
The Cain Foundation
Judith and Louis Freeman
Mr. Ben A. Martinez , Jr.
Matt and Nancy Olcott
Dina and Bill Riviere
ThirtyNorth Investments
Jennifer and Ted Weggeland
Patrons
Anne and Herschel Abbott
Barton Cotton Fundraising Group
Bourgeois Bennett LLC
Robert D. Briskman
Jeffrey Carter
Amy Ehrenkranz
Alan and Diane Franco
Dr. Eric George
William A. Goldring
Infogroup Nonprofit Solutions
Mrs. Carlie Meyer Kahn
Nancy Kahn and Lt. Col. Henry Cervantes (Ret.)
John and Ann Koerner
John Laborde
Jimmy & Lillian Maurin
Markham and Scottie McKnight
New Orleans Tourism and Marketing Corporation
The Colleen and Sam Nunn Family Foundation
Michael Potter
Mr. and Mrs. Robert Priddy
Col. William Roberti and Suzette Toledano
Jennifer and Phil Satre
Lori and Bobby Savoie
Kathryn and Jeff Scurlock
Karen and Leopold Sher
Jones Walker LLP
Jay Wertz
Special Thanks
The American Sector Restaurant & Bar
Chef Susan Spicer
Frank Aymami Photography
Josh Brastad Photography
Limousine Livery
MPress Printing
ELEMENT
Shoe Graphic Communication Studio
Tiffany Pollack & Co.
Urban Earth Design Studios