The all-new land-and-cruise tour Philosophy and War: World War II in the Balkans begins with two nights in Athens to explore the German occupation of Greece and the civil war that followed. Embark on Sea Cloud in Athens and continue to Crete, the scene of the hardest fighting in Germany's invasion of Greece. After exploring the ill-fated Italian occupation of the Ionian Islands and the region's Jewish heritage in Korfu, the cruise continues to Albania where monuments and museums pay tribute to the "Anti-Fascist War." Disembark in Dubrovnik, with the option to continue on the optional post-tour extension, Dubrovnik: 1991.
Tour Map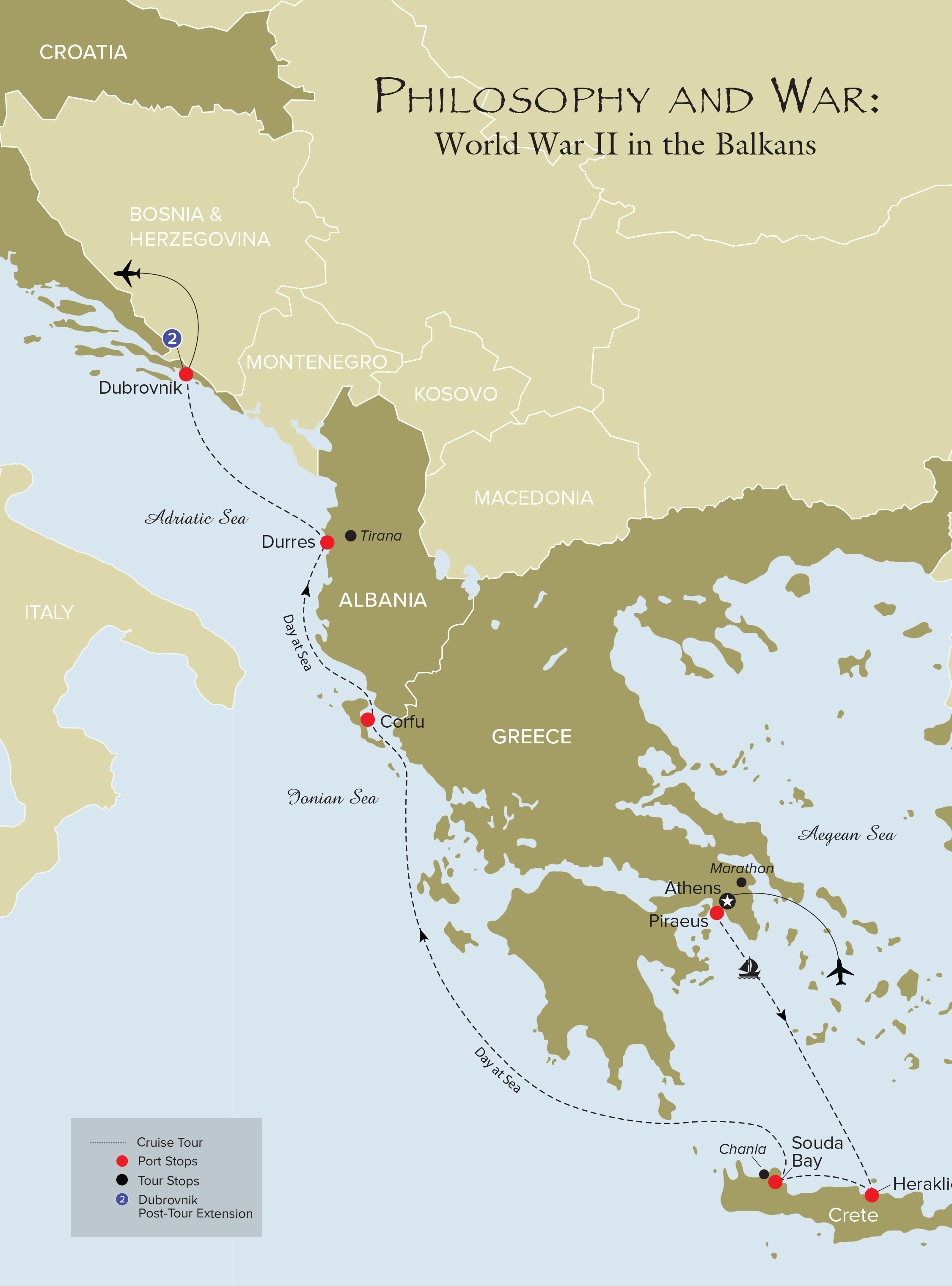 About Sea Cloud
The majestic Sea Cloud, exclusively chartered by The National WWII Museum for this voyage, carries her 64 passengers in style filled with history. The ship was built for Marjorie Merriweather-Post and her second husband, Edward F. Hutton of Wall Street's E. F. Hutton & Co. On January 7, 1942, the US Navy chartered the ship for $1 per year. Sea Cloud was commissioned as a US Coast Guard Cutter on April 4, 1942, and assigned to the Eastern Sea Frontier, with a permanent home port in Boston.

About the Featured Historian
Onboard commentary linking the region's intertwined history of philosophy and conflict will be provided by Robert M. Citino, PhD, the Executive Director of the Museum's Institute of the Study of War and Democracy and the Samuel Zemurray Stone Senior Historian. Dr. Citino is an award-winning military historian and scholar who has published 10 books including The Wehrmacht Retreats: Fighting a Lost War, 1943; Death of the Wehrmacht: The German Campaigns of 1942; and The German Way of War: From the Thirty Years' War to the Third Reich, and numerous articles covering World War II and 20th-century military history.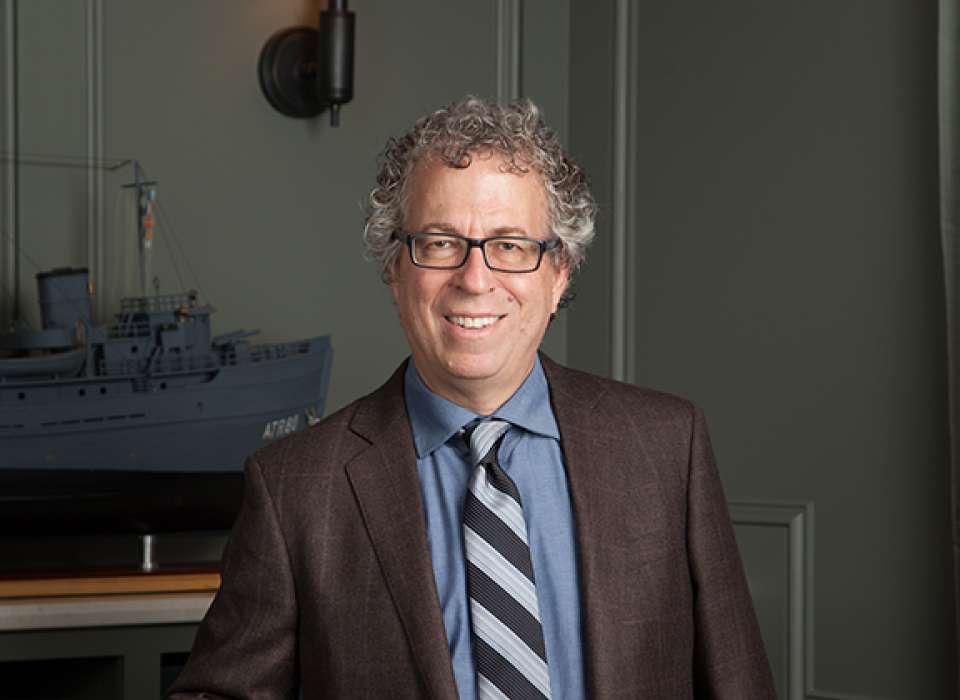 ---
For more information or to reserve your space, contact the Educational Travel Department at 1-877-813-3329 x 257 or email travel@nationalww2museum.org
Full color brochure will be available January 2019.