THE VICTORY BANDS

The National World War II Museum has no shortage of great 1940s-style entertainment for its visitors. In addition to the vocal trio The Victory Belles, The Victory Six, The Victory Big Band and The Victory Trio help keep America's magical musical history alive! Learn more about each of these bands, and how to book them for your event, below.

The Victory Six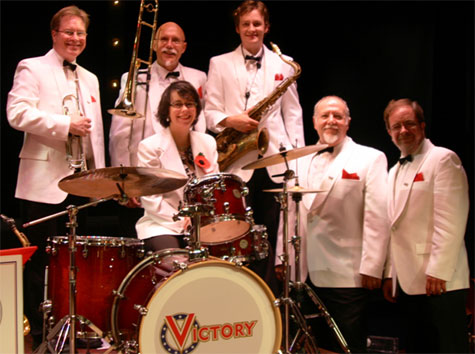 This exciting swing band features some of New Orleans' finest musicians who are dedicated to preserving the sound and style of the great big bands of the 1940s. Complete with period costuming and an abundant library of dance favorites, including the music of Glenn Miller, Benny Goodman, Duke Ellington, Harry James and many others, they are the Gulf South's premier 1940s swing dance ensemble.

The Victory Big Band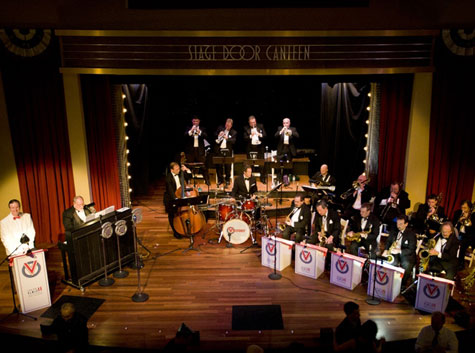 This unique 20-piece ensemble is committed to performing only the original arrangements of WWII-era hits of the big bands. Their currently running show, Sentimental Journey, features the music of Glenn Miller, Harry James, Tommy Dorsey, Benny Goodman, Woody Herman, Artie Shaw and Duke Ellington and provides audiences with a truly authentic and nostalgic musical experience.

The Victory Trio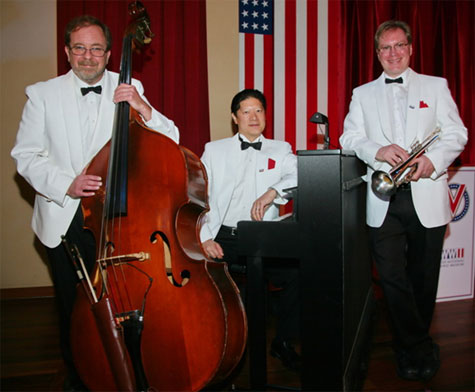 This versatile three-piece group can consist of any combination of the following instruments: trumpet, saxophone, piano, bass, guitar or vibraphone. Classic popular songs such as Stardust, In a Sentimental Mood, Body and Soul and Besame Mucho are but a few examples from their vast repertoire of the great music from the 1940s. They are the perfect musical complement to events where light background music is preferred.

The Victory Bands perform often at the Museum's Stage Door Canteen and at special events, and are now available to entertain at events around the country. Treat your guests to an evening of timeless 1940s treasures and help The National World War II Museum celebrate the glamour that was the 1940s.
For information on booking The Victory Belles or Bands for your special event, please call Victoria Reed at (504) 528-1944 x 267, or email victoria.reed@nationalww2museum.org.