NEWS:

The National WWII Museum is delighted to bring back an iconic American institution - the Soda Shop!
Now Open Daily, 7:00 AM – 5:00 PM
Reviving an icon of America's past, The National WWII Museum is proud to announce its latest attraction — the Soda Shop.
Visitors will find fountain sodas in Melon, Pineapple, Nectar and special seasonal versions, served in vintage 1-quart seltzer bottles; house-made ice creams and milkshakes in flavors such as Bananas Foster, Sector Candy Bar Crunch and Creole Cream Cheese Red Velvet; and an array of signature sandwiches, homemade soups, sweet treats and breakfast items including a "build your own biscuit" option.
Read more about the Soda Shop and see the full menu.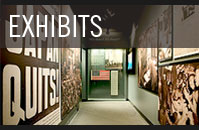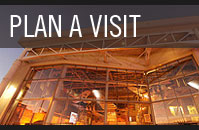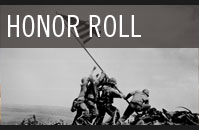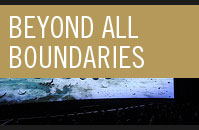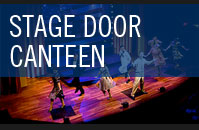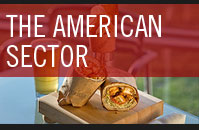 FEATURED EVENTS: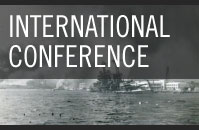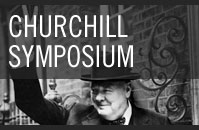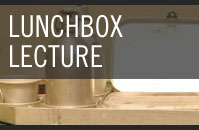 International Conference on WWII
December 7-9, 2011
This year's conference, From Pearl Harbor to Guadalcanal, will cover the first tenuous months of the Pacific War, from the December 7th attack to the American victory on Guadalcanal, when the outcome was anything but certain.

Winston Churchill Symposium
September 10, 2011
Mark your calendars for the first-ever New Orleans Churchill Symposium to be held Saturday, September 10, 2011, in The National WWII Museum's Stage Door Canteen.

Lunchbox Lecture: "1936 Olympics"
July 20, 2011 12:00 PM
History Day Coordinator Nathan Huegen will shed light on international relations and debates leading up to the 1936 Olympics held in Berlin.

MUSEUM BLOG:

Assistant Director for Curatorial Services Kimberly Guise remembers a friend—WWII veteran and longtime Museum volunteer and supporter Thomas P. Godchaux, who passed away on May 16, 2017, at age 93:  Making friends at the Museum is incredibly rewarding, but can be difficult knowing that friendships with our WWII veterans are brief as they leave us every day. Mr. Tommy was a […]
The post Remembering Tommy Godchaux appeared first on The National WWII Museum Blog.
Read More

Each month the Museum features a standout classroom participating in Get in the Scrap!. Get in the Scrap! is a national service learning project about recycling and energy conservation inspired by the scrapping efforts of students during World War II.  Each featured class does stellar work to make a difference in their school, home, community and even […]
The post June Classroom of the Month — Get In the Scrap! appeared first on The National WWII Museum Blog.
Read More


FEATURED ARTIFACT: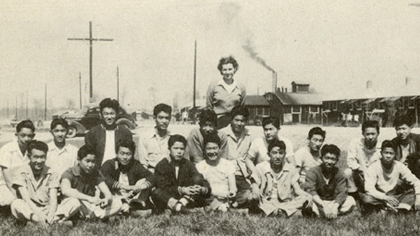 Rohwer Center High School Yearbook
At first glance, the pages of the 1944 Résumé yearbook make Rohwer Center High School seem like any other high school on the Home Front, rich with student life, activities, victory gardens and dances. In reality, however, the experience of Rohwer Center students couldn't have been more different. The school, located at the Rohwer War Relocation Center in McGehee, Arkansas, was created to educate the children of Japanese American descent who were forced from their homes and required to live behind barbed wire for the duration of WWII. Guard towers and barbed wire were everyday features of the lives of these Americans. The majority of those incarcerated at Rohwer came from California, from both rural and heavily populated urban areas like Los Angeles. Most were not used to the climate; inmates were subjected to heavy rains, extreme heat and humidity in the summertime, and poisonous snakes.
View the yearbook in the Museum's online collection, See You Next Year: High School Yearbooks from WWII, to find out more.

FOCUS ON: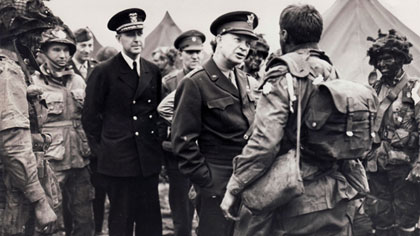 D-Day Timeline
For over two and a half years the Allies planned and gathered their military strength to hurl into the decisive amphibious invasion of northern France and strike a mortal blow against the empire of Nazi Germany. In anticipation, Adolf Hitler stockpiled reserves across French coastlines into the Atlantic Wall defenses, determined to drive the Allied forces back into the sea. There will be no second chance for the Allies: the fate of their cause hangs upon this decisive day.
Here are pieces of the story of D-Day, told through the words and eyes of those who were there.