NAME THE NATIONAL WWII MUSEUM BLOG:

The National WWII Museum is creating a new blog that will give users an insider's view of WWII history, Museum lectures and events, our permanent collection, artifacts, exhibits, oral histories and much more. But we need your help to give it a name.
Suggest a name for the Museum blog, and you could win a copy of The Pacific book signed by author Hugh Ambrose, the HBO series DVD collection and other Pacific goodies from the New Orleans premiere! Just enter your information and name idea below.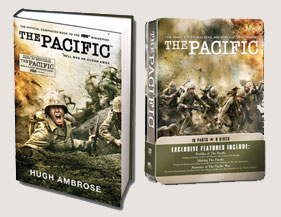 We apologize, but the selected Survey is currently unavailable.