Saving Italy by Robert M. Edsel
Author, historian and founder and president of the Monuments Men Foundation for the Preservation of Art Robert M. Edsel sits down with president and CEO of The National WWII Museum, Nick Mueller, to discuss his newest book, Saving Italy: The Race to Rescue a Nation's Treasures from the Nazis. From that conversation, we are able to offer an exclusive sneak peek video series delving into various topics covered in the book.
Video 3: Robert Edsel Discusses Karl Wolff
In the last of this three-part series, Robert Edsel discusses an unusual ally, SS Commander Karl Wolff, in the fight to save the cultural treasures of Italy.

Previous Installments: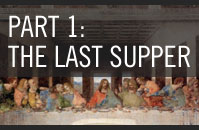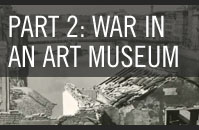 MEET THE AUTHOR EVENT — MAY 30, 2013
5:00 pm Reception | 6:00 pm Presentation | 7:00 pm Book Signing
The National WWII Museum is thrilled to host an exclusive book presentation and signing with author Robert M. Edsel. The event will take place on Thursday, May 30, 2013.
RSVP TO THE EVENT NOW

RSVP TO THE EVENT